And then everyone was like, "OMG this means her and Drake are together because here they are posing with a shark toy?"
Well, for all those people who inexplicably don't think Rihanna and Drake are soulmates, here's another piece of evidence that might ~sway~ your opinion.
Seen here is a photo of Drake performing on September 2nd in New Orleans. Notice anything?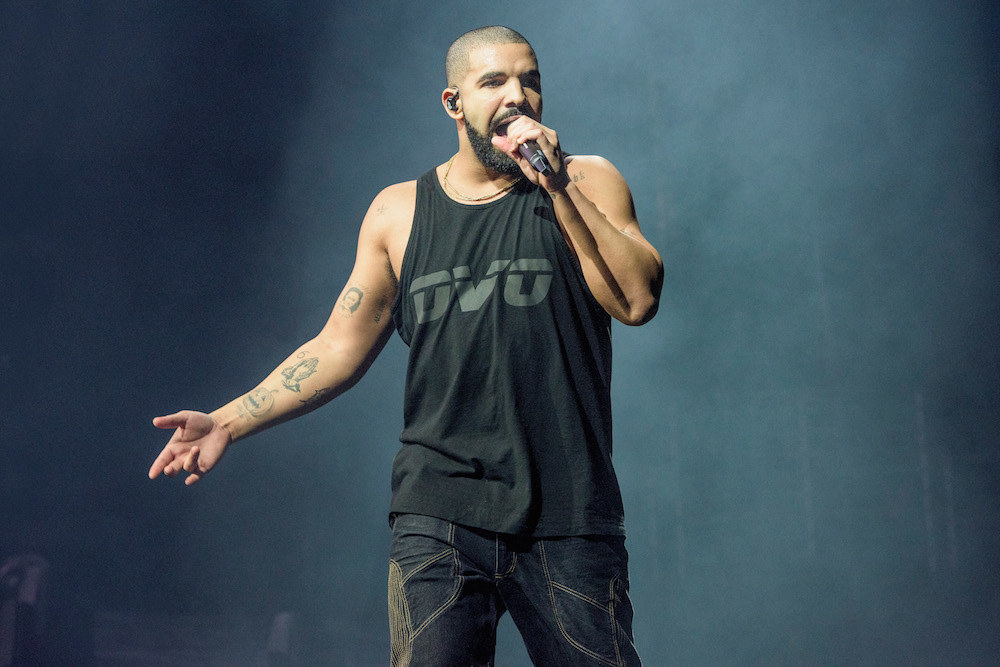 How 'bout now?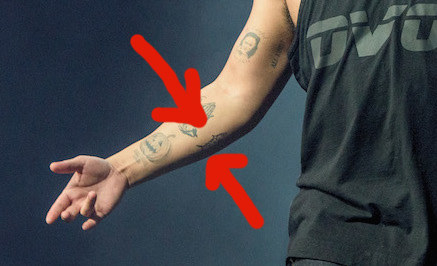 That's right, both Drake and Rihanna now have matching shark tattoos.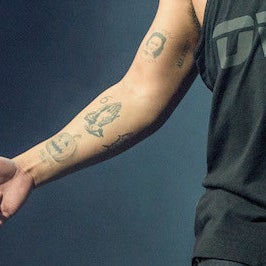 Is it a symbol of their undying love for one another? Will Drake-Rihanna fanfiction hit a new high? THE SPECULATION CONTINUES.