Nico Tortorella From "Younger" Married His Partner In A Super-Beautiful Genderblending Ceremony
Maybe 2018 won't be so bad after all.
This is Nico Tortorella, one of the stars of Younger.
And this is his partner, Bethany Meyers.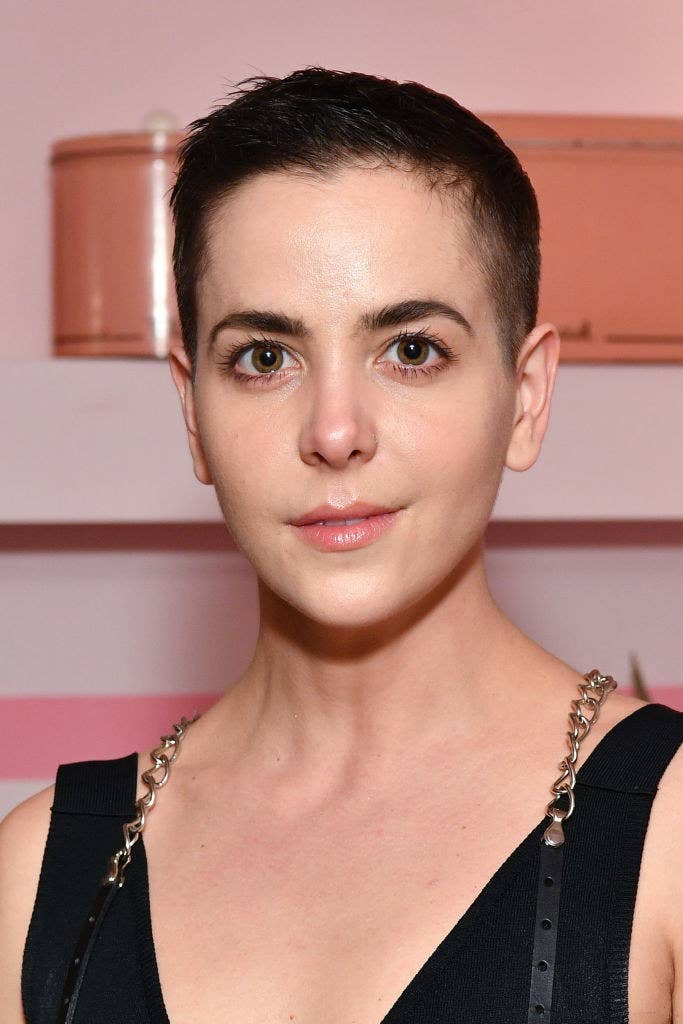 The pair have been in a queer, polyamorous relationship for 12 years. Nico identifies as pansexual while Bethany identifies as gay.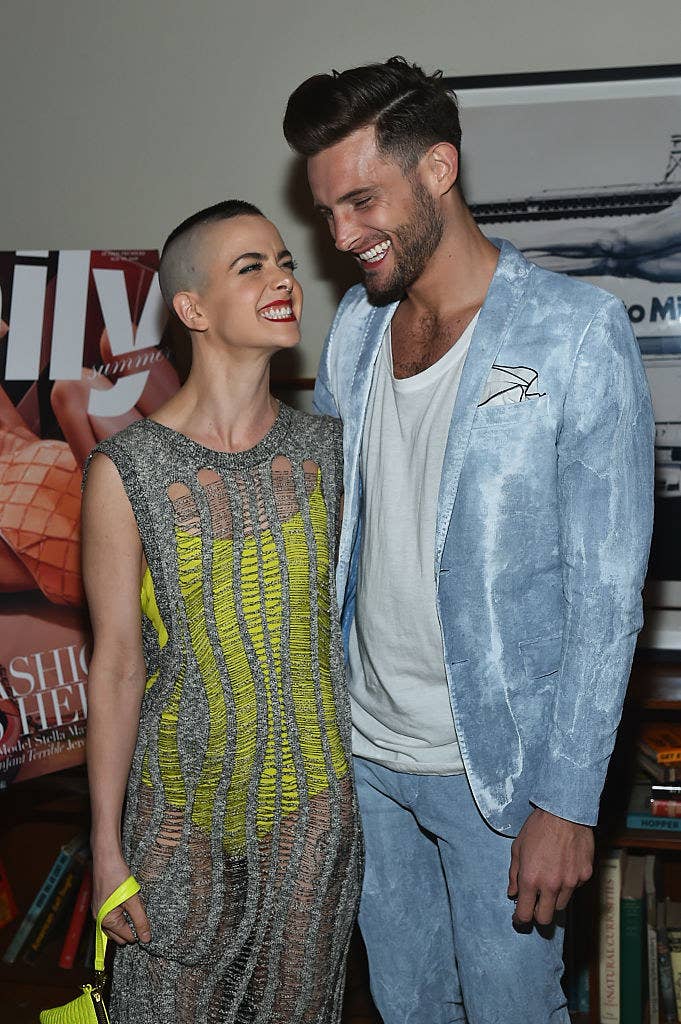 On Saturday, the duo posted photos from their courthouse wedding taken by Victoria Matthews, where, quite frankly, they looked incredible.
I mean, I've already printed out this photo, taken it to the framers, and put it in my apartment.
In a piece for them, Condé Nast's LGBTQ-centered online publication, Nico and Bethany wrote about their wedding and the beautiful thought process behind it.
the looks are everything we've ever dreamed of. genderbending ensembles designed by our dear friend andrew morrison. timeless androgynous paraphernalia mimicking romanesque sculpture that fluidly blends masculine and feminine. in this relationship, we both wear the pants and the dress. we put on our faces and machinery, finally topping each other off in crowns. duh, we wore crowns. not for the gag of it all, but because it feels like something we've done in the past, so we had to keep the tradition alive. in this life's iteration, this is, in fact, our royal wedding.
And on labels, Bethany said, "If you had to label it, Nico and I are in a queer polyamorous relationship":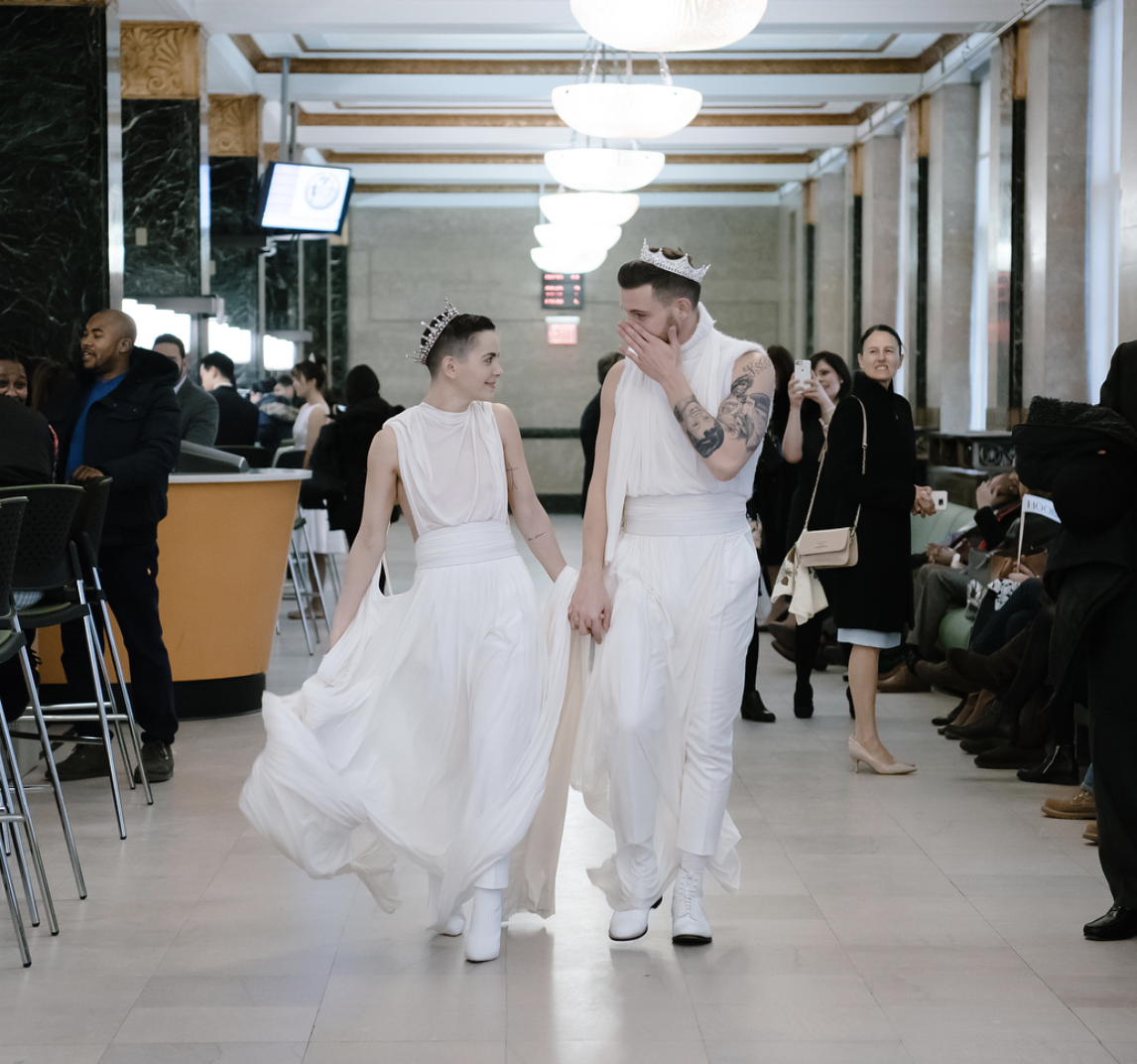 Labels that help people understand, but not labels that define us. Most think we planned this and one day decided we would be multiple-love kind of people. We didn't. It's just the way our relationship developed over 12 years. We became polyamorous without ever really trying, and we let each other go so often; I guess we finally realized it's the reason we are impenetrable. It's hard to break something that bends.
The day was obviously beautiful, but Nico mentioned how there was one regret:
in hindsight i wish we would have asked [the officiant angel] to use nonspecific gender titles, but so be it. this husband now had a wife, and this wife now had a husband. a bride becomes a wife and a groom becomes a husband, but what does a partner become?
But it's obvious from their essay that this was a wonderful wedding full of love, beauty, and promise: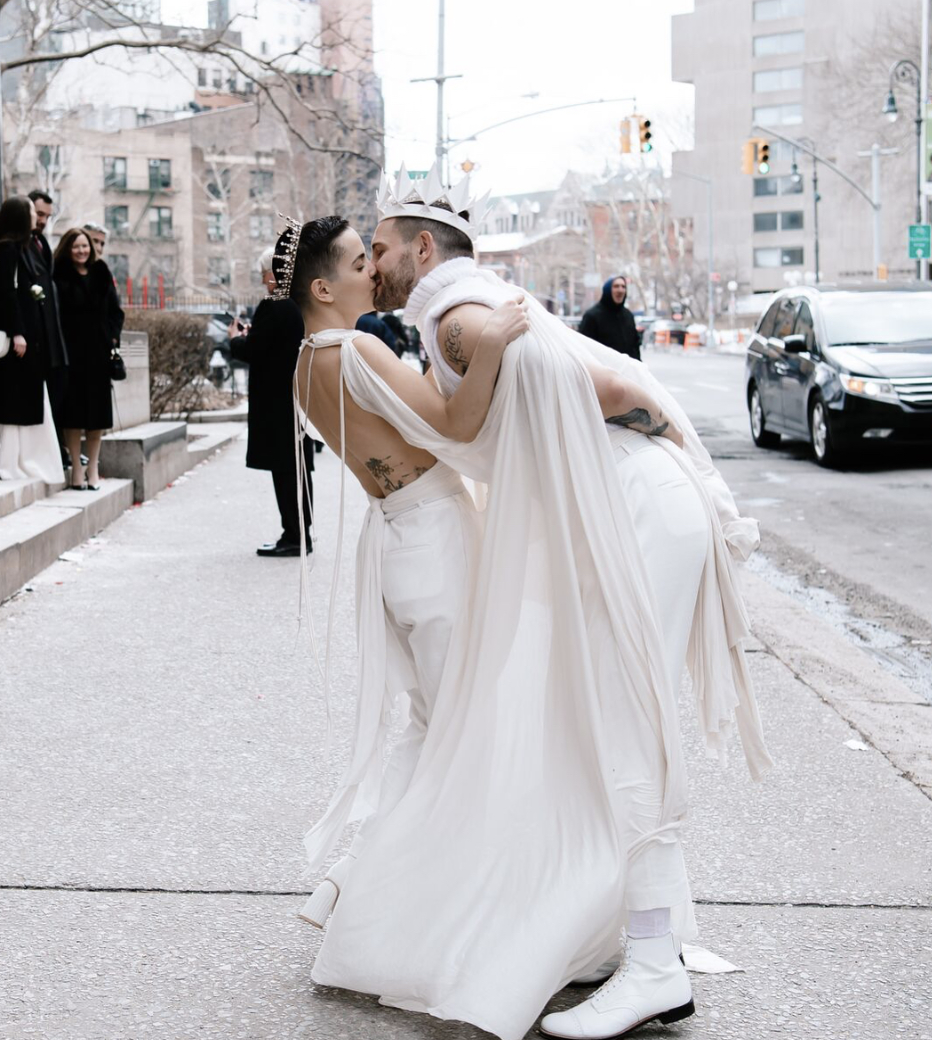 Aaaaaand there go my tear ducts.