Fact: Martina McBride is an incredible country singer. Fact: Martina McBride is also a badass.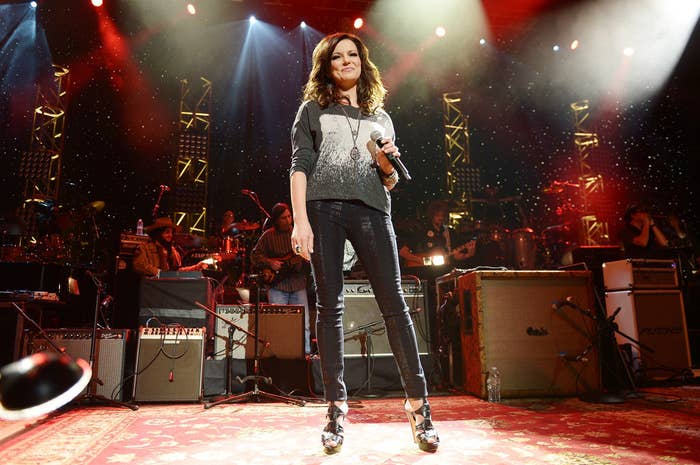 How do we know this? Well, Country Air Check interviewed country music radio consultant Keith Hill about country music radio things. At one point, Hill said this:
If you want to make ratings in Country radio, take females out. The reason is mainstream Country radio generates more quarter hours from female listeners at the rate of 70 to 75%, and women like male artists. I'm basing that not only on music tests from over the years, but more than 300 client radio stations. The expectation is we're principally a male format with a smaller female component. I've got about 40 music databases in front of me and the percentage of females in the one with the most is 19%. Trust me, I play great female records and we've got some right now; they're just not the lettuce in our salad. The lettuce is Luke Bryan and Blake Shelton, Keith Urban and artists like that. The tomatoes of our salad are the females.
You know who wasn't happy with that statement? Martina Badass McBride.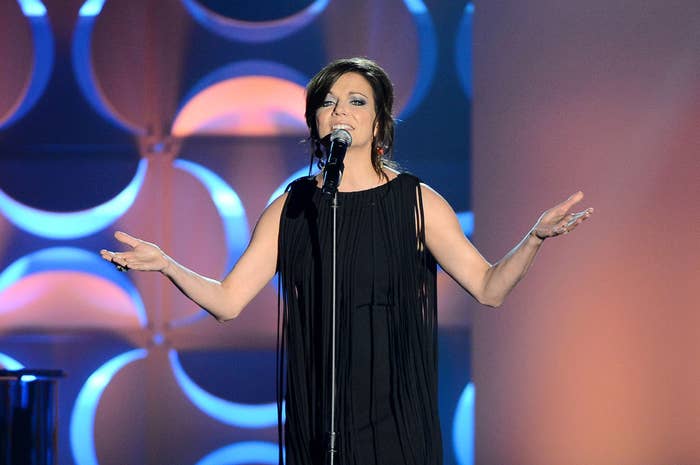 Martina said:
Wow.....just wow. Just read this from a major country radio publication. How do you feel about this statement? I especially want to hear from the females. Do you not like to hear other women singing about what you are going through as women? I'm really curious. Because to me, country music is about relating. Someone relating to what you are really going through on a day to day basis in your life. Did you girls (core female listeners) know you were being "assessed" in this way? Is this how you really feel? Hmmm....
And her fans seem to agree.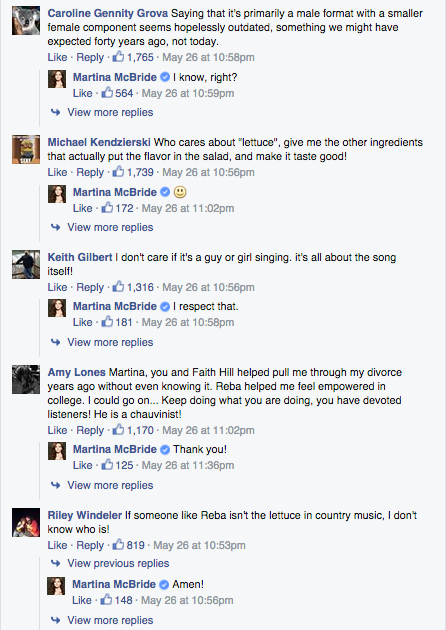 BTW Martina has been nominated for 14 Grammys and sold more than 14 million albums so BYE KEITH HILL.