This is the Duchess of Cambridge, Catherine aka Kate Middleton aka the future Queen of England. There's a 250% chance you know exactly who she is.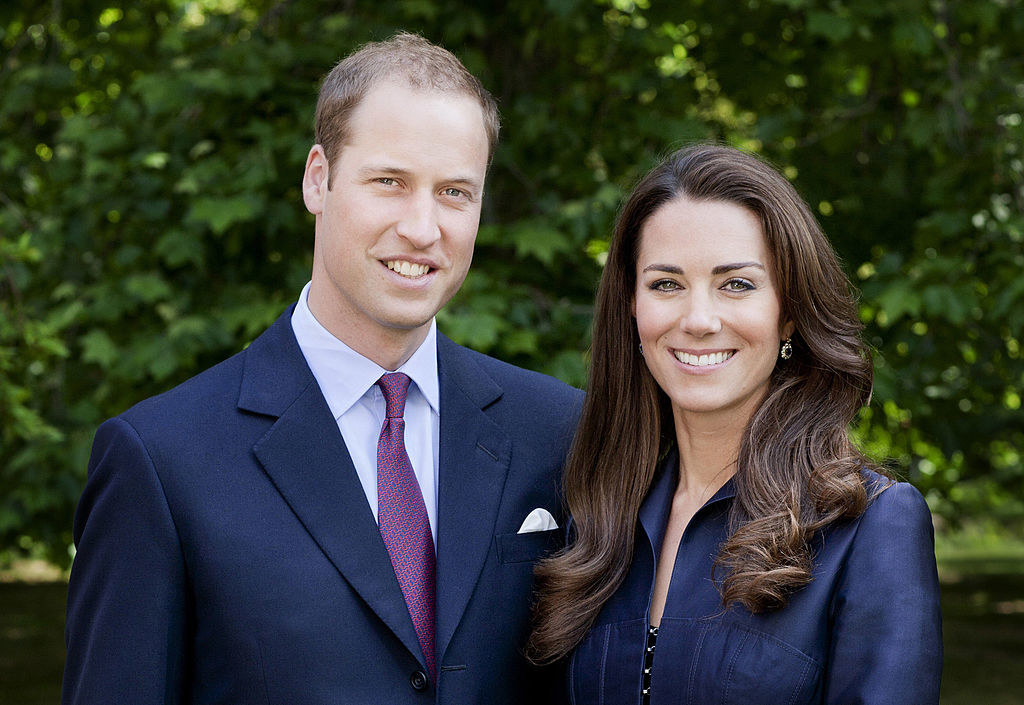 You also probably know that her signature hair look is a long, bouncy blow-out so flawless that she looks like a Disney princess come to life.
In the past she's worn her hair in some beautiful updos, and also once got bangs, but the loose curls look is kind of her ~thing~.
On Monday, however, Catherine attended a Wimbledon match and debuted a new cut. It is chic. It is gorgeous. It is ROYAL.
DUCHESS OF HAIRCUTS.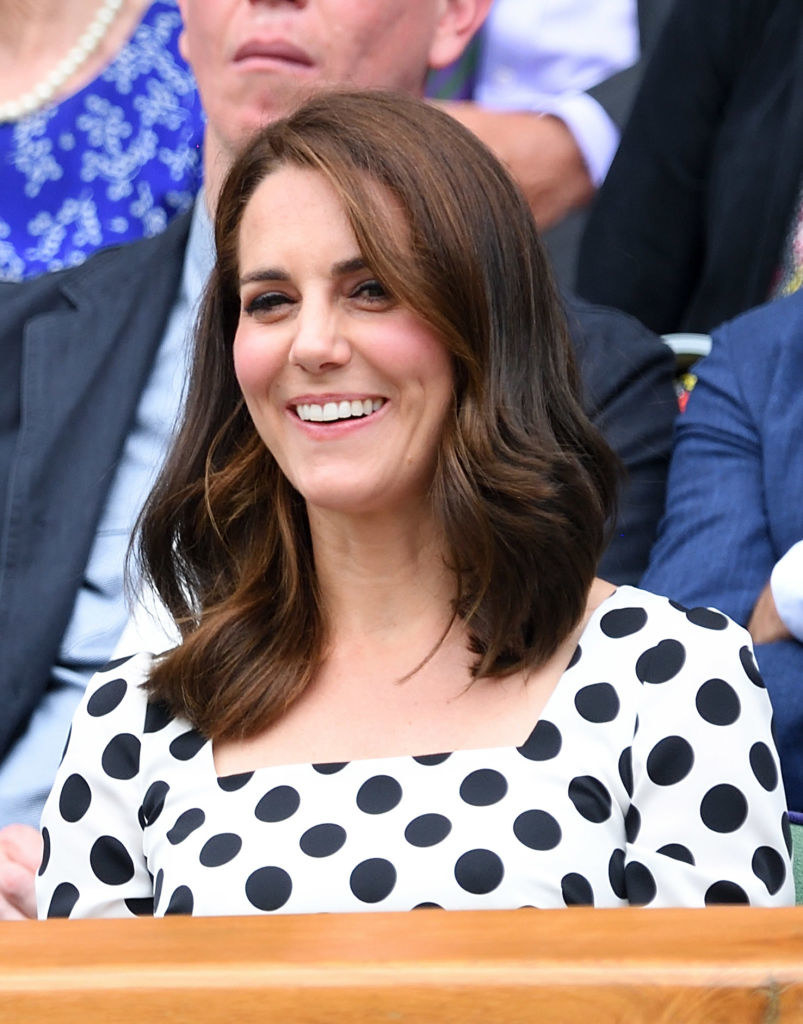 DUCHESS OF RUNNING HER FINGERS THROUGH HER HAIR.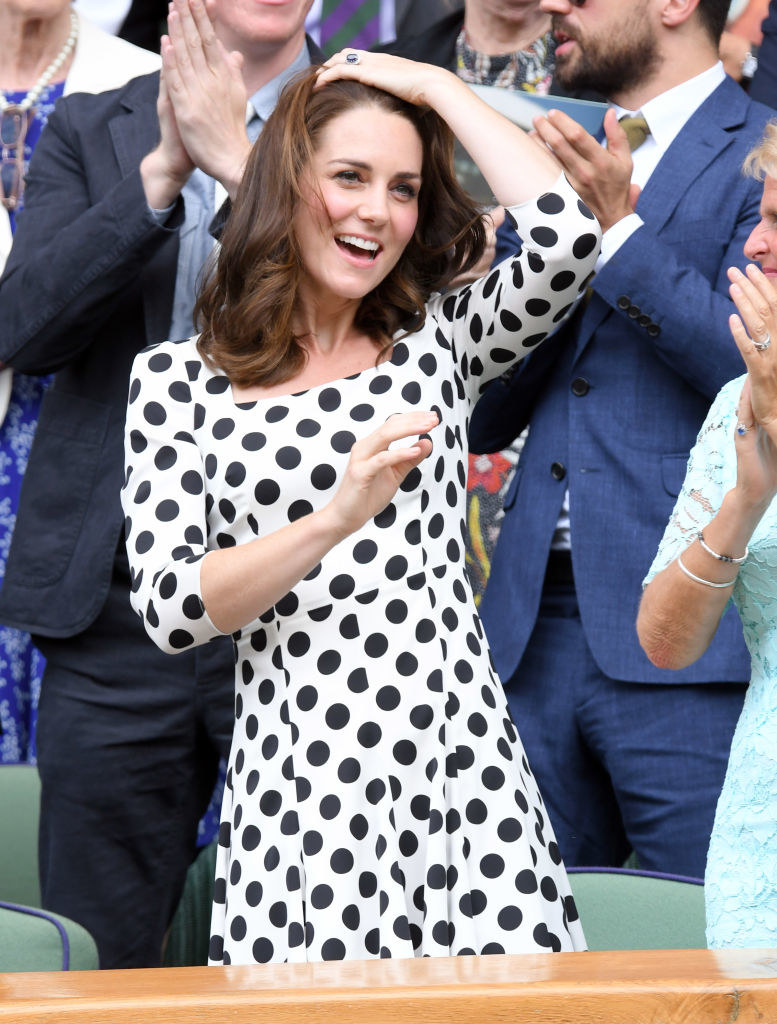 DUCHESS OF GIGGLING 'CAUSE SHE KNOWS HER HAIRCUT IS THAT GOOD.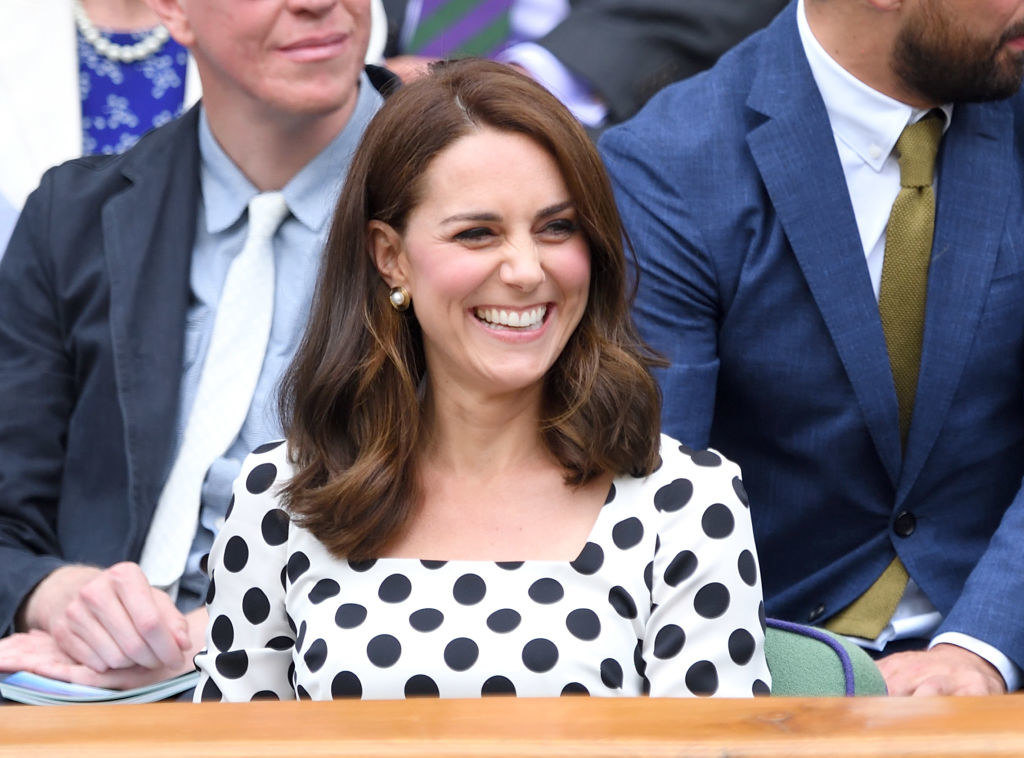 A+, Catherine, A-freaking-plus.