Jamie Foxx and Katie Holmes — you know them.
And if you're one to follow Hollywood goss, you'd also know that there's been a rumored relationship between them for ~a while~ now.
After constant reports of secret outings, may I present some high-quality, high-def photos of the alleged couple at the Clive Davis and Recording Academy Pre-Grammy Gala and Grammy Salute to Industry Icons Honoring Jay-Z (wow, that's a long title) Saturday night.
Now, I'm the soulless spawn of Satan who only loves chicken fingers and dogs, but even I have to admit that this shit is real cute. Just look at those damn smiles!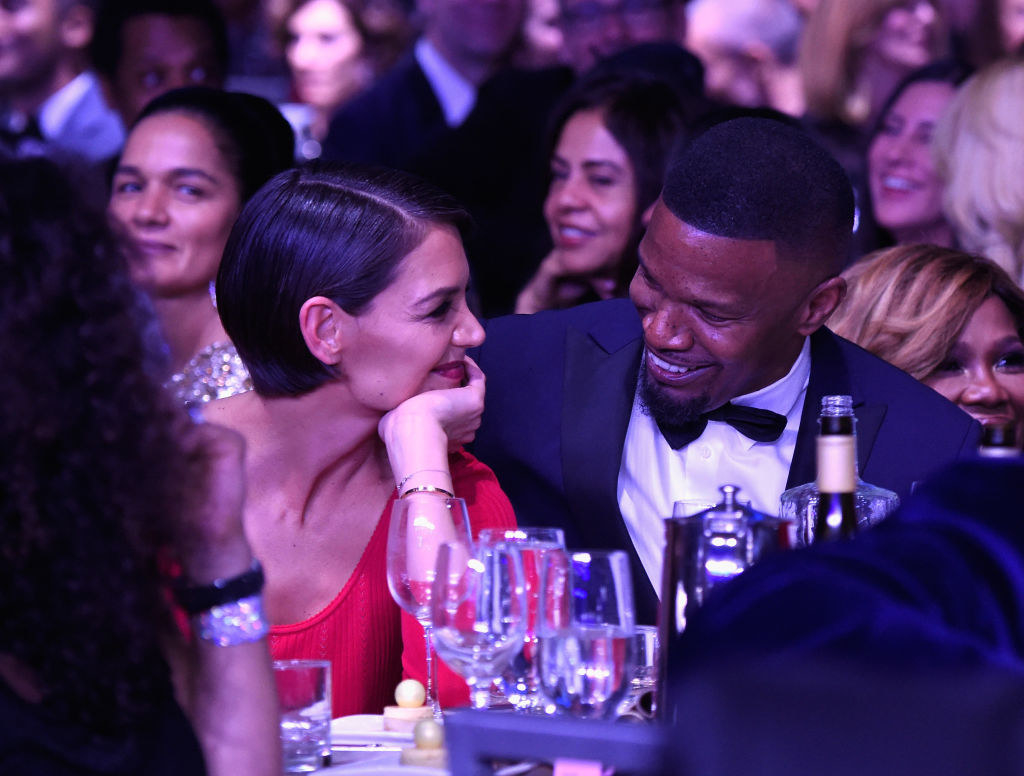 According to People, at one point Katie moved tables and was called out by Clive Davis himself. He said:
This lady left the room right when I was going to introduce her, she was sitting at that table right with Jamie Foxx and everyone else. If you're going to sit together what better night than tonight?
Though I don't blame them about playing it coy, especially since Katie's last relationship was ahem...a little bit in the public eye.
I just want more cute photos of my new fave couple!!!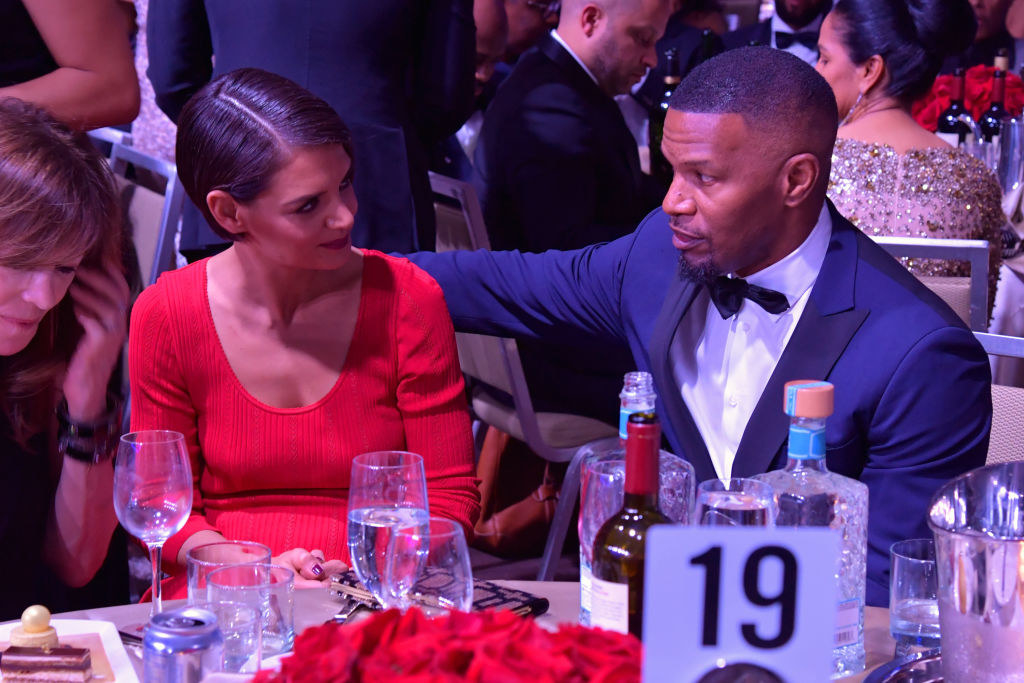 Happy for y'all.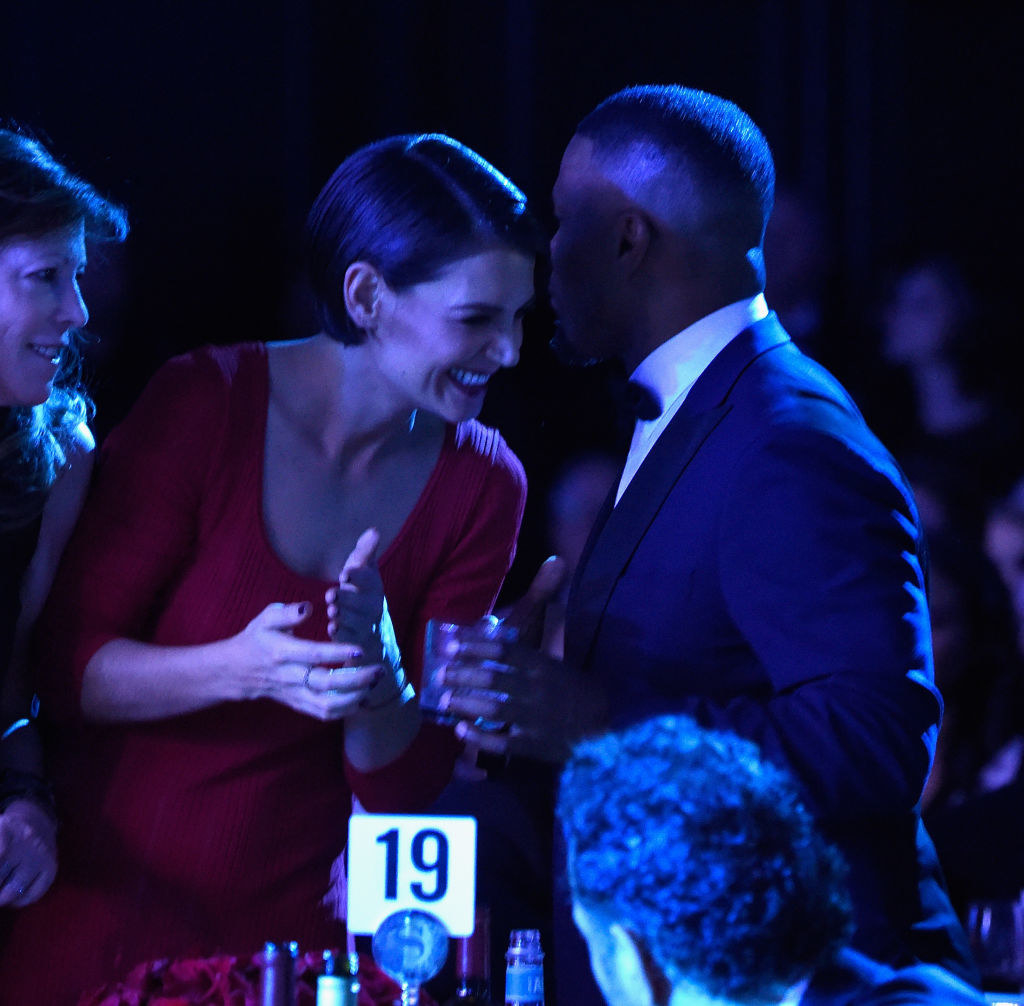 (And you too, Zac Posen).