🚨🚨WARNING!!!!🚨🚨 This post contains major spoilers for Stranger Things Season 3. If you haven't finished it yet, avert your eyes now or suffer the consequences. You've been warned.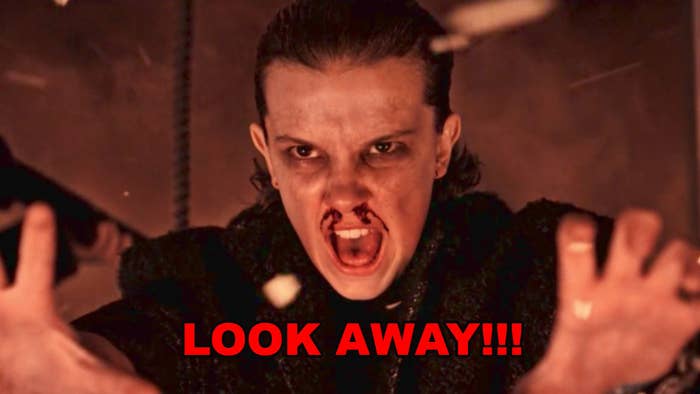 For those of you still here, WE NEED TO TALK ABOUT THE SCENE THAT'S LEFT ME A PUDDLE OF MIND FLAYER MUSH A WHOLE TWO WEEKS AFTER THE SEASON 3 PREMIERE.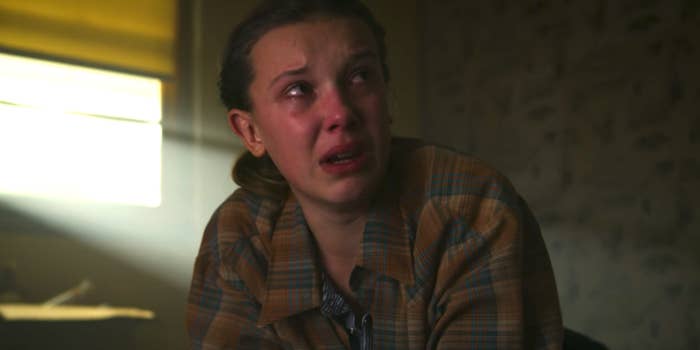 That's right. I'm talking about the scene with Alexei, the Russian cherub and slurpee connoisseur who captured our hearts the moment he stepped onscreen.
JUST LOOK AT THAT FACE!!!!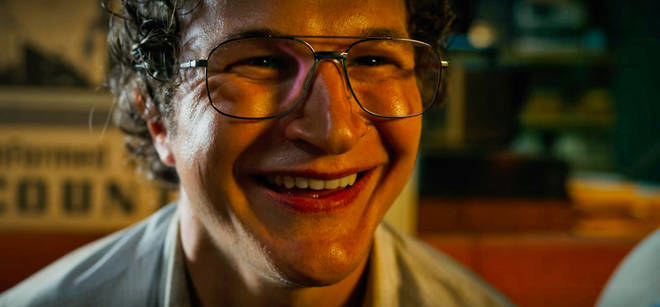 It all starts out innocently enough. Alexei and his new pal Murray (#friendshipgoals) are at the summer Fun Fair, and Alexei's expressing interest in the carnival games.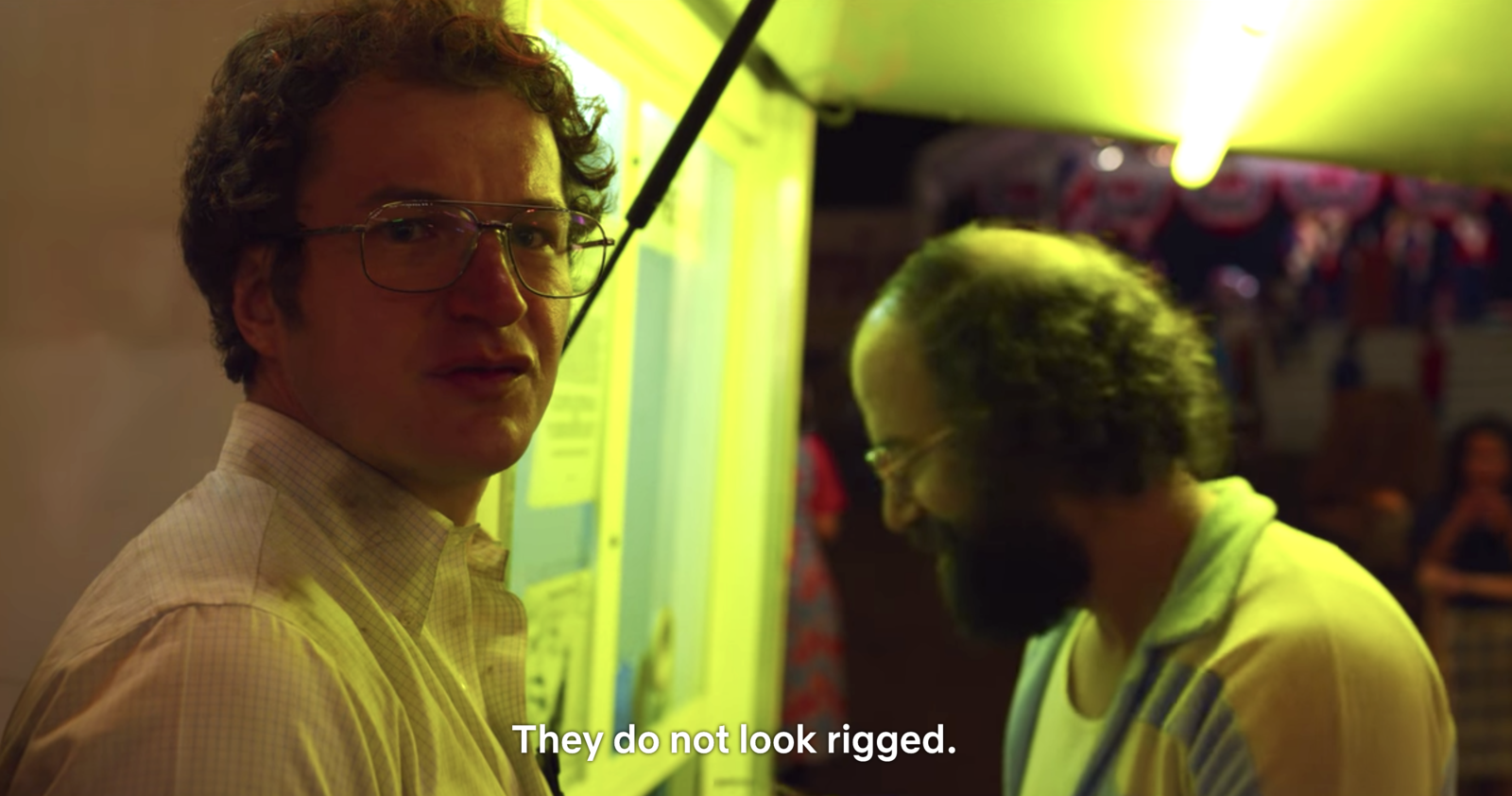 And Murray's like, "sure, man."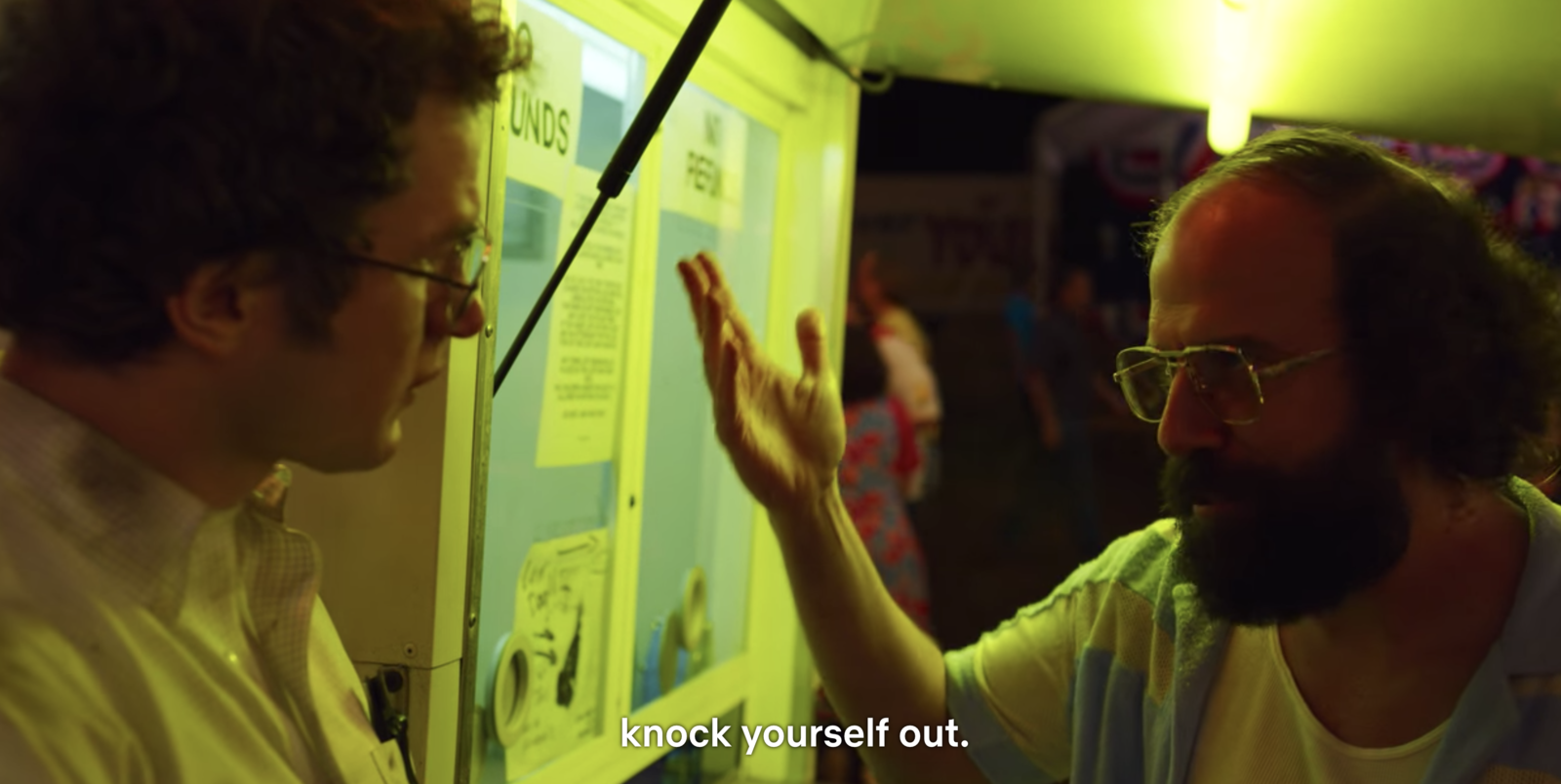 So Alexei heads over to the balloon darts, where he proceeds to fucking kill it.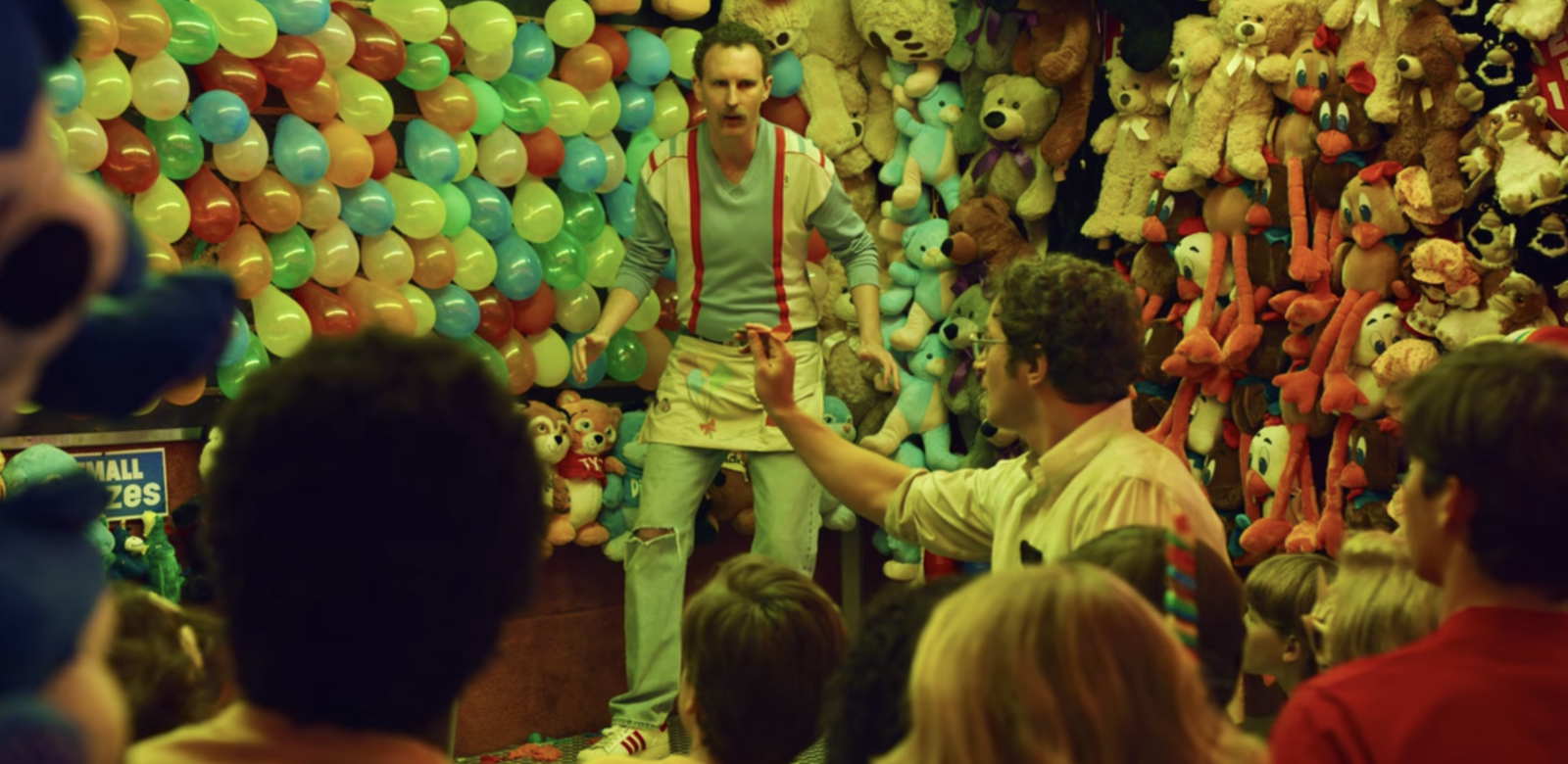 Everyone's rooting for him to win the big prize...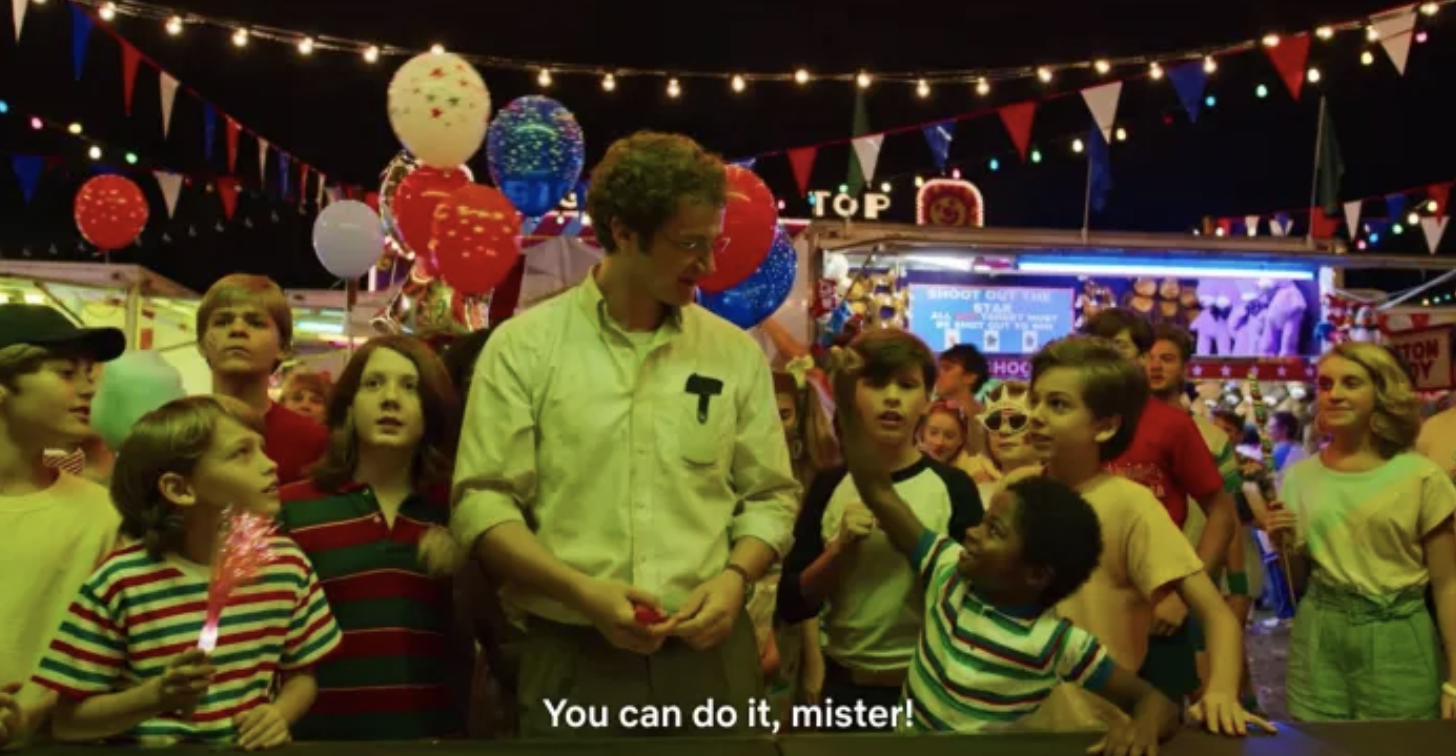 And win he does!!!!!!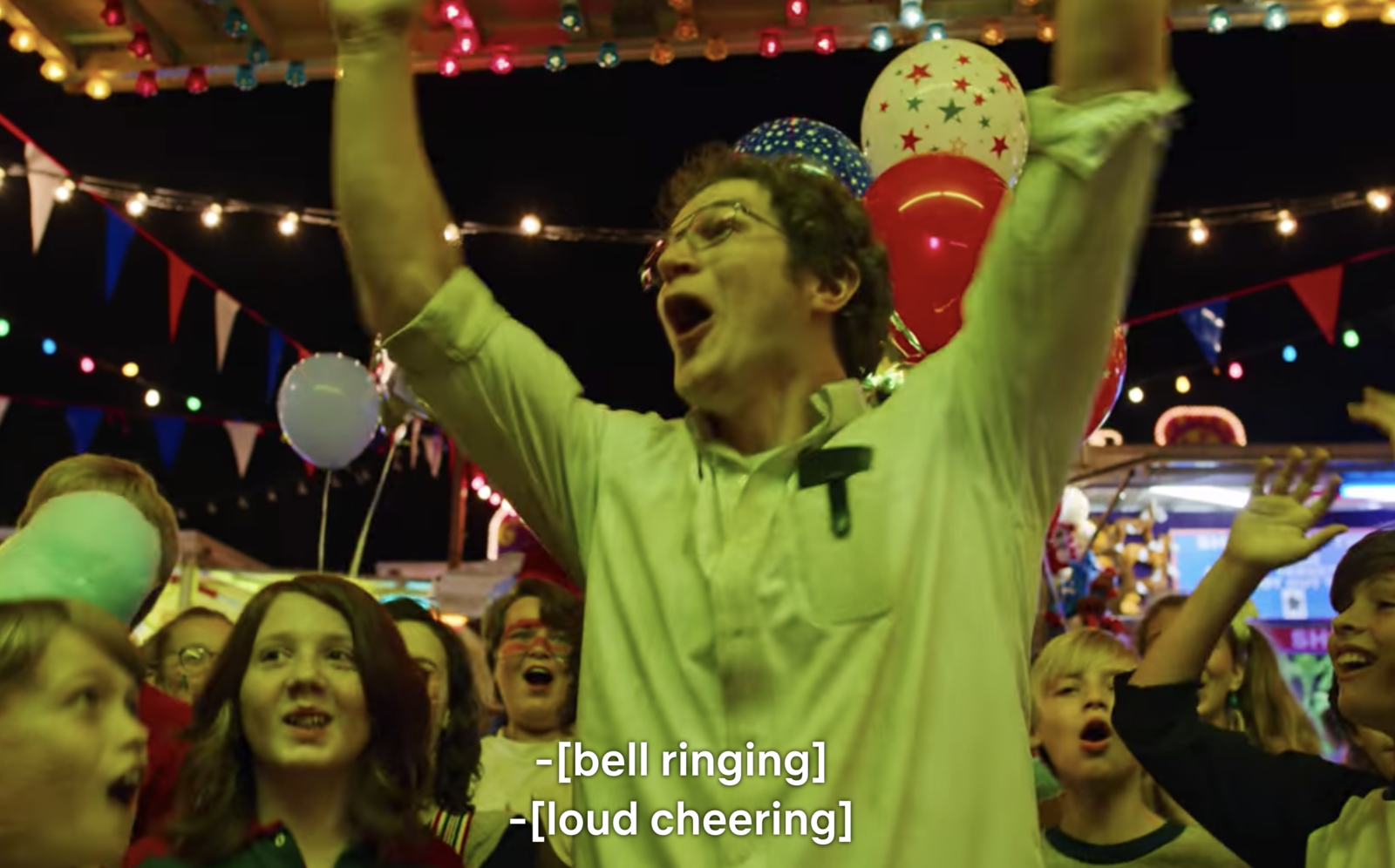 Next thing we know Alexei's walking proudly through the crowd with Woody the Woodpecker, eager to show his good pal Murray what he's accomplished.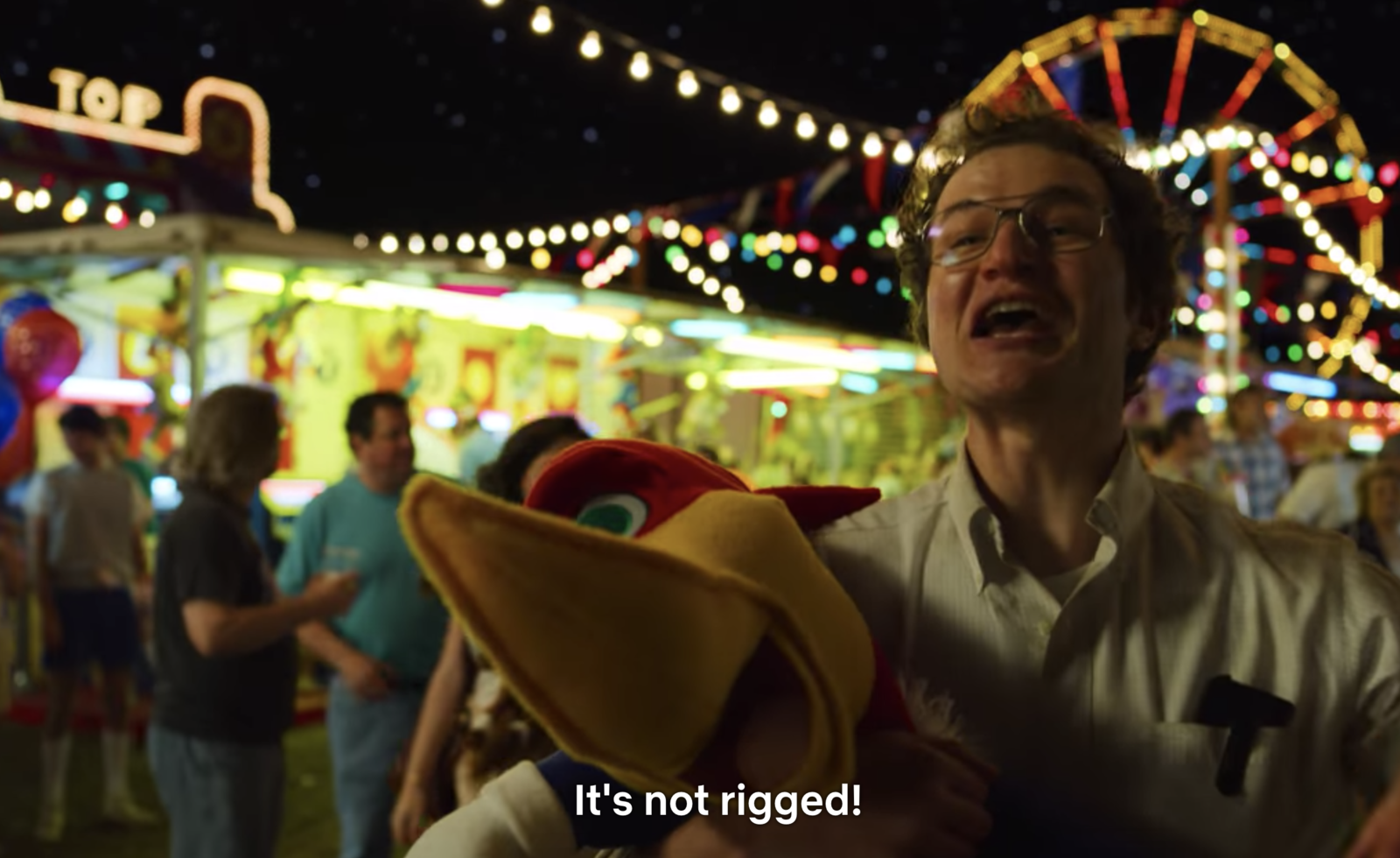 Murray sees and is like: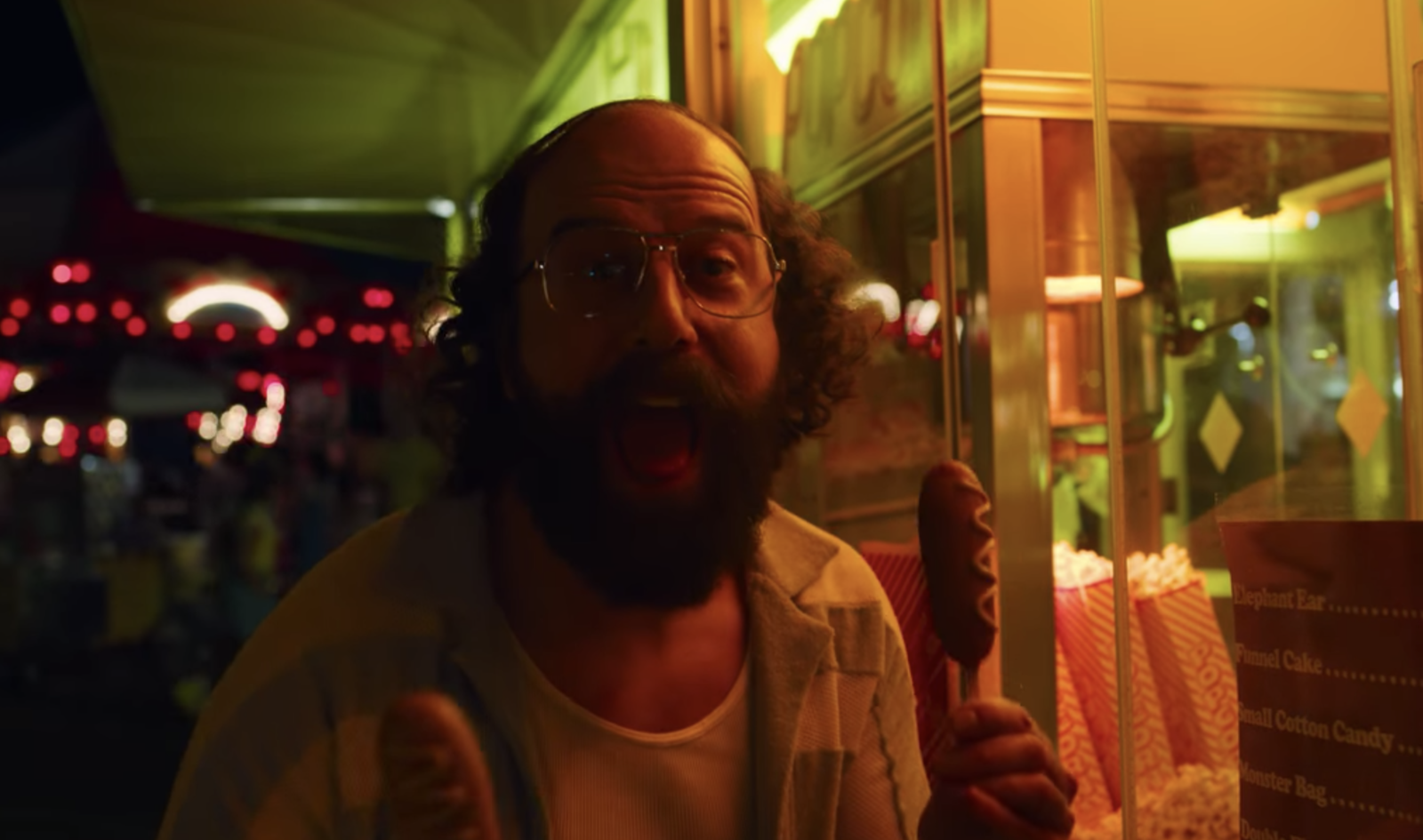 And Alexei is like:
And all is right in the world.
UNTIL Scary Russian Guy™ shows up, everything goes into sinister slow-mo, and we realize he's got a GUN IN HIS HANDS.
AND THEN...😭 😭 😭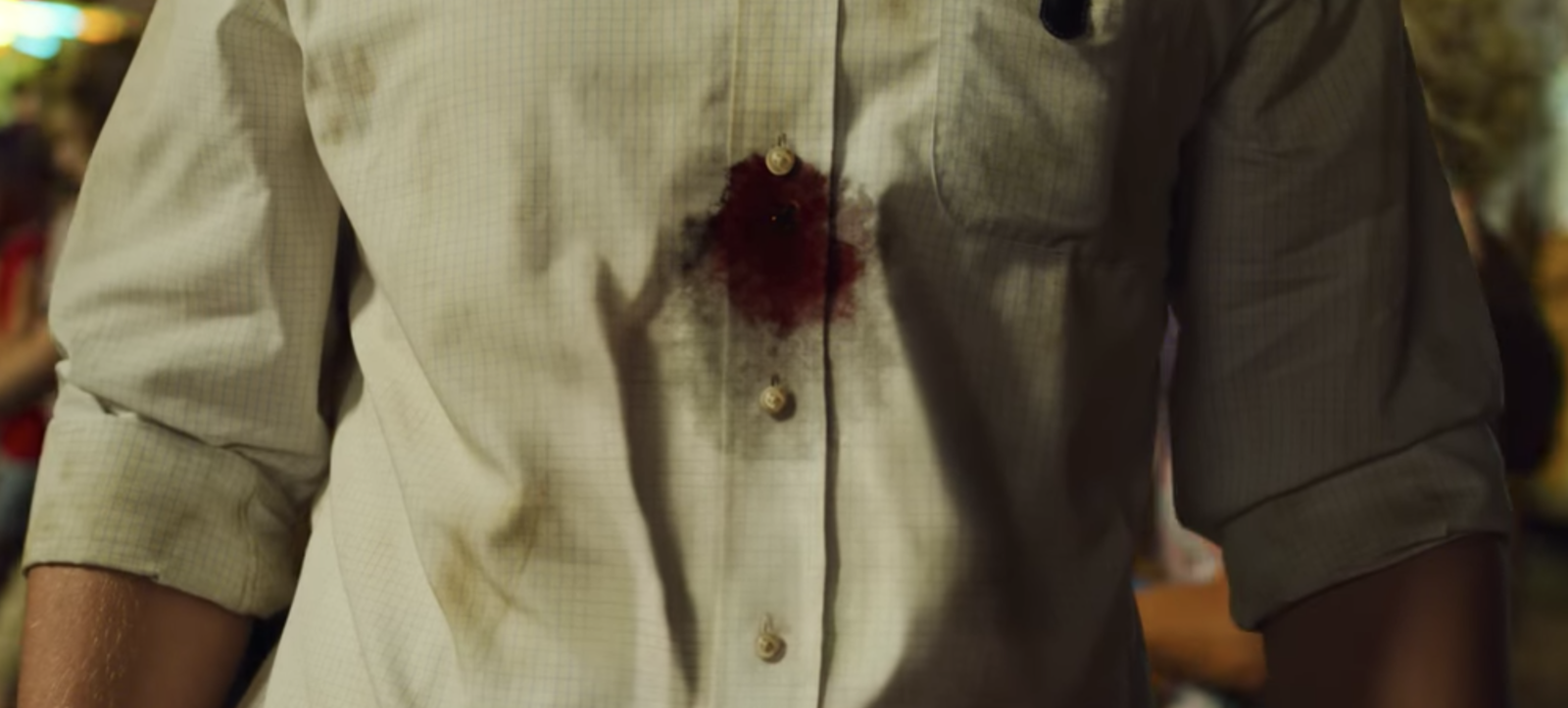 Murray grabs Alexei and sets him down before going to get help.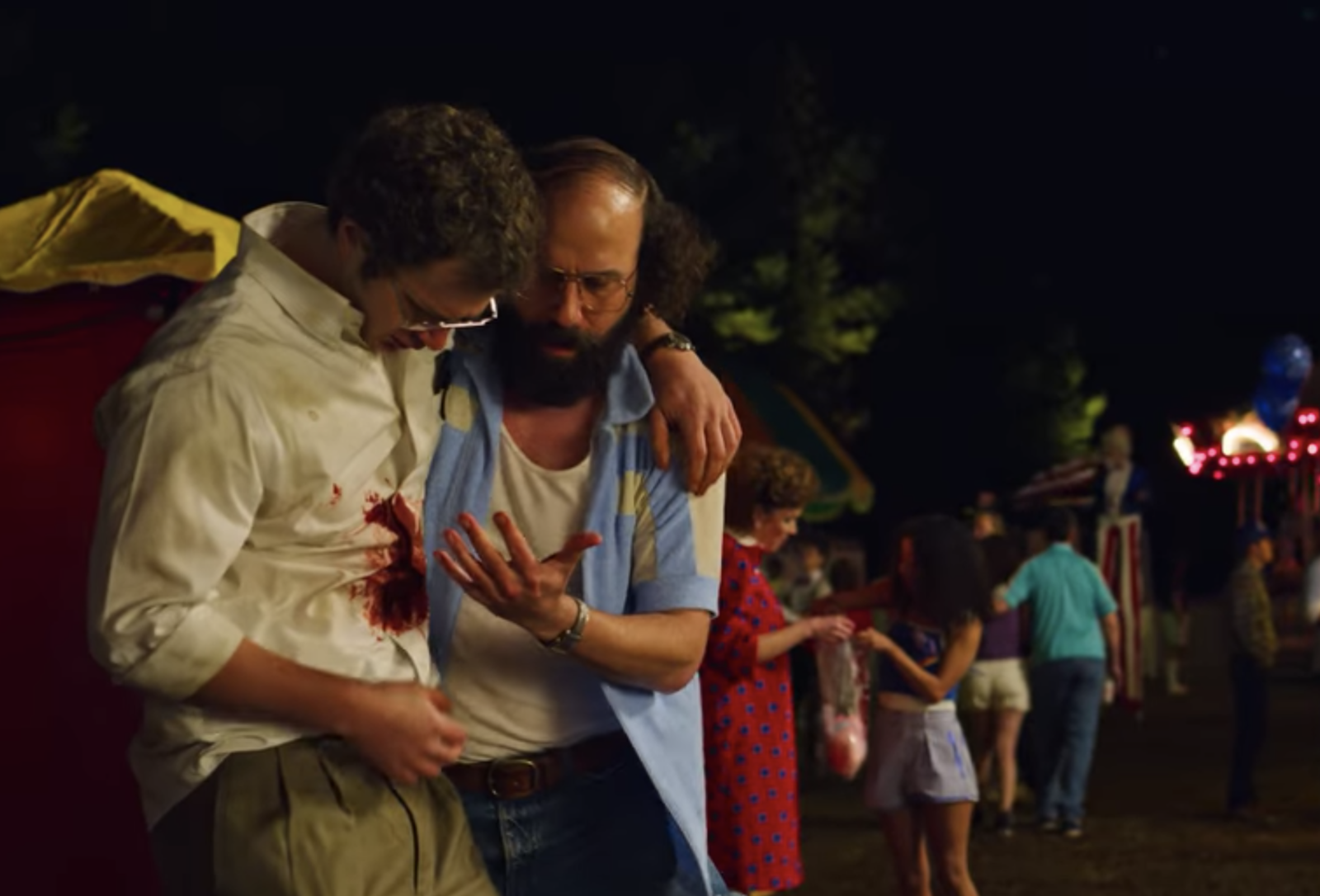 BUT THERE ISN'T. Alexei dies alone at a carnival in America. No friends, no family, not even his precious Woody the Woodpecker!!!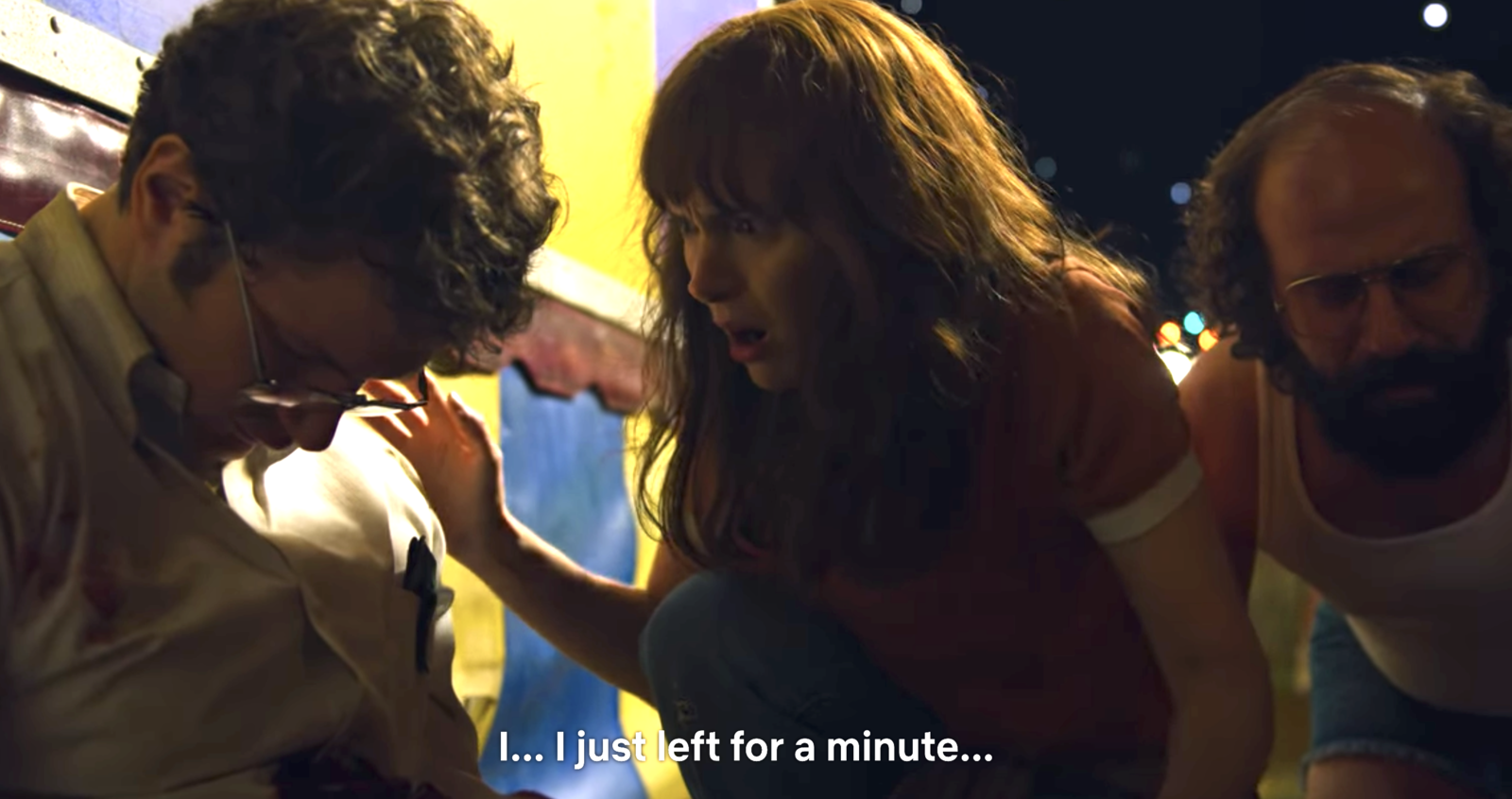 I think I speak for everyone when I say: ALEXEI DESERVED BETTER.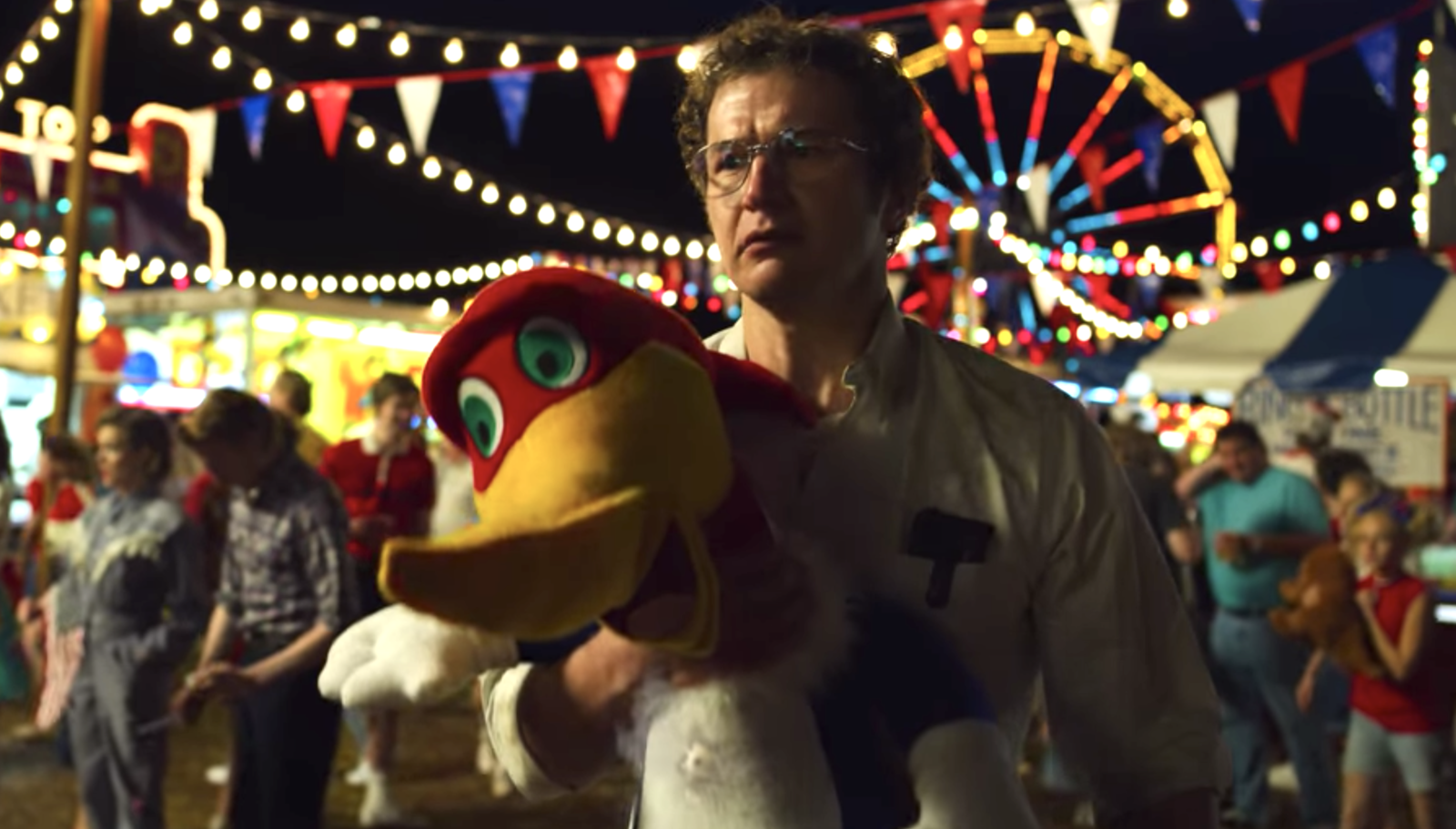 AND PEOPLE AGREE.
Screw justice for Barb. #JusticeForAlexei!!!!
You're not over it, I'm not over it, we're never going to be over it, OK?!? If you need me, I'll be over here. Doing this:
Rest in peace, precious Alexei.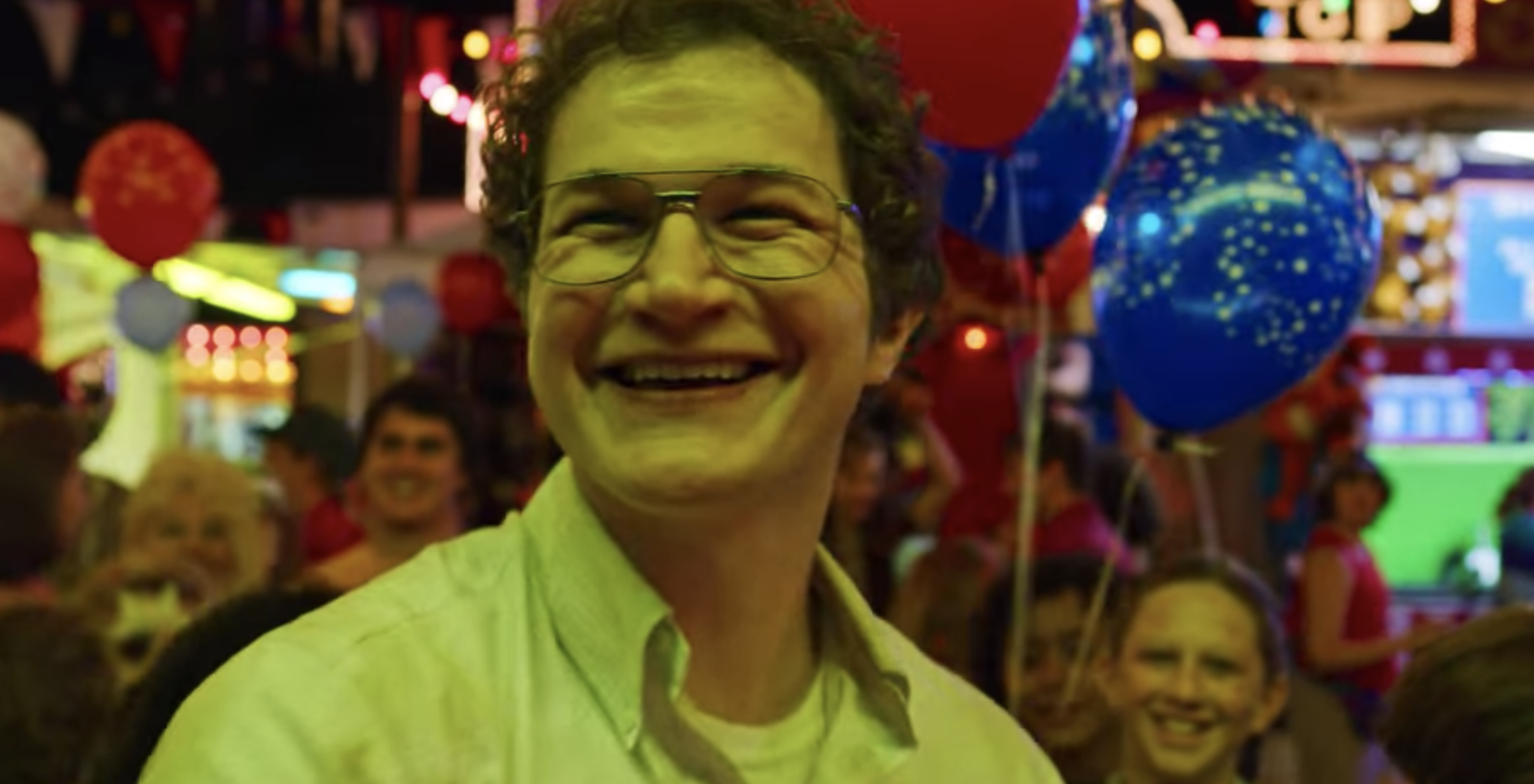 CORRECTION
In an earlier version of this post, Alexei's prize was misstated. It was Woody the Woodpecker. I was emotional and didn't realize! There was a lot going on!