In case you didn't know, a multilevel marketing company (aka an MLM) is a company that emphasizes both direct sales and recruiting other people to join the company and work under you so you can also receive a percentage of profit from the inventory they buy and sell.
MLMs have been around for decades. One of the most well-known MLMs is LuLaRoe, a leggings company that has had a ton of scandals in recent years and ultimately had to pay over $4 million to settle a lawsuit that claimed it was running a pyramid scheme*. But trust me, there are plenty of others out there!
Because of the pressure MLMs place on their reps to sell inventory and recruit more people, marketing tactics can sometimes be...a lot. And sometimes, people call them out on it. Here are some examples:
1.
When this person got a pitch from an MLM'er, saw their chance, and took it: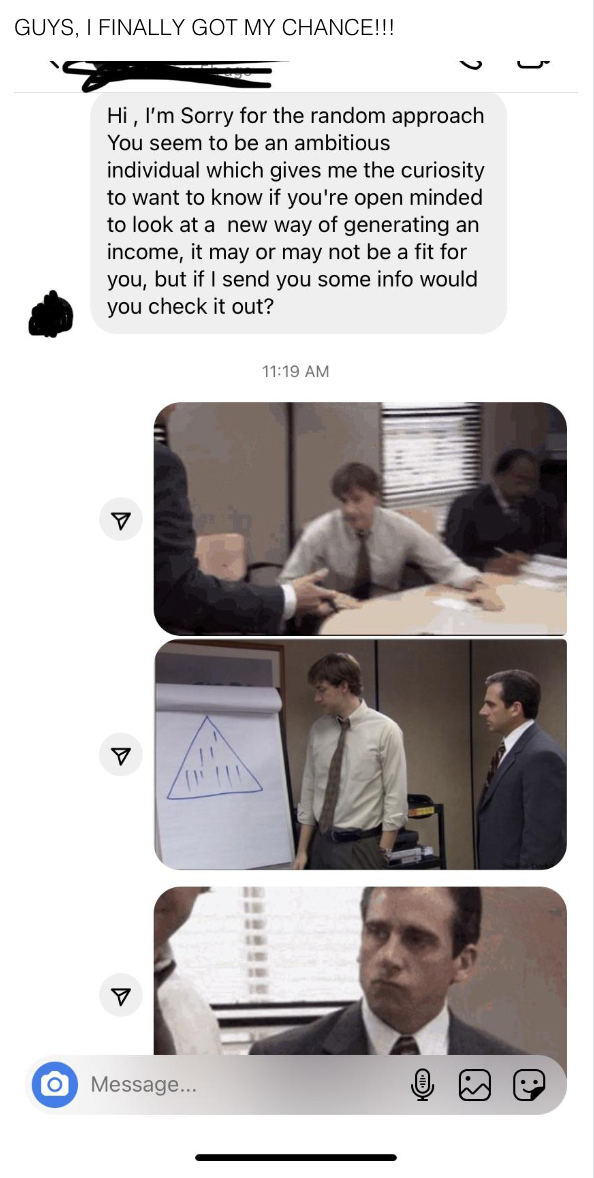 2.
When this MLM sales rep posted about wanting more product for their birthday, and a commenter said, "Actually, no, you don't":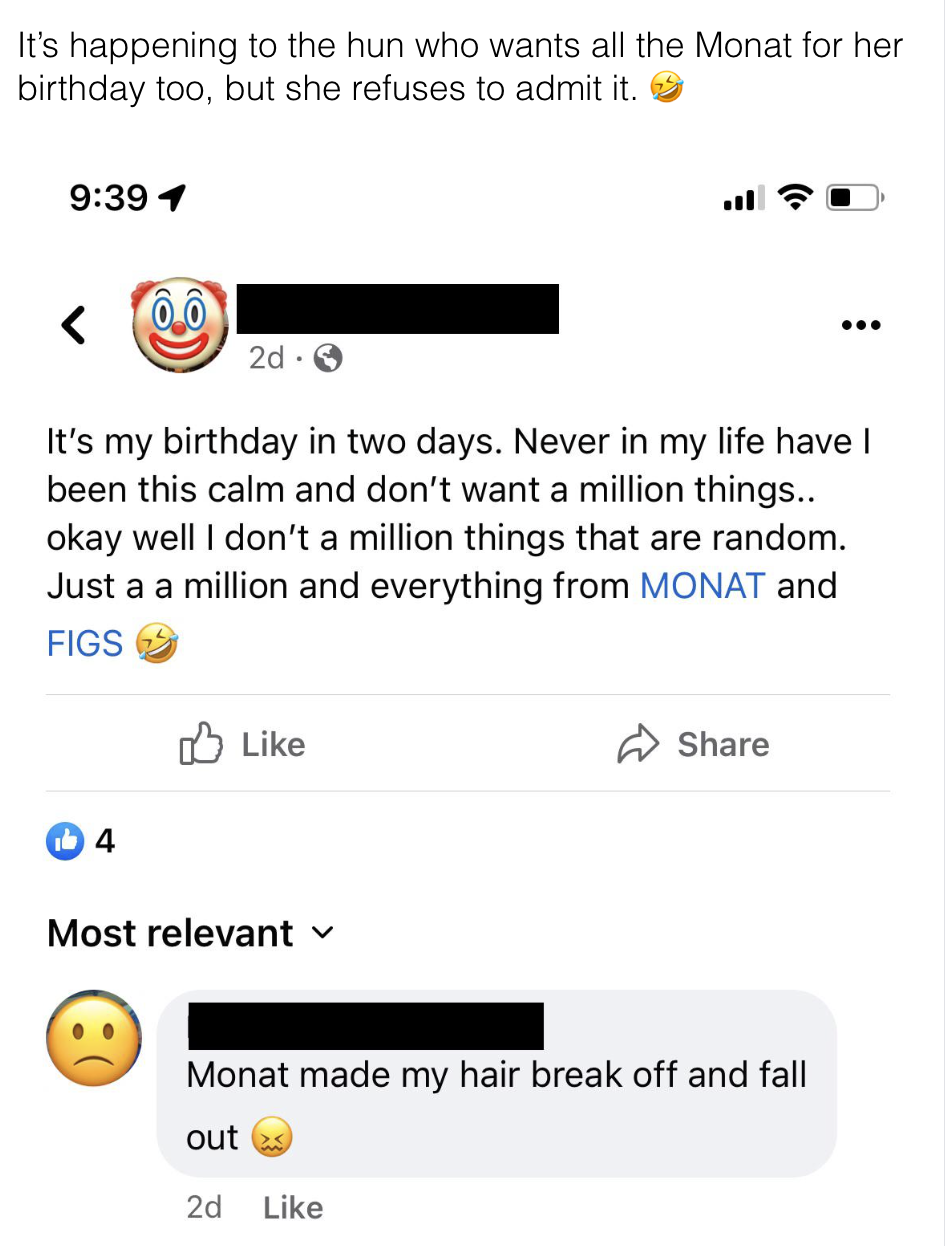 3.
When this person clocked the oldest trick in the book and didn't waste any time calling it out: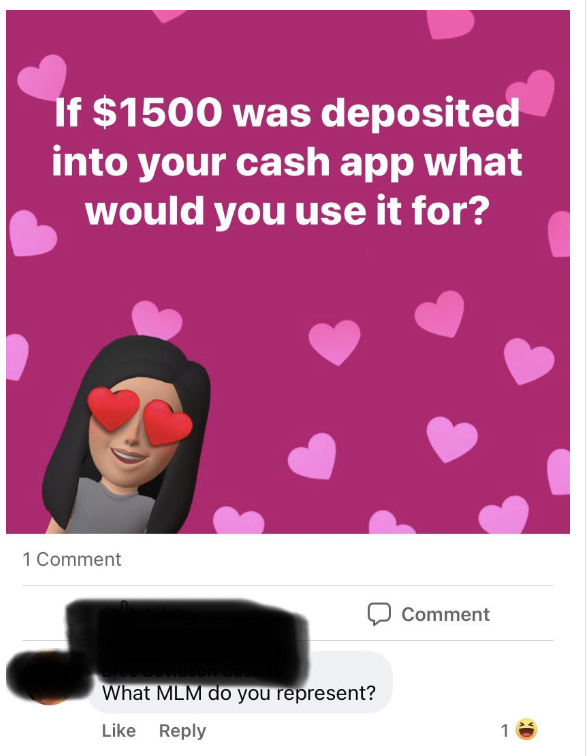 4.
When this person got a message from an MLM'er and decided to flip the script: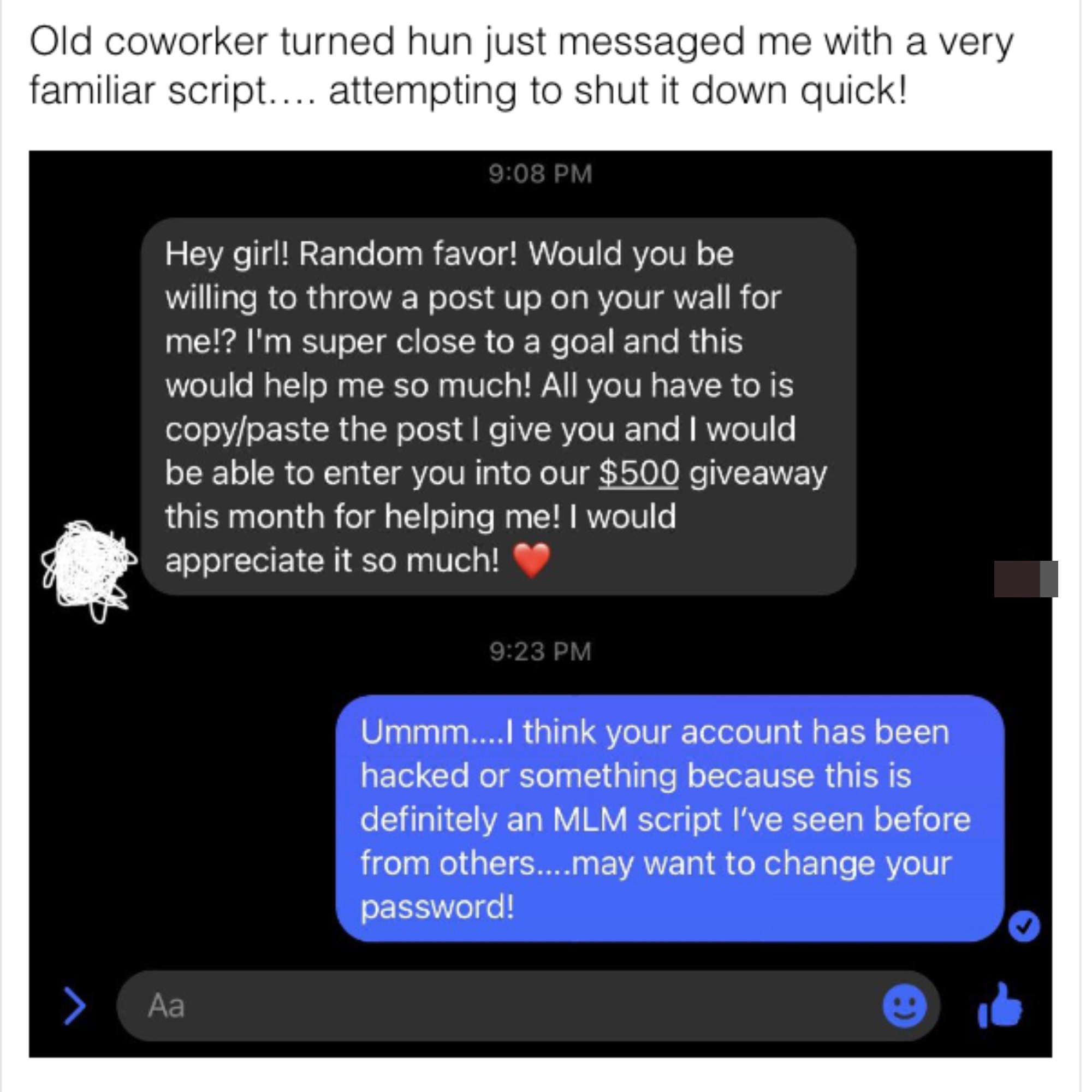 5.
When an MLM'er tried to sell their products under the guise of a "tea shop," and this Good Samaritan was having NONE of it: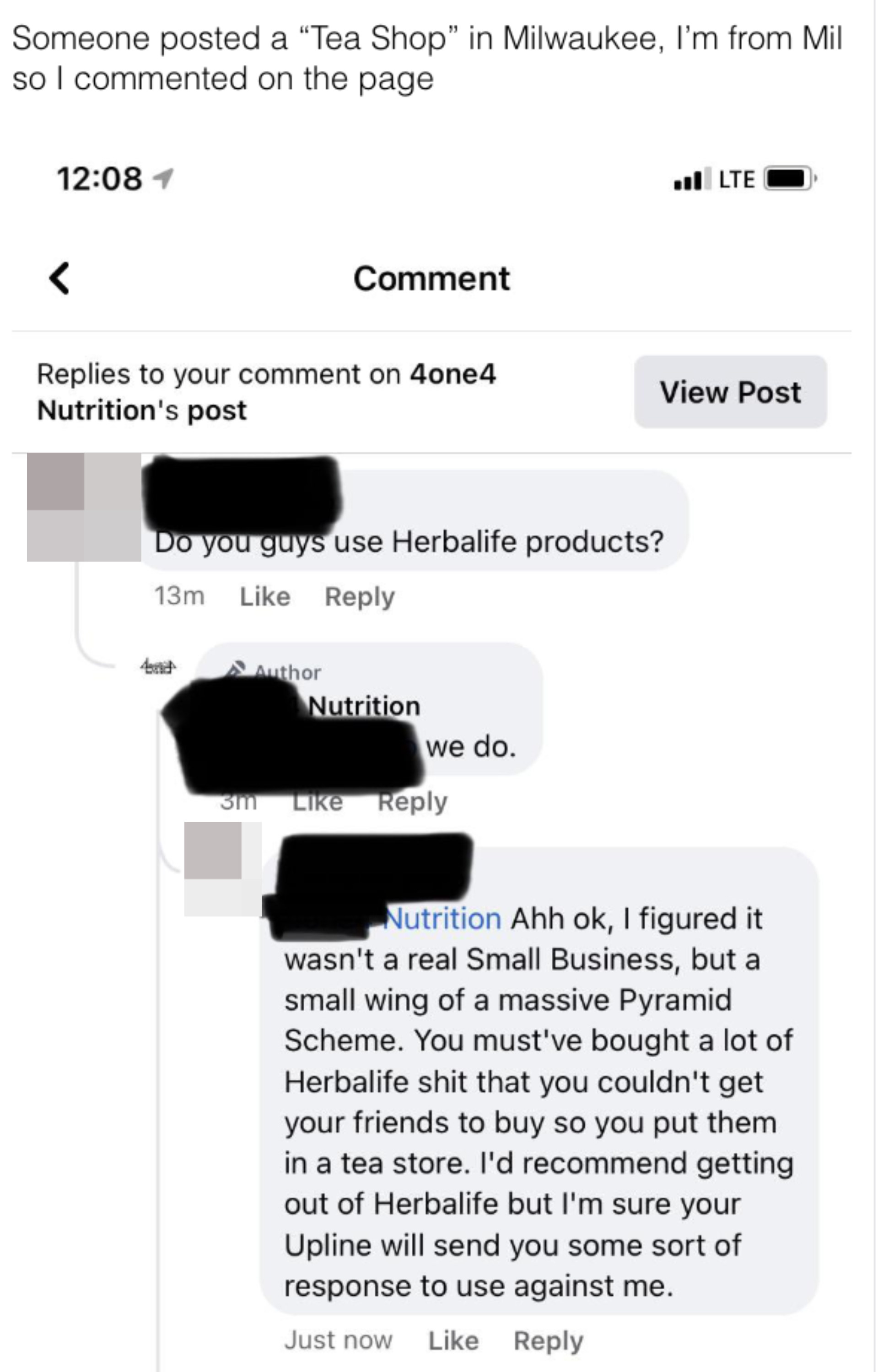 6.
When this MLM'er refused to pay the people they hired to work in their "tea shop," so the (former) employees posted the receipts showing their shady behavior: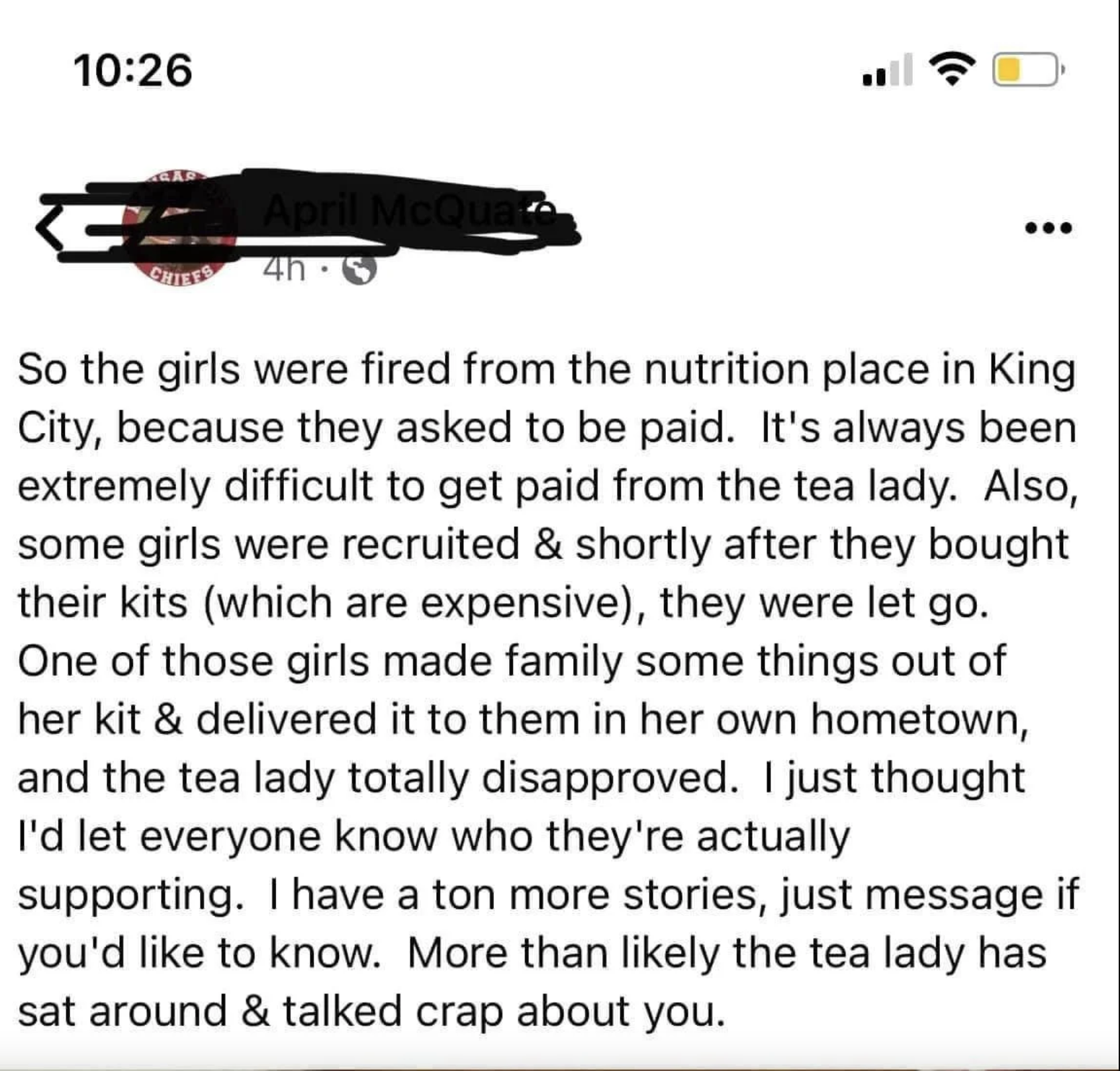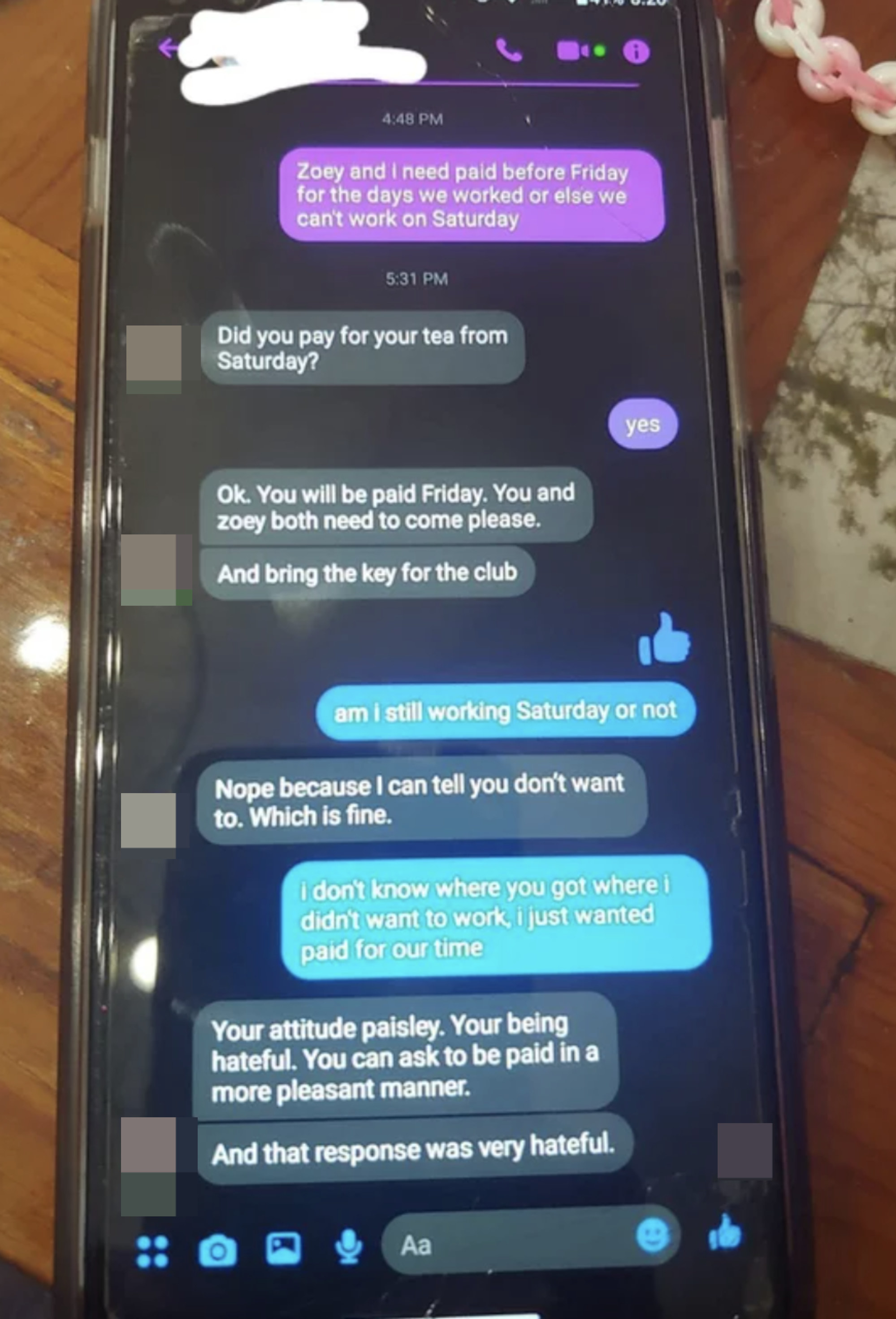 7.
When this person faced pushback from an MLM about canceling their subscription, so they brought out the big guns: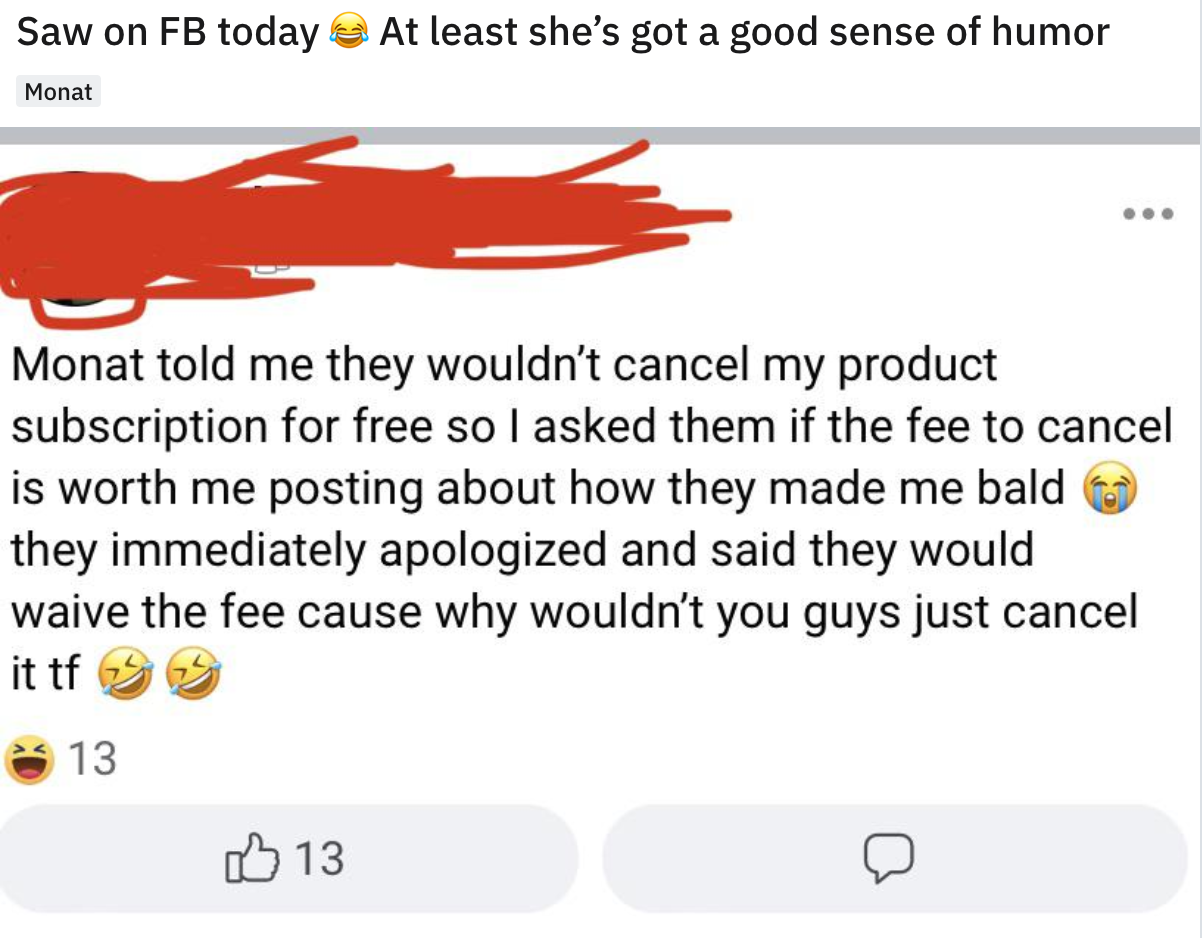 9.
When this person summed up in just six short words how we all feel when we receive these kinds of messages:
10.
When this MLM'er tried to pitch their hair products to a professional hairstylist and got more than they bargained for: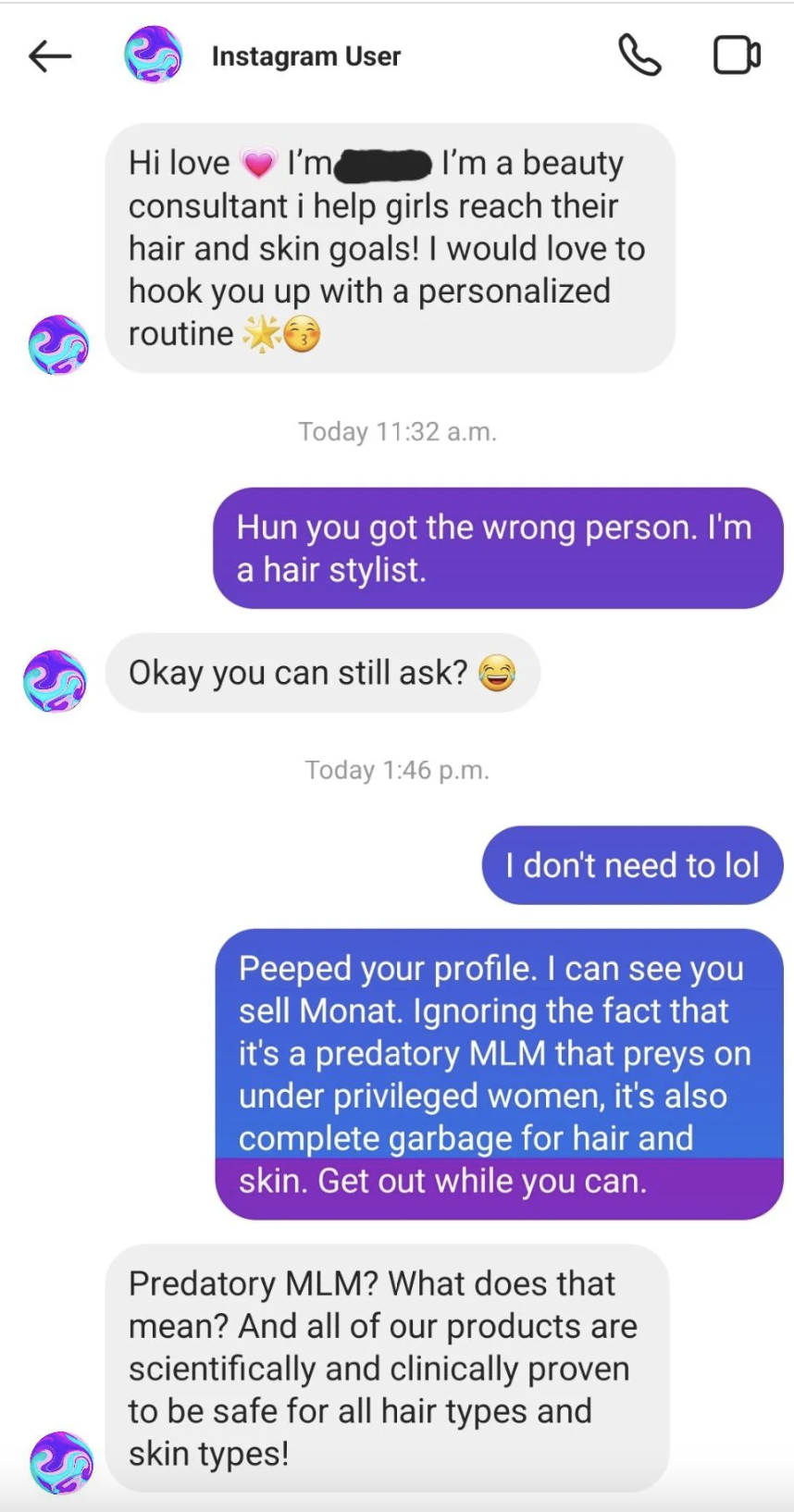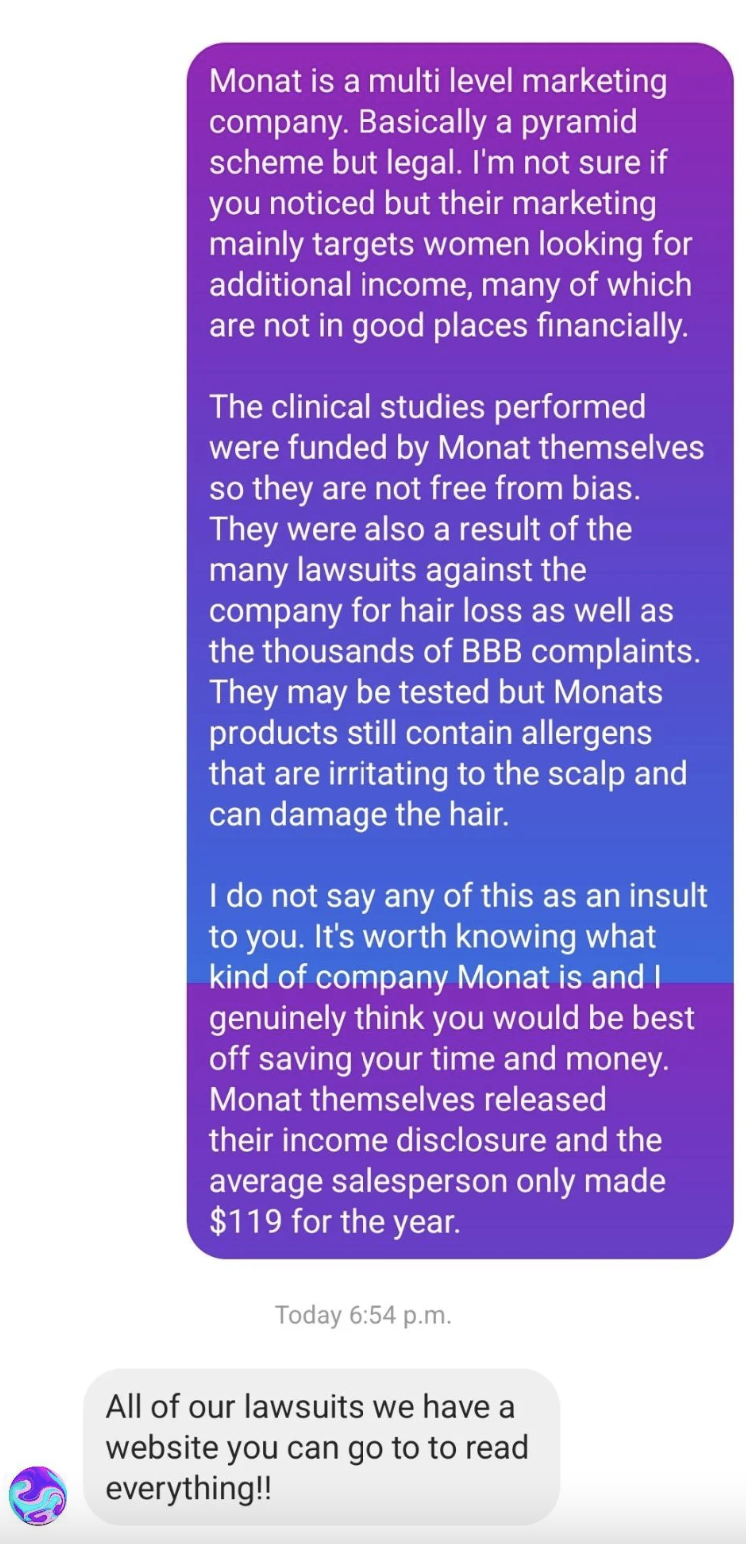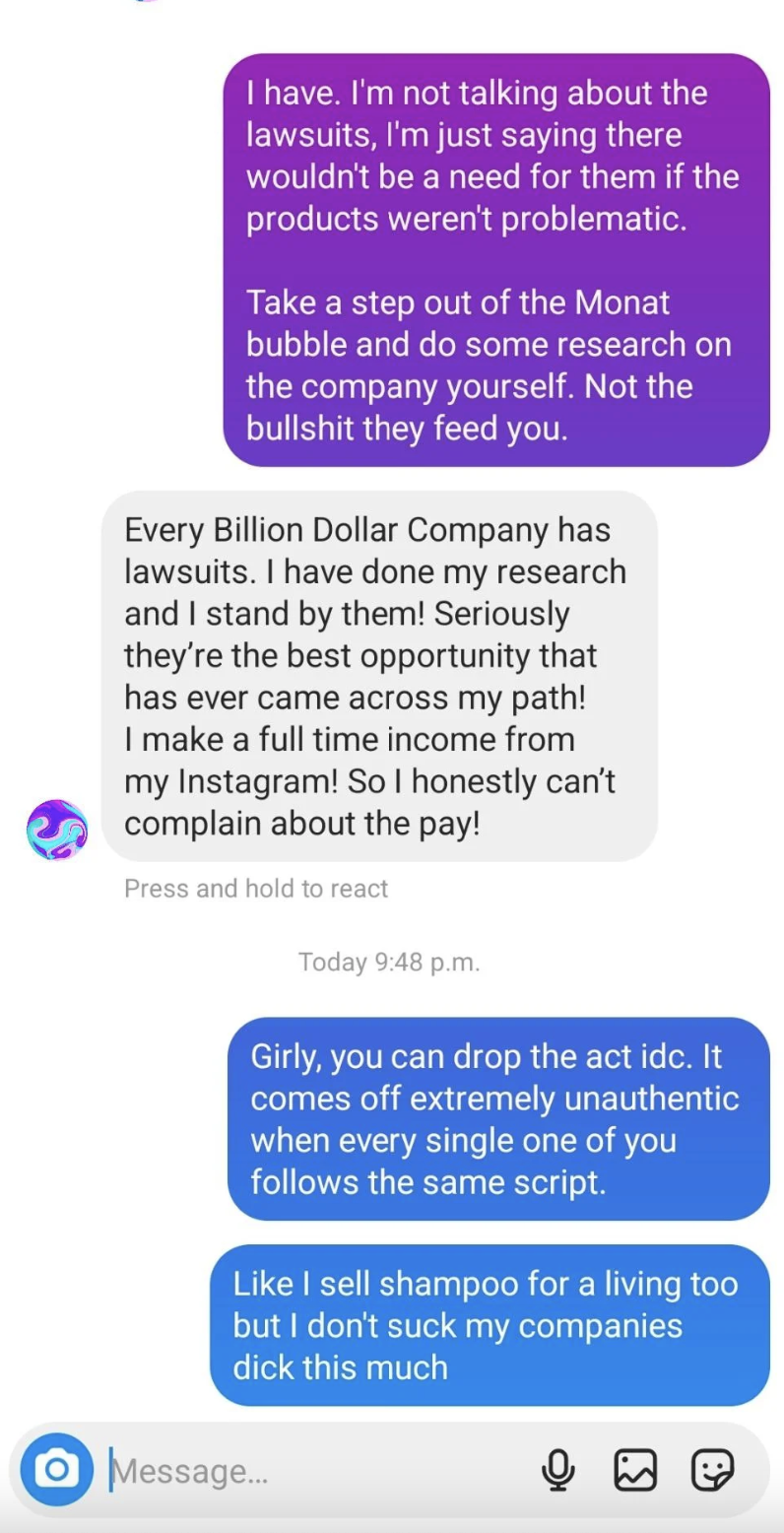 11.
When this potential MLM rep's OWN GRANDMA had absolutely no shame about protecting them from joining: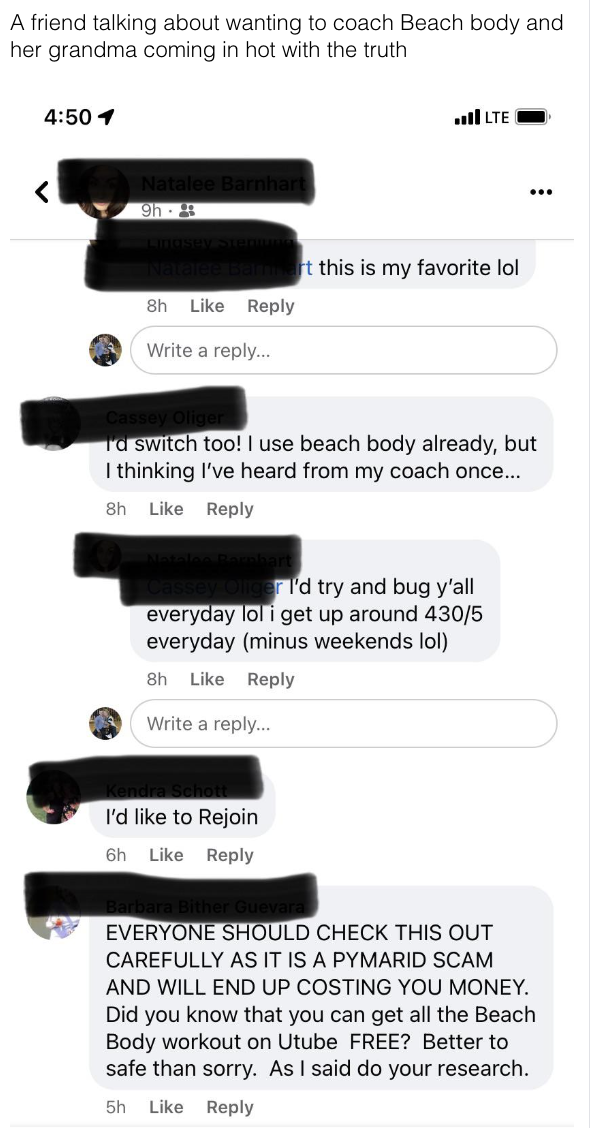 12.
When this commenter kept it short, sweet, and effective.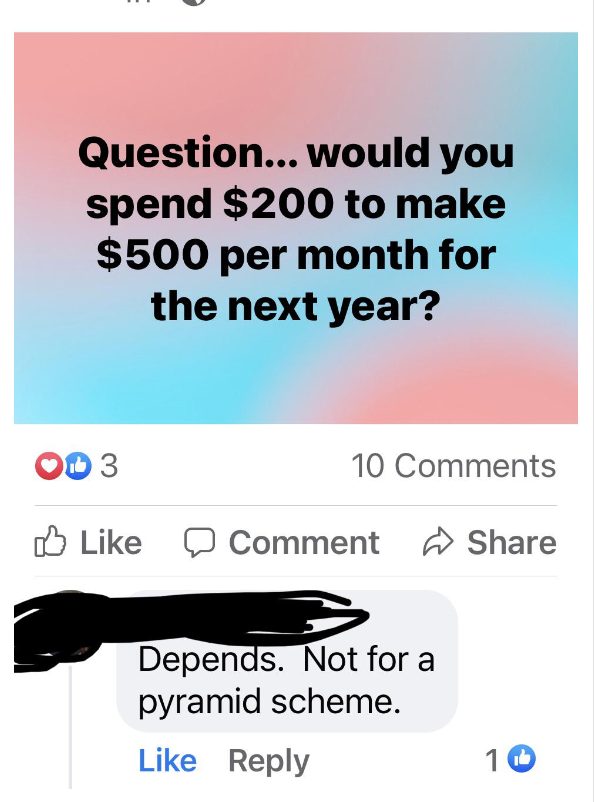 13.
When this MLM'er spewed some misinformation about folic acid and folate, but someone did a quick search on the CDC's website and set them straight: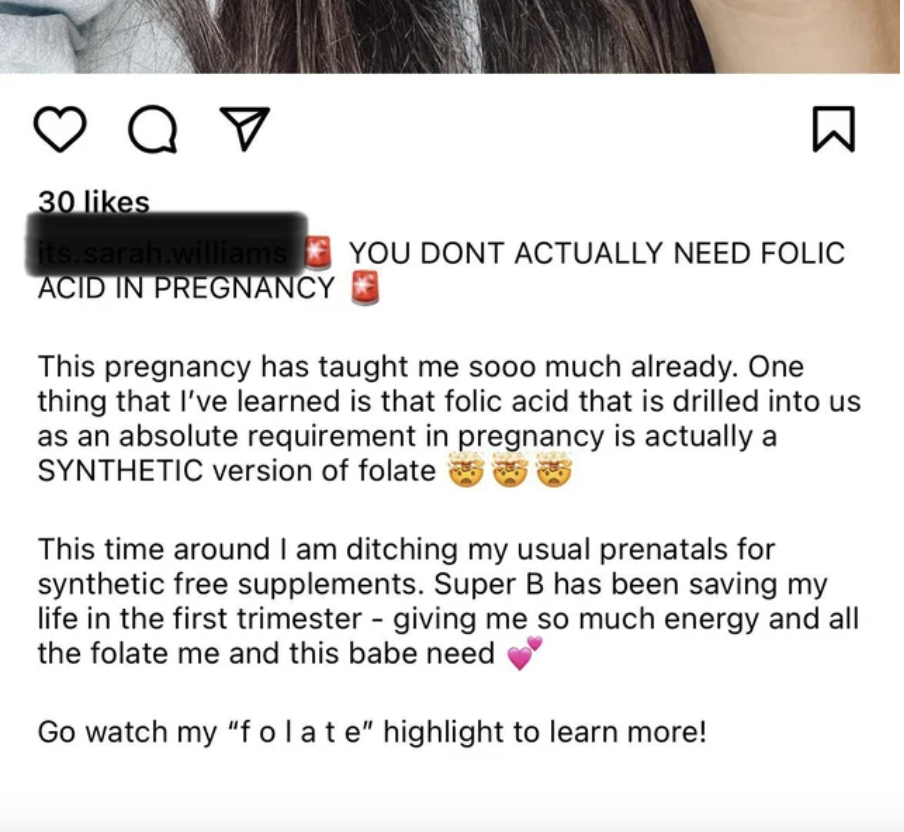 Here's what the CDC says about folic acid and folate: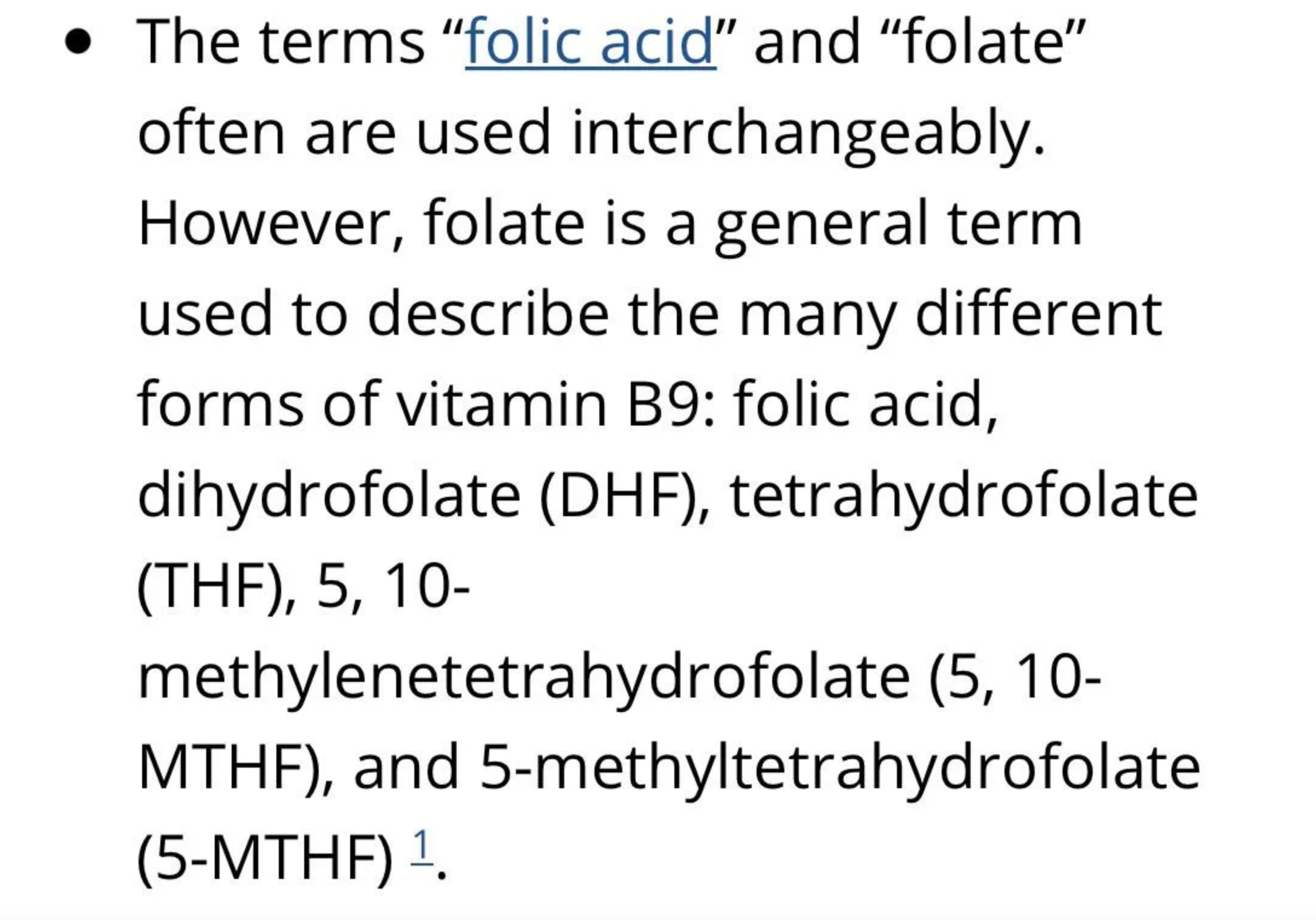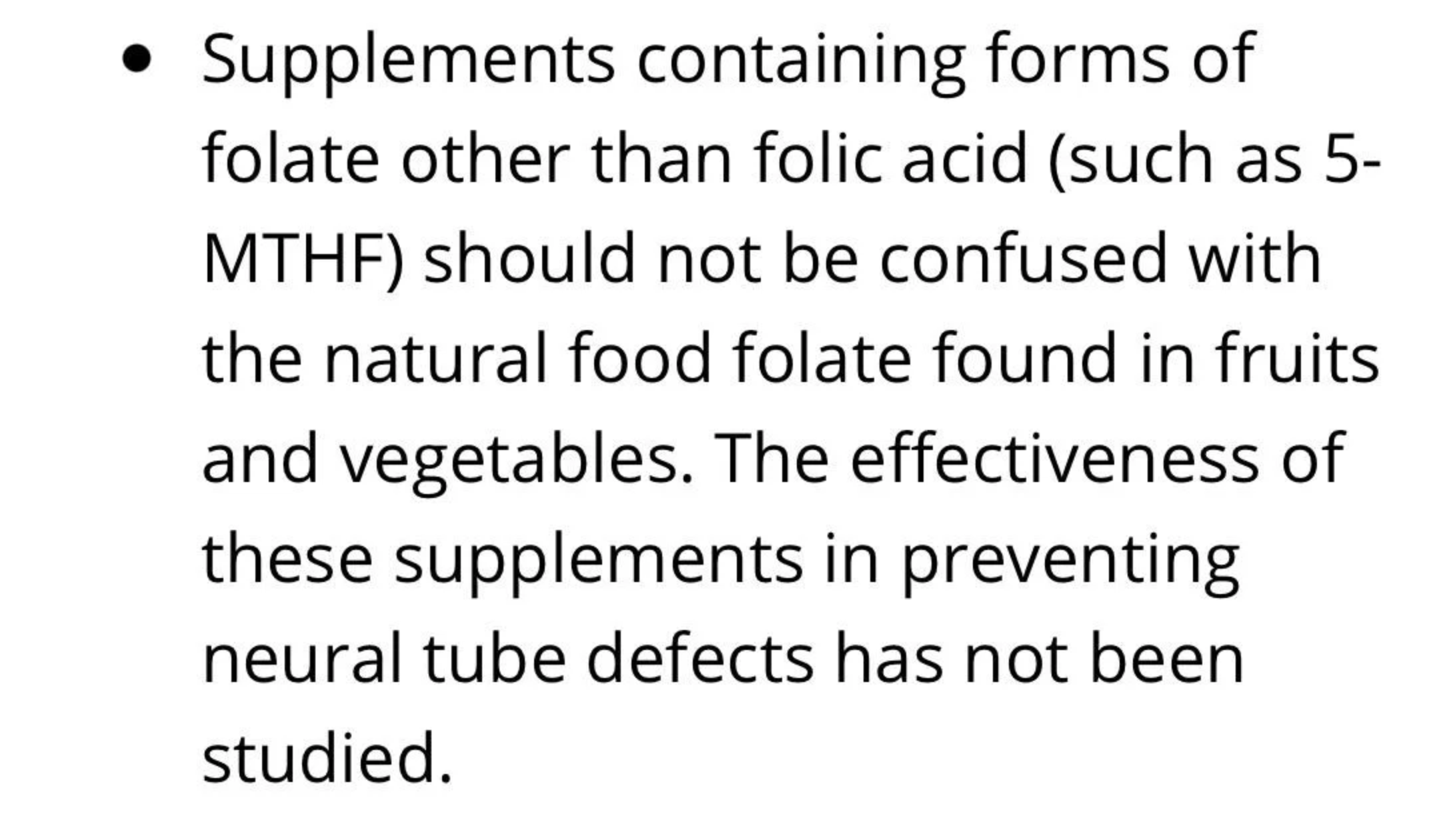 14.
When this MLM'er messaged the WRONG person, and that person rightly let them know: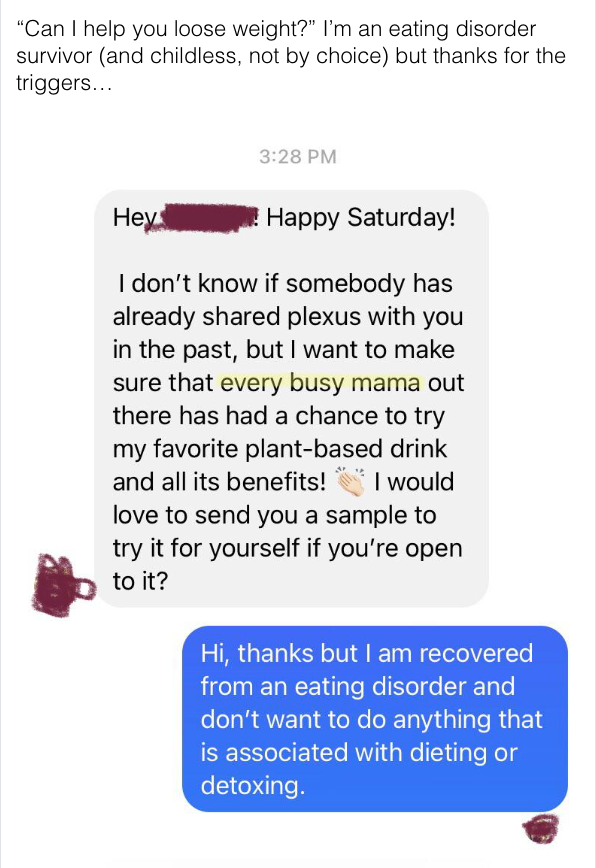 15.
When this MLM'er clearly friend-requested someone just to sell to them, but that person immediately saw right through the BS: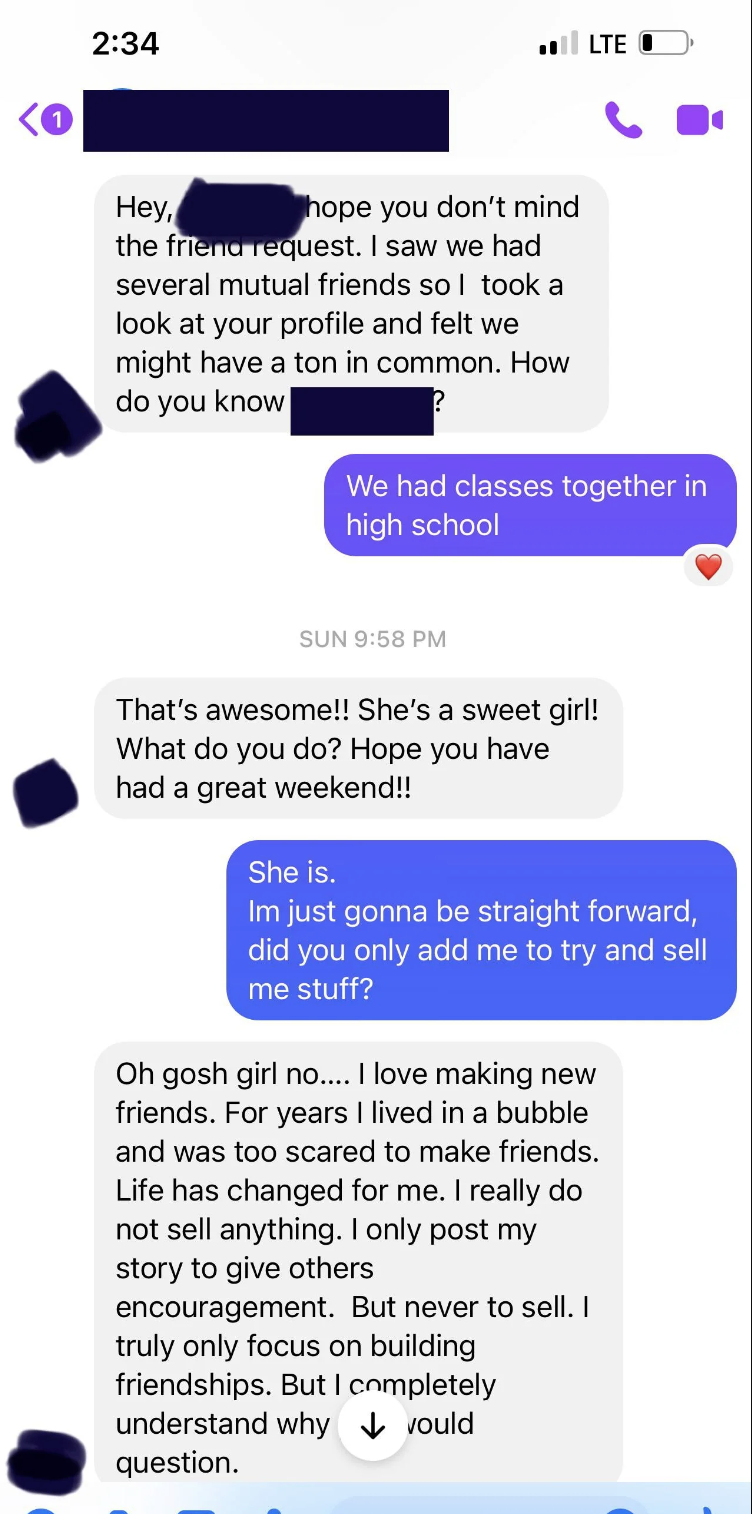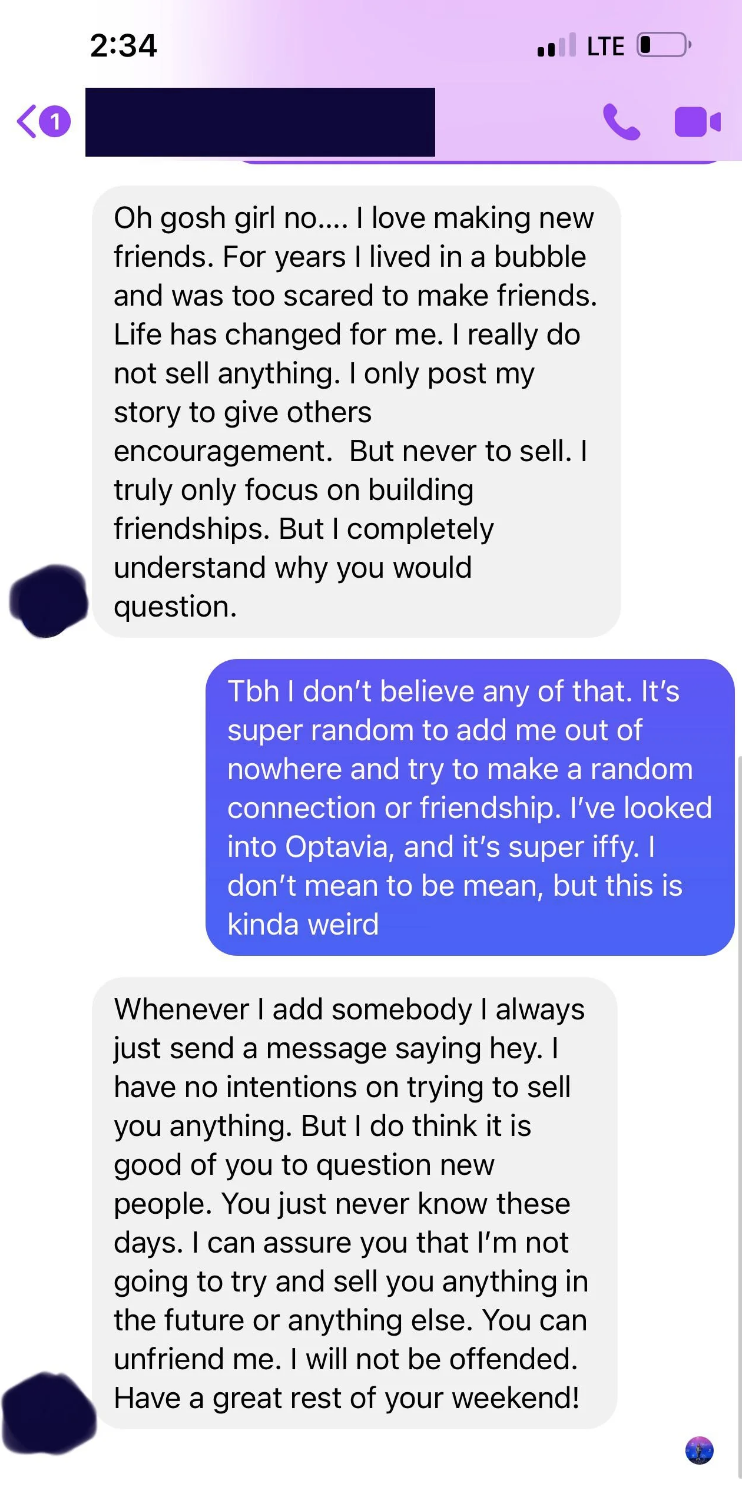 16.
And when this MLM'er was wholly unprepared for this person to pull the ol' Uno reverse card on them: