Lexis Vanhecke is a 23-year-old artist from Ohio who recently graduated with a BFA in drawing and painting. She's also gained over a million followers and millions of views on TikTok for her modern and edgy makeovers of Disney characters.
BuzzFeed spoke to Lexis, who said that while she's been passionate about art her entire life, making over Disney characters on TikTok was kind of a happy accident. "I downloaded TikTok in 2020 during the COVID-19 pandemic, as many young people did to pass the time, and tried for a while to post my art without any success. These posts were of my 10-hour pencil portraits, or even more time-consuming oil paintings, but people didn't seem to be interested."
"One day, I was messing around on my mom's iPad with a digital drawing app called Procreate, and thought it was so much fun. I remembered seeing a cute rendition of a [Disney] character on Instagram earlier that week. It was the only one I'd ever seen, but I liked the idea. I tried it with my own twist, Belle as an edgy girl, and posted it. I wasn't expecting anything to come if it, but BOOM! Nine million views."
Lexis also told BuzzFeed, "My edgier versions do tend to have 'Gen Z' vibes, but the funny thing about Gen Z is that there's such a wide range of what's considered 'trendy.' Soft pastel dress with light makeup, or crazy winged eyeliner with tattoos and piercings? Both trendy!"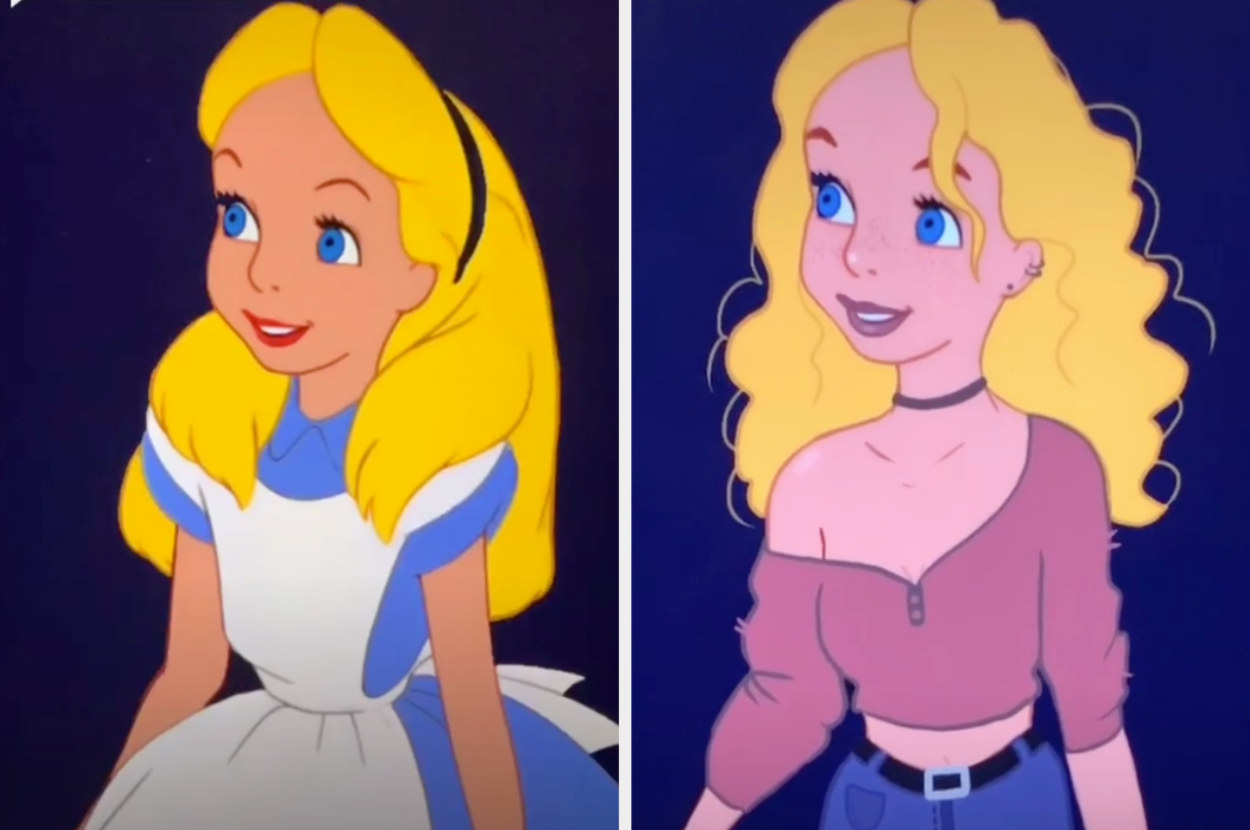 Lexis draws inspiration for her designs from current fashion trends, Pinterest, and most importantly, her followers. "Usually, I take a commenter's suggestion, and then do my own interpretation of it. My page is becoming less 'all edgy' and more 'whatever the people want to see.' It allows me to be more creative and have more space to do different styles."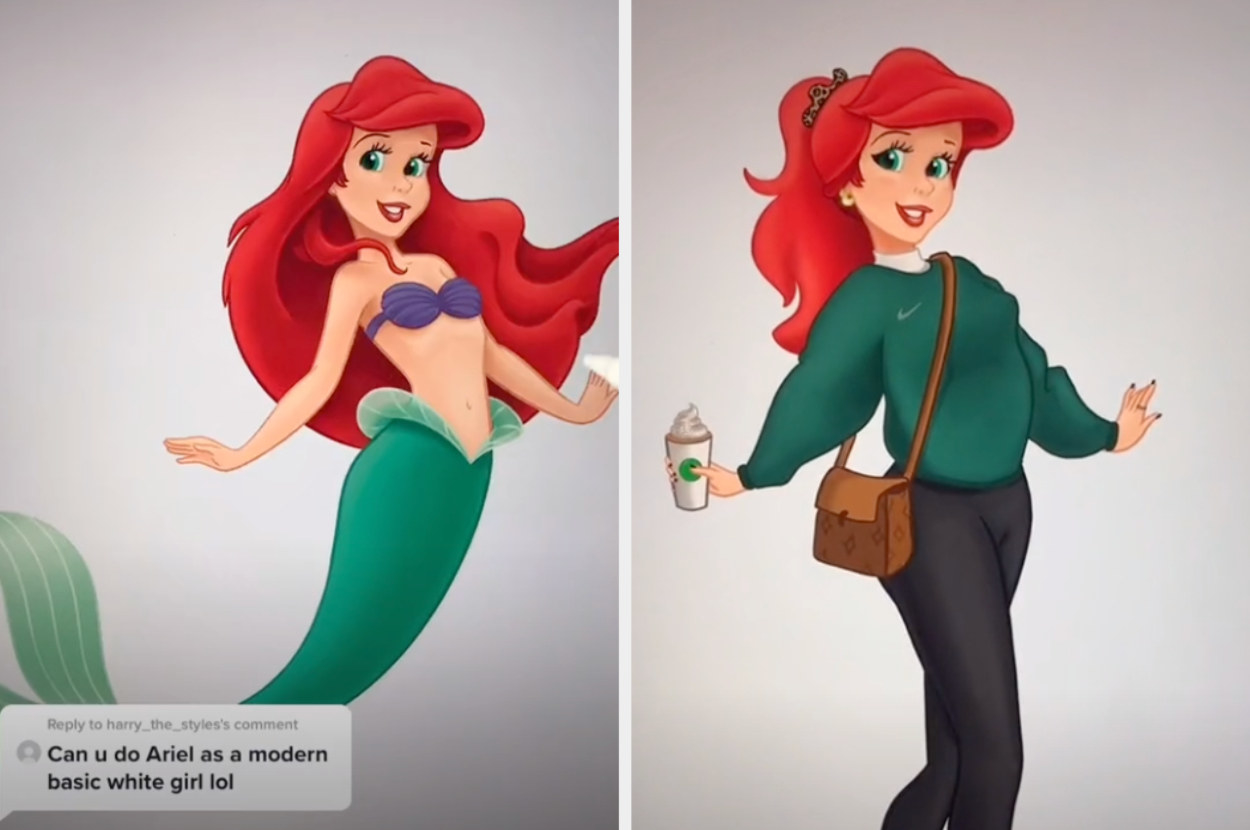 And, although she gets a ton of love for her amazing creations, Lexis told BuzzFeed she also gets her fair share of (unwarranted) negativity. "I think some people see Disney characters as sacred, like a representation of their own childhood, and get upset when it's messed with. But I don't see it that way. I love the original Disney movies just as much after seeing them look differently."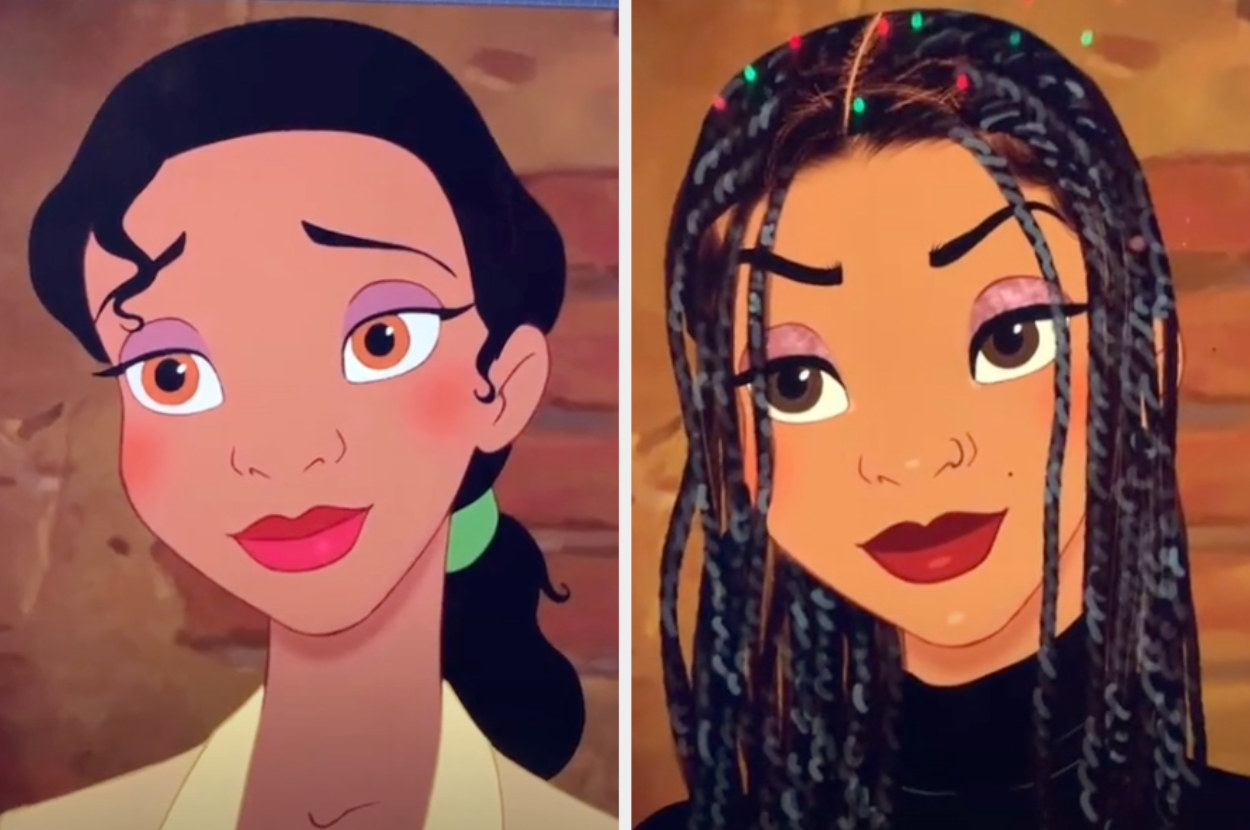 "I just try to pay attention to the overwhelming amount of kind things people have to say, and my followers who look forward to my new videos!"