YouTubers Paracetamol Paniyaram just dropped a video about the word "Watha/Otha", considered to be Chennai's very own F-word.
And just like the original F-bomb, Otha/Watha is hella versatile.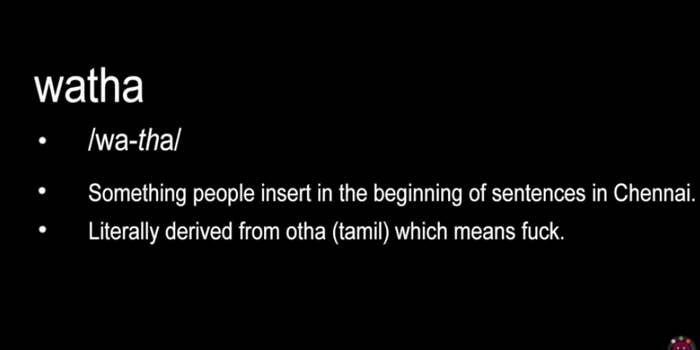 It works well in every situation, from a cordial greeting...
... To expressing betrayal and despair.
And let's not even get started on the derivatives.
Basically, if you're in Chennai, otha is everything.
Follow BuzzFeed India on Facebook: