The trailer for Mem Bou, a new show by Bengali TV channel Star Jalsha, has been viewed over 1,00,000 times on Facebook in just one day.
The show seems to revolve around Carol, a "foreign wife", or "mem bou", who struggles to be accepted by her husband's orthodox Bengali household.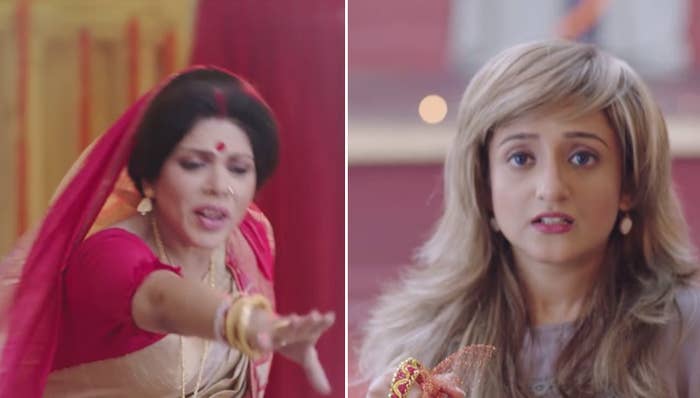 Buuuuuuut the general sentiment is less "wow a nice TV show about generational conflict" and more "WHAT IN BLAZES IS THAT WHITE-BENGALI ACCENT CAROL."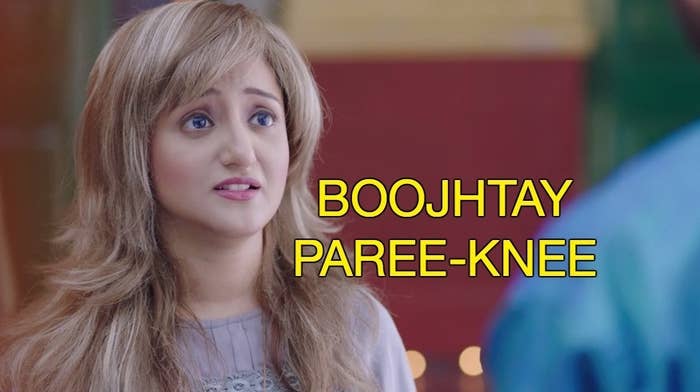 Bengalis online are pointing out how awkwardly funny it is to see a Bengali actress faking a white person faking a Bengali accent.
While the show is quite run-of-the-mill regional drama, the actress playing the wife breaks out into one of the most hilariously weird "foreign accents" ever.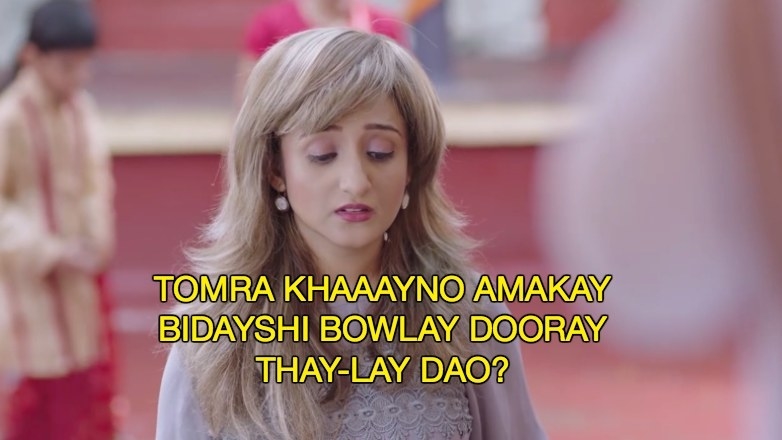 A LOT of them are simply revelling in this newfound way of speaking Bengali, cracking themselves up, and self-sustained laughter is always a beautiful thing.

Some viewers may have even been physically injured by the audacious accent.

But to be very honest, this one comment just takes the goddamn roshogoolla. 👏👏👏👏👏

LET THE MEMES BEGIN.