If you follow Beyoncé on Instagram, you'll notice she just uploaded a slew of behind-the-scenes pictures from Coldplay's much-talked-about "Hymn For The Weekend" music video.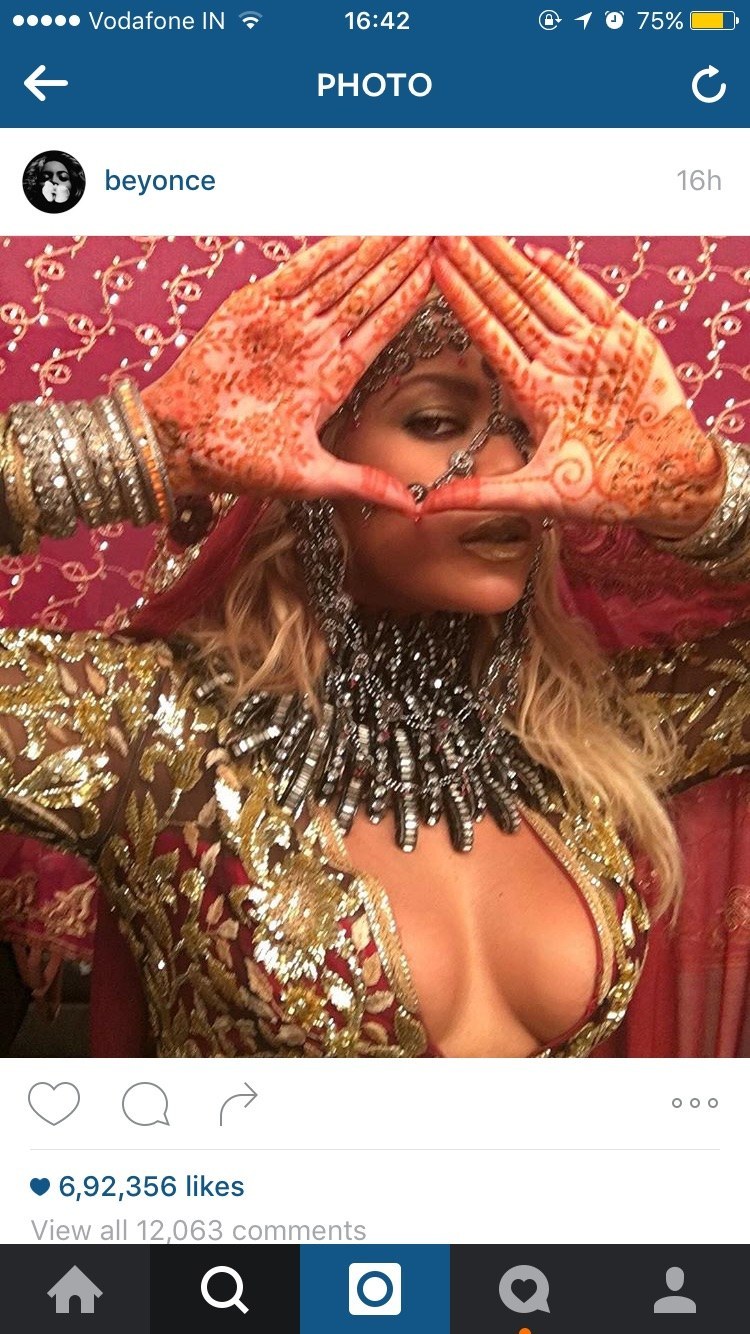 They included close-ups of Beyoncé's attire and make-up while shooting the video.
Here's a shot of the elaborate henna patterns that her hands were adorned with.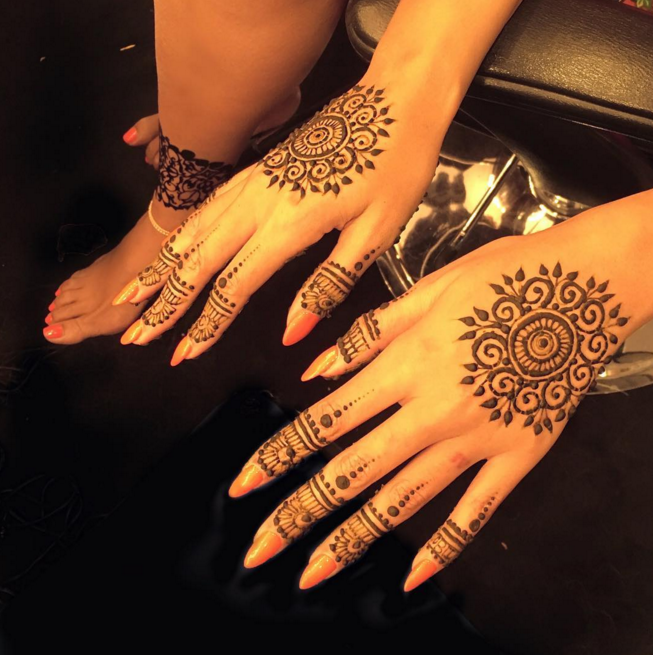 And there was also this photo of her entire get-up from the video, with a SHIT-TON of flowers to boot.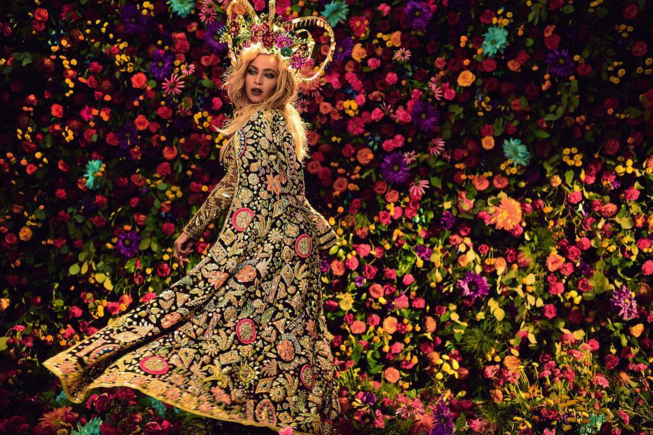 What really stole the show, though, was this picture of Blue Ivy, adorably trying on her mum's make up and vast bindi collection.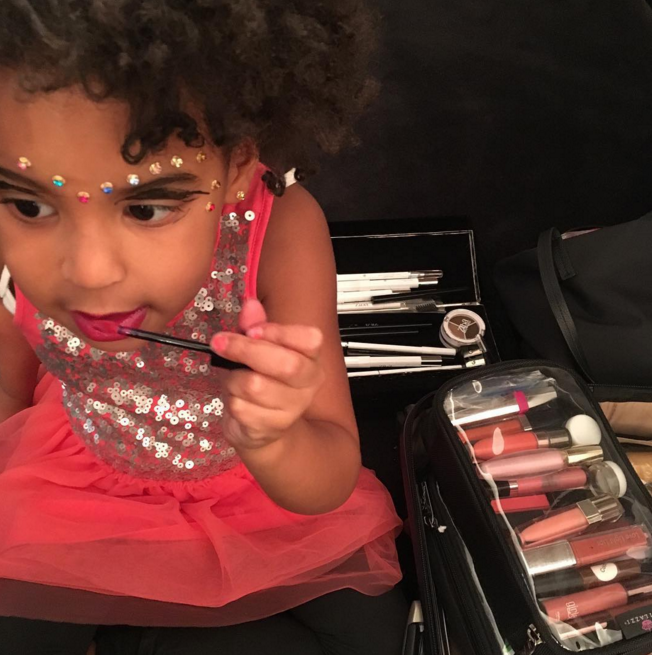 Beyoncé's Bollywood get-up stirred quite the internet shitstorm when it was first unveiled, but clearly she has zero fucks to give.