West Indies batsman/real life Hulk Chris Gayle just became the first cricketer to score a double century in the World Cup.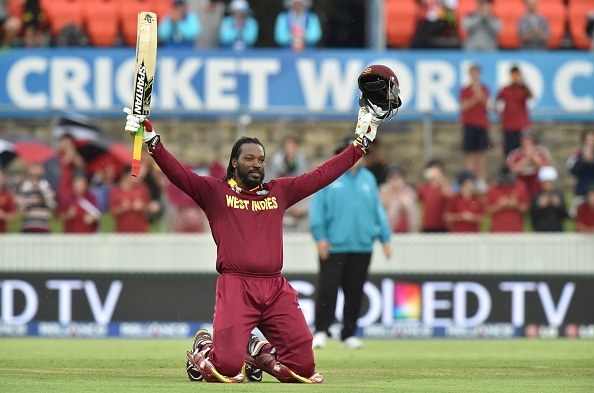 Chris Gayle and Marlon Samuels also destroyed the World Record for the highest ODI partnership.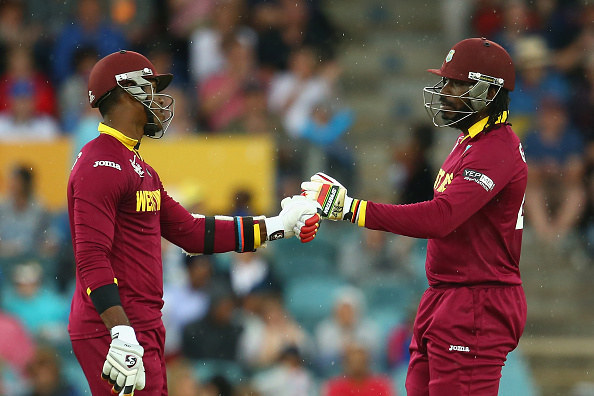 The record breaking innings didn't start off quite as planned, as West Indies lost their first wicket with no runs on the board.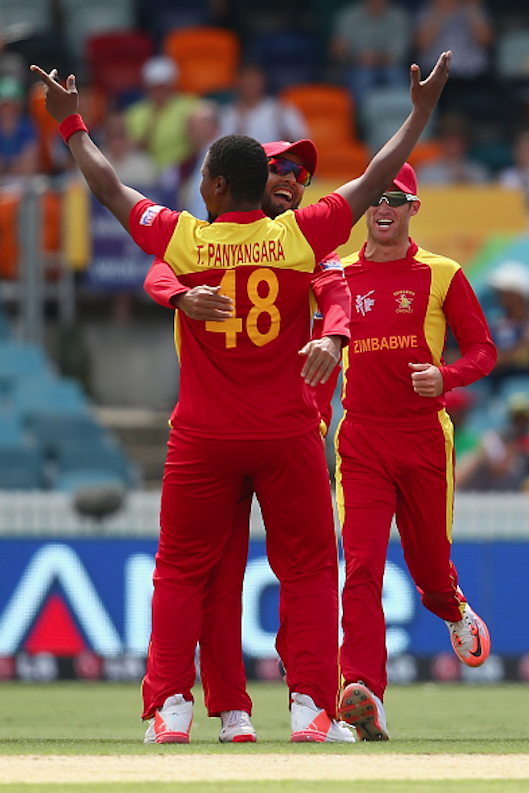 But that's where the party ended for Zimbabwe's bowling attack.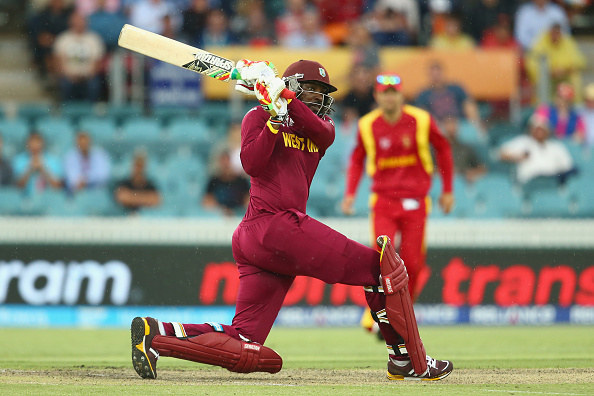 Although Gayle got out off the last ball of the innings, the damage had already been done.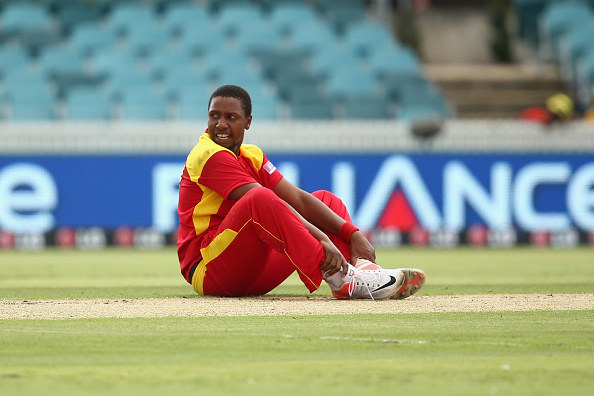 Marlon Samuels also joined in the party, contributing a patient 133 off 156 balls to keep the scoreboard ticking.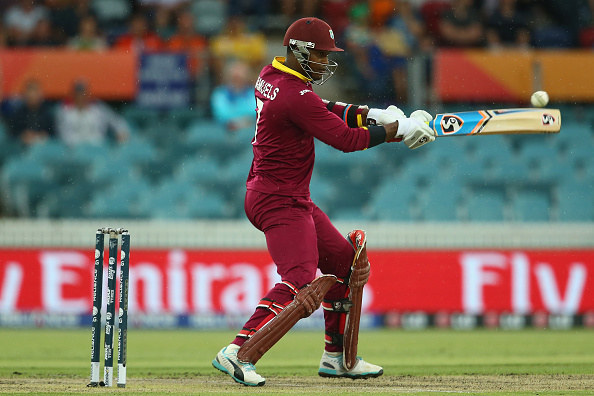 Speaking of Sachin Tendulkar, the citizens of the internet were quick to point out this amazing coincidence.
In fact, some of the Indians were so impressed with Gayle's performance, that they accepted him as one of their own.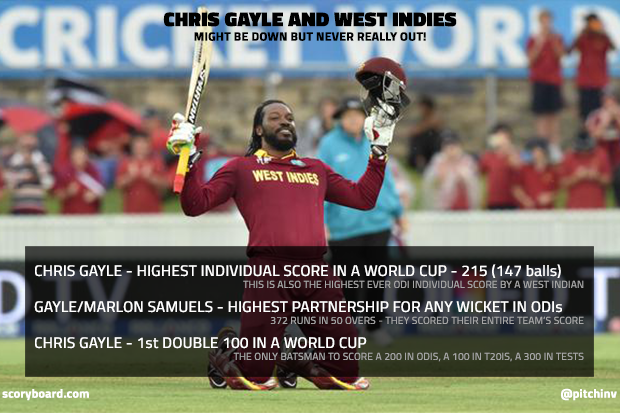 Some of them made the most of a good photo op.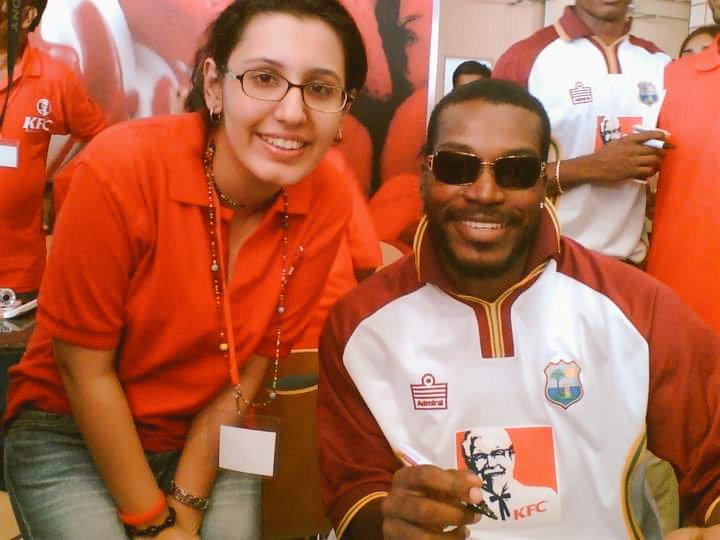 Some other wary Indians tried to calm Gayle down before the upcoming clash with India on March 6th.
While others figured out how to break the internet for the day.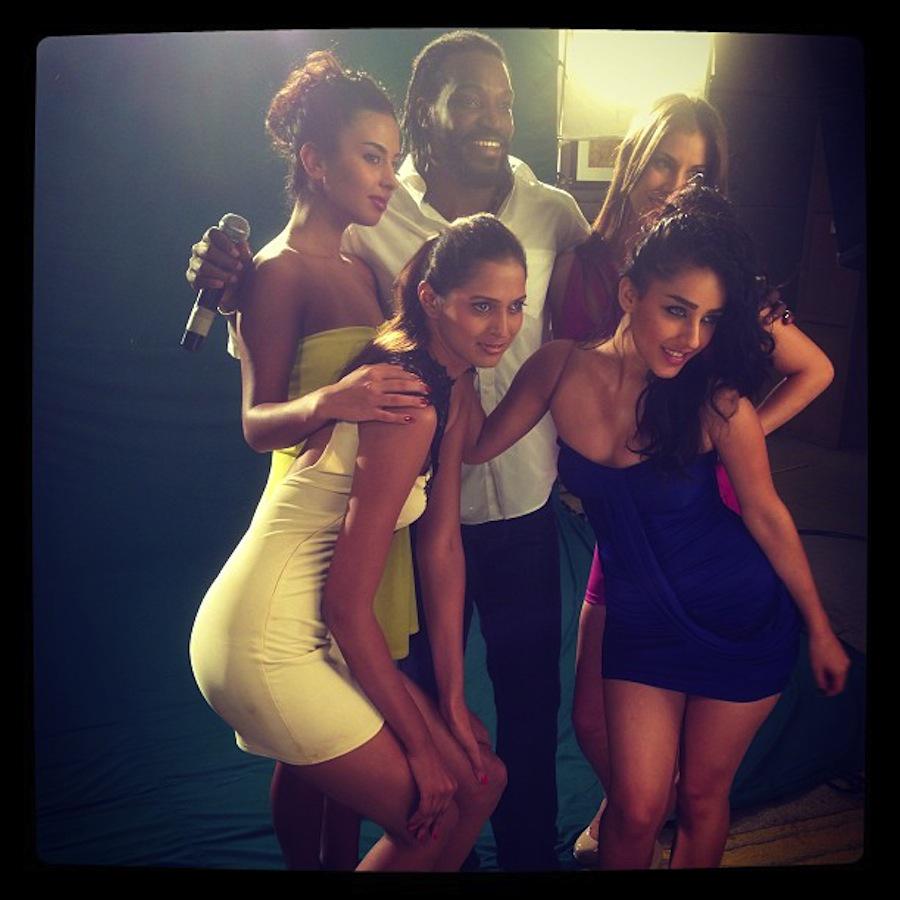 Here at BuzzFeed, we have our own way of commemorating milestones like these: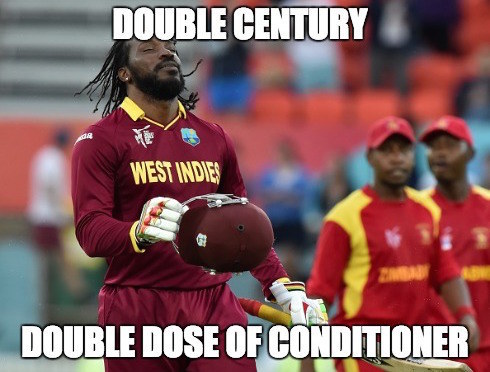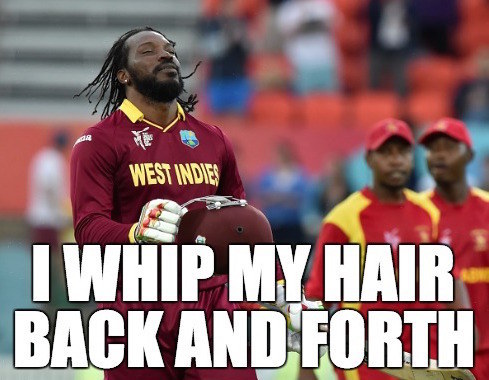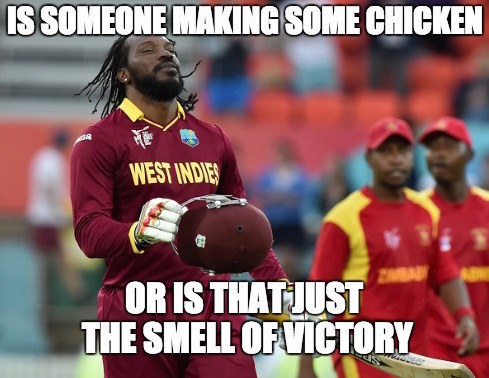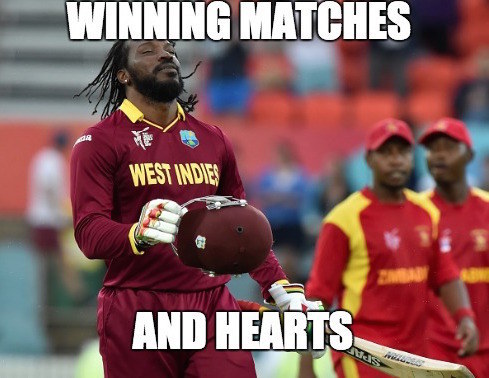 Go ahead, make your own!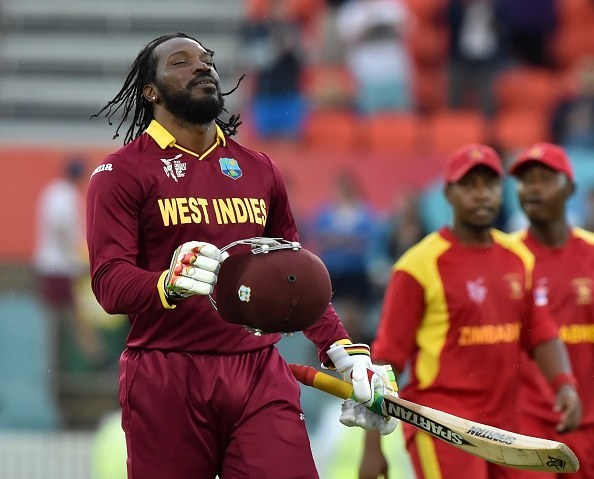 Make sure you don't miss any more records being shattered by catching all the action from the Cricket World Cup live right here.