1.
That guy who's kinda alright until you hear his laugh.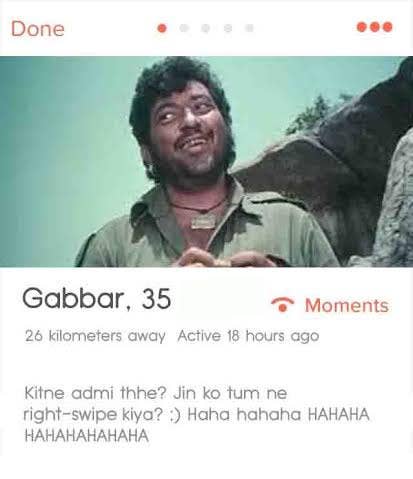 2.
Will act like he doesn't know you in public. Actually doesn't.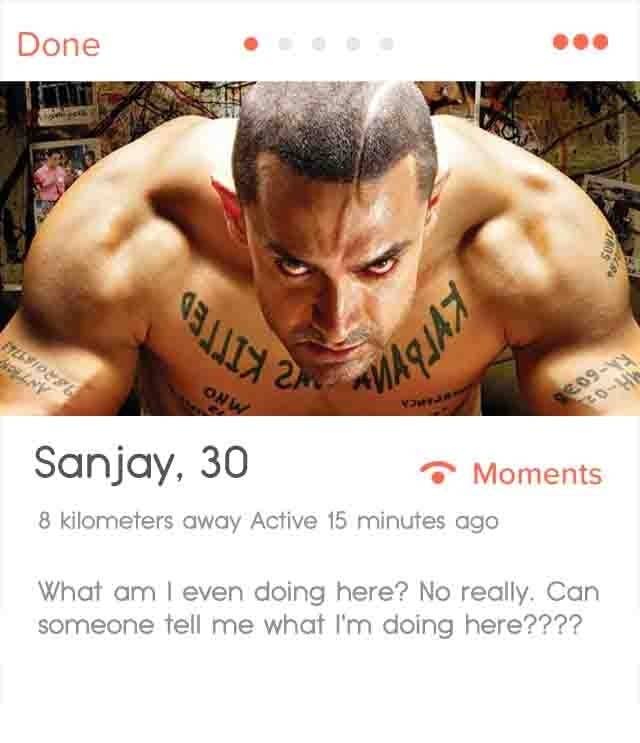 3.
Swipe whichever way you want, she doesn't need a man to have fun.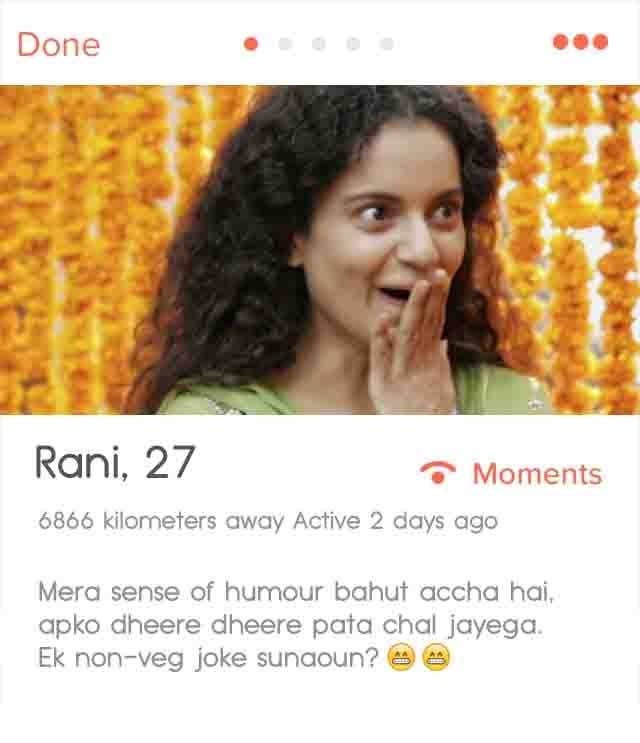 4.
Swipe kiya toh darna kya?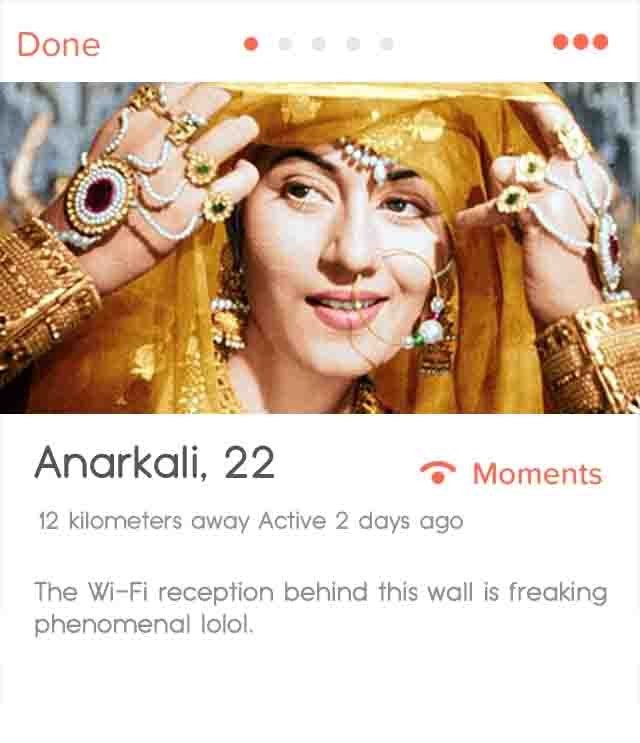 5.
Wouldn't care about your degree.
6.
Uggos don't stand a chance.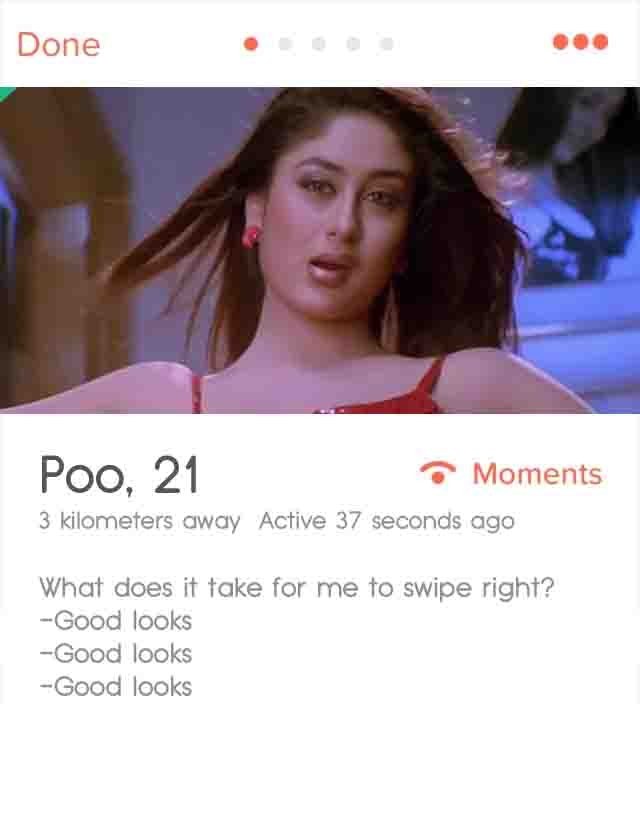 7.
Swipe right if you're okay with guys who wear sunglasses indoors.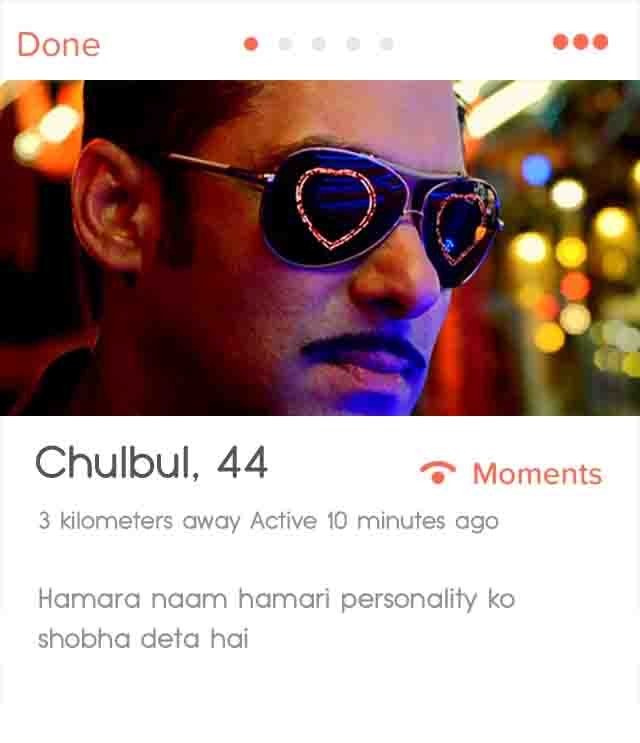 8.
Will be overdressed for your date.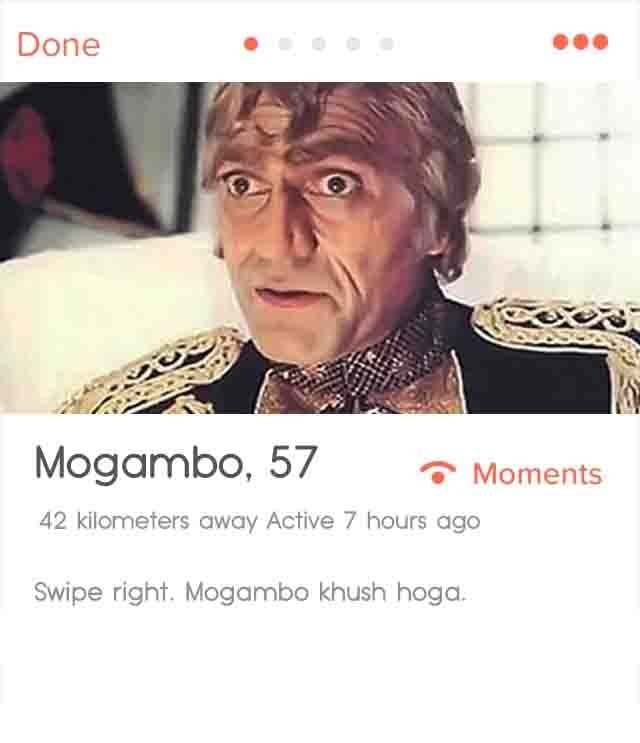 9.
Prepare to get serial 💃 emojis.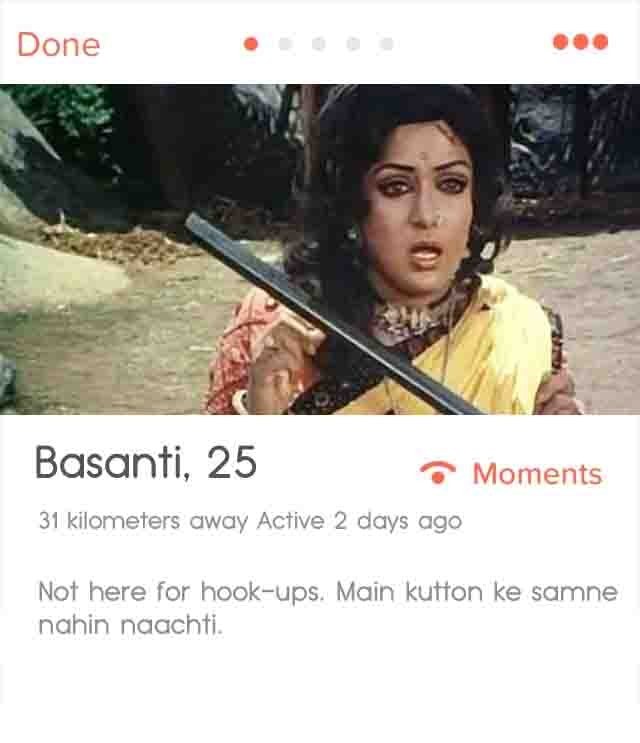 10.
Please swipe left. Please.
11.
She's only into NRIs.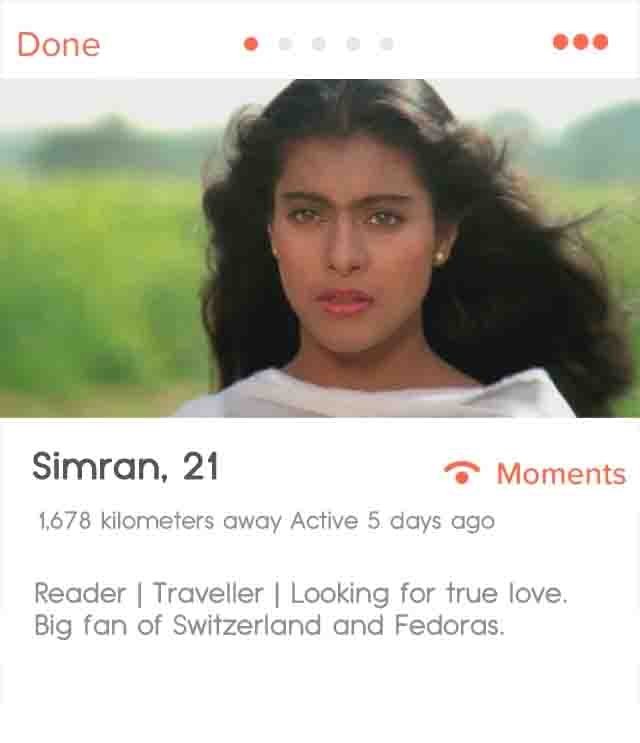 12.
Will do household chores.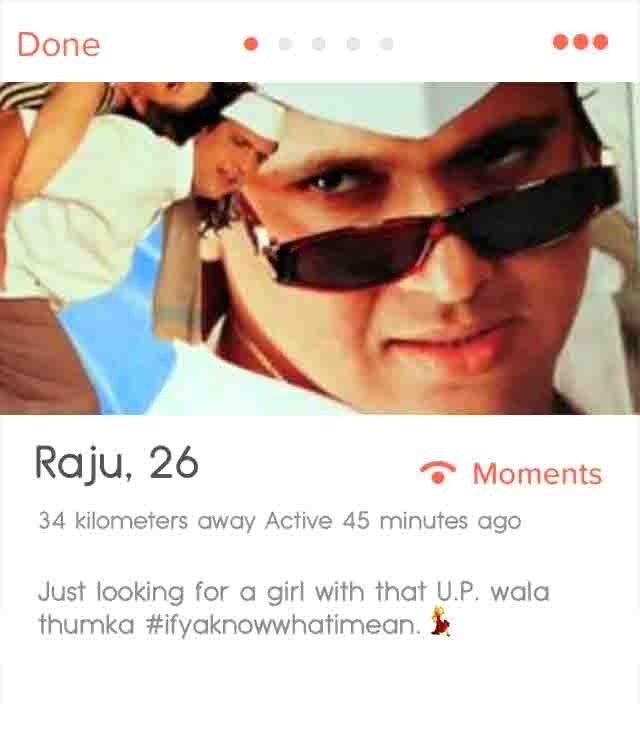 13.
High time she considered other dating options.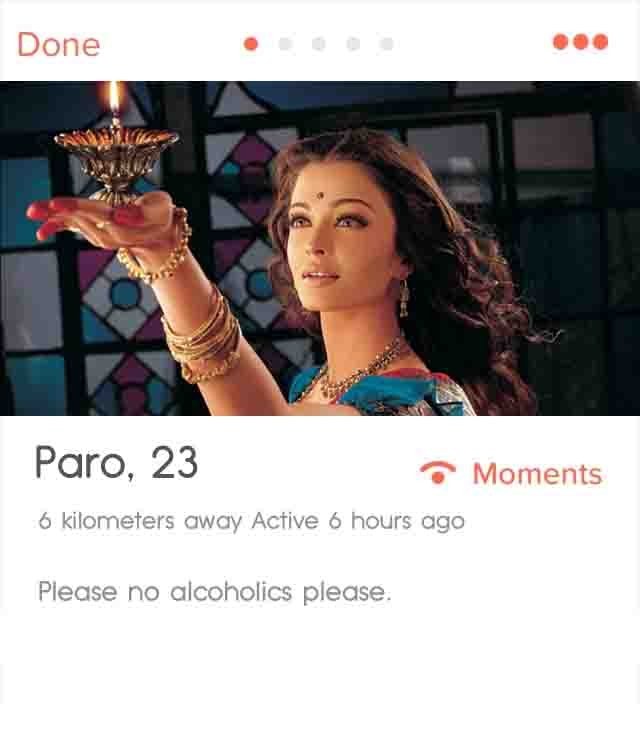 14.
Be careful when he introduces himself to your friends.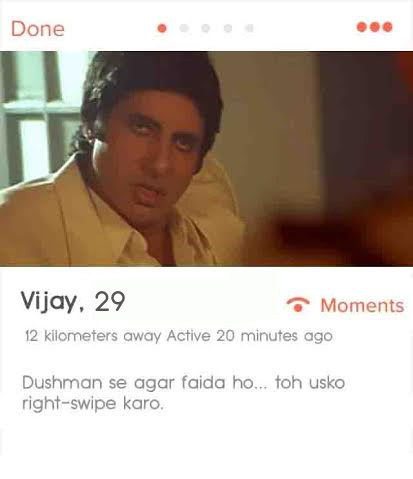 15.
Probably right-swiped Basanti because she can dance.