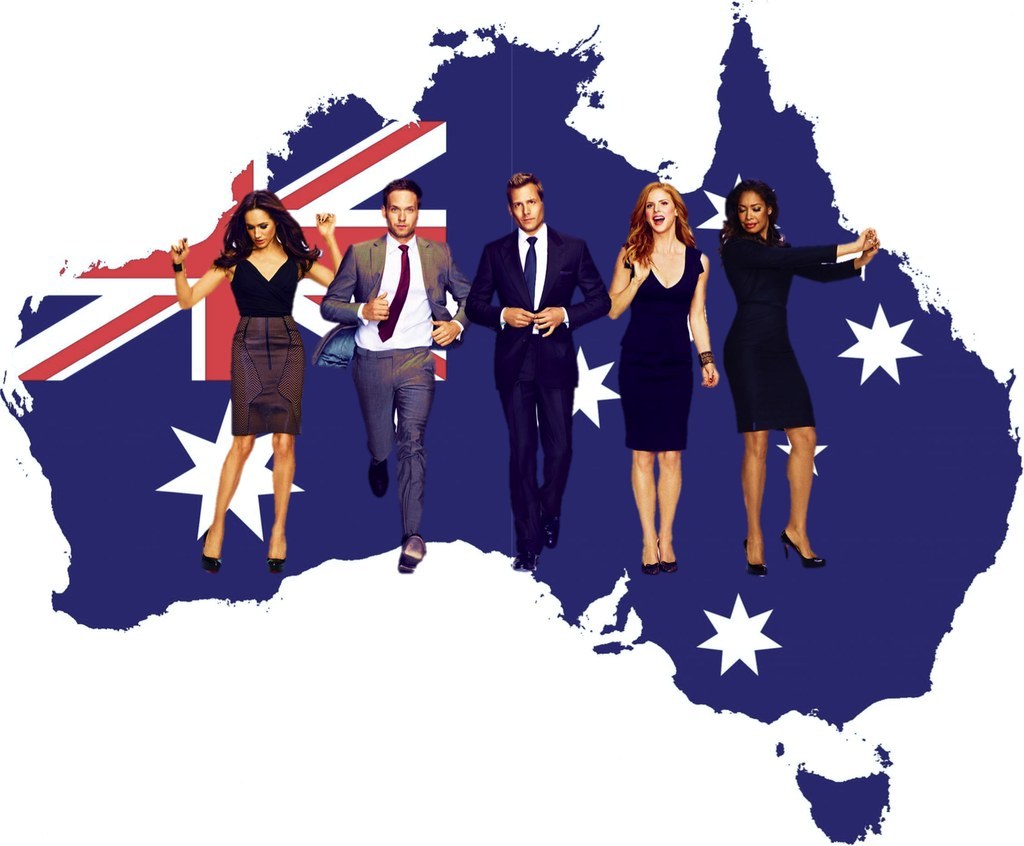 1. Harvey would be called "Specto" and Mike would be "Rosso".
2. Louis would be "Littsy".
3. Pearson Hardman would only accept graduates from Sydney Law School.
4. But their office would be located in the Melbourne CBD, on Collins St.
5. Harvey's favourite coffee cart would serve vegemite and avocado scrolls.
6. Rachel would ask for the "USYD" rule to be waived for her; she'd attend Monash Law School.
7. Harvey would represent Michael Clarke, Tim Cahill, Adam Scott, Grant Hackett, and all of the Collingwood Magpies.
9. The show's theme song would be "A Fight About Money" by Powderfinger.
10. Harvey's apartment would be in Southbank overlooking the Yarra River.
11. Sheila Zass would be named Sheila Zarse.
12. No one would say "goddamn". They'd just say "fuck" and it wouldn't be a big deal.
13. Jessica Pearson would be a strong independent intelligent, Indigenous woman who is enriched but not defined by her ethnicity.
14. Mike would live in Richmond.
15. Sheila would live in Sydney, probably somewhere in Vaucluse.
16. James Packer and Gina Rinehart would have made cameos.
17. Louis's catchphrase would be "Don't be Shithouse. Be Litthouse."
18. Other phrases would include "Beat the Litt out of them", "Litt's your uncle", "Off ya Litts", "Litt's hit the fan", and "You just got Littfaced".
19. Donna would reclaim the word "Ranga".
20. Back at uni, Harvey would have been a St. Paul's College boy.
21. Mike would have been a student at Melbourne Uni who got expelled.
22. Mike would only take LSAT exams for students to who wanted to go to Melbourne Law School.
23. But he'd make most of his money sitting HSC/VCE exams for kids, guaranteeing ATARS of 99.5.
24. Rachel's Dad would be a partner at Clayton Utz.
25. Mike would have introduced Harvey to papaya on a stick.
26. Eric Woodall would always wear thongs. Always.
27. Mike would use Bike Share to get to work.
28. Donna would have tried out for NIDA and WAAPA several times and failed.
29. Louis Litt would be a lifetime member of the Sydney Dance Company.
30. Harvey and Mike would quote The Castle, Mad Max, Crocodile Dundee, Strictly Ballroom, and Muriel's Wedding at one another.
31. All of Harvey's suits would be Alex Perry Bespoke.
32. Donna would shop exclusively Carla Zampatti, Cue, and Collette Dinnigan.
33. Harvey's ex-girlfriend, Zoe Lawford, would have been American.
34. Louis would have an unhealthy obsession with budgerigars.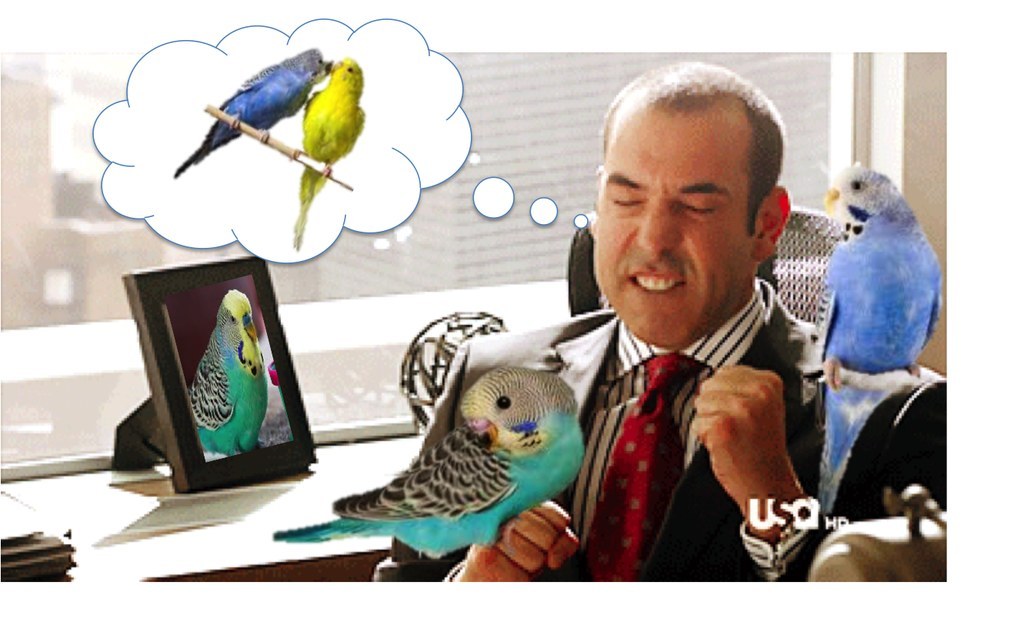 35. Harvey's office windowsill would be lined with signed cricket bats.
36. Harvey's record collection would include Johnny O'Keefe, The Easybeats, and Billy Thorpe and The Aztecs.
37. Trevor would have been a 12th year uni student at La Trobe.
38. Louis would be both a victim and major proponent of tall poppy syndrome.
39. Edward Darby would have been Kiwi.
40. Harvey's younger brother, Marcus, would run a nice bistro in Surry Hills with Charles Forstman's money.
41. Jessica's father would have been an esteemed surgeon at Royal Prince Alfred Hospital.
42. Louis Litt would be mad at anyone who touched his muesli bars.
43. And as tough as their workload was, every first year associate would have a cold beer in their hands by 5 p.m. Especially on Fridays.
This post was created by a member of BuzzFeed Community, where anyone can post awesome lists and creations.
Learn more
or
post your buzz!