Listen: We Spoke To The Founders Of New Comma – A Brand New Platform For African And Diaspora Creatives
Listen to Seasoned Sessions on Spotify, Apple Podcasts, or wherever you find your favourite shows!
You can listen by clicking on any of the links below:
In our latest bonus episode, we sat down with Natalie Narh and Nigel Atta-Mensah – the co-founders of New Comma.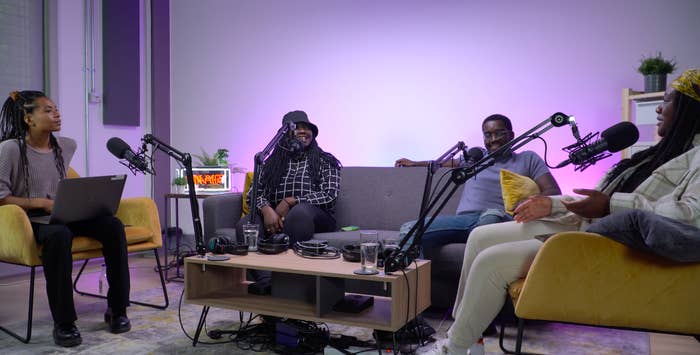 New Comma is a brand new social media platform dedicated to discovering, supporting, and providing opportunities to African and Black creatives.
Want to weigh in on the discussion? We want to hear from you – drop us an email on seasonedsessions@buzzfeed.com, or send us a DM on Insta!