You Aren't Able To Listen To Adele's "25" On Apple Music Or Spotify
Adele has decided against streaming services for now, deciding that audiences should purchase the album on iTunes, Amazon, Google Play, or CD instead.
If you go on to Spotify today hoping to listen to Adele's new album, you're going to be disappointed.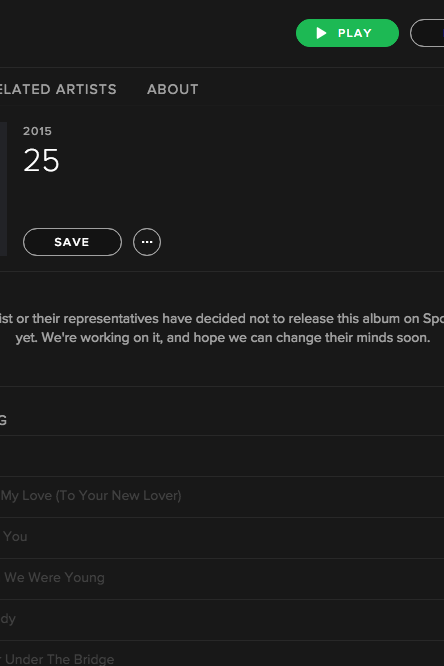 Adele has decided against putting her music on streaming services, at least for now. If you search for the album on Spotify, you will just see this message: "The artist or their representatives have decided not to release this album on Spotify just yet. We're working on it, and we hope that we can change their minds soon."
Spotify has issued this statement.
We love and respect Adele, as do her 24 million fans on Spotify. We hope that she will give those fans the opportunity to enjoy 25 on Spotify alongside 19 and 21 very soon.
You are also unable to stream it on Apple Music, the exception being her new single, "Hello".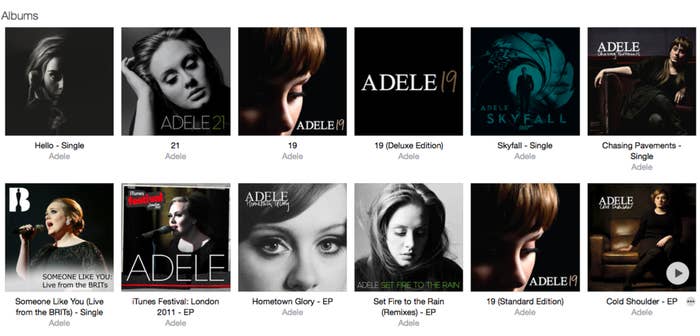 You also have to pay on Amazon or Google Play, instead of streaming it on their subscription services.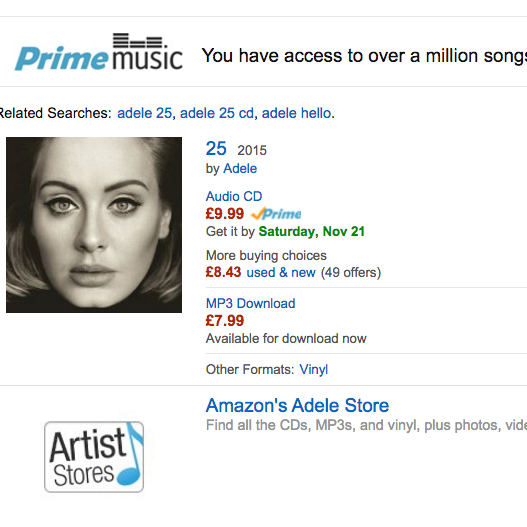 The royalities paid by streaming music services to musicians have been a controversial subject in the industry for a while now. Taylor Swift used her star power with a "To Apple" message to change the policy of Apple Music.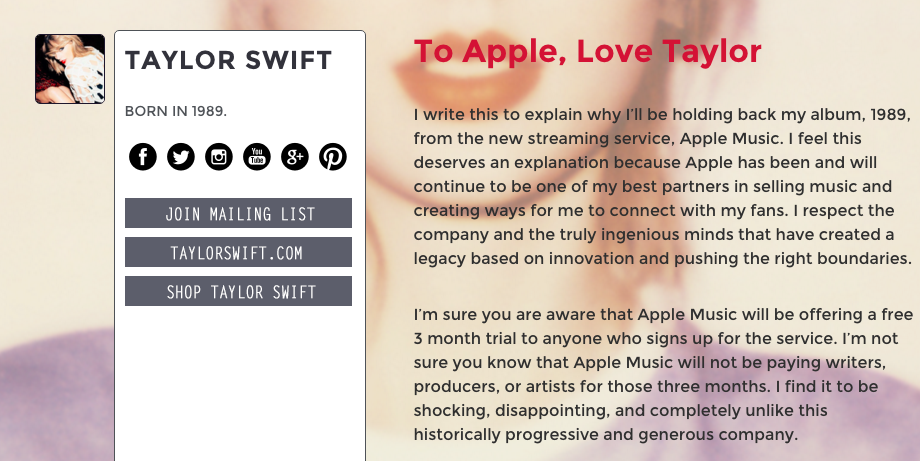 Representatives for Adele as well as Apple Music and Deezer were contacted for comment, but have not responded. Google Play declined to comment.
Oops. Something went wrong. Please try again later
Looks like we are having a problem on the server.
What do you think about Adele deciding not to put her music on streaming services?
"Hello. It's me. I was wondering if after all these years you'd like to meet."