Why Are We Risking The Biggest Show On British Television?
The original judges and presenters of The Great British Bake Off are what made the show such a hit. (Winner of most recent series mentioned in this article.)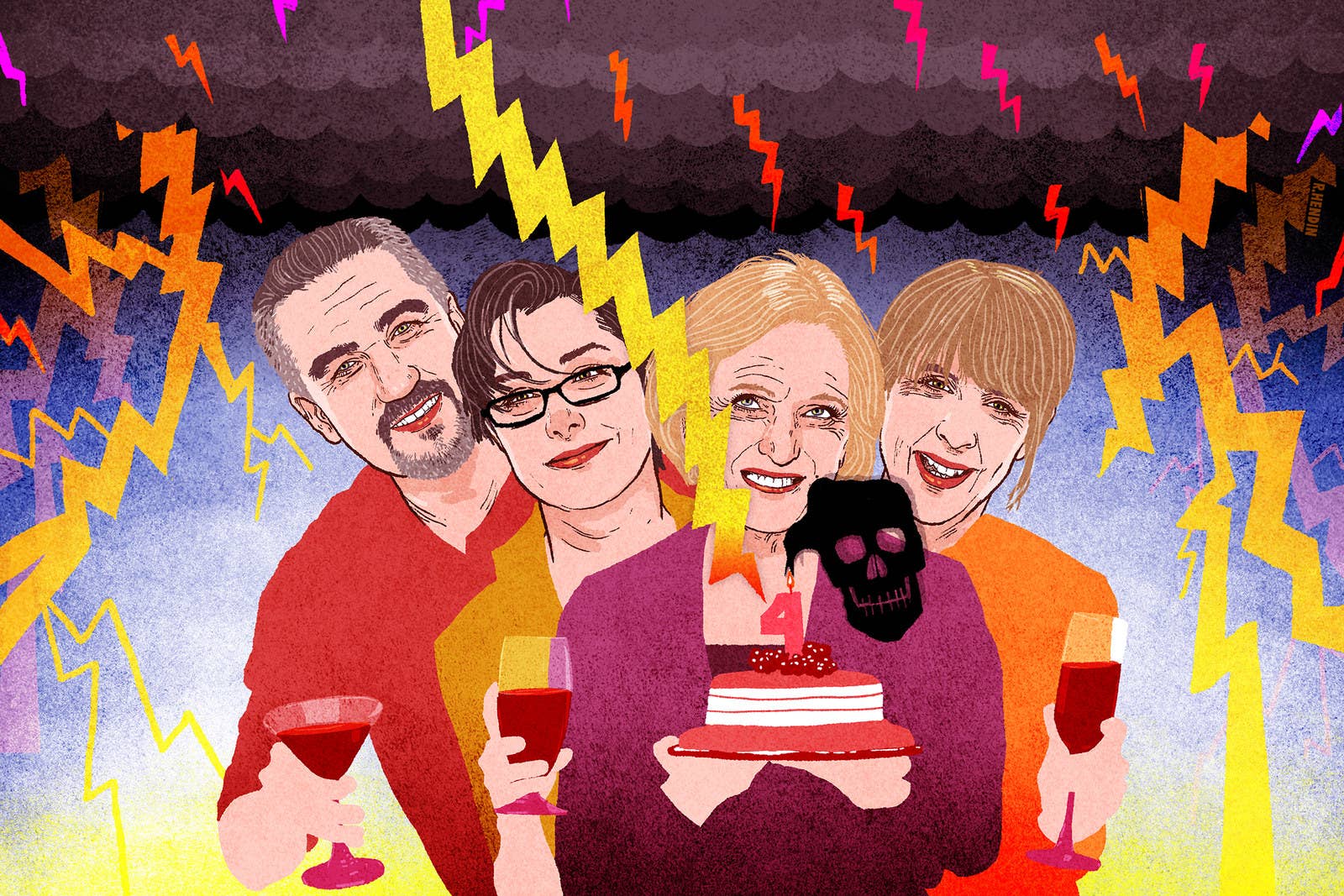 It's been a very odd series of Bake Off, hasn't it? Not that it's been bad. From Selasi dishing out constant eye sex to Val forgetting to read half a recipe for a Bakewell tart halfway through a technical challenge, this series – especially last night's finale – was a belter.
But the news surrounding recent episodes has been far from it. Last month, talks fell through between the BBC and Love Productions, the company that makes the show, over renewing its contract. An hour later, Channel 4 announced it had obtained the rights to Bake Off for three years.
Viewers were outraged. Bake Off was now going to either be cut to 40 minutes or lengthened to fit in ads. But at least we still had Paul, Mary, Mel, and Sue, right? Nope. The agreement Love made with Channel 4 did not guarantee the judges or presenters would move too. First, Mel and Sue quit, saying "we're not going with the dough," then Mary left "out of loyalty" to the BBC. Just at the point when every single person on Twitter had made the same (dreadful) joke about how Channel 4 had seemingly spent millions on an empty tent, Paul Hollywood signed to stay on.
It was a mess. And all the BBC episodes, filmed ages ago, continued as if nothing had happened. Sue Perkins even made a joke on screen about quitting, when she actually had. Charlie Brooker summed it up: "2016: in which even The Great British Bake Off now somehow has the scent of death drifting through it." The news came close to overshadowing the whole bloody show. The winner, Candice, will sadly probably end up being asked about the channel move more than her win for the rest of time.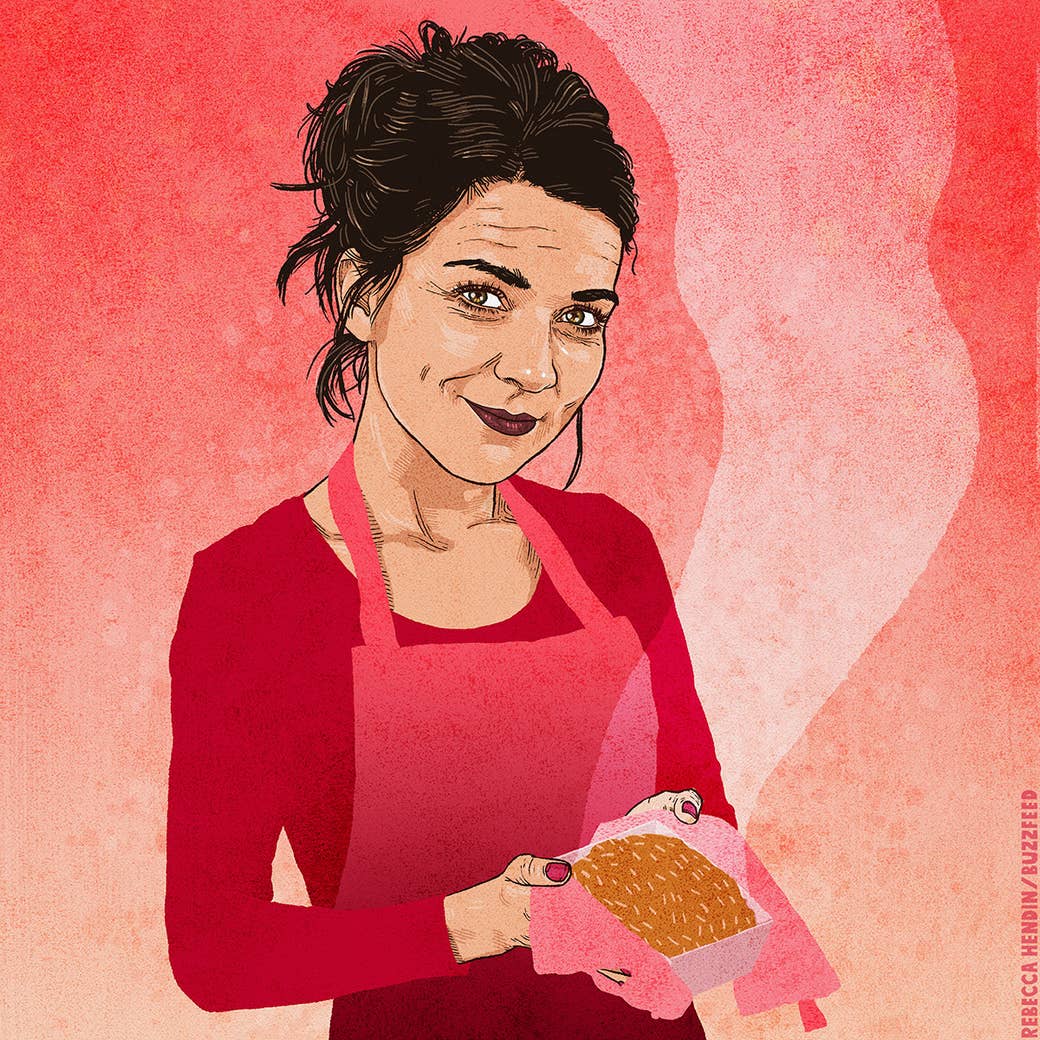 The saddest thing is that none of this was necessary. Bake Off never needed to change its presenters, though now it is forced to. It has been argued that the move to Channel 4 is an opportunity for the show to refresh itself before it gets tired. There's that "Heck, Mary Berry is in her eighties now, isn't she?" argument being bandied about. When Mary quit, Love Productions' creative director, Richard McKerrow, defended the big-money deal and said: "We want to reiterate to Bake Off fans that the show they love will remain wholly familiar, and that Channel 4 is a great place to make our show. Bake Off will be produced by the same team, in the same tent, with the same recipe."

It might be produced by the same team, it might be produced in the same tent and follow the same format, but many us were watching because of Mary, Paul, Mel, and Sue. It only works so well because of them. Love Productions and Channel 4 have been trying to convince people that everyone has been watching, and will watch in future, for the format, the nice bakers, the signature, technical, and showstopper challenges. But if anything, it's the four of them round the format, plus the excellent contestants, that made the show work in the first place. That's why it became a hit.
The only things we want in any episode are Mary, Paul, and Mel and Sue: Mel and Sue dropping a pun about the amount of time left when everyone is clearly stressed and nobody wants to laugh; Mary wanting booze; Paul talking bread technicalities for so long our eyes roll; Sue impersonating a peacock.
You just can't copy and paste new presenters in, no matter who they are. It took four to five series for Bake Off to get it into its stride on BBC Two. It's now at the point where it's so big it was parodied in the US on Saturday Night Live. I mean...SATURDAY NIGHT LIVE! You know your show is doing well when comedians on another continent are taking the piss.
And this move is all the more bitter because this is not just a somewhat popular show: It is the biggest cultural touchpoint in the UK right now, with the most viewers by a mile. Over twice as many as X Factor's paltry 6 million. A third as much again as Strictly's 10 million. Family-friendly Bake Off gets 13 million viewers a week on Wednesday evenings. A week! And that's not including people watching on iPlayer over the course of the month. Last night's finale got a peak of 14.8 million viewers, in an age where apparently most of us don't give a shit about linear TV because we're binge-watching Netflix or YouTube makeup tutorials. Bake Off this series has reached more live viewers in Britain than any live moment of the Olympics. Channel 4, even at its very best, may not get anywhere close to the viewing figures that Bake Off had on the BBC.
For its loyal and puzzled viewers, this move feels like Bake Off is being punished, not celebrated.
It's one of the finest programmes on television. We've seen it grow from a niche taste on BBC Two to the biggest show in the country. We've watched it all because of the equal natural talents of the presenters and the judges. It's adored abroad for being engaging, uplifting, and ever so British.
It's just a shame that the mess it currently finds itself in feels ever so British as well.