At the end of the first new episode of Kimmy Schmidt, Titus and his-ex wife Vonda do a special wedding dance on a station platform. It's quite something.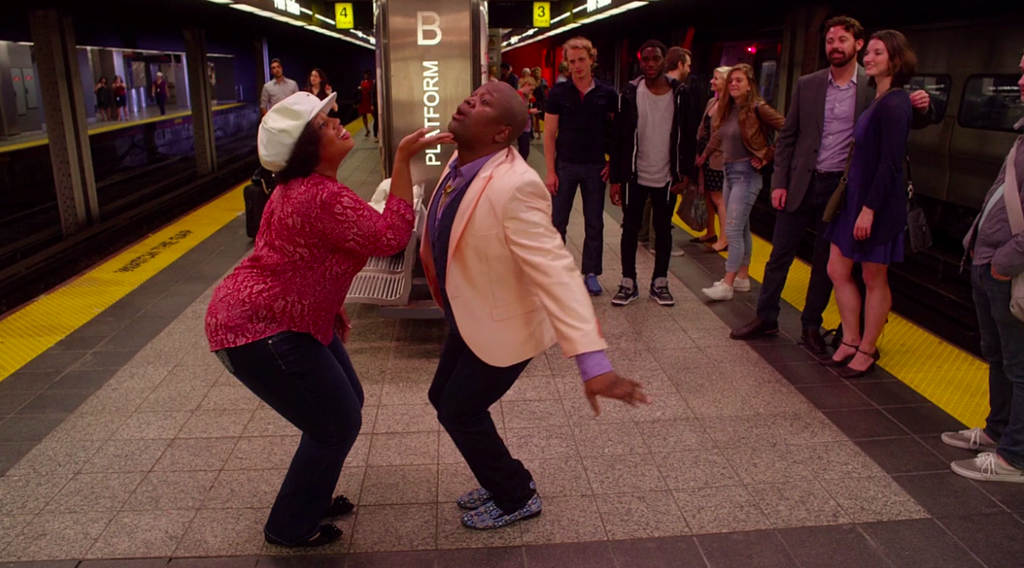 He said he used his knowledge of TV-making to make the dance look far better than he feels it was.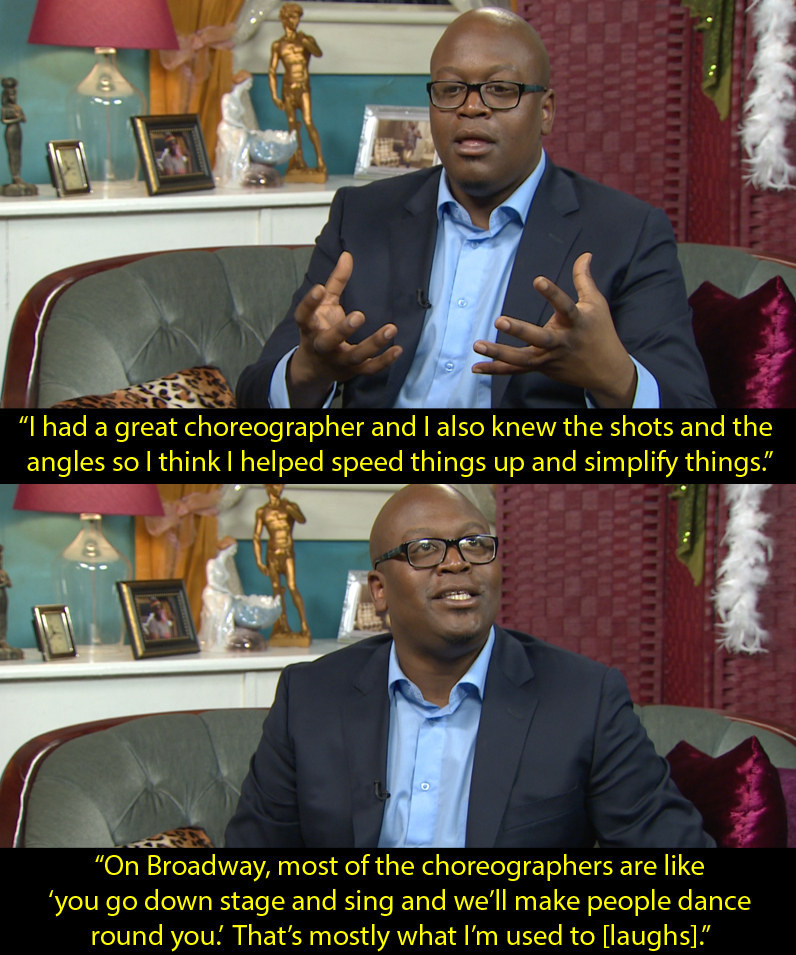 Tituss, don't berate yourself. You're an A+ dancer.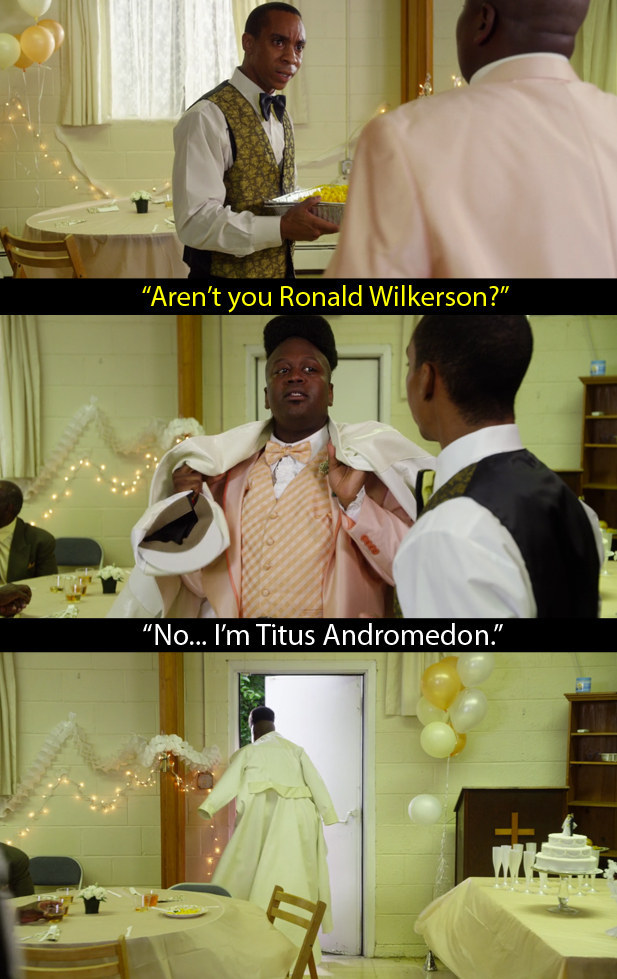 You can watch our Q&A here.