Think you have to resort to Netflix to get through this harsh bitter winter? You're totally, totally wrong.
It features celebs like Louis Spence and Dom from Gogglebox risking their lives to do winter sports.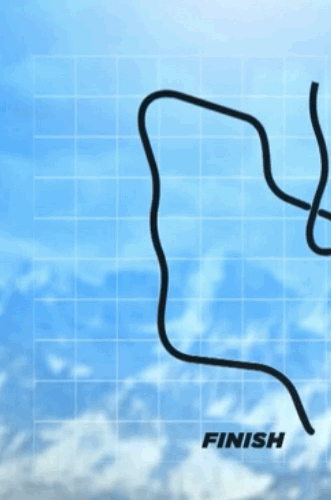 The celebs then go head-to-head, and the loser of each round has to go risk going down a ski jump.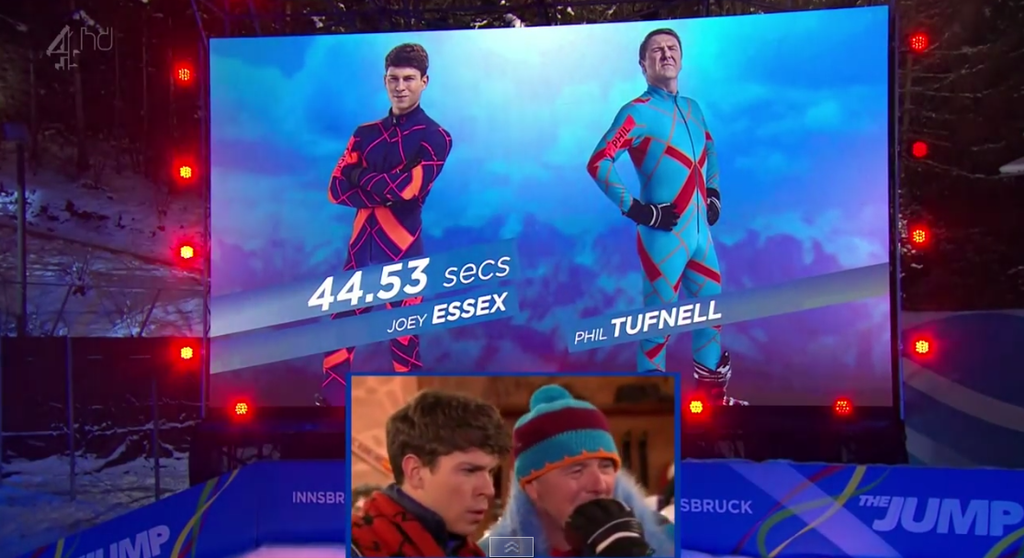 The ski jump has been much hyped. The ads plugging the show suggested that the jump would be INTENSE.
They keep showing us the ski jump they will face as well. Just look at how TERRIFYING the jump looks.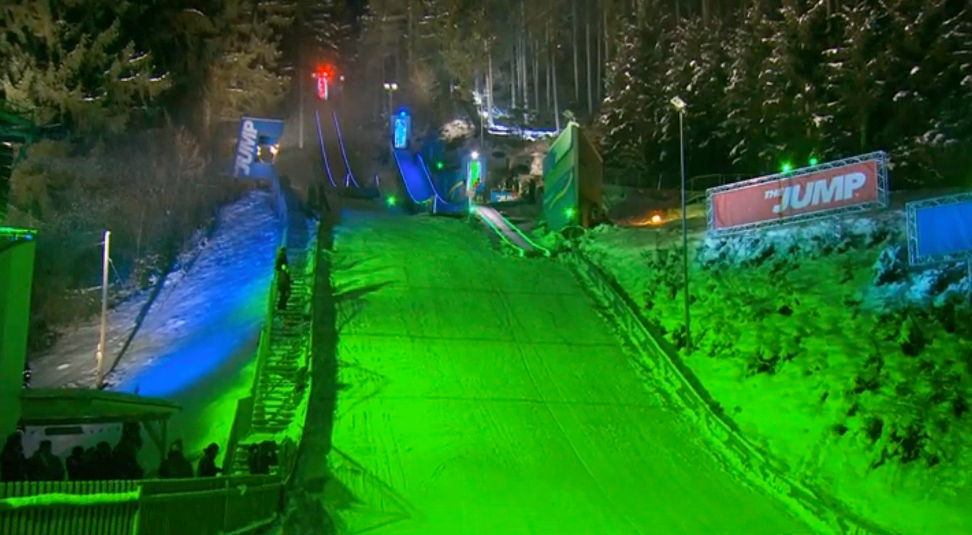 They rack up the tension even further as the celeb boards the jump by showing us their HEART RATE.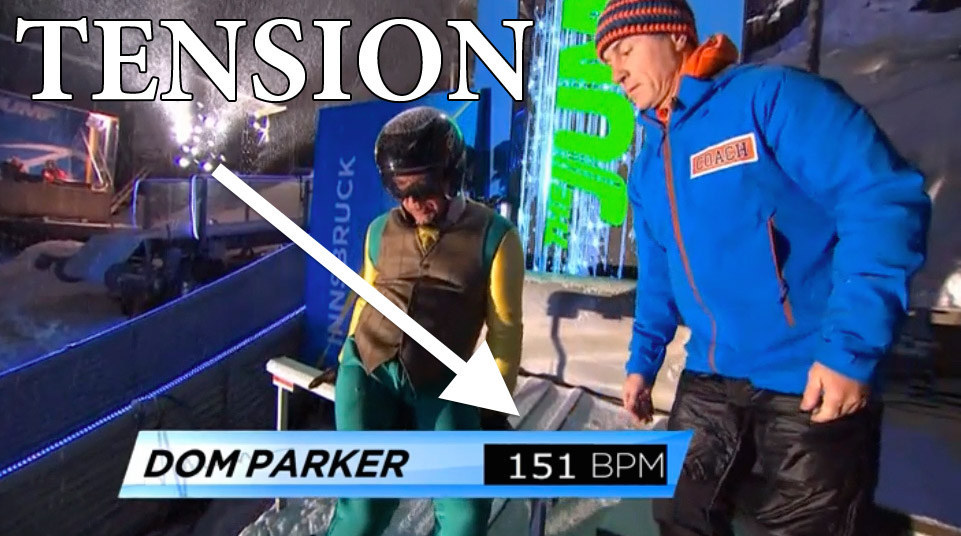 Here goes Dom from Gogglebox. GO GO GO GO.
GO GO OH WAIT NO. That was a bit disappointing.
And at least his wife Steph is pleased.
How about J.B. Gill? He used to be in JLS.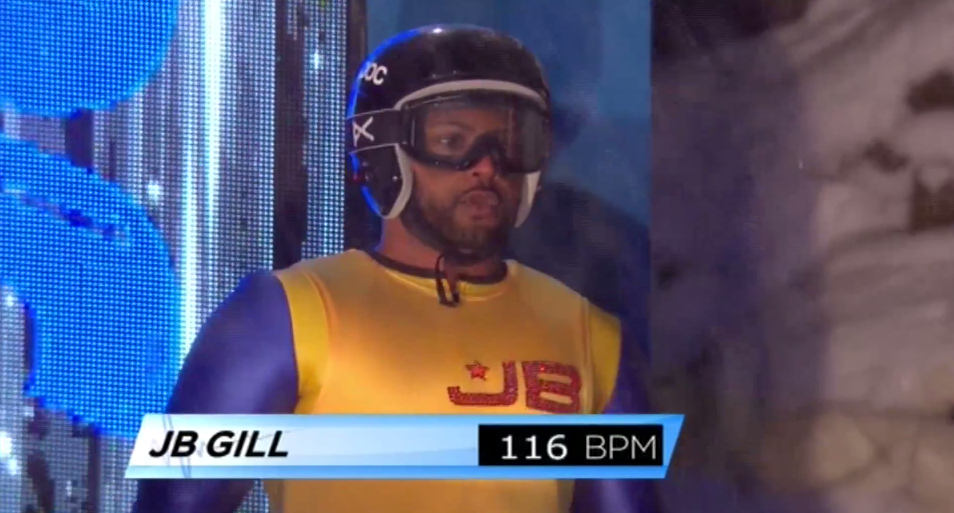 Here he goes. Hold on to your roast dinners.
Well.... errr... ermmmm....... yeah.......... I suppose.
Let's be honest, his jump was just a bit impressive.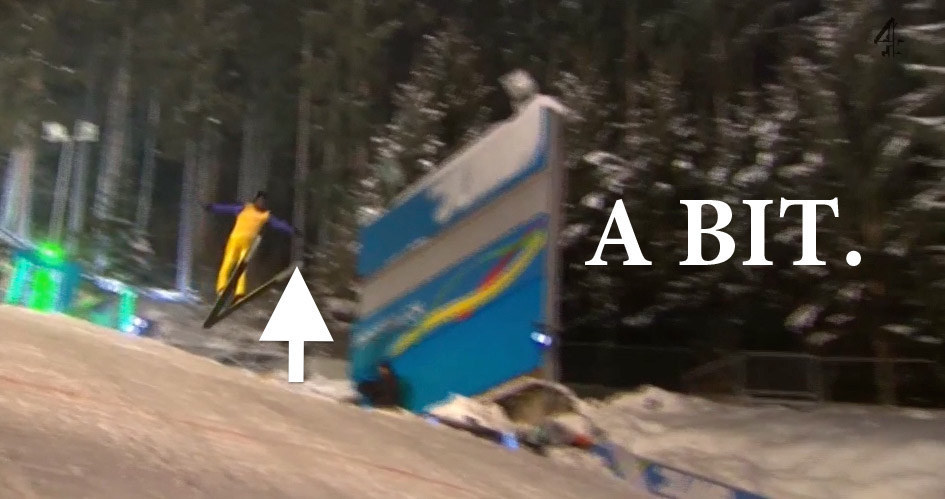 This has to be more impressive. Please. Oh look, our prayers have been answered. Welcome, Phil Tufnell.
THIS IS GOING TO BE GREAT. OH WAIT IT ISN'T.
How about Mike Tindall? THIS HAS TO BE GOOD.
Then Davina comes over and says this to Mike.