The Director Of "Birdman" Came Up With A Really Weird Condom Analogy At The Oscars
"Fear is the condom of life."
At the 87th Academy Awards, Birdman won four Oscars, including Best Picture.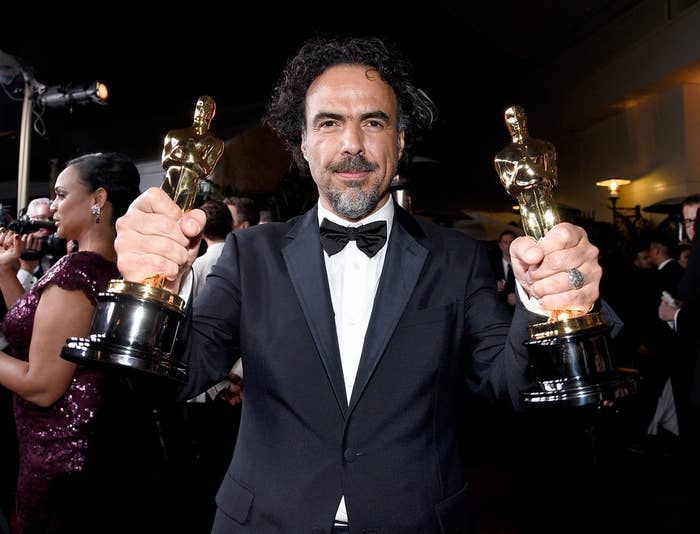 And in the press room afterwards, Birdman director Alejandro González Iñárritu was asked about how his ambitious ideas have resulted in these wins. He said:
"You know, actually, I think... It's a good question, because I haven't figured out why I did what I did in this film, why I took those chances. I think it's when you lose fear.
"I think fear is an incredible... Fear is the condom of life, you know. It doesn't allow you to enjoy things, so certainly when you fucking get the condom out, then you say, 'OK, probably get it or not, but at least that's what it's...'
"So I did it without and this is the result. It was real. It was making love for sure."