So the staff at Strictly Come Dancing received some rather interesting post today.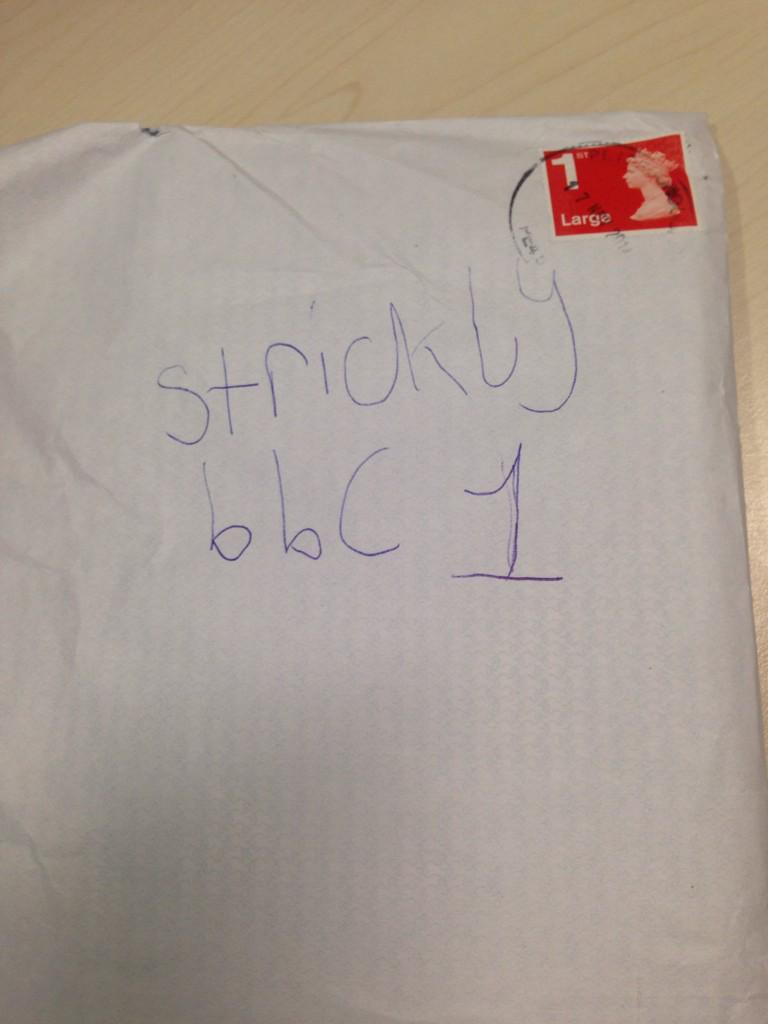 Here's the full envelope. It managed to get to the Strictly offices with just this printed on the front.
It's a letter from a young girl with a picture of the judges. Rather lovely, bless her. Clearly she addressed the envelope herself and good old Royal Mail came through…. Unsure what in earth they made of it.
Royal Mail (and the girl) certainly get a 10 for this.