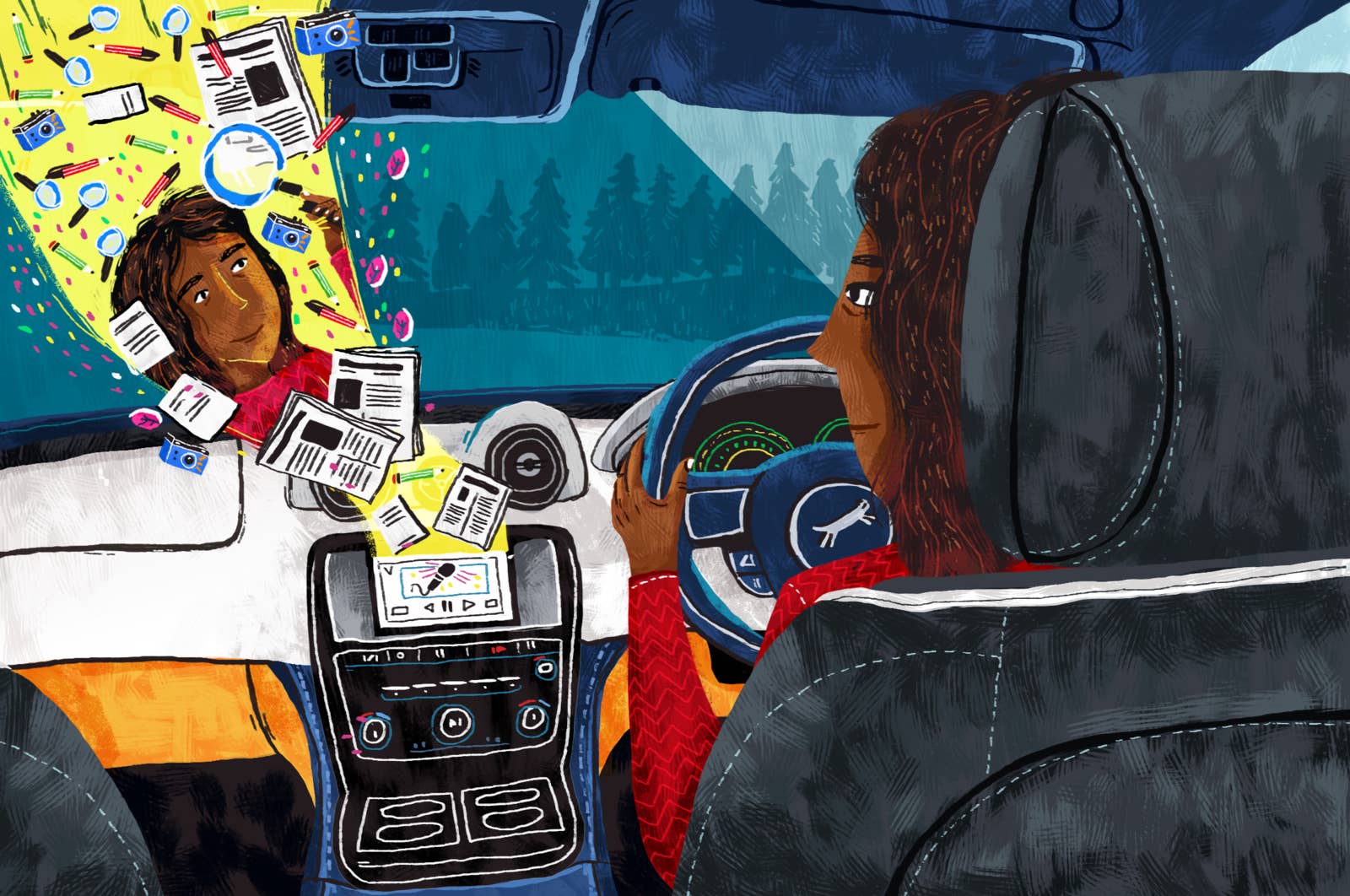 We asked the BuzzFeed Community and BuzzFeed staff to tell us about podcasts they have been getting into and really want to tell other people about in 2017. We received so many great responses. Here are just a few of the suggestions:
If you want to be informed...
1. Reveal – Good journalism takes time. Good journalism takes values. Good journalism is hard to come by, which is why Reveal, hosted by Al Letson and produced by some of the most talented journalists in the biz out of the Center for Investigative Reporting, should be listened to by anyone who wants to see journalists speak truth to power. Start with the ever-so-relevant episode on Trump's adviser Steve Bannon but don't forget to dig way into the archives because they've been out there, microphones and notebooks out, for 64 episodes so far. (Suggested by Kendall Taggart, BuzzFeed staff)
2. LGBTQ&A – Featuring a wide variety of guests from the LGBTQ community, this interview podcast is lively, engaging, and so engrossing. "The host, Jeffrey Masters, obviously puts a lot of time into researching each guest before they are on the show and asks more than your typical interviewer might," a reader tells us. "The listener then gets the pleasure of witnessing super real conversations, as one might expect there to be when discussing something as personal as identity and lived experiences." (Suggested by jillllll)
3. Making Oprah – This podcast works out how Oprah became not only the biggest daytime show of all time, but also a cultural phenomenon. You get sucked into listening not just because of stories about the changing media landscape and anecdotes about the show's most memorable episodes, but also because of the enthusiasm of the host, Jenn White. This podcast desperately needs to have more than six episodes and a couple of bonus extras. (Suggested by Scott Bryan, BuzzFeed staff)

4. Sawbones – Dr. Sydnee McElroy and her husband Justin McElroy discuss a different medical ailment every week, and share the various (and often ill-informed) ways in which humans have attempted to treat it in the past. Episodes range from disturbing to downright hilarious. Importantly, the facts are real and the show inspires curiosity in the best way. (Suggested by Marissa Snyder, email)

5. Crimetown – Providence Rhode Island may not be a big place, but in it's beautiful yawning vowels and whiplash political tales, it casts a long shadow. "This show is all about corruption and the mob in Providence and how it entered into the city's politics. It's enthralling," says Adam, a colleague of ours. Presented by Zac Stuart-Pontier and Marc Smerling, Crimetown is a show that makes binge-listening fun and politics thrilling, with Rhode Island characters you know you're only going to meet once in a lifetime (unless you live there). (Suggested by Adam Davis, BuzzFeed staff)
6. In the Dark – This investigative journalism podcast presented by Madeleine Baran looks into the abduction of 11-year-old Jacob Wetterling in Minnesota during the 1980s and examines why it took 27 years for someone to confess to the crime. A second season is on the way and Pamela, a reader, told us that it's "well worth listening if you're a fan of true crime." (Suggested by Pamela, Facebook)
7. Presidential – This Washington Post podcast, presented by Lillian Cunningham, documents every single United States president, from George Washington to Trump. Although the show finished its first season at the end of the 2016 election, it's still worth a listen. You learn the consequences of important presidential decisions and how they faced huge challenges and divisions. A colleague told us that the show is "good for those of us who slept through history class." (Suggested by Tina Susman, BuzzFeed Staff)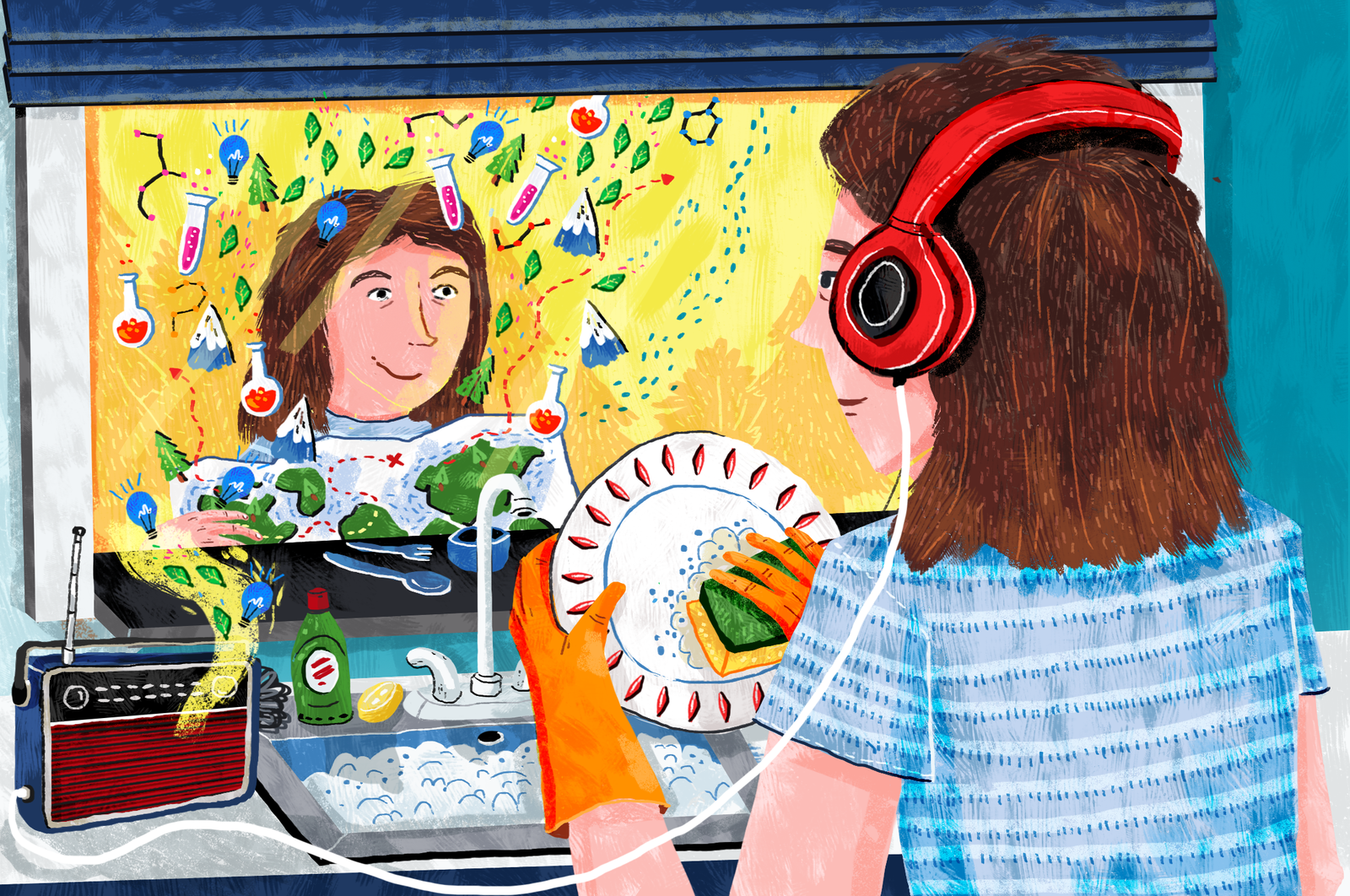 If you want a dose of culture...
8. Wittertainment – Simon Mayo and Mark Kermode's show is about film, but you don't even need to see the films being discussed that week or any week to enjoy listening to this. "This podcast is mainly two men bickering, ranting, and interrupting listener emails, with a celebrity interview thrown in," a reader tells us. "It doesn't take long to pick up all the in-jokes and become low-key addicted." A joy, with a new episode every Friday. (Suggested by kirstywyllie1)

9. Four Finger Discount – Dando and Mitch review every episode of The Simpsons, one episode per show. You'll be pleased to know that they've just made to the series' fourth season (aka the golden age). Listen for the nostalgic references to your favourite episodes, but stay for the sheer enthusiasm and fast-paced chat between the hosts. Oh and good luck to these guys when they get past Season 13. (Suggested by katieelephant).
10. West Wing Weekly – Joshua Malina and Hrishikesh Hirway's show goes well beyond the typical TV recap podcast. Not only do they interview actors who feature in notable episodes, they even chat to people who are experts in the topics the episodes explore. "The two of them together make you wish the episodes could be more than just 50 minutes long," a fan told us. (Suggested by Thexscha).
11. Métis in Space – Just because a film or a TV show is set in the future doesn't mean it's not setting up some hyper-westernized dynamic straight out of a Spaghetti Western. If you follow the hosts Molly Swain and Chelsea Vowel on their super-informed show, these tropes in sci-fi will reveal themselves over and over. Each episode, there are guests and jokes, as well as an unpacking of movies from Lilo and Stitch to Are You Afraid of the Dark? from a feminist Native perspective that just might change how you saw them before. (Suggested by Julia Furlan, BuzzFeed staff)

12. Homecoming – This is a great psychological thriller, and with only six episodes of 25 minute each, you can catch up on it in no time. It stars Amy Sedaris, David Cross, Catherine Keener, Oscar Isaac, and David Schwimmer, and we were told that "it has such compelling story and great acting." (Suggested by lkatenelson)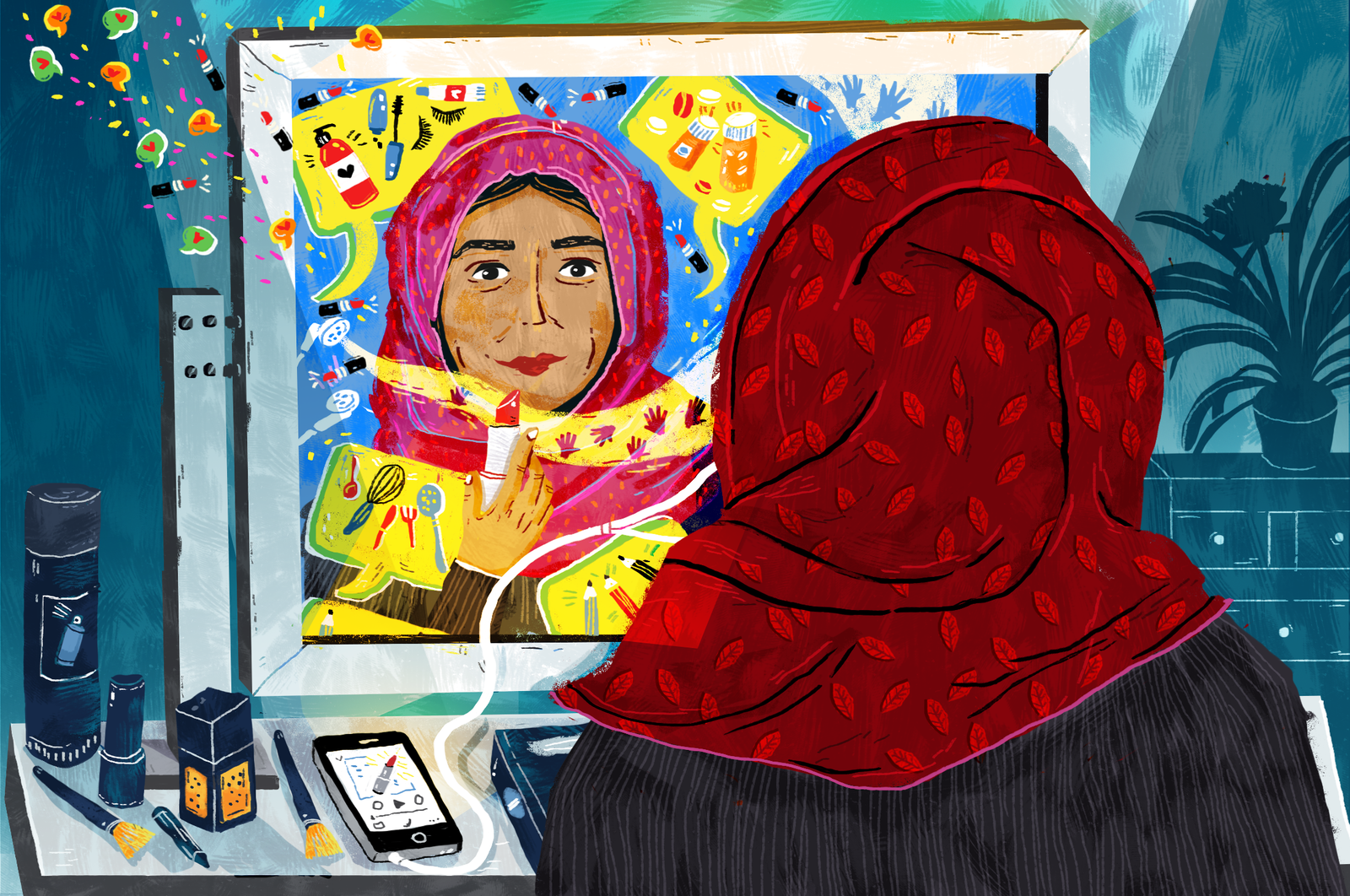 If you want to hear great advice...
13. Tiny Leaps, Big Changes – Gregg Clunis's podcasts are usually a few minutes a piece, with insightful advice on anxiety, stress, motivation, and procrastination. A reader said, "I've listened to a lot of 'personal development' podcasts, but most of them seemed to talk in platitudes and offer no real actionable advice. Tiny Leaps is the antithesis of that. Every episode has tiny steps you can take to make marginal improvements in your life, leading — dun dun dun — to big overall change." (Suggested by seanianjacobson)

14. The Honest Actors' Podcast – This isn't just for actors who want to want to know how to get a gig. "It's based on honest talk about the profession and often features stories of hard work, determination, and the daily struggles and questions we all have, particularly in our twenties and thirties," reader Kerri told us. Recent episodes have included interviews with Michaela Coel and Amanda Abbington. (Suggested by Kerri, email)

15. Successful Dropout Podcast – If you've ever considered quitting higher education because it just isn't for you, a reader recommends Kylon Gienger's podcast. We were told by Teliah that it "features incredible young individuals/entrepreneurs from all over the world that are killing it in their area of business and are doing so WITHOUT a college degree." The interviews are insightful and detailed. The advice is useful regardless of what you want. (Suggested by Teliahg)

16. The Hilarious World of Depression – John Moe interviews comedians about their mental health issues, as a way to break stigma about them. It's weirdly reassuring hearing from people who are at the top of their game talk openly about this, proving that experiencing a mental health condition isn't a sign of failure. Recent interviews include Andy Richter and Sam Grittner. (Suggested by saral47918101c)

17. Made of Human with Sofie Hagen – In each episode Hagen, a comedian, speaks to a well-known personality such as radio presenter Gemma Cairney and comic Susan Calman about how they stay human. A notable thing about this podcast is that Hagen is such a great listener and has a great skill in asking the right questions at the right time. Well worth a listen. (Suggested by Maria Ponce, email)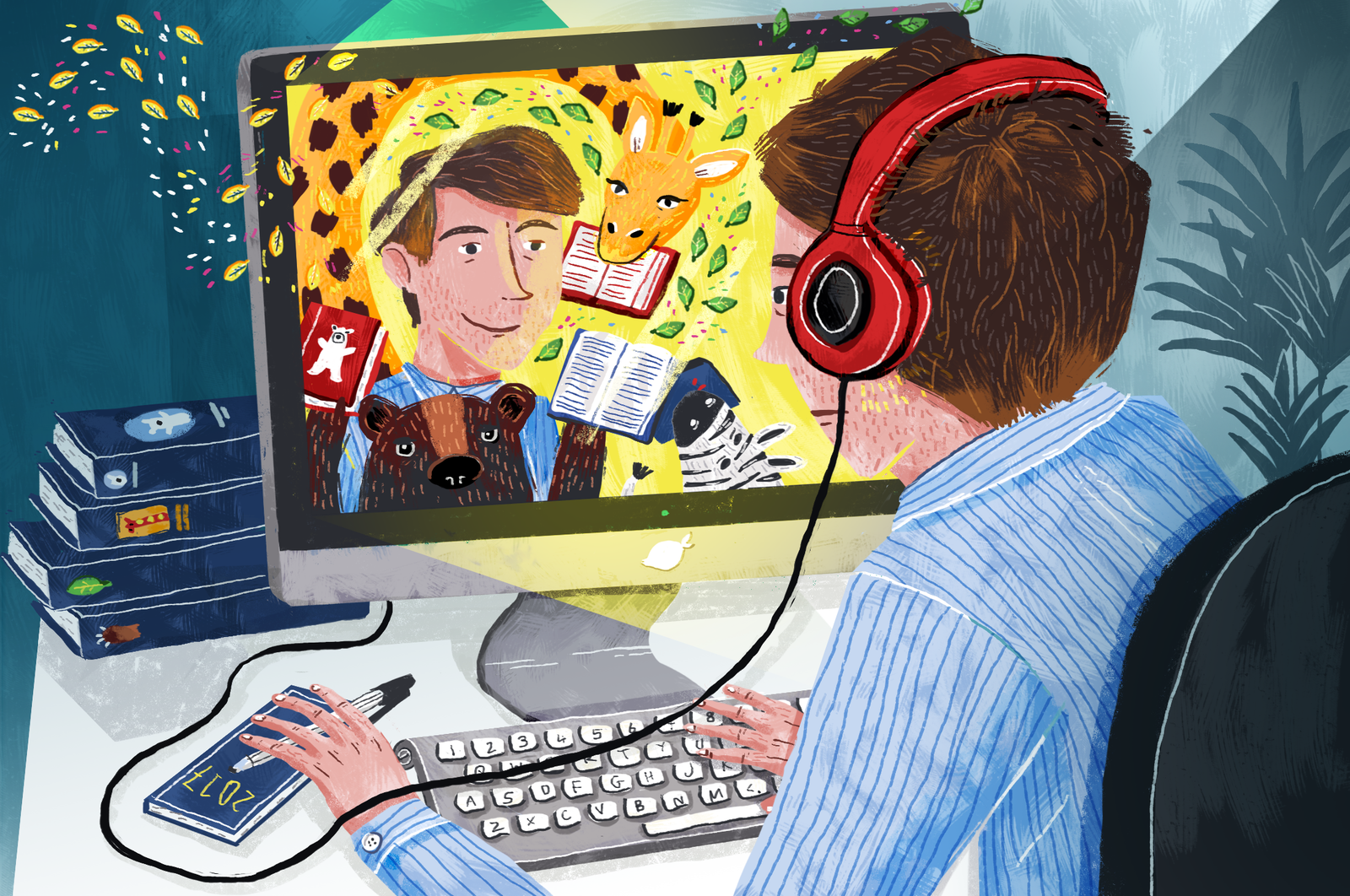 If you want discussion and drama...
18. Code Switch – This a great podcast about race and ethnicity. Gene Demby, Shereen Marisol Meraji, Kat Chow, Karen Grigsby Bates, and Adrian Florido break down many topics, from "How can I reconcile what my dad believes about race?" to "Will racism end when the old bigots die?" The show is current and easy to listen to, and will leave you in a better place than when it found you. (Suggested by BIVY)

19. Terrible, Thanks for Asking – This podcast, hosted by Nora McInerny Purmort, is all about people opening up about their feelings and a painful experience that they've had. It's an honest, engrossing, well-produced, and really meaningful show. Start with the most recent episode or at the very start. It's all good. (Suggested by Conz Preti, BuzzFeed staff)

20. Spirits: A Drunken Dive into Myths and Legends – This is a podcast all about myths and legends, with a bit of booze thrown in to make it easier to swallow. It's presented by Amanda McLoughlin and Julia Schifini, and we were told that "the hosts are really entertaining to listen to and the casual attitude makes it feel like you're at a really fun friend's house listening to cool stories." (Suggested by nikim45765c861)

21. #GoodMuslimBadMuslim – Two American Muslim women, Taz Ahmed and Zahra Noorbakhsh, talk about their identity and the media narratives that can get it oh-so wrong. They will make you laugh, inform you, and occasionally give you homework and advice that will make you do better as a listener and as a human. For an explanation of what the title of the show is all about, visit their website. (Suggested by Nahim Perwad, BuzzFeed staff)

22. Is This Transphobic? – This great podcast features transgender and nonbinary contributors discussing whether popular mainstream films such as The Danish Girl, Ace Ventura: Pet Detective, and the Rocky Horror Picture Show are transphobic. A tip is to fast-forward the introduction and head straight to the debate. It's great. (Suggested by ians4436e6696)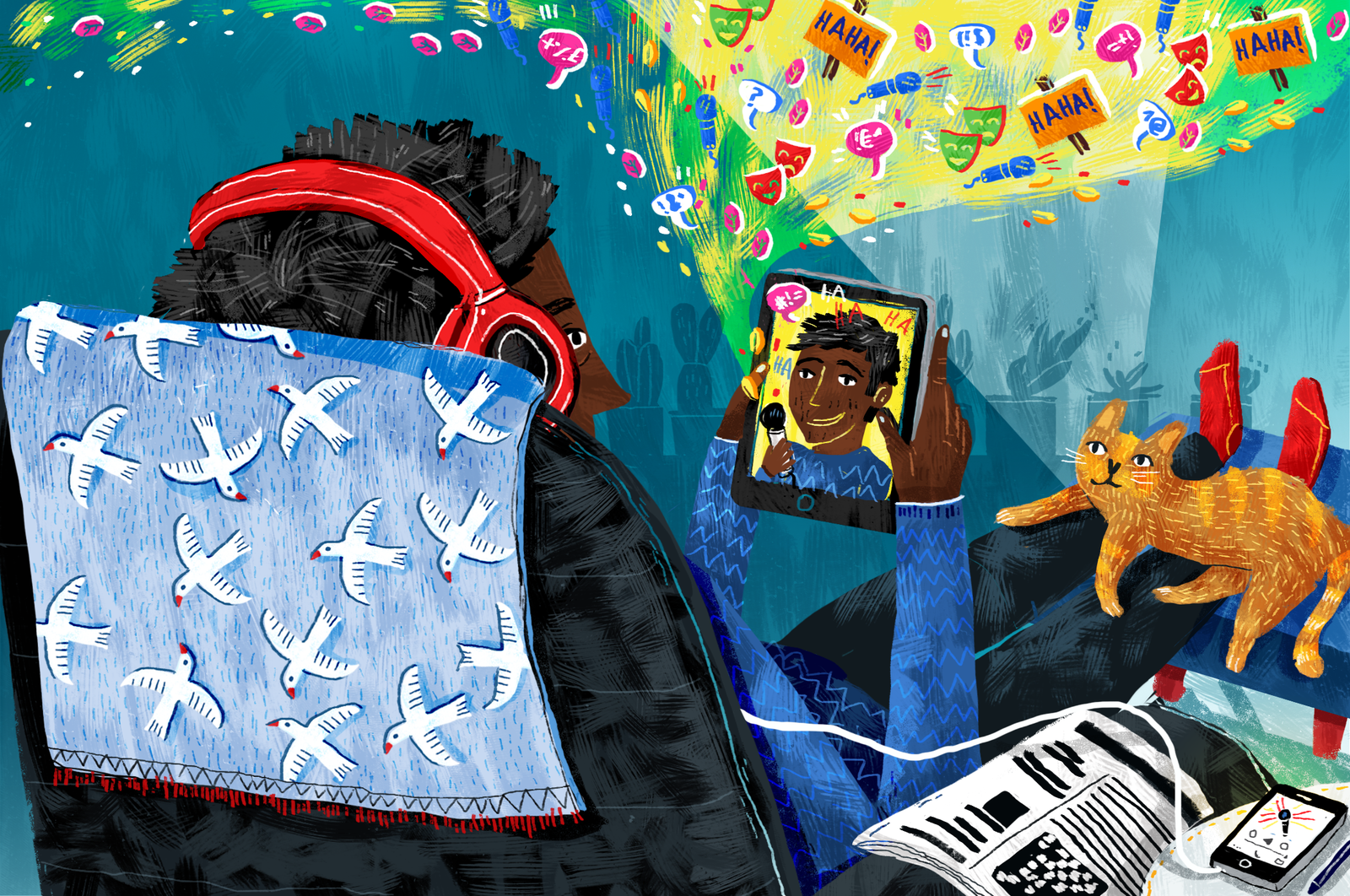 If you want to hear great chat...
23. The Adam Buxton Podcast – This show is strange, absurd, ridiculous, baffling, and utterly unpredictable. If you're a fan of Adam Buxton, you wouldn't expect anything else. Oh and there's an interview each episode, recent ones being Louis Theroux, Richard Ayoade, and Michael Palin. Oh, and SONGS. A colleague said: "It's fucking wonderful and surreal and hilarious and the interviews are great and Adam is great." (Suggested by Rebecca Hendin, BuzzFeed staff)

24. Bodega Boys – There's really nothing you can do to replicate the magic of chemistry, and that's why from the drop to the various riffs, Bodega Boys, aka Desus Nice and The Kid Mero, bring serious magic. They now have a show on Vice but they started as a podcast and that's where the universe they created really comes to life. And like, maybe you'll learn something, too? Bodega Boys is two guys riffing on news you can...well you probably can't "use" it per se, but it's a low-key great way to get yourself informed while also maybe getting a contact high in your earbuds. (Suggested by Terri, Facebook)

25. Beautiful Stories from Anonymous People – This is literally just a show consisting of a conversation between comedian Chris Gethard and an anonymous person on the phone who has a story to tell. And that story can be anything, from escaping from a cult to the thrill of ASMR. A reader told us: "Most episodes make you laugh, others will make you cry. But regardless of the discussion, you can be certain that your attention will be held." (Suggested by Jane, Facebook)
26. The Brain Candy Podcast – This breezy podcast presented by Sarah Rice and Susie Meister has got a lot of praise for their take on pop culture and science. A reader says: "These girls do an amazing job. You feel like you're hanging out with friends, and you walk away from every episode smarter. Who wouldn't love that!" (Suggested by megm4d303e99e)

27. 2 Dope Queens – This WNYC podcast by Jessica Williams and Phoebe Robinson is so accessible, honest, and personal. They are talented as hell. A colleague said: "They talk about everything from how gorgeous Jeff Goldblum is to everyday life events. They are hilarious." (Suggested by Chantal Follins, BuzzFeed staff)


Disagree with any of the picks or have any suggestions of your own? Let us know in the comments below!
CORRECTION
Métis in Space has had Two-Spirit guests, but the hosts themselves do not identify as such. A previous version of this post misstated that they did.