Don't Tell the Bride is a British show where a couple are given more than £10,000 to plan a wedding, but the groom makes all the decisions and the bride has no idea until the day what it will look like.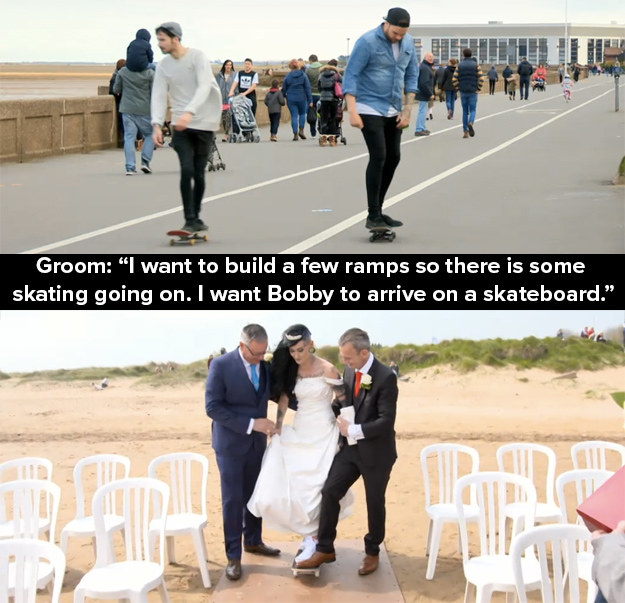 1.
This guy who decided to hold the wedding at a pig farm, followed by a Guinness World Record attempt for the largest parade of pigs, which then failed.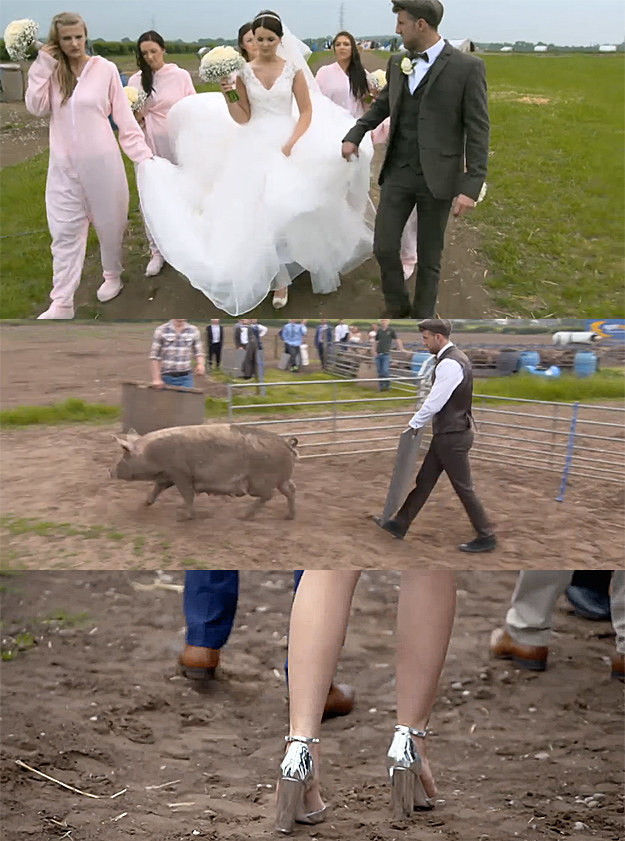 2.
This guy who decided to do the wedding underwater at the nearest leisure centre, which resulted in the bridal party watching everything from above the surface.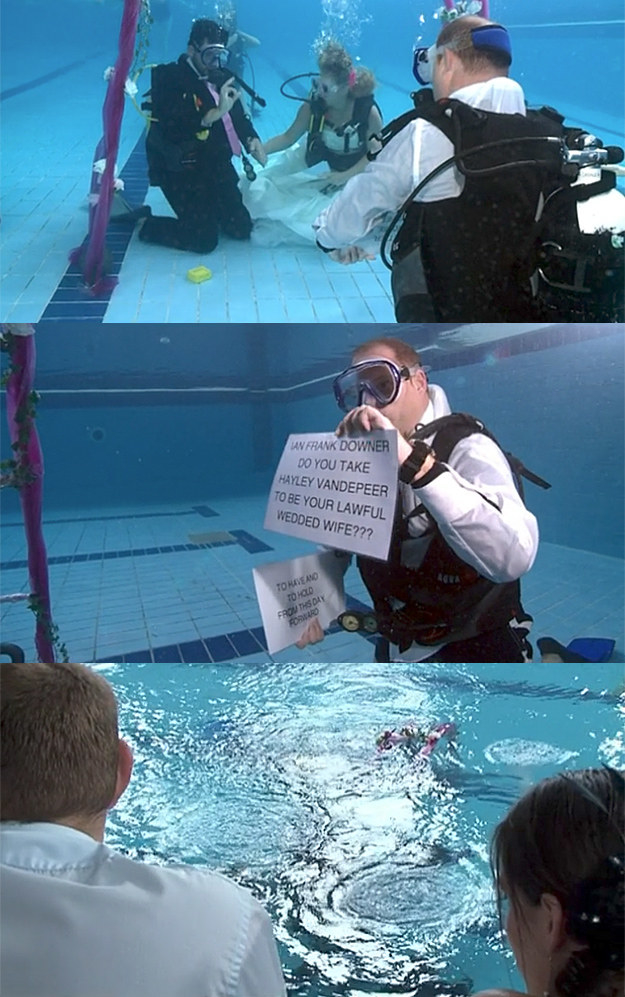 3.
This guy who thought up a Men in Black wedding, in a military base, with an alien conducting the ceremony.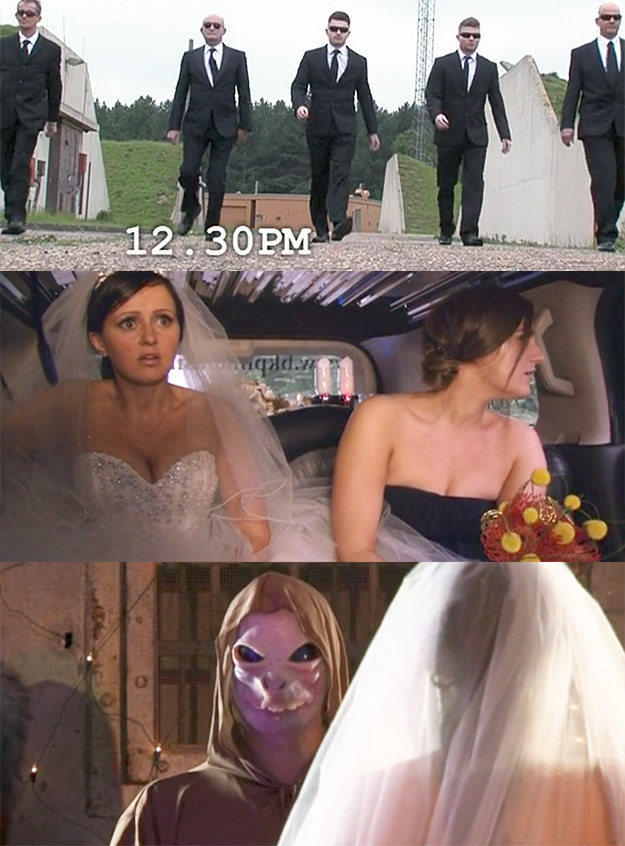 4.
An '80s soap-style, Kylie-and-Jason-themed wedding, which involved the groom wearing a mullet and the venue being covered in fake snakes.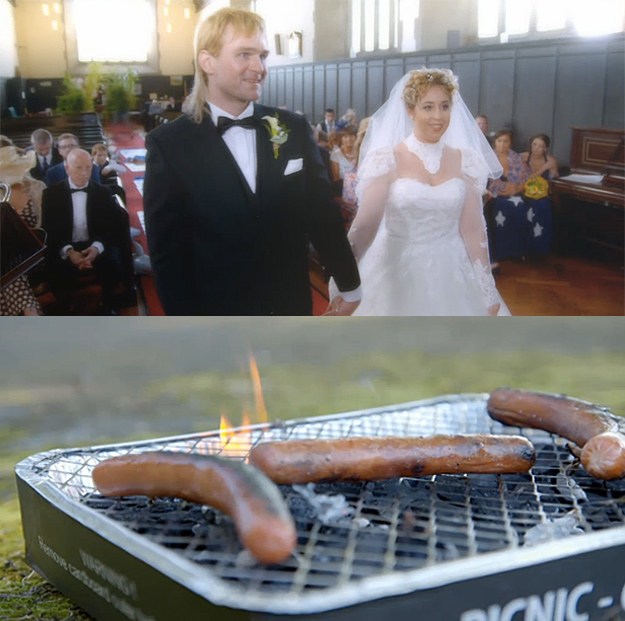 5.
This guy who made his fiancée do an assault course to reach the top of the aisle.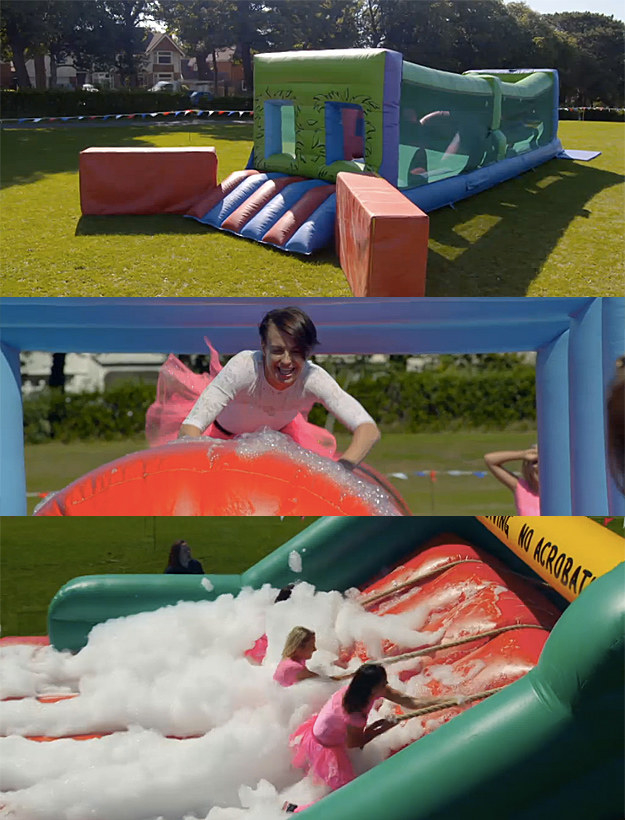 6.
When this guy decided that the bride should skydive into the wedding, even though she doesn't like heights.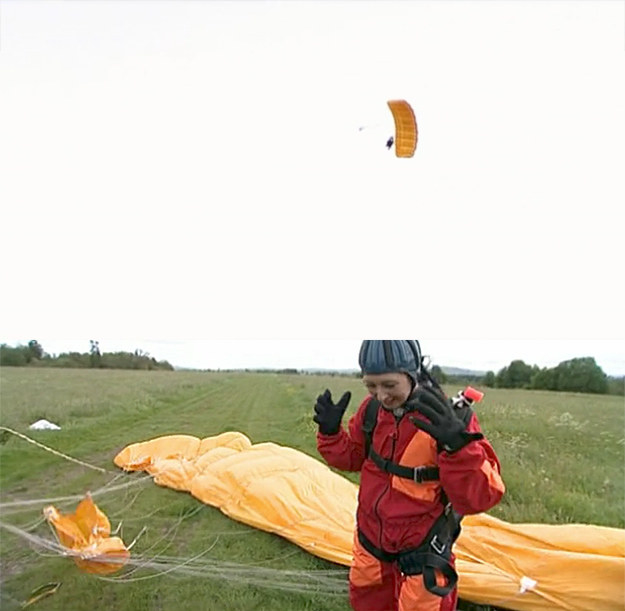 7.
This guy who decided to do a horror-themed wedding, featuring the wife being scared as she walked down the aisle and a Grim Reaper giving the service.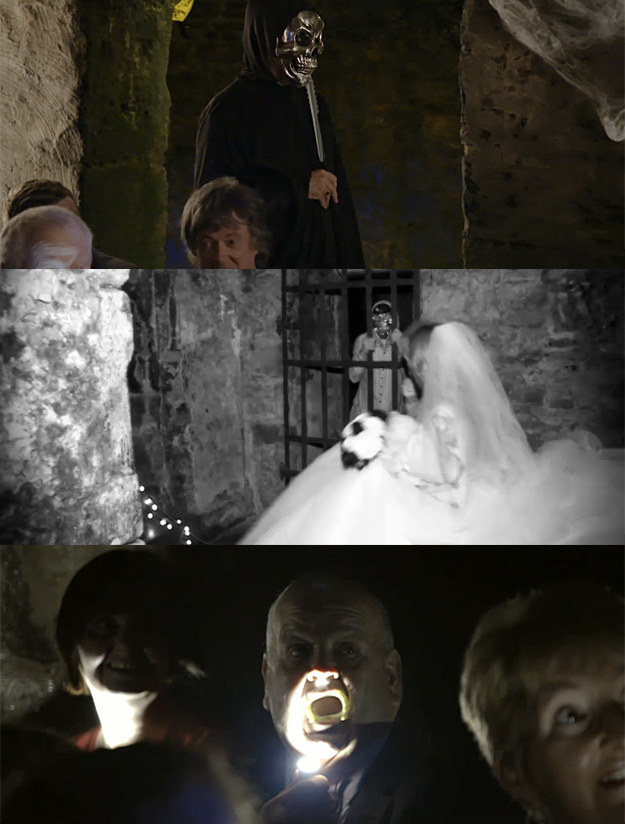 8.
This guy who decided that his bride should be on a rollercoaster in her wedding dress, because he fell in love with her on their first date at a theme park.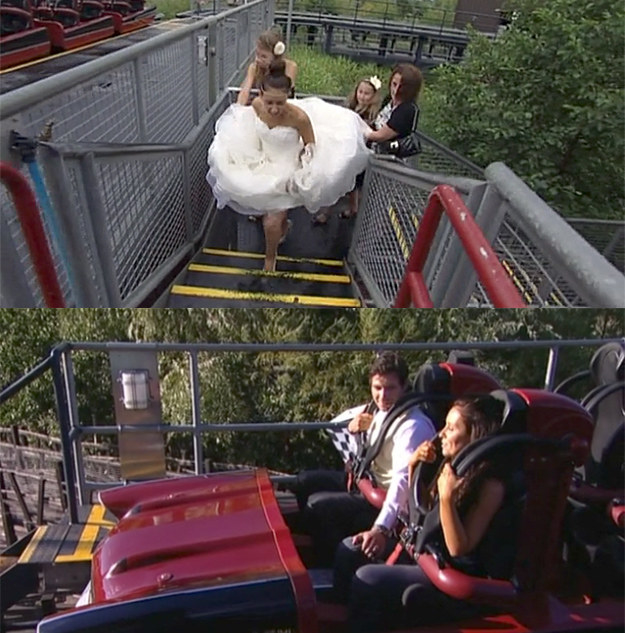 9.
The guy who decided to hold the wedding in a cave and give it a superhero theme, not knowing until the day that the mother of the bride has claustrophobia.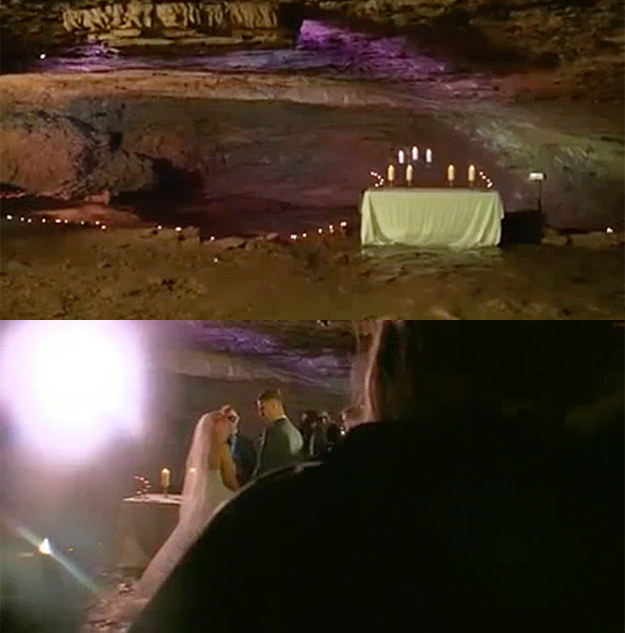 10.
A zombie-wedding where the groom pretended to shoot them all, then rescued the bride from a van.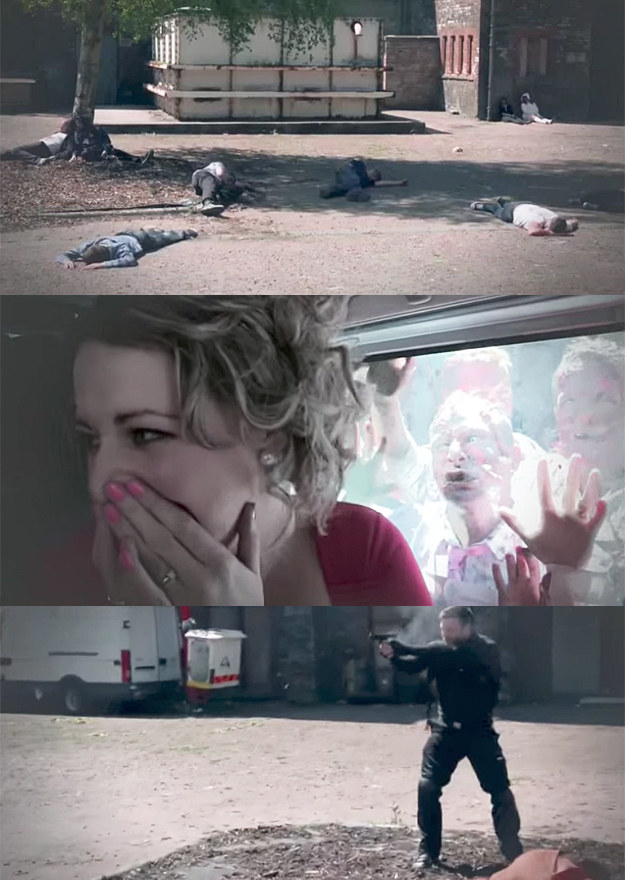 11.
This guy who chartered a plane to fly the whole bridal party in a big circle above Bristol to be married in the air, with everyone thinking the plane it was heading somewhere else.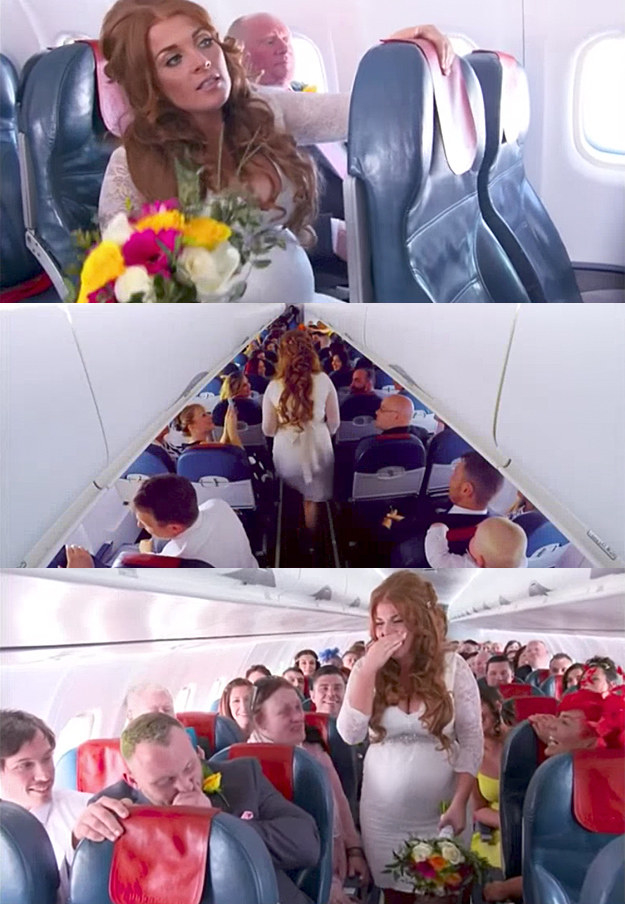 12.
The guy who decided to get married in a boxing ring, with the bridesmaids dressed as cheerleaders, in front of a crowd who had turned up thinking it was going to be a fight.
13.
And finally, the infamous Don't Tell the Bride wedding where the groom decided to have it in Las Vegas if the roulette ball landed on black (it did), then could only afford to bring six guests and told the bride by DVD that she couldn't invite half the family...
The bride then threatened to leave him but arrived in Las Vegas and, after a lot of arguing and pain, they decided to get married.