First, we learn that Dory has been separated from her parents from a very young age because of her short-term memory.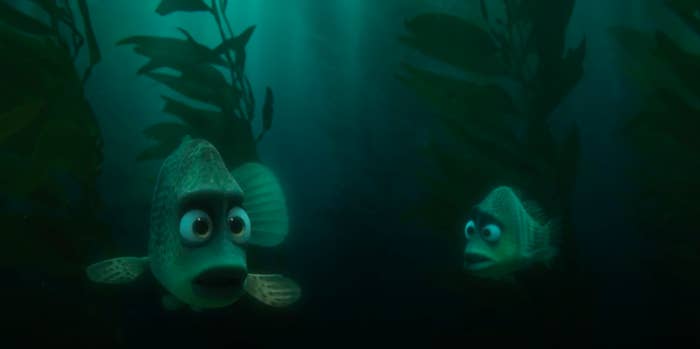 Most of her childhood seems to have involved trying to find her parents, which is pretty devastating.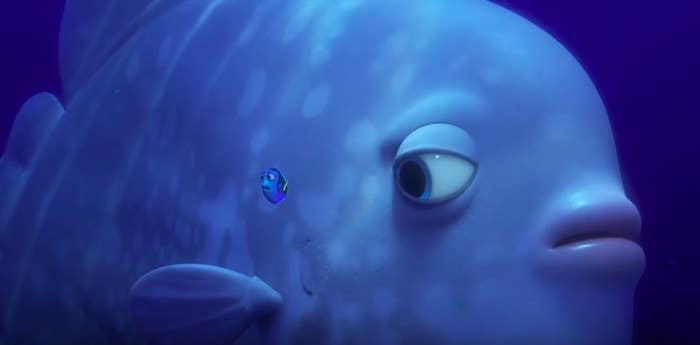 In the first trailer we saw Dory being separated from Nemo and Marlin after an episode of sleep-swimming. This trailer suggests they get reunited before she gets taken away again.
There also seems to be an environmental/theme park theme going on, especially in regard to this.
And importantly, we see Dory understanding other people's problems and supporting them.
And then there's this. Oh god.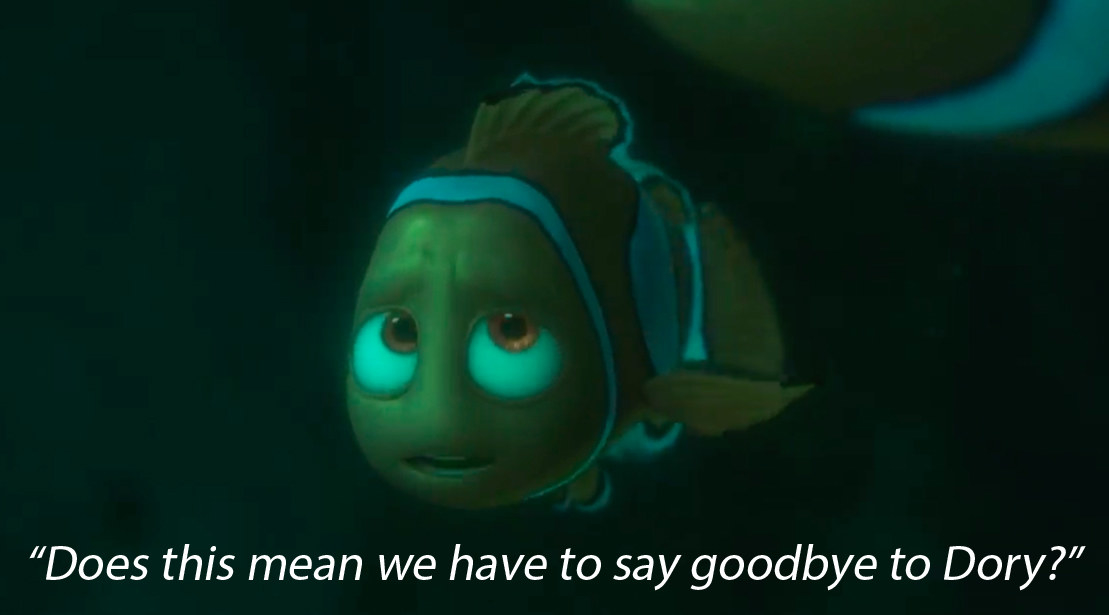 This film might just destroy us.
Good old Pixar.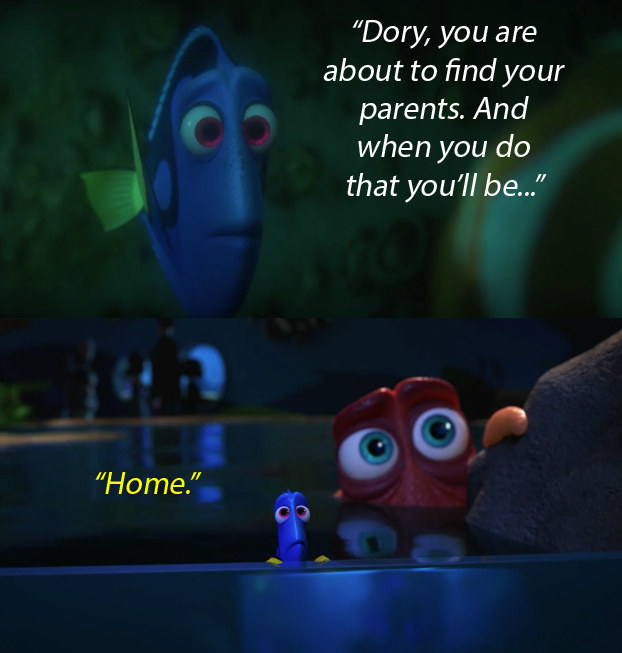 Finding Dory is due to be released in US cinemas on 17 June 2016. It will be released in the UK on 29 July 2016.