As you know, The One Show consists of a celebrity sitting on a sofa, hoping to plug a book or show or something, but being asked a lot of questions as well to segue the interview into a random feature: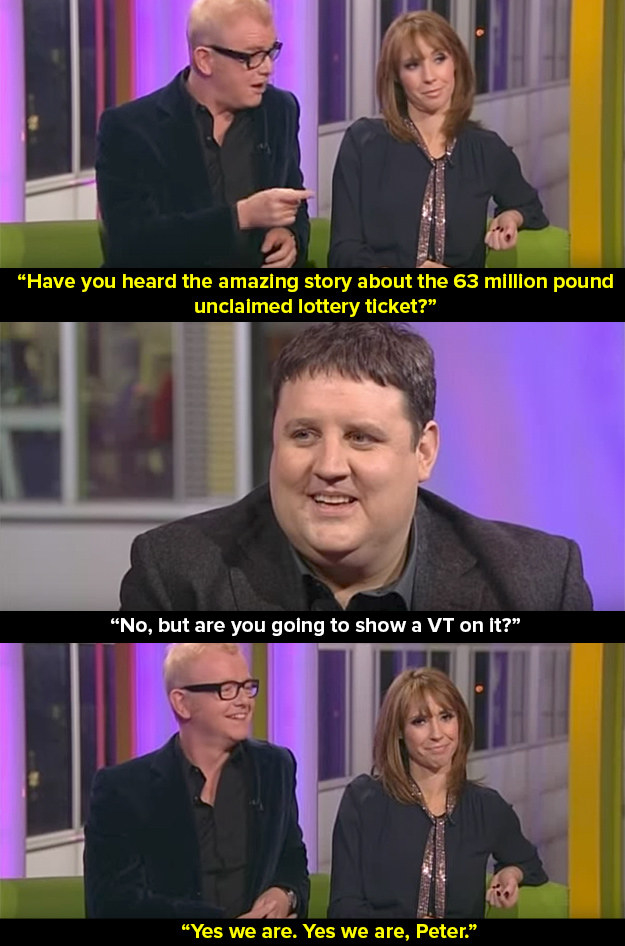 And if the celebrity is not being interviewed, they are made to sit there whilst an expert is being interviewed.
It can lead to some really weird interviews and exchanges. Here are some of my favourite ones:
1.
When Michael Sheen apparently inspired an item on bus routes after the interview had ended.
2.
When Debbie Harry (aka. Blondie) was asked her opinions on chickens after a feature about chickens.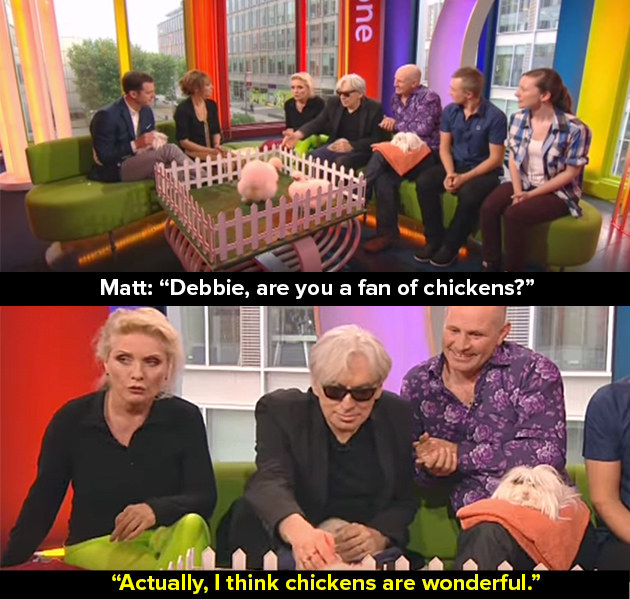 3.
When the comedian Joe Lycett was asked for his reaction for the cost of electricity going up.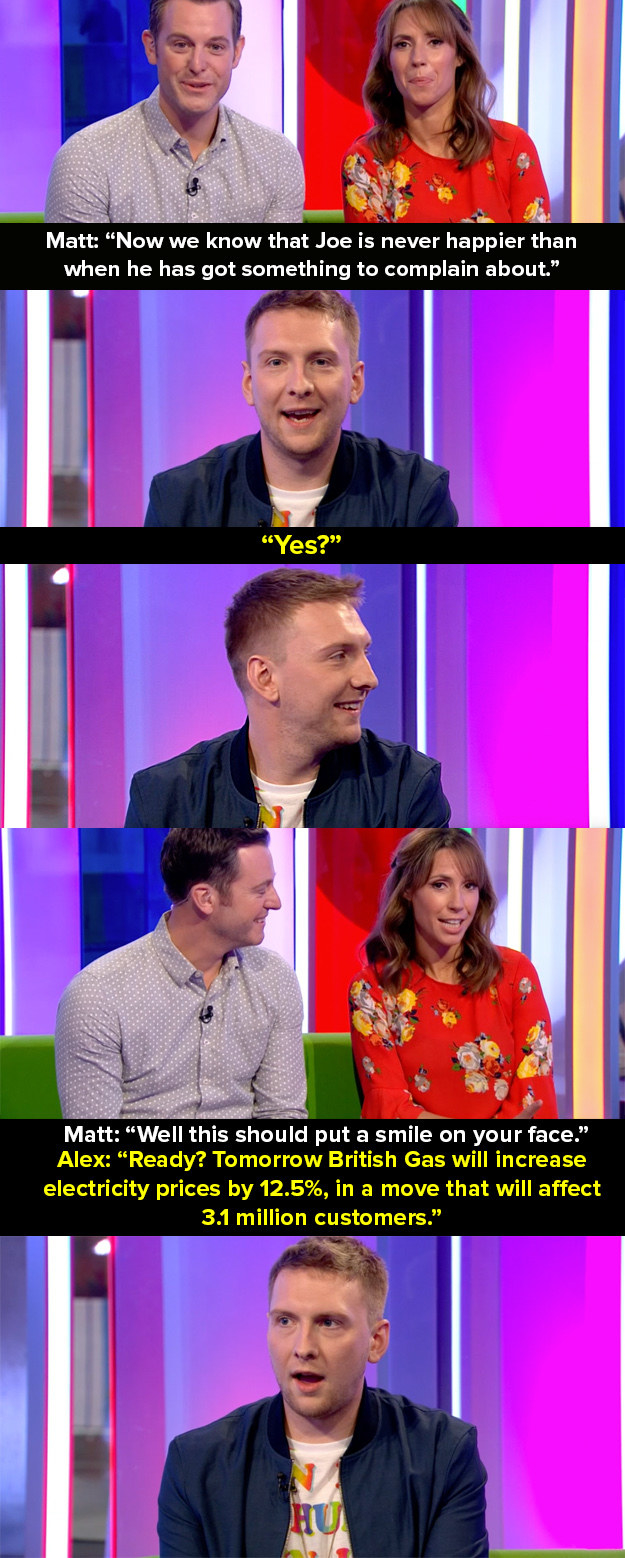 4.
When Cheryl talked about bacon sandwiches after a feature on what gets people out of bed.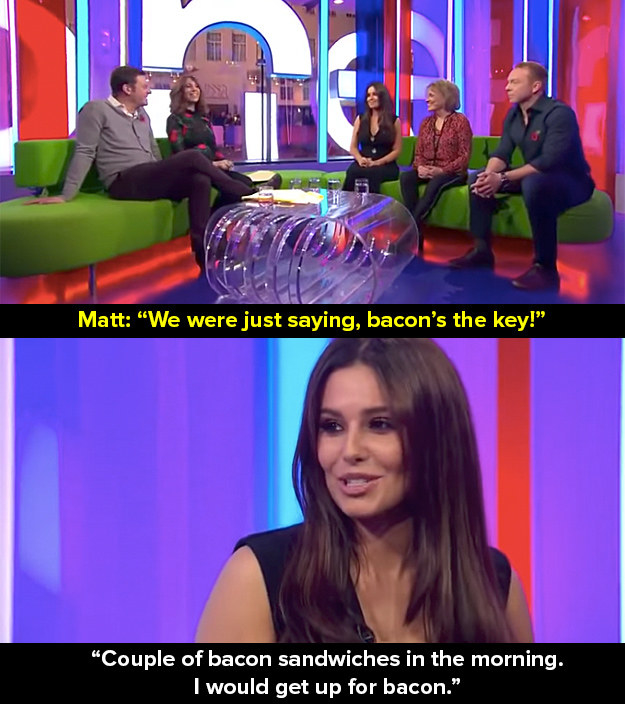 5.
When Stanley Tucci advised that it was inappropriate to go and have a wee at any point during a film after a feature on an app that tells you when to wee.
6.
When a feature on the metamorphosis of dragonflies just ended and they needed to then interview Jason Bateman.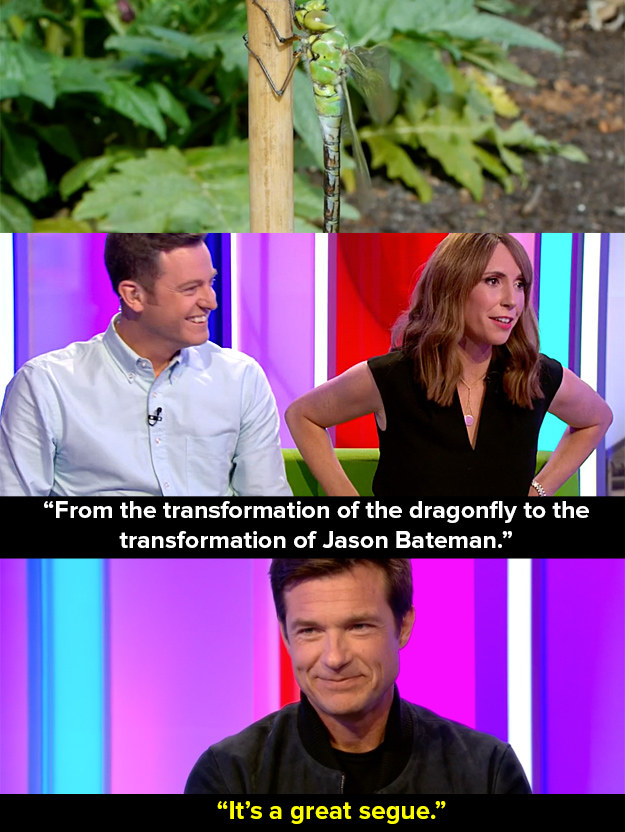 7.
When Dame Judi Dench said she would never consider putting her feet on train seats after an item on the very subject was shown to viewers.
8.
When Owen Wilson was a guest on The One Show and they had to immediately introduce a feature on oil rigs.

9.
When Judy Murray said that the best invention was her hair straighteners after a feature on the best British inventions.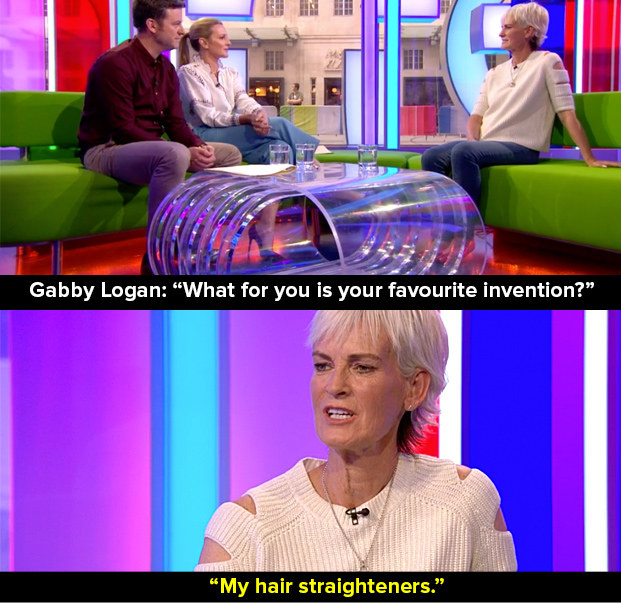 10.
When Doctor Who assistant Pearl Mackie said that The Tardis was fuelled by space engine oil after a feature on air pollution in Southampton.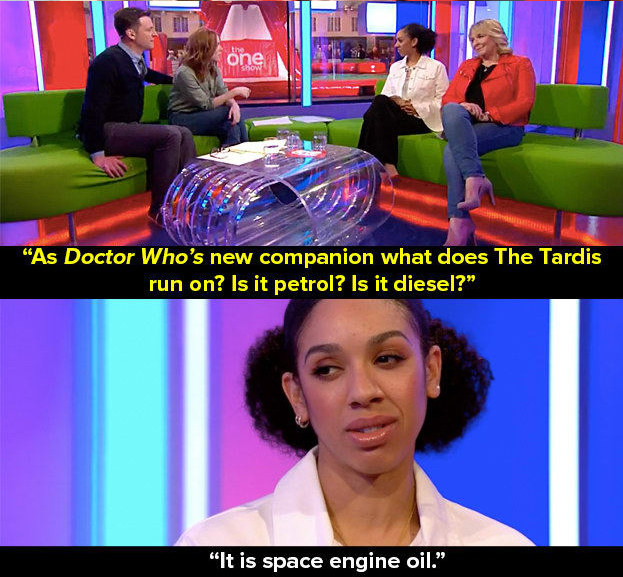 11.
When Theresa May was being exclusively interviewed with her husband and they had to then talk about Eurovision.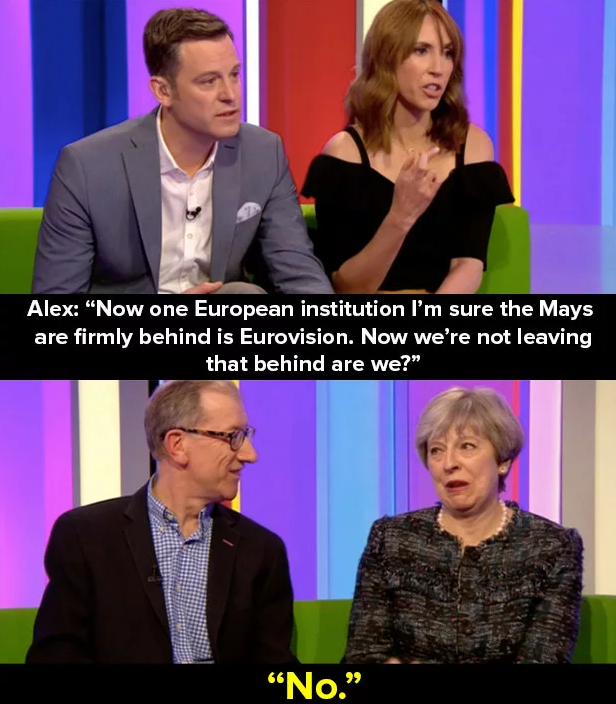 12.
When Geri Horner talked about financial advice after a feature on a woman who was conned out of her savings.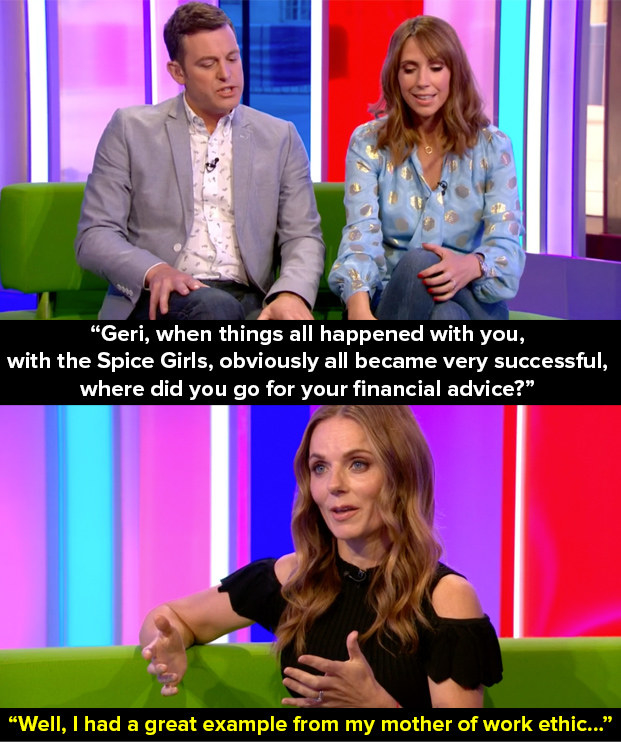 13.
When Masterchef's John Torode was a guest and there was just a feature about bees playing football.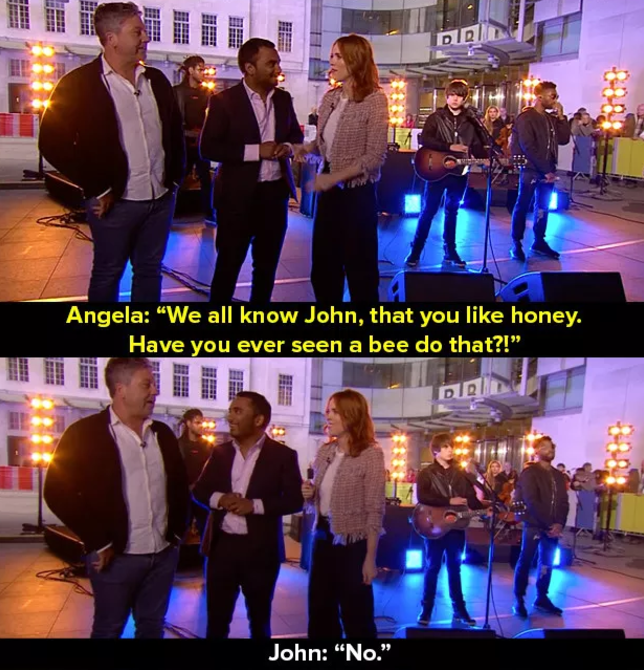 14.
When a feature on the history of beachwear inspired the hosts to ask Martin Clunes whether he wear budgies.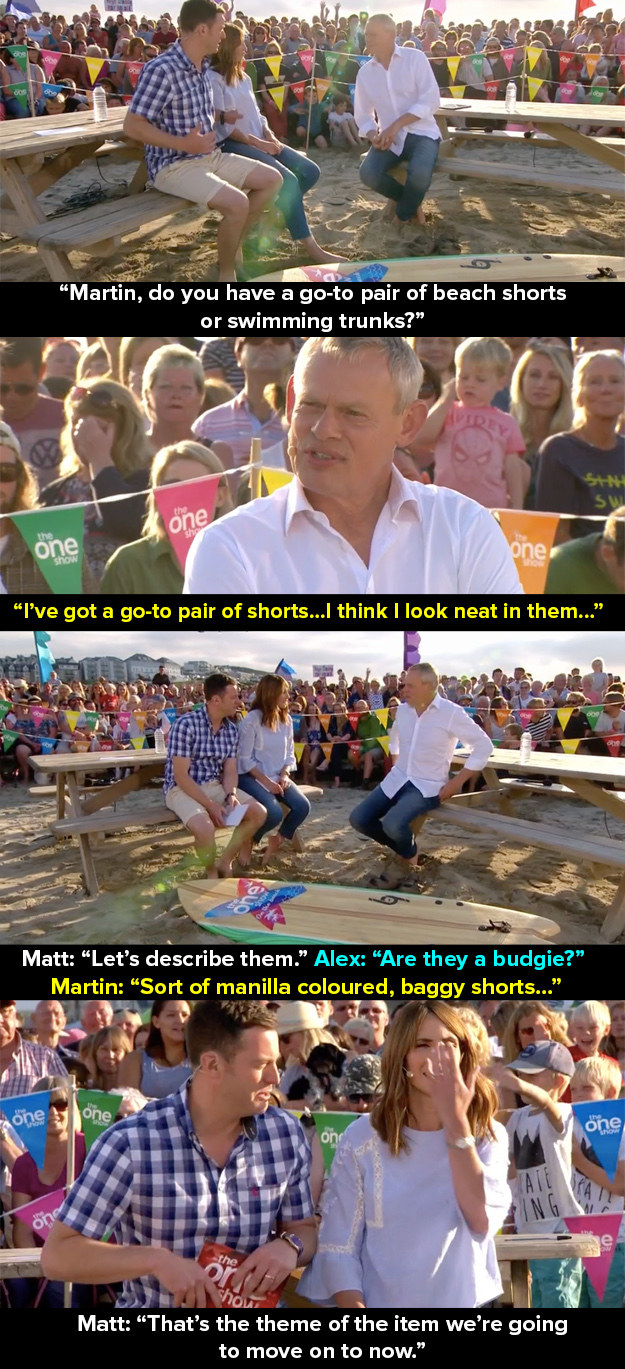 15.
When they interviewed Christopher Eccleston about grunting and he seemed well thrilled.
16.
And finally, when Jeremy Corbyn was given a quiz about decorative manhole covers.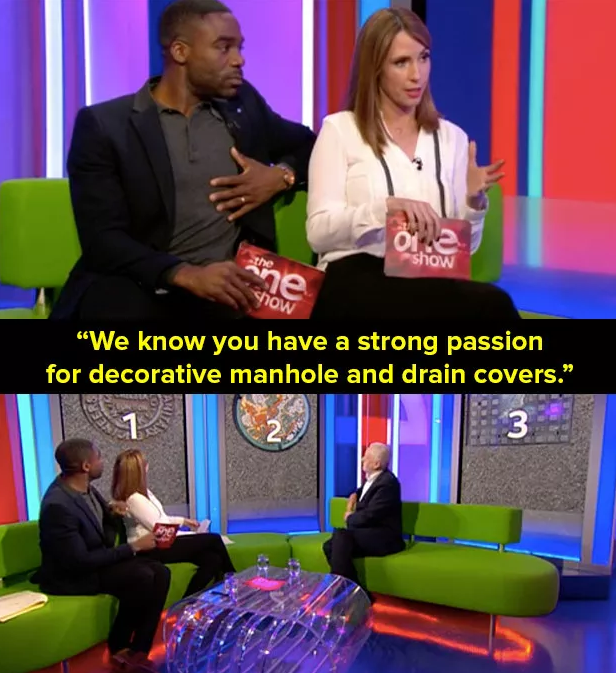 17.
And when Mel Brooks summed everything up.
The One Show. Never not weird.