Adele appeared on James Corden's Carpool Karaoke on The Late Late Show last night and like every skit that Adele has done so far, it does not disappoint.
For example, we learn that Adele played THE DRUMS in the background of her own global smash "Hello".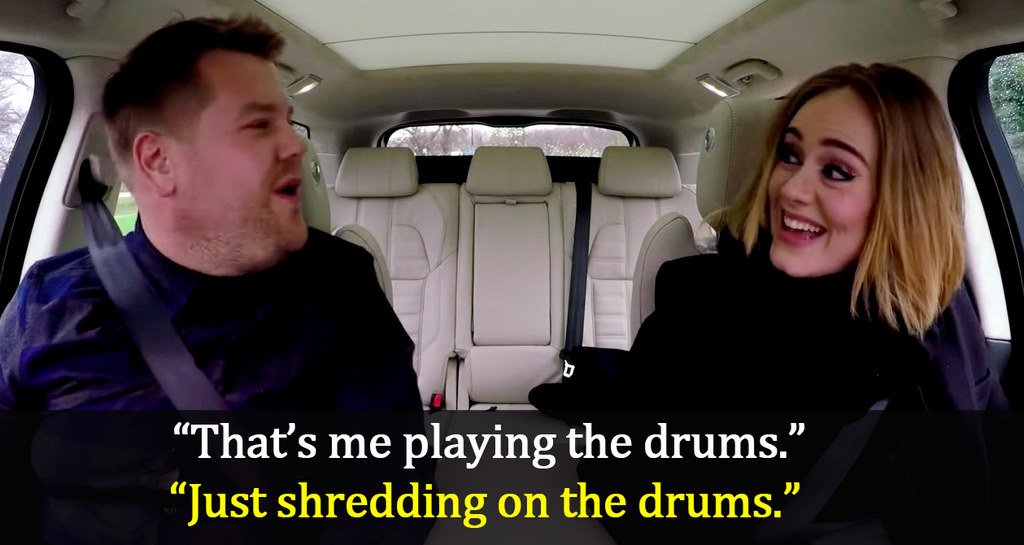 She also pulled this face when she decided to down a mug of tea because it was spilling everywhere.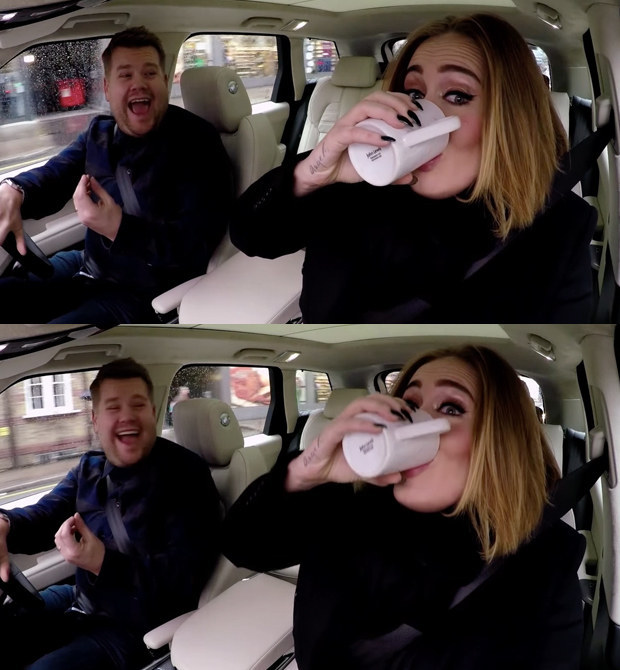 She gave this good reason for drinking a lot recently.
Then we saw her nailing Nicki Minaj's "Monster". She was so good even Nicki Minaj approved of it.
Not only on Instagram but also on Twitter.
I mean, why wouldn't you approve of this cover?
You. Freaking. Nailed. It. Guys.