1.
When he threatened everyone with Mr Spoon.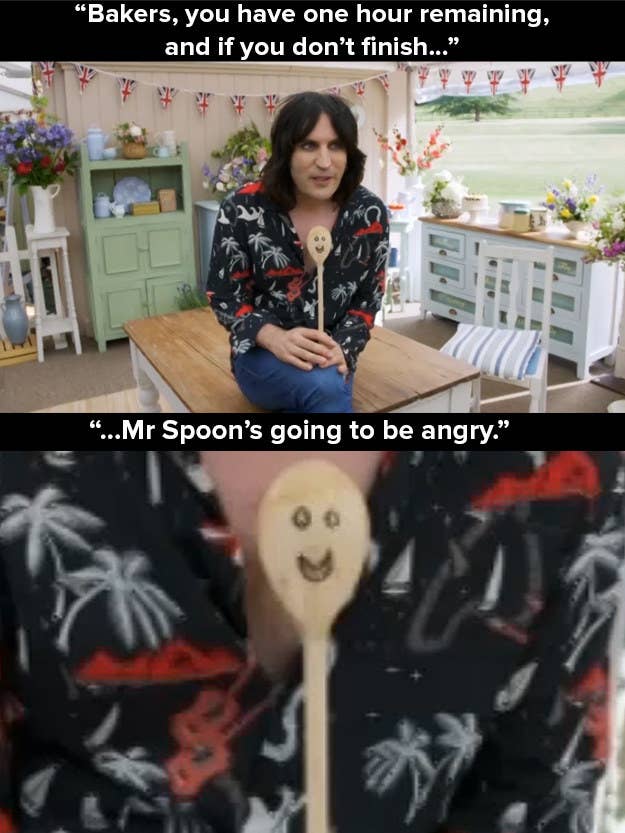 2.
When he offered a rather perculiar alternative to the famous Hollywood handshake.
3.
When he made this promise to Yan when she said that the bottom of her mini-roll needed to be exposed.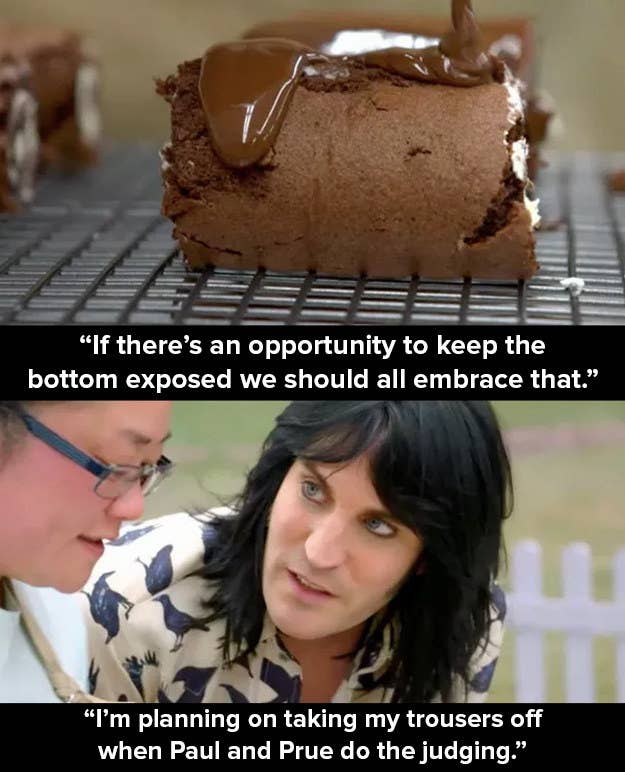 4.
When Noel and Sandi invented the greatest pun of all.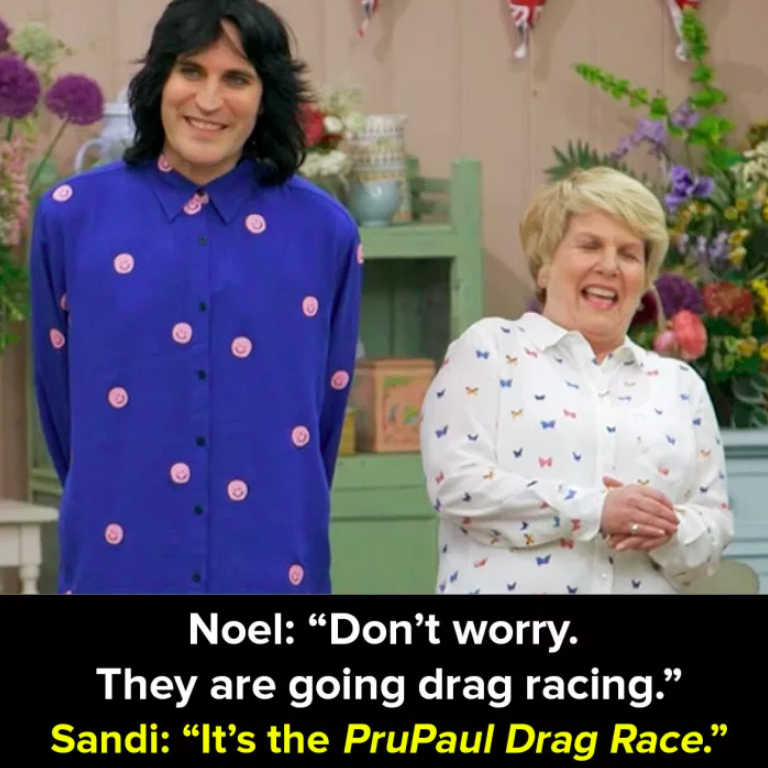 5.
Then there's this pun, created during a Signature Challenge when they had to make clangers.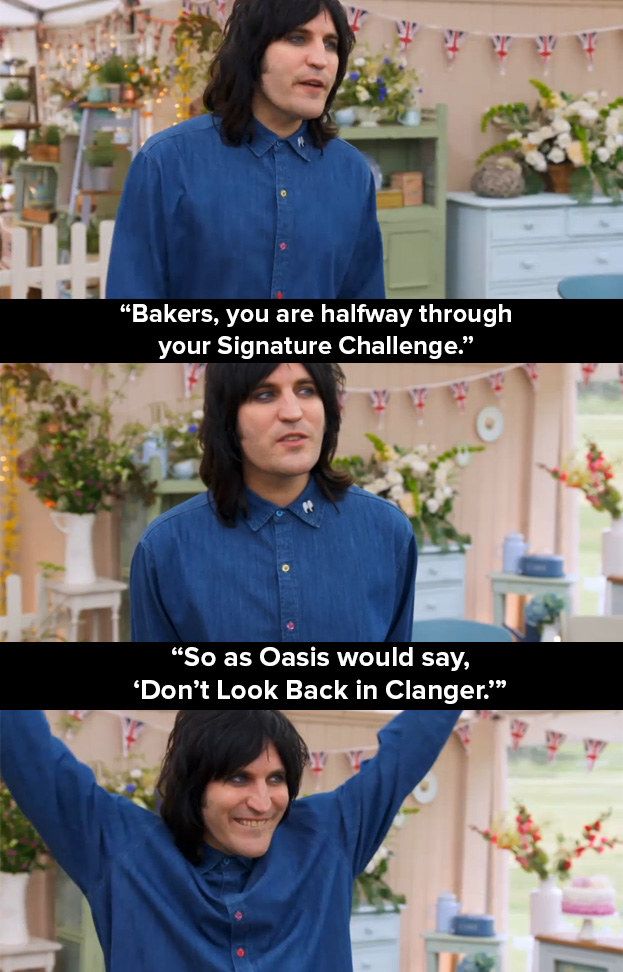 6.
This then inevitably happened.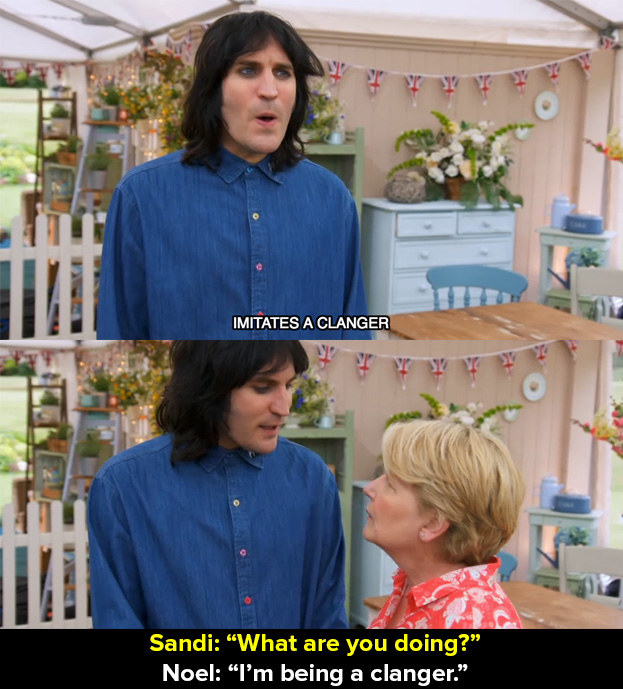 7.
And Noel and Sandi started an episode like this.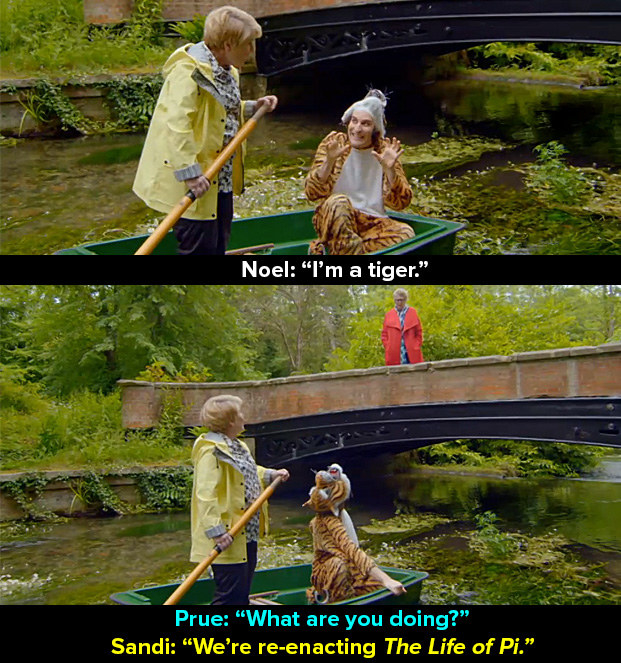 8.
When he put a marigold in his mouth when Prue argued that cakes shouldn't have flowers on them because you can't eat them.
9.
When he offered this gesture to Yan.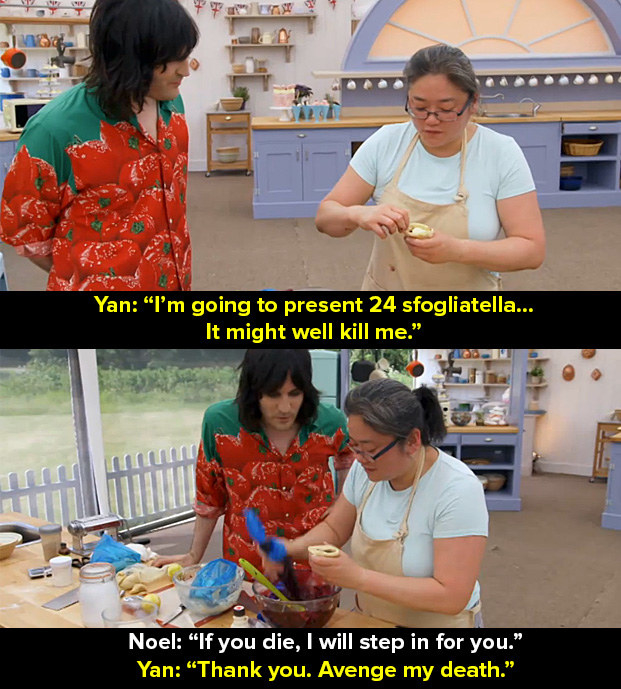 10.
When he introduced a pasta clock in the middle of Italian Week, which we only saw once and never again.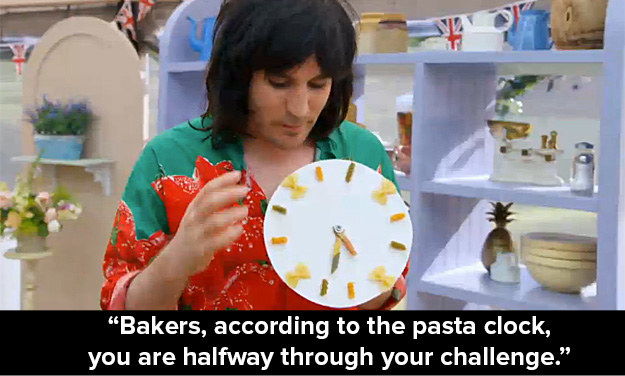 11.
When this amazing (and probably coincidental) reference to The Mighty Boosh occurred on the hottest day of the year.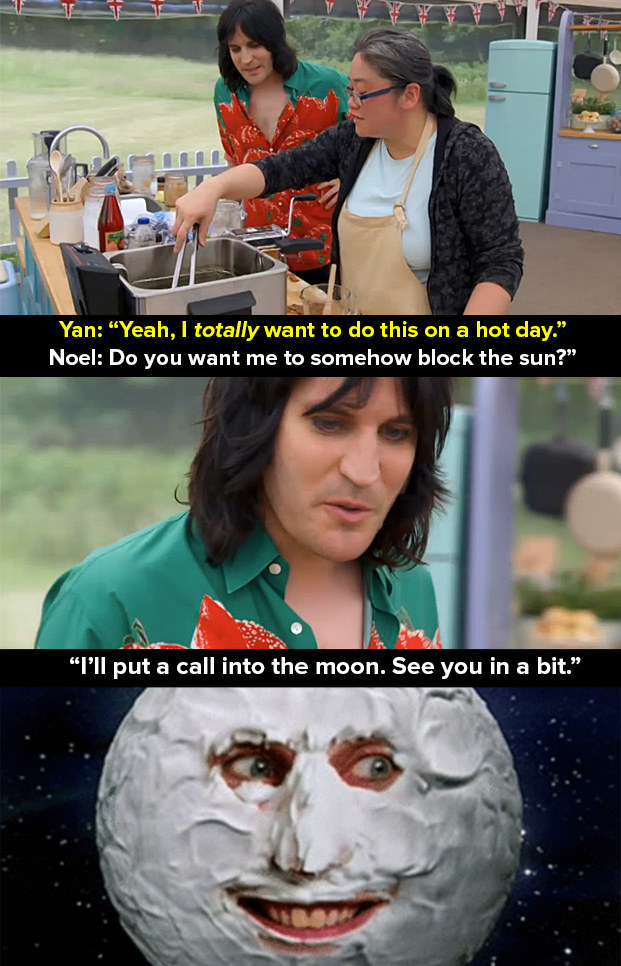 12.
When he talked about Van Gogh and hoovering.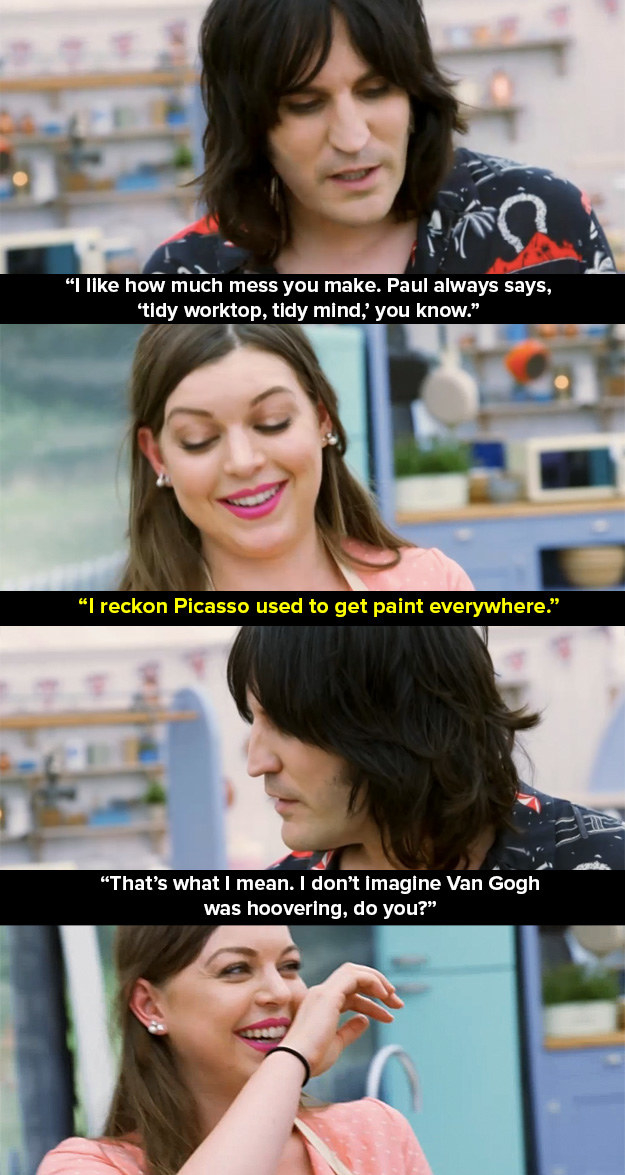 13.
When he went out of the way to help Stacey.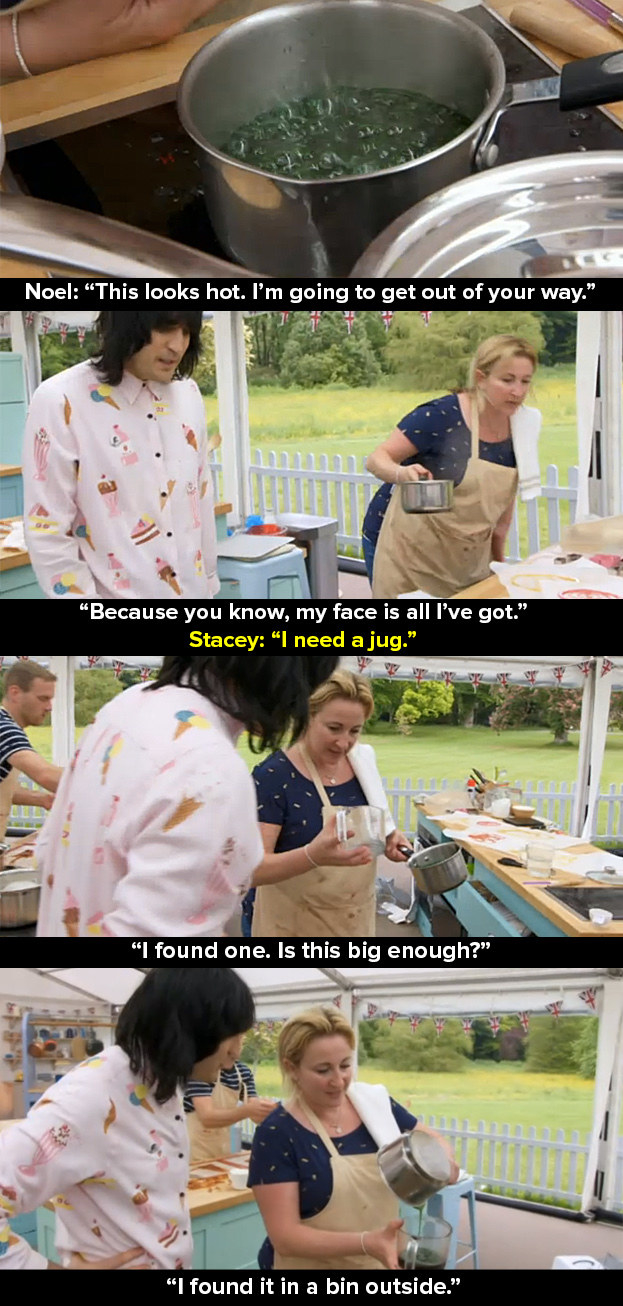 14.
When Stacey summoned Noel by mistake.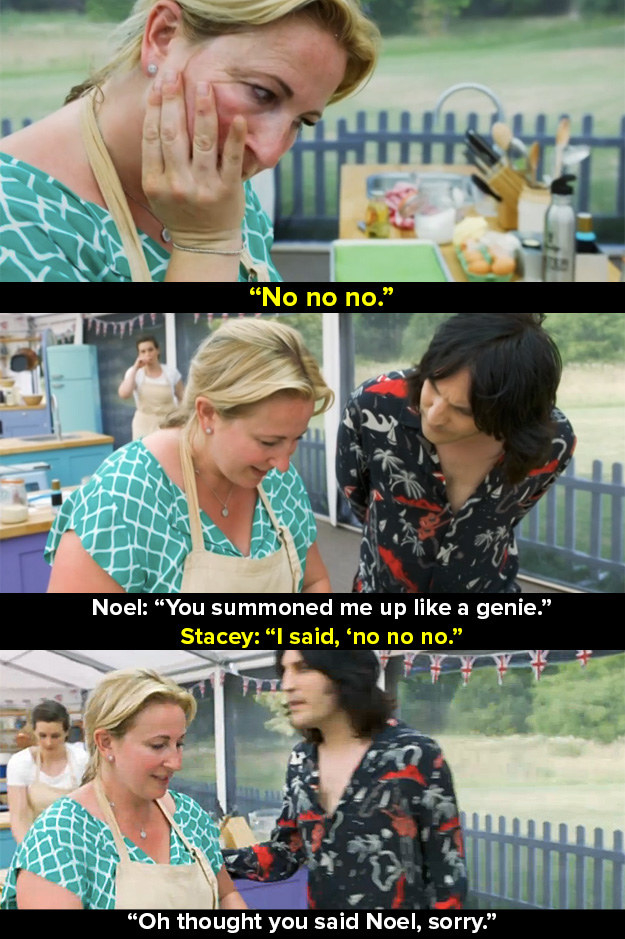 15.
When he opened up and exposed his chest hair and wore sunglasses in a scene that was shown on screen for 1.5 seconds.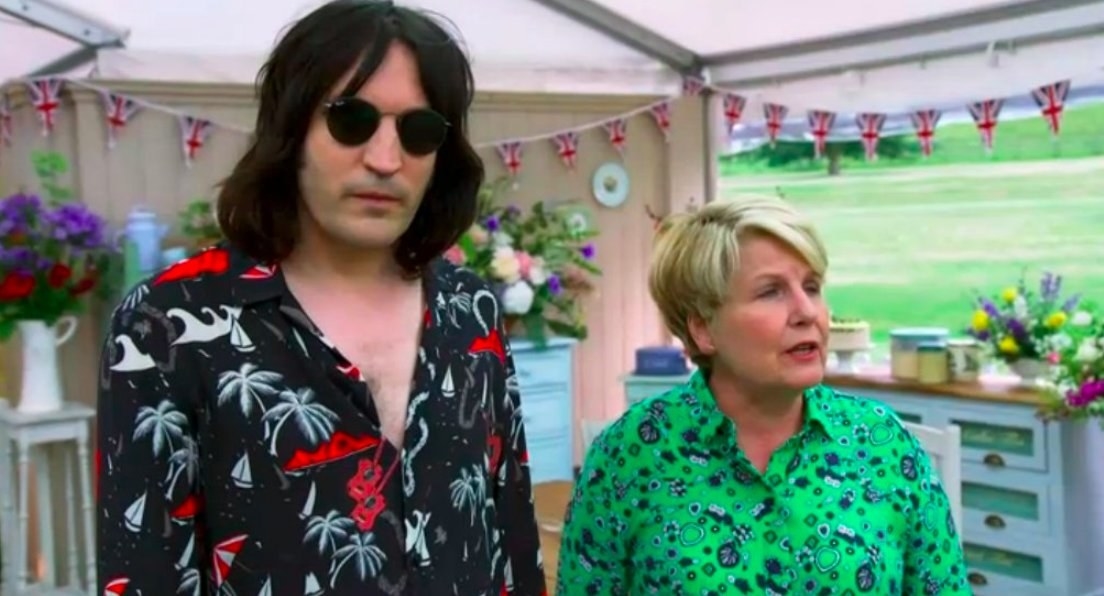 16.
When he accused Yan of being Banksy.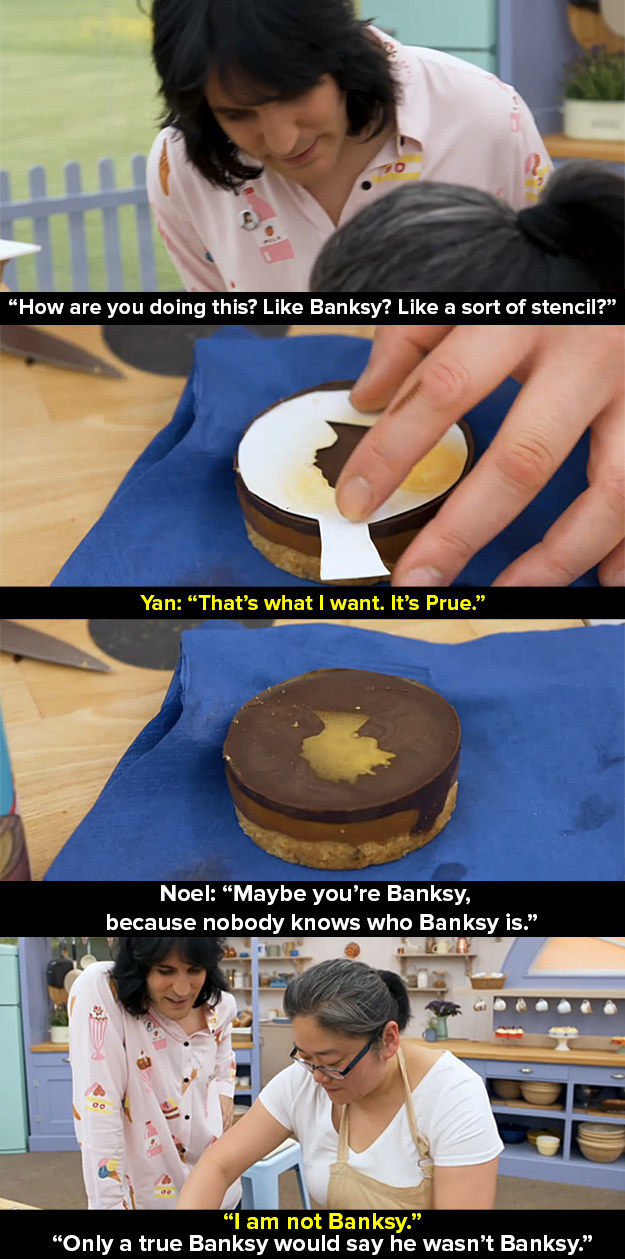 17.
And when he told bakers they had one hour left in the semi-final technical challenge and did this.
18.
Noel: please, please come back next year.