There has been a lot of talk about Ellen Page's interviews recently. Two weeks ago she went on The Late Show and called out leaders who advocated hate.
She then called out Chris Pratt, claiming that he was part of an anti-LGBT church.
Now, in an interview on BBC Radio 5 Live's Must Watch podcast, the actor said that LGBT issues should not be a debate.
Page said that there has been progress on LGBT issues, but believes that the media continuing to frame news stories such as transgender issues as "debates" has been problematic.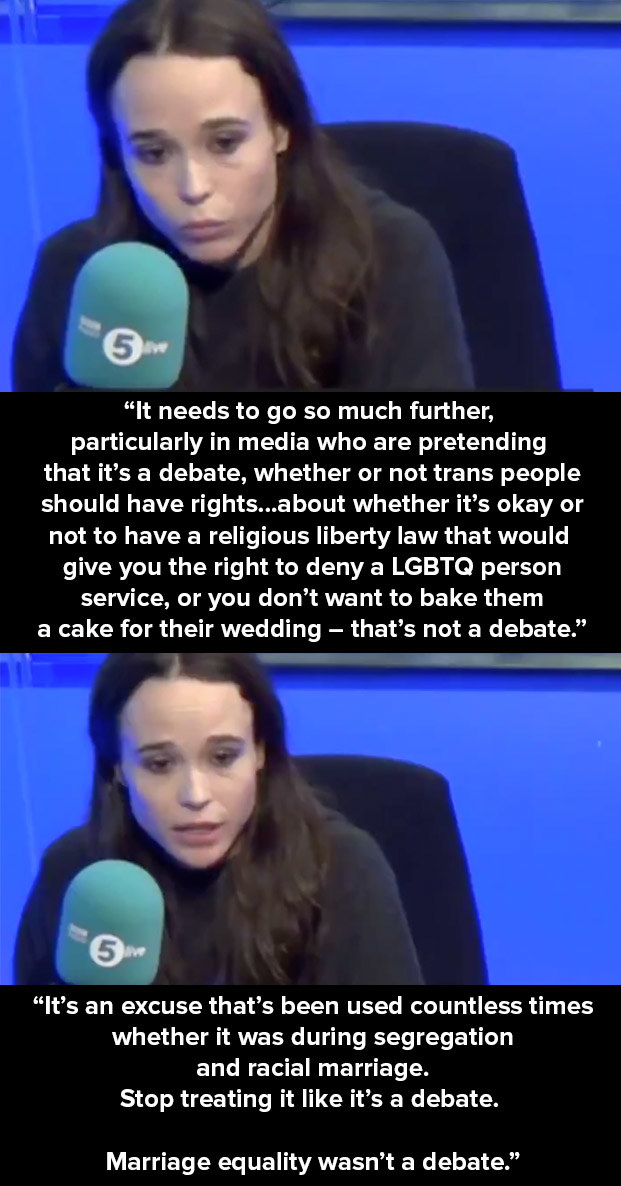 Then, asked why the media shouldn't make trans and other LGBT issues a debate, Page responded: