The Late Late Show has just released the latest "Carpool Karaoke", and yes, this time it's Ed Sheeran.
It started with Corden managing to absolutely nail the rap from the middle of Sheeran's "Sing".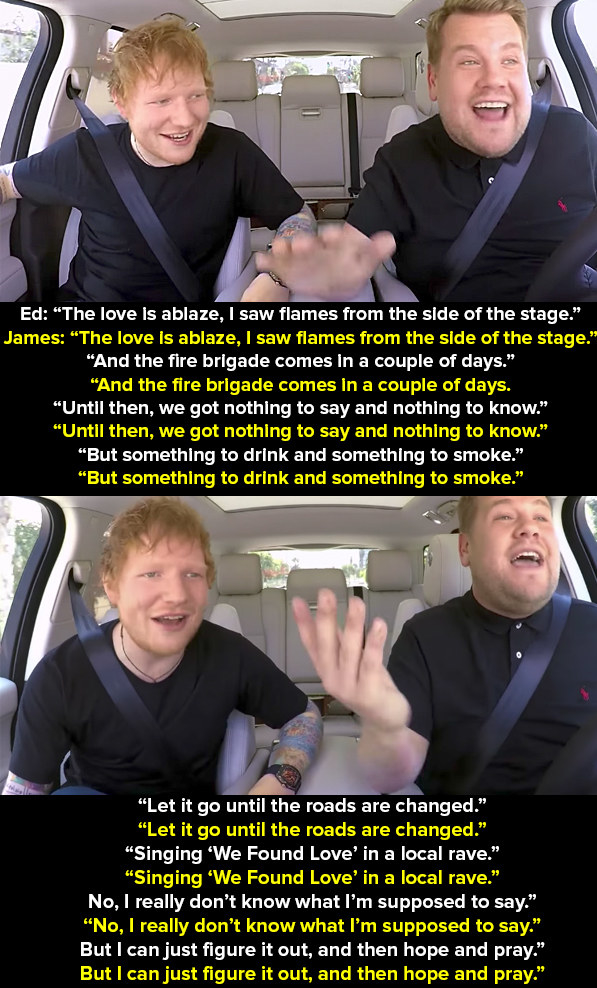 Corden also said this, which made me realise for the first time why the hell they call this "Carpool Karaoke".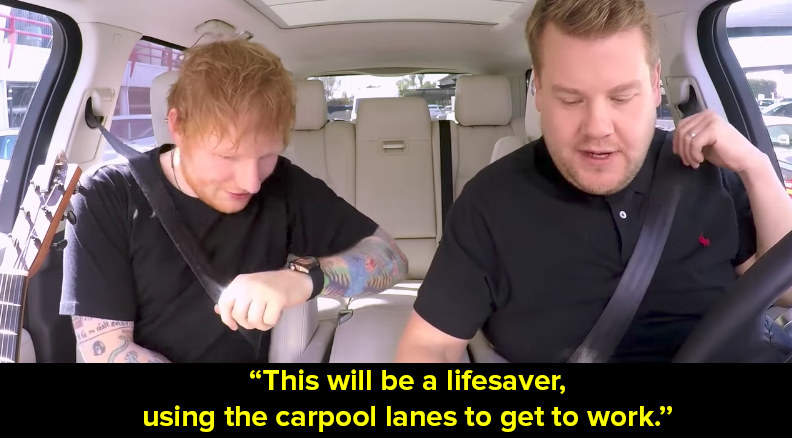 And then Corden asked Sheeran this.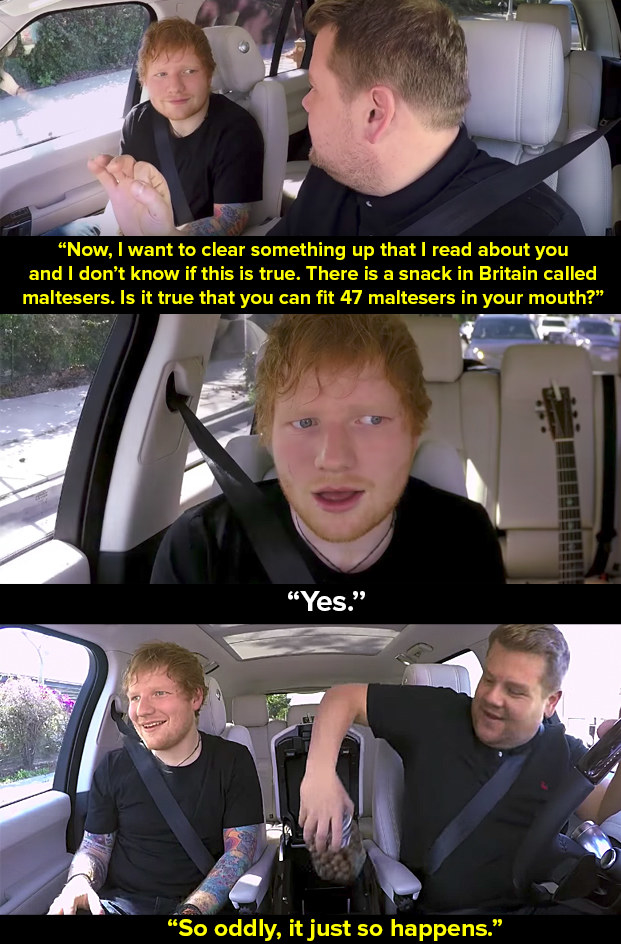 You can probably tell where this is going.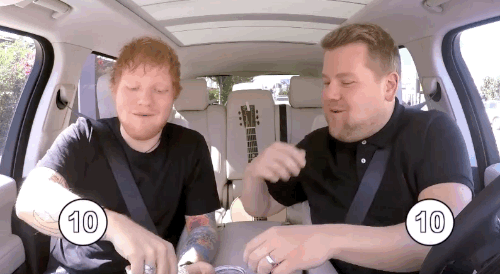 Corden bailed at 26 Maltesers.
But Sheeran just kept going way past 25.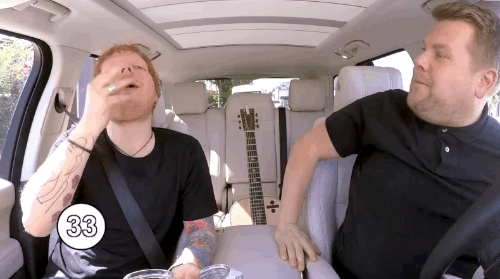 Way, way, way, way, way, way past 25 Maltesers.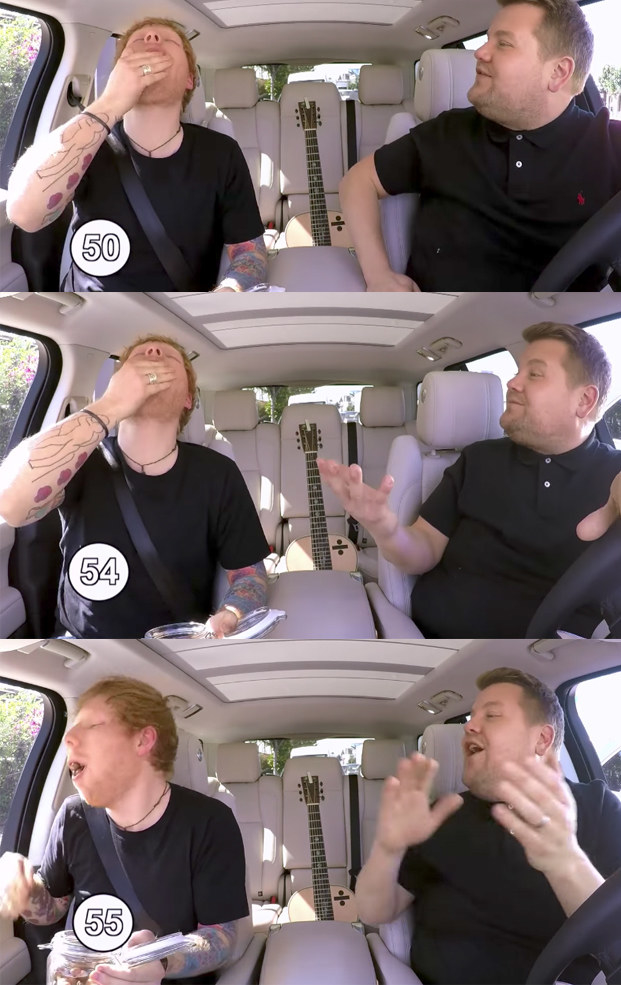 Lovely.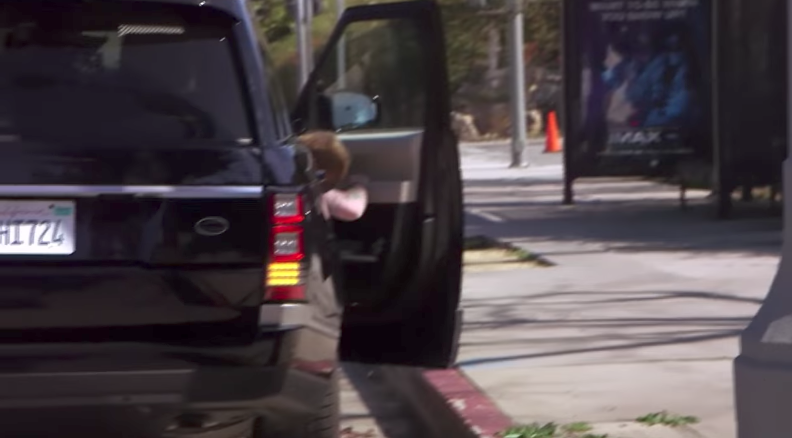 He also said that he once met up with Justin Bieber in Tokyo, took him to a dive bar, and ended up drunk on a golf course.
And then they both covered "What Makes You Beautiful" by One Direction.
Sheeran's "Carpool Karaoke" was shown in an episode of The Late Late Show, which this week was filmed in London.