What is wrong with this advert?
This has not gone unnoticed.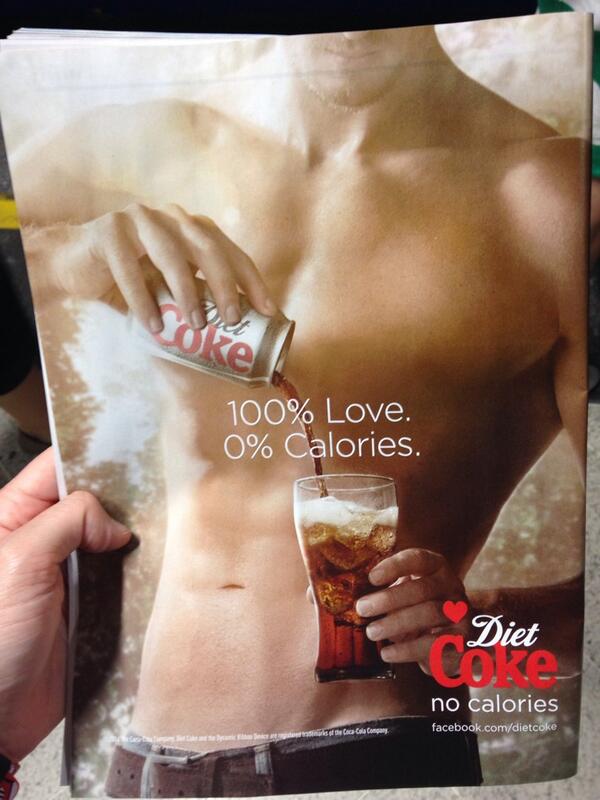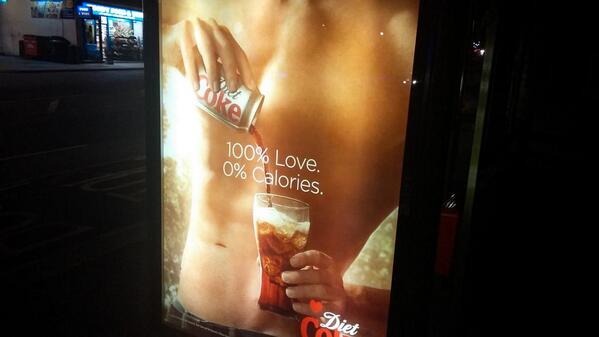 What also needs to be addressed is this.
Well this is awkward…We would like to assure you that no nipples were harmed in the making of our Diet Coke ad and we are just as baffled as you as to where it could have gone. We can only assume that it was also enjoying a Diet Coke break. However, we all know that perfection is not always in the man…But it's certainly in the can."
Sure okay let's go with that.