So Craig David and Dan Smith from Bastille were co-hosts on The Radio 1 Breakfast Show with Nick Grimshaw.
And Craig was asked to do the weather forecast, for reasons that will soon become blatantly obvious.
Here is Craig David's weather forecast for the week.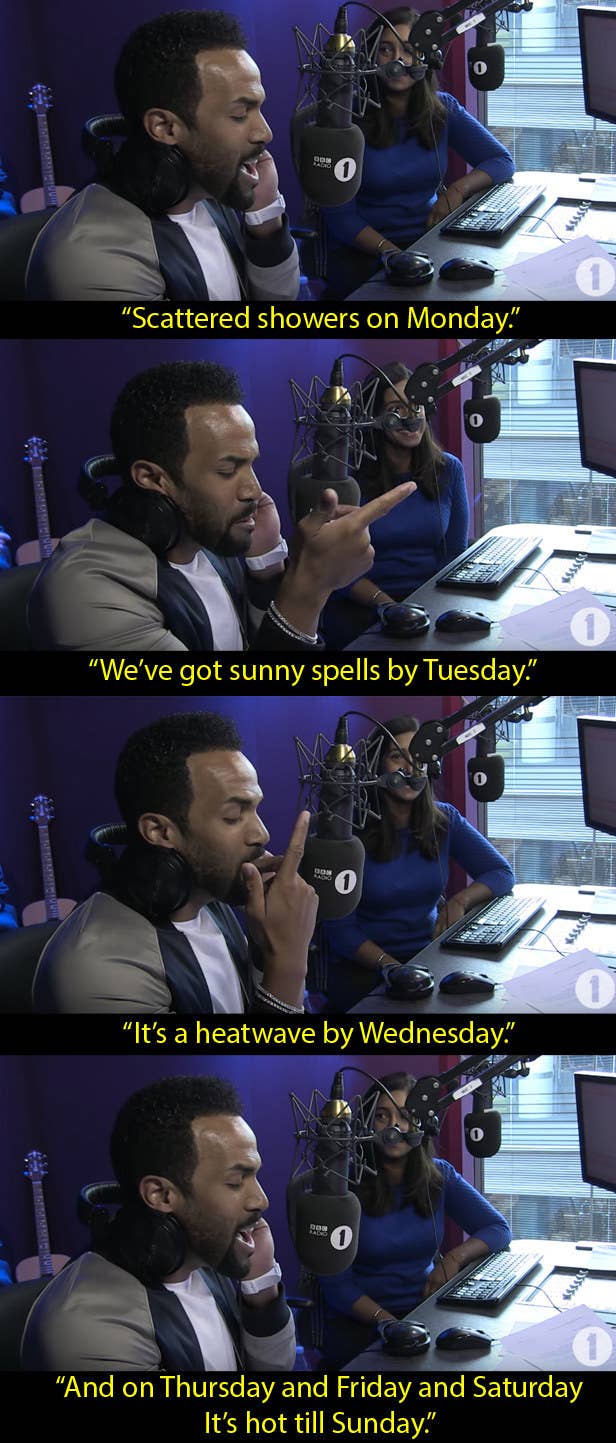 Problem is that it is quite inaccurate.

Especially if you live in Exeter.

But then again we all know Craig David isn't exactly an employee of the Met Office, so it doesn't really matter.
Thumbnail image taken by Wayne Taylor / Getty Images.