We've all seen the video of 37-year-old Candace Payne being absolutely hysterical after putting on a Chewbacca mask.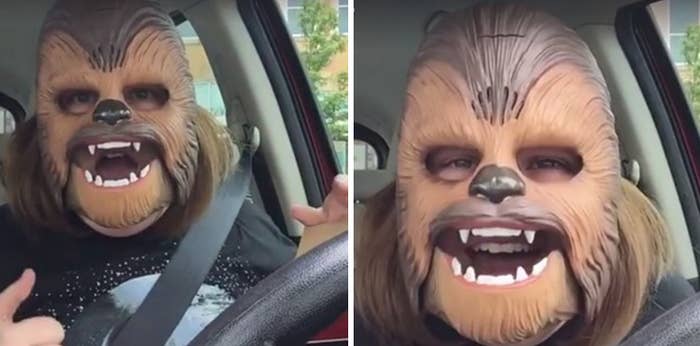 The clip consists of Corden being annoyed that his journey is being delayed because of her Facebook Live video, only for Abrams to be in the back seat.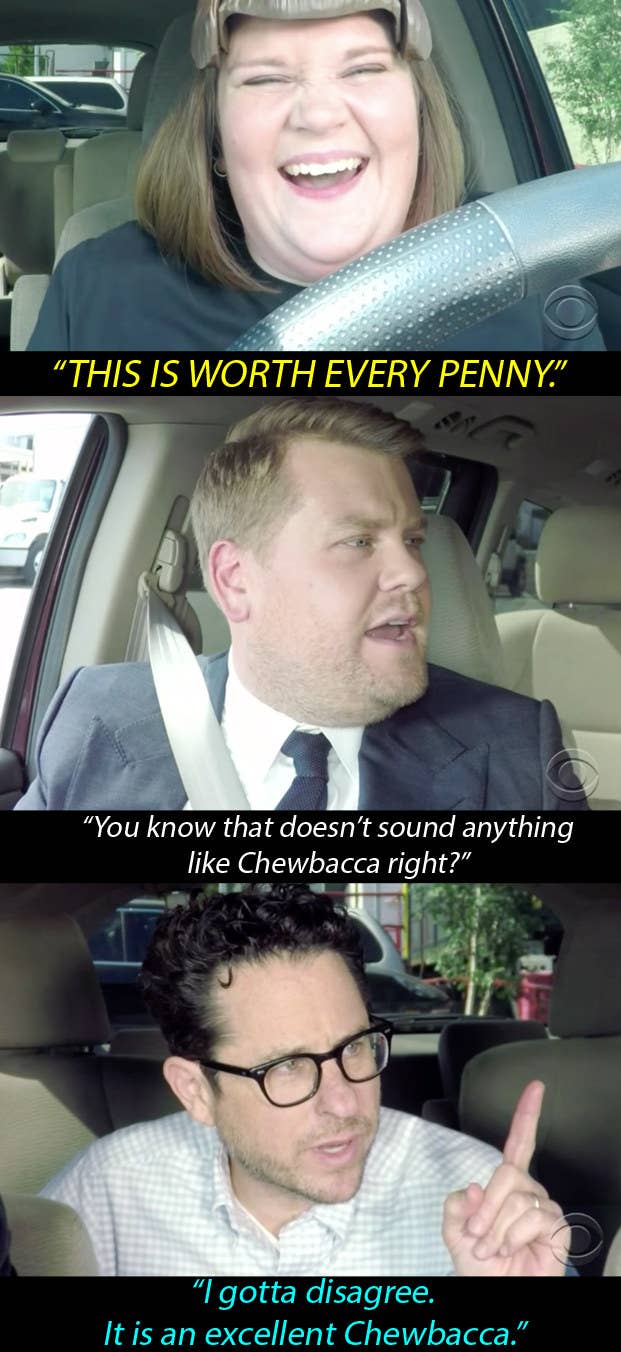 And then they all start laughing together.
Even better, she had no idea that J.J. Abrams was going to be in the sketch until the last moment.
During the show, Corden also read out a message for Payne from Peter Mayhew, the actor who played Chewbacca in Star Wars.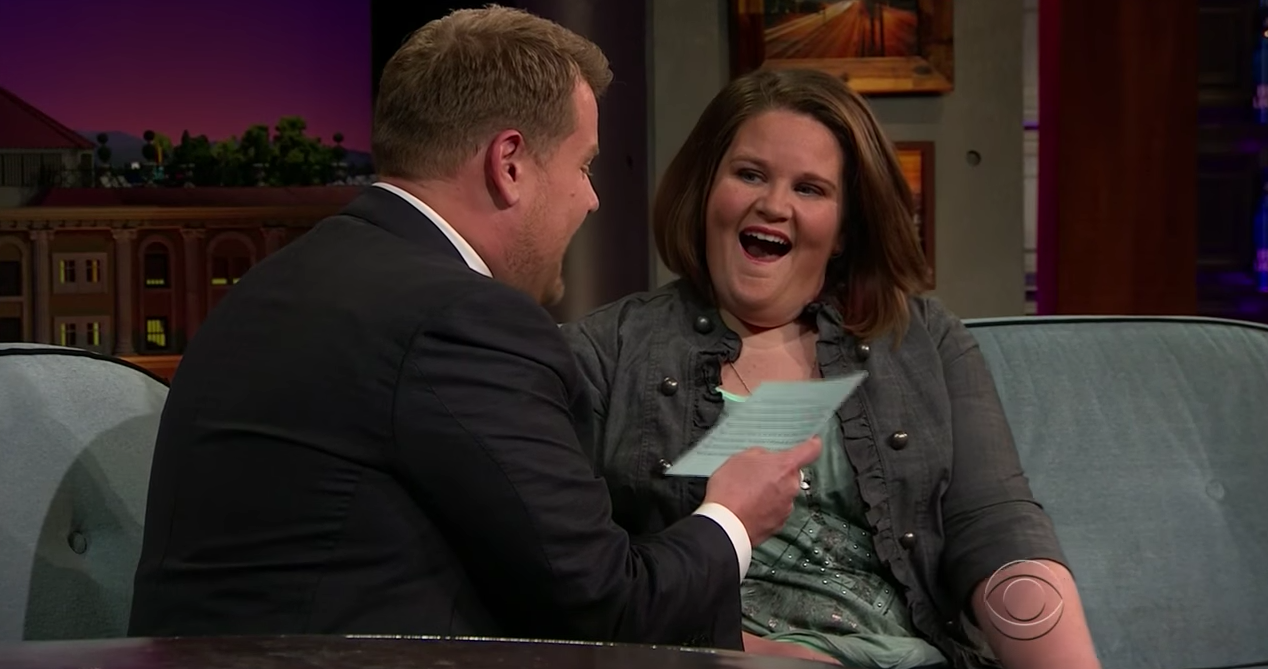 The message read:
Candace, you are an inspiration. Your attitude and lovely message really resonates and spreading the message the good word of Star Wars with a heart, well, it's so much of why we do what we do.

I'd love to get to meet you and your family in person. In two weeks we have Dallas Fan Expo in your own hometown and my hometown. I have acquired four VIP passes for you and your family to come with the show. I've also set up a private meet and greet so we can catch up whilst you are there. All my love, Peter.
She's a very happy Chewbacca now.