Sir Bruce Forsyth – known by millions as the host of The Generation Game, Play Your Cards Right, and Strictly Come Dancing – has died at the age of 89, the BBC has announced.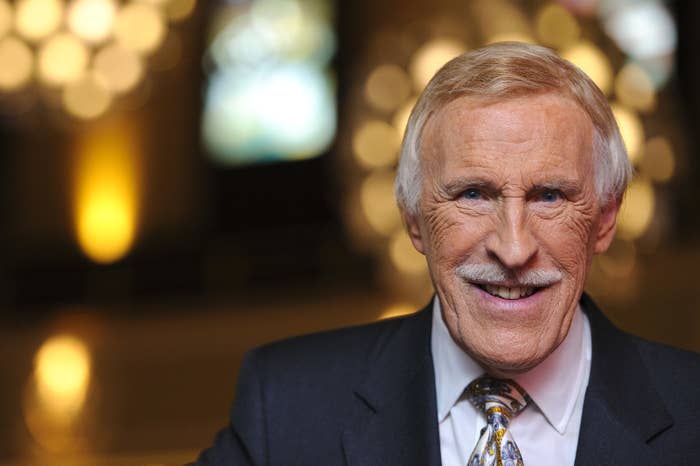 Tony Hall, the director general of the BBC, said in a statement: "Sir Bruce was one of the greatest entertainers our country has ever known. He has delighted millions of people and defined Saturday night television for decades, with shows like The Generation Game and, most recently, Strictly. His warmth and wit were legendary.
"I've never seen anyone quite like him when it comes to performing in front of a crowd. He had a remarkable chemistry with his audience – that's what made him such an amazing professional and why he was so loved. He has been part of all of our lives, and we'll miss him dearly."
Tess Daly, who hosted Strictly with Forsyth for a number of years, wrote on Twitter: "From the moment we met, Bruce and I did nothing but laugh our way through a decade of working together on Strictly Come Dancing.
"He has been there for me as a co-host, a mentor but most importantly as a friend and I'm extremely fortunate to have worked alongside the man who defined Saturday Night Entertainment for so many decades."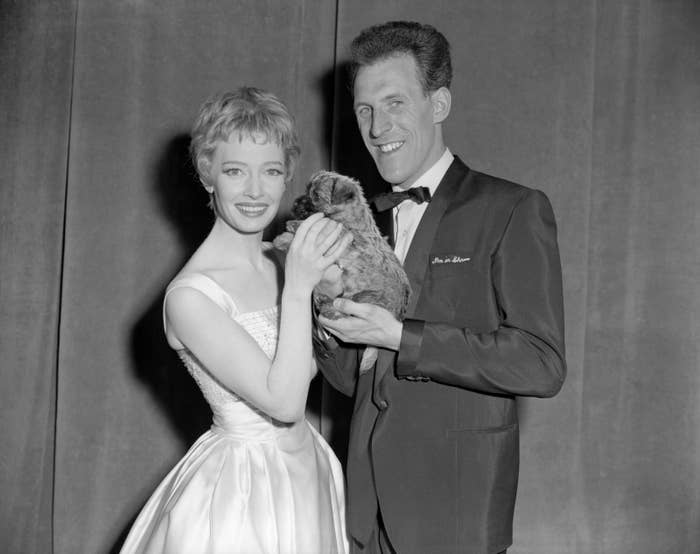 Forsyth had a long career in television – so long, in fact, that he was awarded a Guinness World Record in 2012 for being the longest-running male entertainer ever on British TV. He presented some of the biggest programmes in television history, from the gameshow The Generation Game in the 1970s and 1990s, to Strictly Come Dancing in the 2000s. He was also known for being the source of some of the most well-known catchphrases on television, including "Didn't he do well?" and "Nice to see you, to see you...nice!"
He never seemed to slow down and was known in the industry for his professionalism and generosity. He performed at Glastonbury Festival in 2013 at the age of 85, one of the oldest performers ever at the festival.
Claudia Winkleman, one of the current hosts of Strictly Come Dancing, shared this tribute on Twitter:
Meanwhile the Twitter account for Strictly Come Dancing tweeted: "You'll be missed by many."
Since the announcement by the BBC, there have been a lot of tributes shared on Twitter and Instagram.