A Lot Of People Are Sharing This Inspirational Clip Of Alistair Brownlee Helping His Brother At The End Of A Race
At the Triathlon World Series in Mexico, Brownlee sacrificed his own position in the race when his brother Jonny started to get into trouble.
The Brownlee brothers. Triathletes. Legends.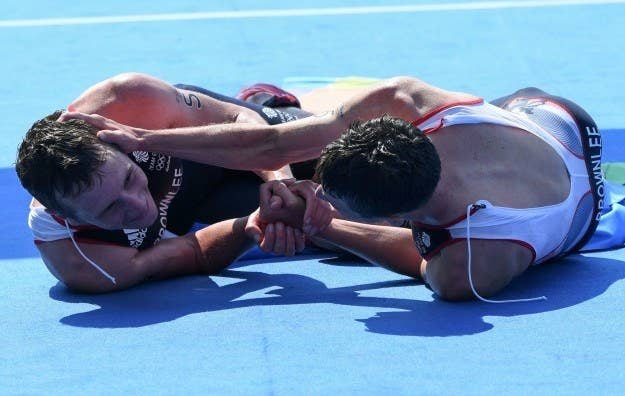 Today, a lot of people are sharing a clip from the ITU Triathlon World Series, which shows the lengths the Brownlee brothers got to to support each other.
Towards the end of the race in Mexico, Jonny was clearly in trouble and looked as if he was about to collapse at any moment.
Alistair then swooped in to pull Jonny forward, sacrificing his second-place position in the race.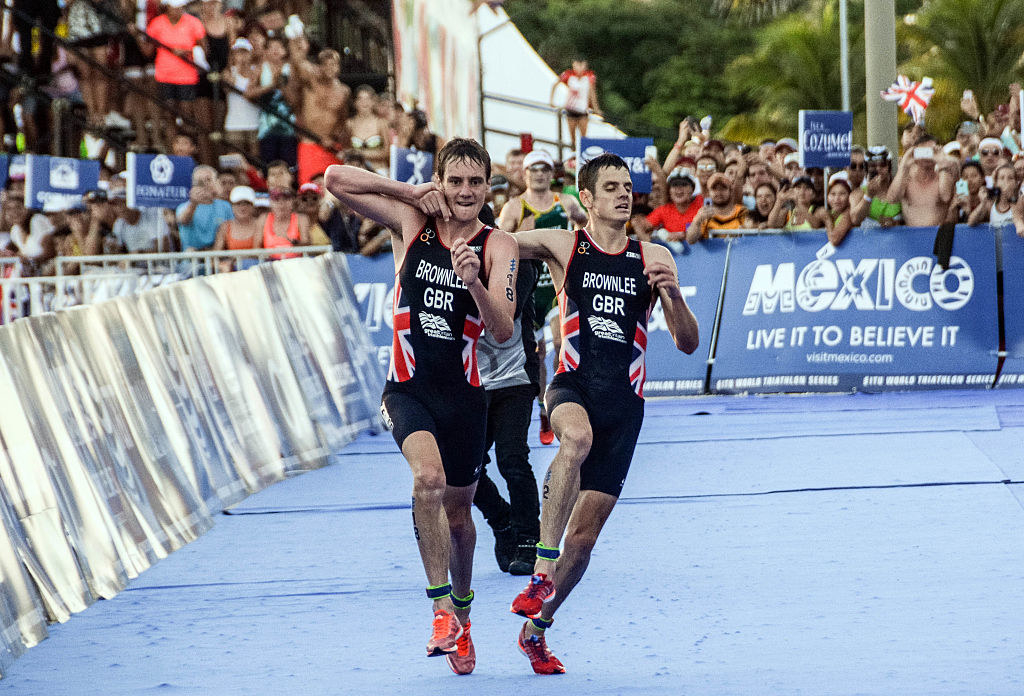 He hauled him all the way to the finish.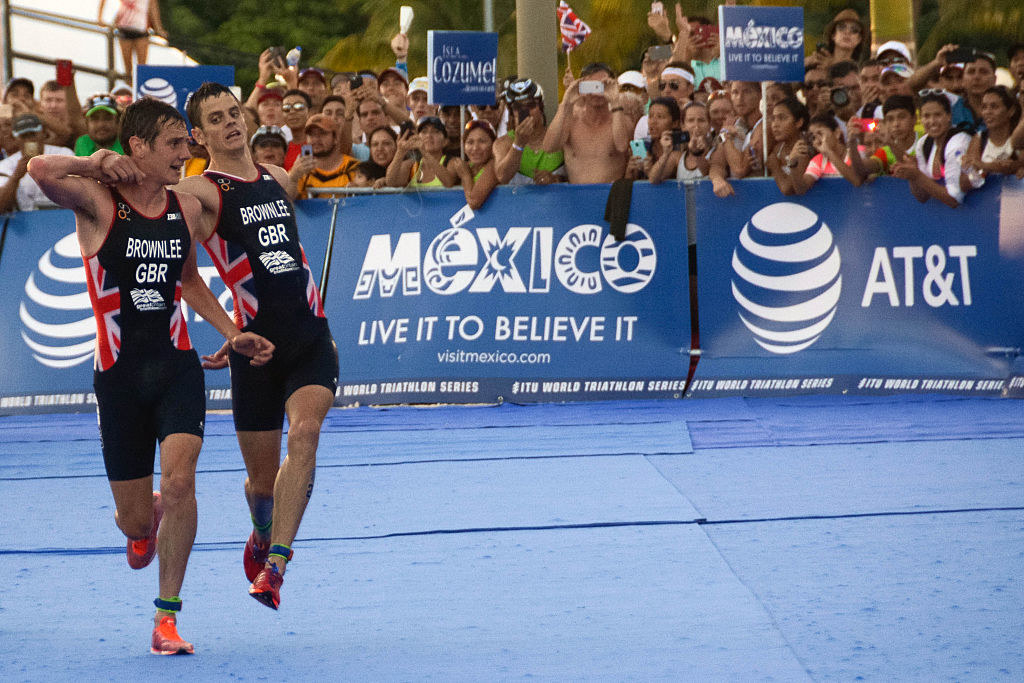 Henri Schoeman from South Africa overtook the Brownlee brothers and then won the race.
When the Brownlees got to the finish line, Alistair then pushed his brother over the finish line.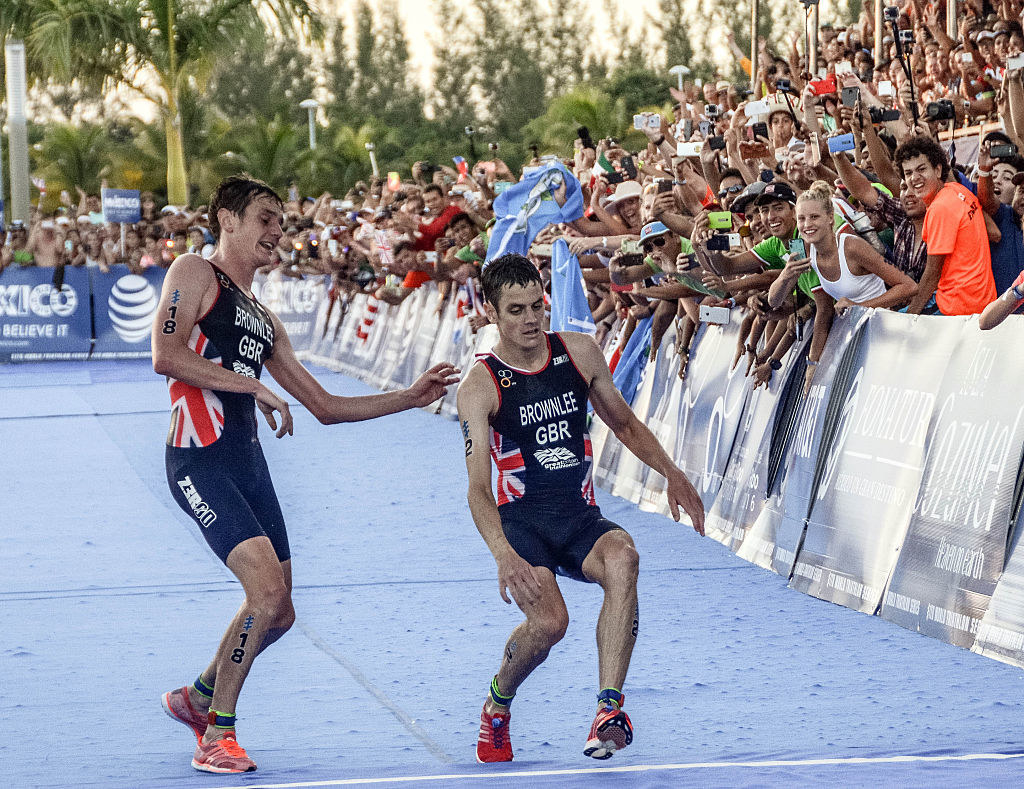 Jonny was then immediately checked by medical professionals when he crossed the finish...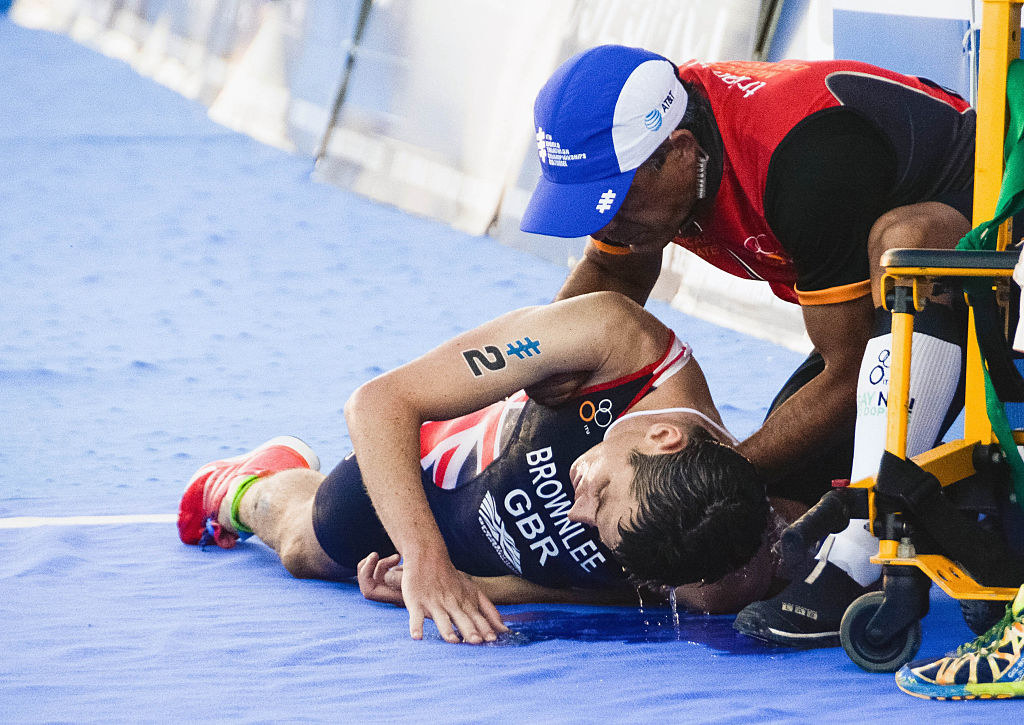 And was sent to hospital as a precaution.
In an post-race interview, Alistair explained that he pushed his brother to the finish line to ensure that he was close to medical professionals.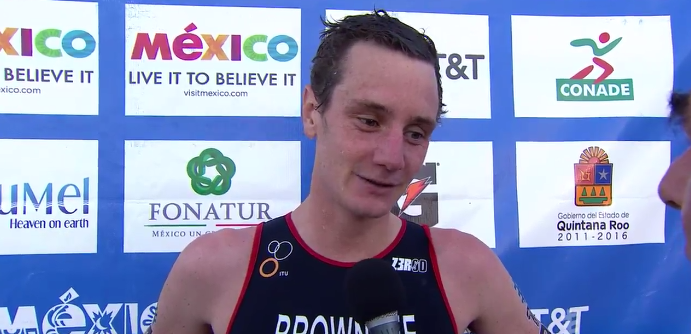 He said:
If it happened to anyone I would have helped him across the line. To be honest, it's an awful position to be in. If he conked out ... away from the finish line there and there isn't a medical support, it's a dangerous position to be in.
He didn't let Jonny off the hook, and said (according to the BBC): "I wish the flipping idiot had paced it right and crossed the finish line first. He could have jogged that last two kilometres and won the race."
Jonny has since joked about the finish, commenting about it on Twitter: "Normally when you have too much to drink. This time it was the opposite #ouch."
There has been a big reaction on Twitter.
What legends.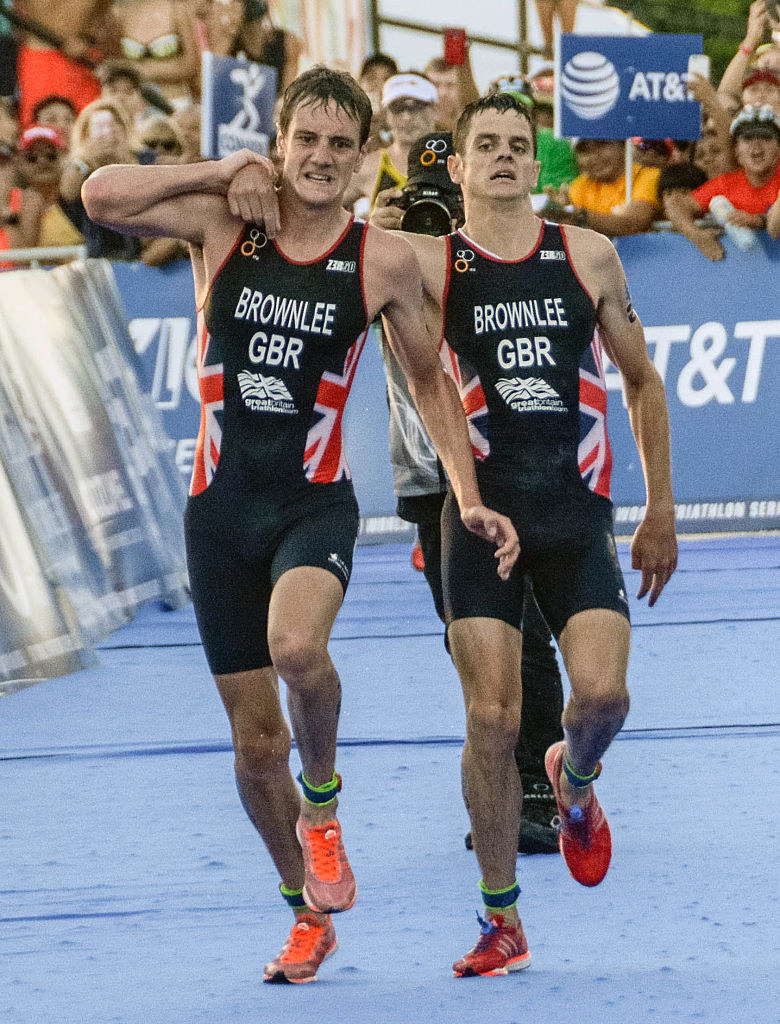 BONUS: Casual reminder that Alistair Brownlee has the best Twitter biography of them all.