We asked the BuzzFeed Community and BuzzFeed staff to tell us about underrated podcasts they absolutely love. We received thousands and thousands of submissions this year. (Thank you if you sent one in.) Here are just some of the best suggestions we received:
---
1. The Butterfly Effect – One of the best audio storytellers out there? Jon Ronson. The author crafts these fantastically addictive stories. His latest, which was for paying Audible subscribers but is now available on iTunes, is all about pornography. "It's a relatively unbiased look at how free internet porn came about and what effect it has had on different portions of society," said a reader. "Ronson's interview technique is really good. It's definitely worth a listen if you're a fan of his books." – Rachael, Facebook

2. The Secret Room – Dahlia Beta and Ben Hamm present a show full of confessions. "Each episode is exciting, fun, and deeply personal," a reader told us. "It raises the fascinating question of why we keep secrets from those closest to us, yet will choose to share with a public audience of interested human strangers." – Stella, Facebook
3. Museum Archipelago – Ian Elsner presents a podcast about a different museum each episode. "I love how it questions what we call a museum and what it means to display something in a museum," said a fan. One of the latest episodes features an interview with the director of the Erotic Heritage Museum in Las Vegas, a topic that actually is way more high-brow than you might first expect. – Ashira, email
4. The Gender Knot – Nastaran Tavakoli-Far and Jonathan Freeman present this well-thought-out podcast looking into the role of masculinity and femininity in the modern era, with a different question posed at the start of each episode. A reader told us: "They do a great job of breaking down modern female/male issues, which is super helpful for us white guys trying to be better humans." – Daniel, email
5. Slow Burn: A Podcast About Watergate – You might hear the word "Watergate" in the news these days, or just the suffix "-gate" shoved on to a scandal of any sense, but do you know all the ins and outs of the incident itself? This Slate podcast, presented by Leon Neyfakh, breaks it all down in eight episodes. A reader said: "They don't really say it, but the unspoken theme is the eerie parallels to today. Hooked." – phebeh2

6. Ministry of Ideas – This great little podcast, from Harvard Divinity School, tries to work out the ideas that shape our world. A reader told us: "From race issues to selfies to meritocracy – beautifully produced and presented, and only 20 minutes long." Recent guests have included Emily Nussbaum from the New Yorker and writer Tom Hodgkinson. – Nastaran, email


7. Group – This is such a great podcast on mental health, led by Rebecca Lee Douglas, and keeps things light and breezy even when tackling serious subjects. There's a lot to be learned here, from how to deal with negativity to how to get to sleep and how to find a therapist. "The hosts are warm and funny," a listener said, "and they are doing such powerful and important work in de-stigmatising conversations about mental health and mental illness." – Faith, email

8. Hilarious Humanitarians – Deanna Silverman, a clinical social worker, and Frances Echeverria, a marriage and family therapist, talk about topics we all face – like anger, failure, whether or not to say or be sorry, and how to survive the holidays. "It is an awesome, hilarious podcast on everyday issues we all deal with, run by two mental health facilitators, and it's bloody brilliant," said one fan. "I genuinely look forward to Fridays when the new one comes out." – Linda, email
9. Griefcast – This is a podcast about death, but it hasn't got the tone you would expect for such a topic. Cariad Lloyd talks to fellow comedians about people they have lost. "I stumbled across this after recently losing someone and found it very comforting to listen to what others had gone through," a reader said. "All make me feel more normal, less alone in what I'm going through, and make me laugh and cry. It's made grieving my first big loss a lot easier." – Susie, Facebook.
10. Seek the Joy Podcast – The best way to get through a tough spot in your life is to hear solid advice from somebody else about how they got through it. Sydney Weiss asks people how they find joy in difficult times. A suggestion sent through to us said: "This podcast is a breath of fresh air, and I look forward to new episodes every week." – Kathryn, email
11. A Therapist Walks Into a Bar – Lily Sloane, a marriage and family therapist, listens to people's issues at her practice. In this show, seeking to connect with people and their problems, she literally heads to bars and asks them what they are going through. In this well-produced podcast, you realise that everyone is fighting their own demons. – Allie, email
Film, television, and culture
12. The Upside Down Podcast – Yep, that's right: a podcast all about Stranger Things. Hosts Ash and Tori have an enthusiasm for the Netflix series that's utterly infectious from the moment you first listen, and you'll quickly appreciate the lengths they go to in cataloguing as much as they can about it. For the most recent episode, they recorded a field trip to the location that became Hawkins High School. – Alex, email

13. Buffering the Vampire Slayer – Buffy the Vampire Slayer is still quoted, discussed, and beloved by so many people years after it was last on the air. Jenny Owen Youngs and Kristin Russo break down the series episode by episode, one podcast at a time. Better still, said a reader: "[They] have character jingles, a fashion watch, and sexual tension awards." – Meral, Facebook
14. The Bechdel Cast – The Bechdel test, as you may already know, determines how well women are represented in a film by whether it features two women who speak to each other without the subject being a man. Jamie Loftus and Caitlin Durante use this test as a starting point in a podcast discussing the portrayal of women on film. It's a lighthearted audio delight. Recent discussions have included movies such as The Post, Mrs Doubtfire, and Blade Runner. – Caroline, Facebook

15. Rock Talk – This is a podcast about Dwayne "The Rock" Johnson. Jordan and Charlie review each of his films and drop the latest news about The Rock each week. It's simply wonderful that the internet provides gifts like this. – Rachel, Facebook

16. Punch up the Jam – This comedy podcast, hosted by Demi Adejuyigbe and Miel Bredouw, has a great concept: finding and rewriting popular songs to make them even better. But the best bit is the chemistry between the two hosts throughout. It is quite simply electric. – Michele, Facebook

17. Ethnically Ambiguous – This is a good listen. A reader told us: "It's hosted by Shereen, a Syrian-American woman, and Anna, an Iranian-American woman, who give fresh insights on current events in the Middle East, humorous commentary, and observations on life as first-generation immigrants in America (especially in the Trump age)." – JZ, email

18. Off Book Podcast – This is an improvised musical podcast. The entire thing is accompanied by a keyboard and the interviews are followed up with an improvised song. Even the sponsored advert at the very start is a song! And yes, it works. "Zach and Jess, the hosts, are fantastic together," a reader said. "Together they've created one of the best podcasts out there. Dana, the producer, is extremely interactive with the fans. If you're not listening, you're missing out on something great." – Patrick, Facebook

19. Brown About Town LDN – Jay, Kneemah, and Stacey share their experiences of living in London: "What I really enjoy about this show is the different angles each host brings to the wide variety of topics they discuss due to their backgrounds yet similar interests." – David, email.

20. Hip Hop Saved My Life with Romesh Ranganathan – If you like hip-hop, listen to this podcast. If you don't like hip-hop, listen to this podcast. Comedian Romesh Ranganathan is an utter delight. His conversations with comedians and other well-known figures never feel stuffy or pretentious. – Charlie, email
21. Bitter Brown Femmes – It's where the intellectual chisme happens. Cassandra and Ruben break down life, activism, struggle, and Twitter beef from where they're at. Their tagline is "We dismantle -isms while running our mouths", which is a perfect way to put it. Expect to come away with context and ready to join the fight. – Julia, BuzzFeed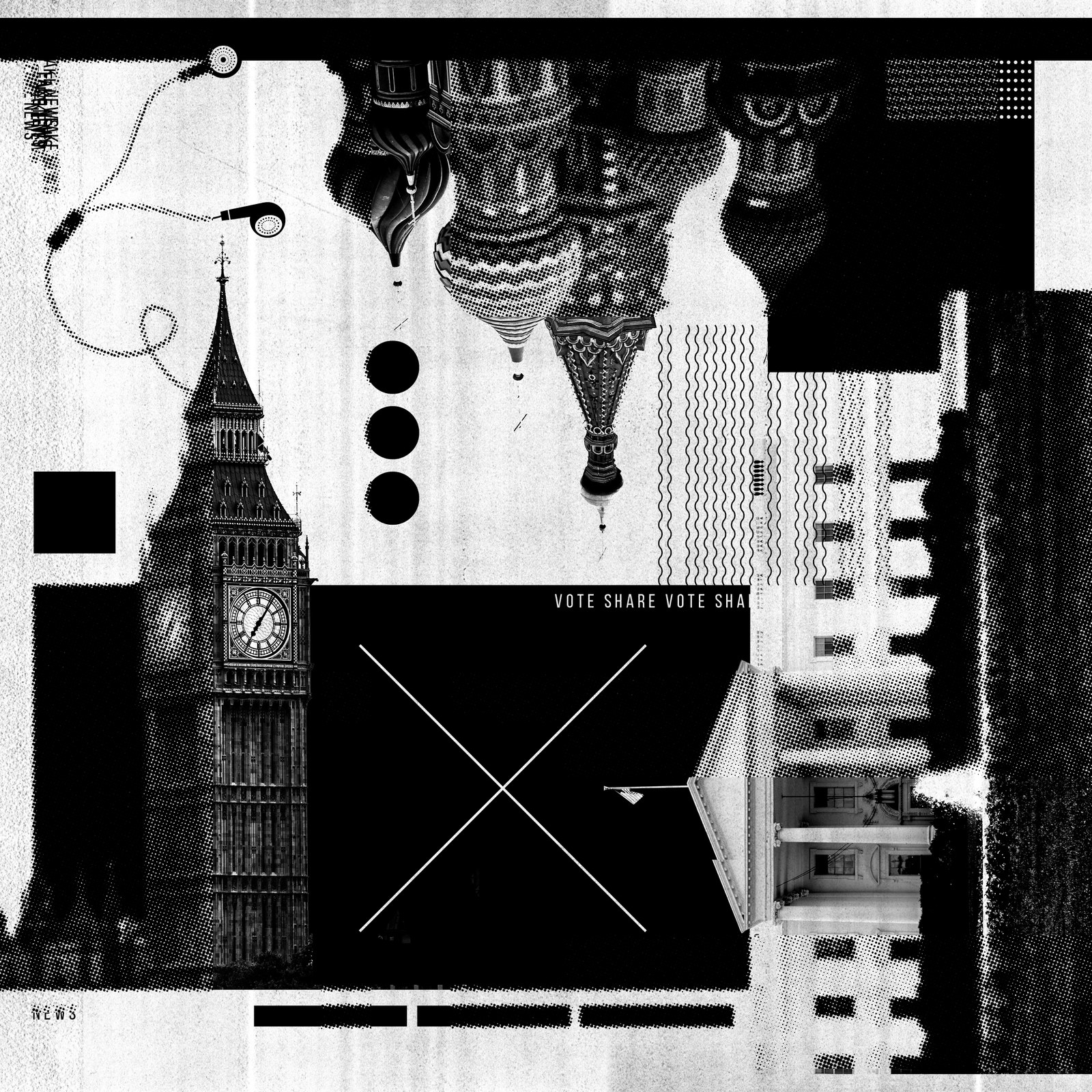 22. The Europeans – At first glance, you might think that this is a podcast all about Brexit, considering that this dominates most European news. It isn't. A reader told us: "They discuss continental politics in a very approachable way, along with matters of language, culture, economics, food, and really anything that helps to shed light on the European experience. In one they interviewed a German interpreter about the difficulties of translating Donald Trump's offensive rhetoric, and it was both funny and extremely enlightening." It's presented by Katy Lee, a reporter in Paris, and Dominic Kraemer in Amsterdam. – Kit, email
23. Hellbent – "It's a feminist politics podcast hosted by two brilliant women who break down the news, analyzing the current political issues we're facing. They have fantastic interviews and connect really well with their audience. They're fearless, outspoken, and unapologetic about their beliefs. Their FB community is such a sanity-saver too. It's the most supportive place on the internet for liberal, politically engaged women." – Monique, Facebook.
24. Proof to Product – Ever have an idea for a side-hustle but you have no idea how to make that idea into an actual thing? This podcast interviews people who have gone along that journey and have made a success of it, whatever they do. Each episode is full of advice from gaining confidence and creativity to the more practical stuff like working out your brand, sorting out pricing, and locking down. – Nicole, email

25. Deeper Than Work – Dorianne St Fleur presents this careers podcast full of advice you'll wish you'd got a long time ago. "There are range of topics to help navigate the workplace, such as how to deal with a layoff, why you're not getting a promotion, how to create a career strategy, what to do to make a career switch, and dealing with sexual harassment at work, to name a few." – Erica, email

26. The Bestseller Experiment – At one time or another, most of us have thought about writing our own book, but actually doing it feels more punishment than pleasure. This podcast, presented by Mark Desvaux and Mark Stay, guides you through doing it the right way, from finding the creative sparks to dealing with the word that strikes fear into every writer: deadlines. – @SwaffordBethany

27. Journey to Launch – Jamila Souffrant presents this handy podcast about how to sort your finances out, full of advice such as maximising income, building your savings, and breezing through your expenses. "Jamila has a way of feeding information to her listeners with her subtle voice, patience, and great explanation." – Shaleia, email
Disagree with any of the picks or have any great suggestions of your own? Let us know in the comments below!