Cover up those naked noodles with some steaming hot chili.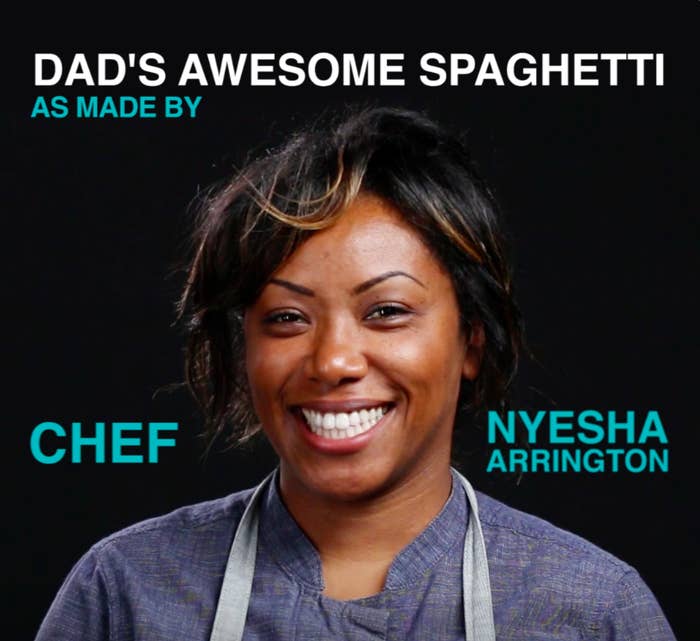 INGREDIENTS
Servings: 4
For the spaghetti:
Olive oil
½ lb of ground short rib
½ lb of ground beef
2 links smoked sausage
1 tablespoon of onion powder
5 garlic cloves
2 tablespoons of tomato paste
3 roma tomatoes
1 onion
36 ounces of marinara sauce
Salt and pepper to taste
Cooked spaghetti
For the garnish:
Parmesan cheese
Scallions
Basil
PREPARATION
1. Heat olive oil in a heavy-bottomed pot. Brown ground short rib, ground beef and smoked sausage.
2. Add the onion powder and garlic. Cook until fragrant.
3. Add the tomato paste, cook until caramelized or until the olive oil in the pot has a red tint.
4. Add the tomatoes and onions. Stir until everything is evenly coated and distributed.
5. Pour in the tomato sauce. Bring to a slow simmer.
6. Taste to determine if you need salt and pepper.
7. Serve on top of cooked spaghetti. Garnish with parmesan cheese, scallions and basil.
8. Enjoy!  
Want BuzzFeed Tasty right in your inbox? Sign up for our newsletter!