1.
BE THE FLAG. LET EVERYONE KNOW.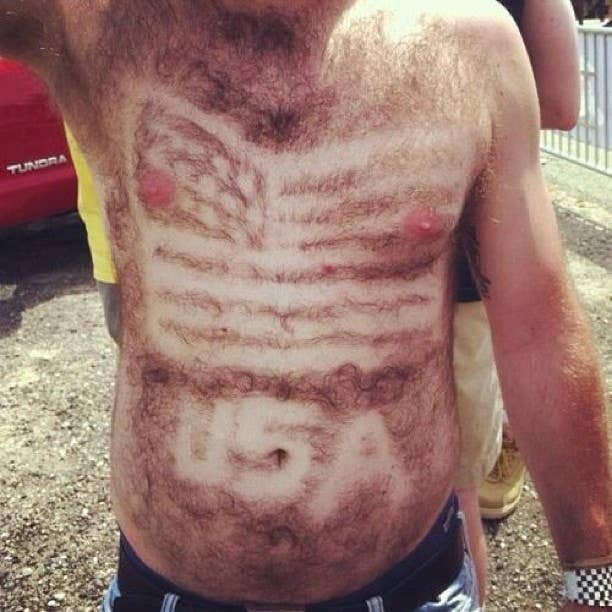 2.
Trust in the Constitution. Trust in the Bill of Rights. Trust in Democracy. TRUST IN THE COURAGE OF ALL OF THESE MEN.
3.
Little William insists on wearing his spangled onesie at all times, because he intends to grow up to be world's foremost American.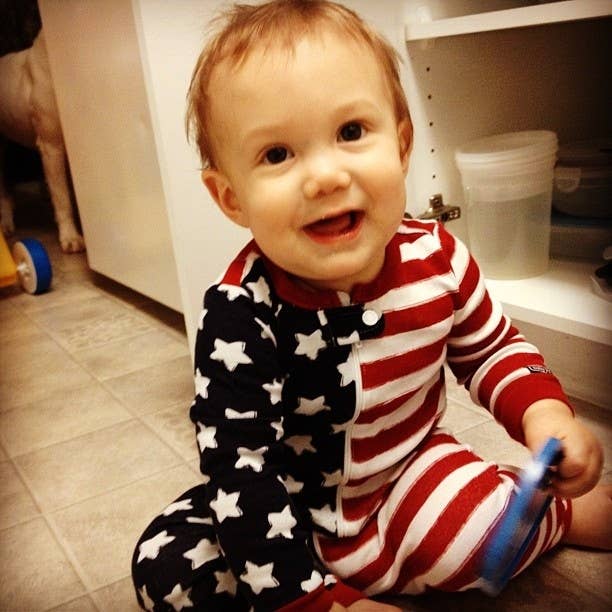 4.
The tank top shop in their town can't make these things FAST ENOUGH. Look at how much FUN they're having.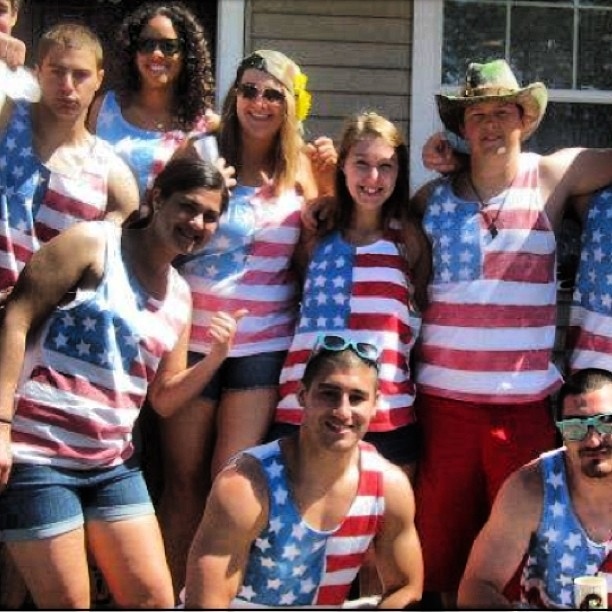 5.
College? Whatever. 'MERICA. LOOK AT MY HAT. YOUR HAT IS BORING.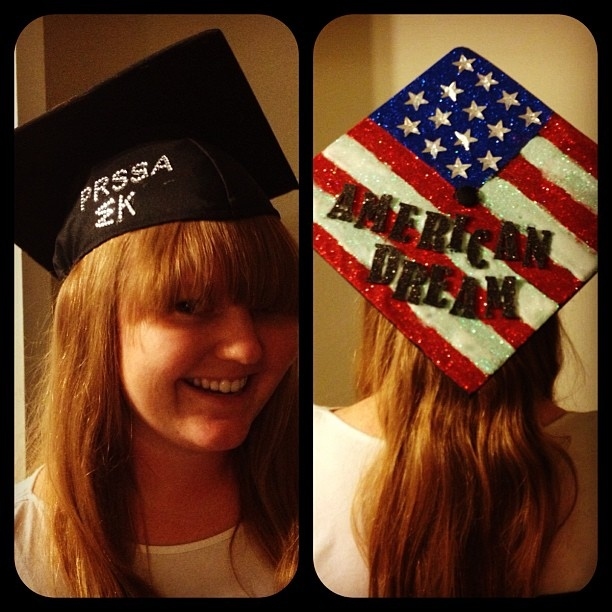 6.
It's not enough to display the flag. If one is truly courageous, one must be the flag.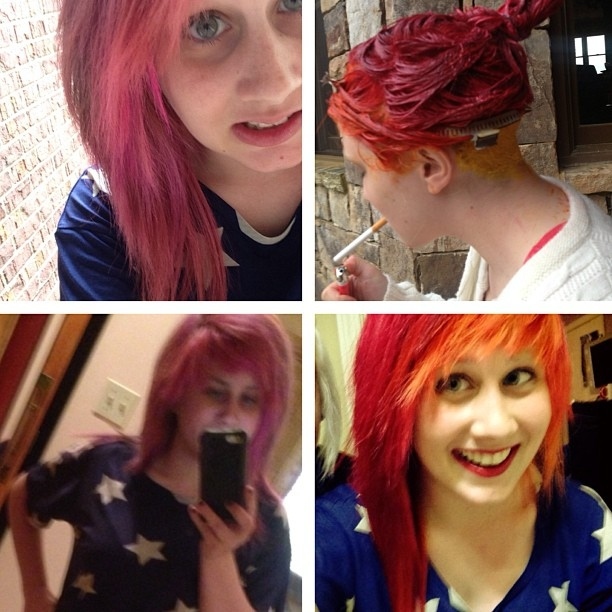 7.
Do I need to say it again? Or do you get it.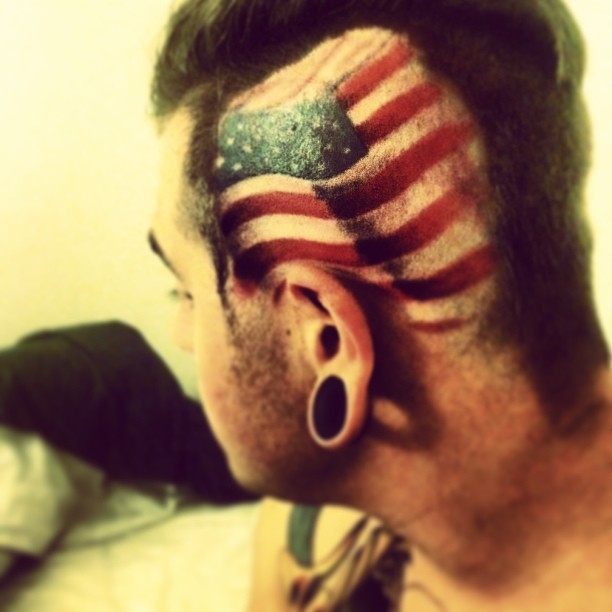 8.
Pick up a pack of 'Merica socks for you and your friends! They're American-flavored, and conducive to friendship.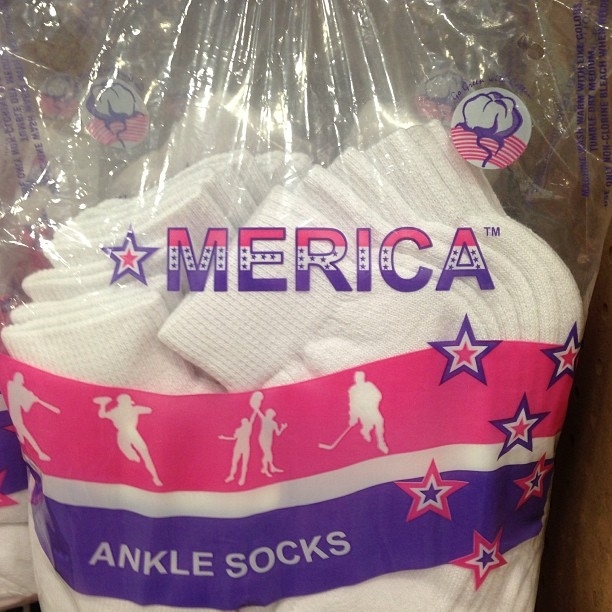 9.
One second you're sharing chicken nugs with some friends, next - a wild America appears! Now you're reciting the Pledge of Allegiance at full salute.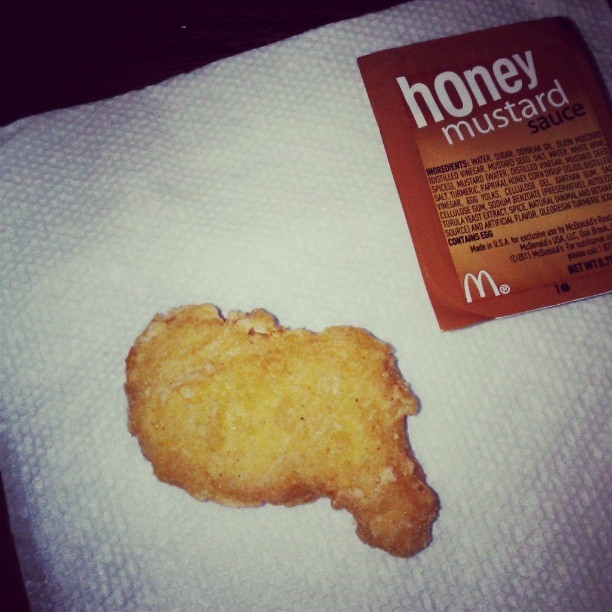 10.
Get your rest, young patriot, for tomorrow you must join your fellow countrymen and PRAISE ALL THAT IS AMERICA! That just means making friends at a bonfire and roasting hot dogs.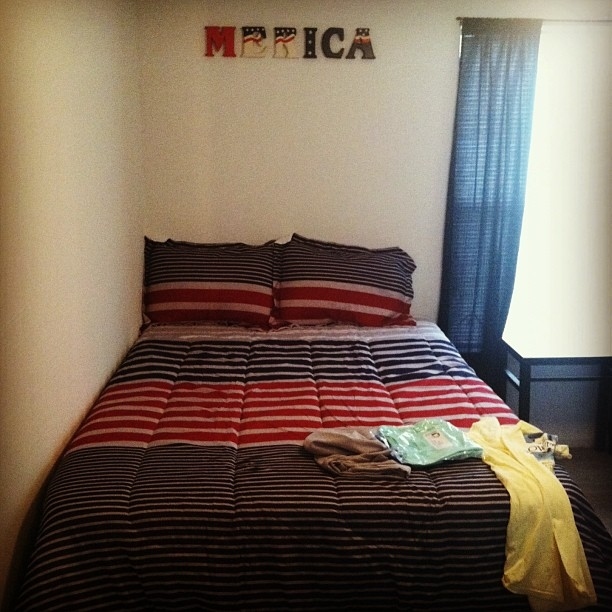 11.
Are your tweets as bold as Cloyd's? If not, up your tweet game. YOU'VE GOT IT IN YOU.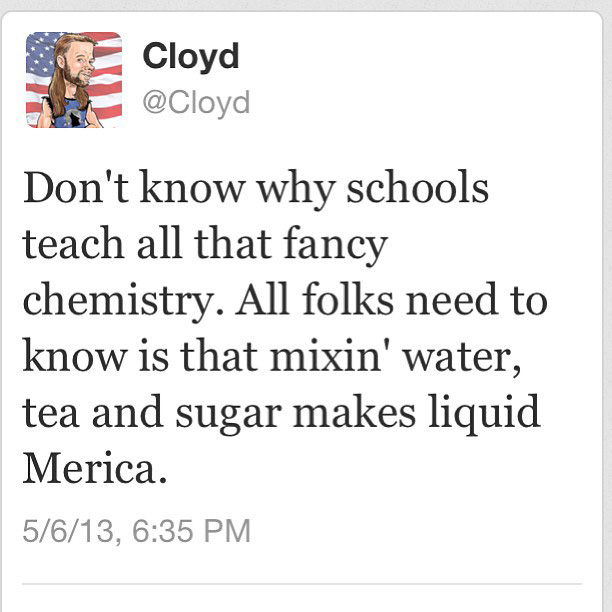 12.
Could you see yourself wearing these? Could you handle it? WELL? COULD YOU?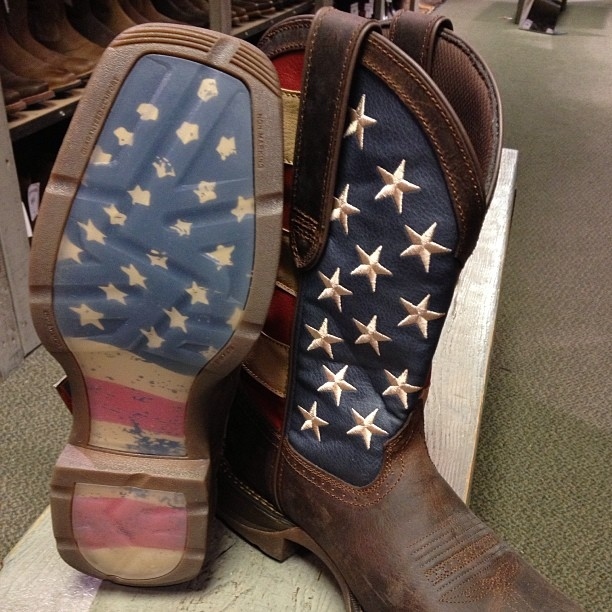 13.
How do you eat strawberries? PLAIN?? Get out of your comfort zone.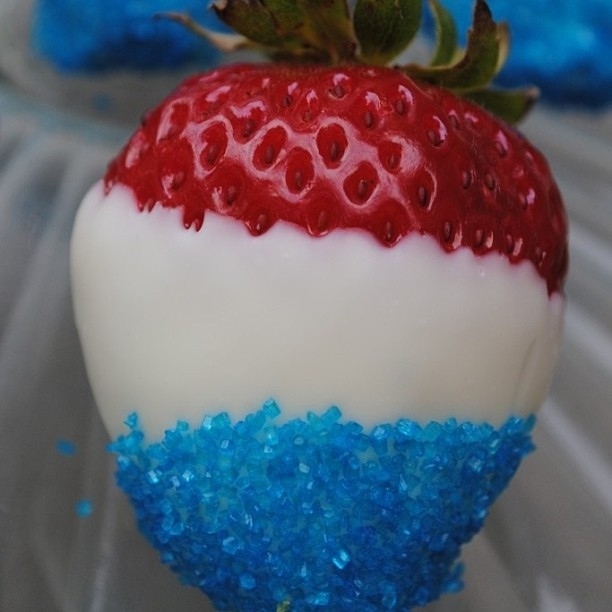 14.
Patriots! Declare your allegiance! Shout it from the mountaintop! Put down a red card with a noun on it!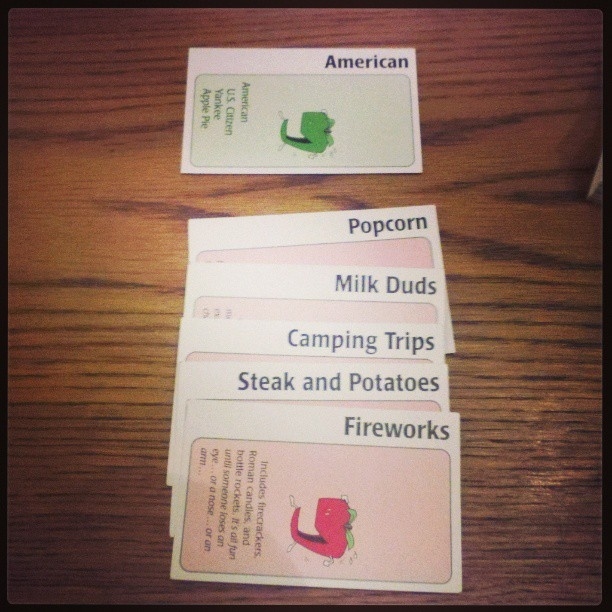 15.
Steak, fries, tank top, thumbs up. Be bold like this guy, and watch as new friends flock to you.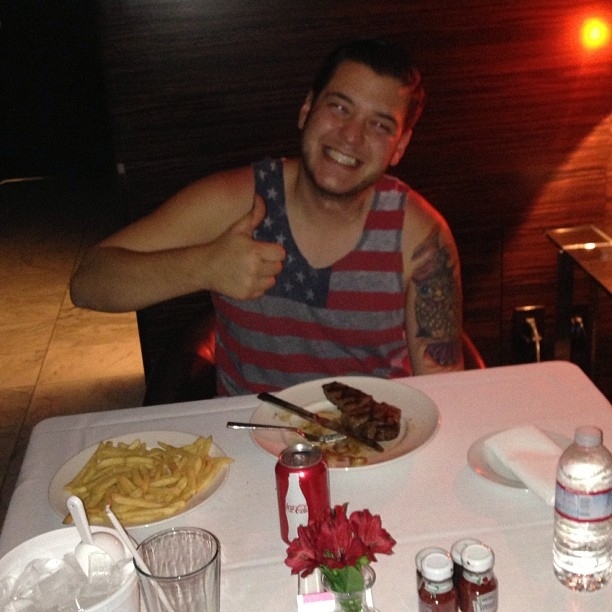 16.
Not just anyone could pull this off. THAT'S A CHALLENGE. ACCEPT IT. AMERICA!!!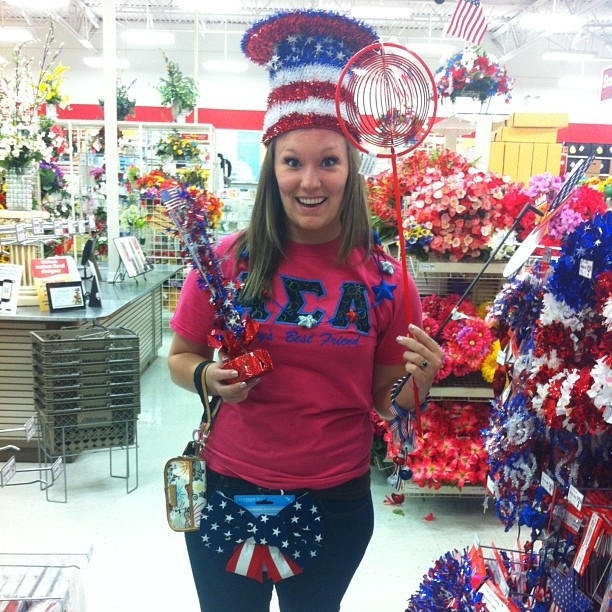 17.
Motivational pants for those tough work outs! Lift all of the weights! Zumba like no one's watching! You're a star!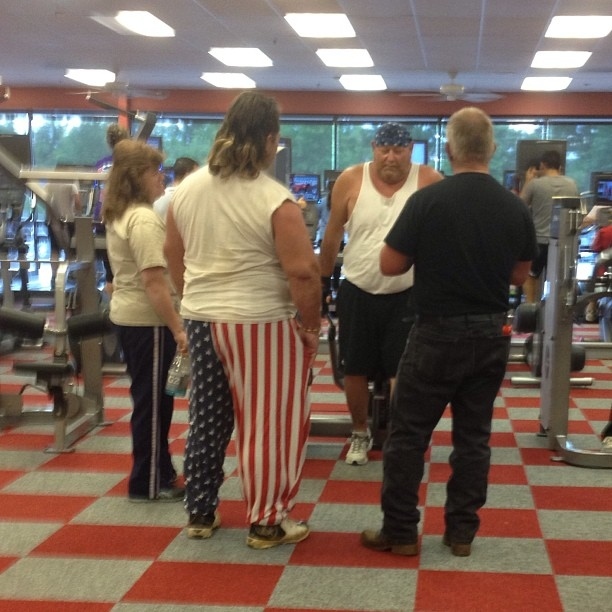 18.
USA! USA! USA! YOU LOOK LIKE A FLAG. YOU'RE INVINCIBLE! GET OUT THERE AND LOVE AMERICA MORE!!!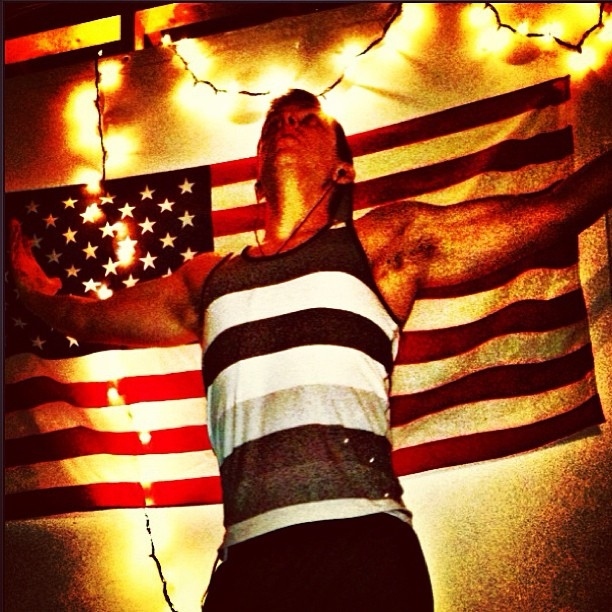 19.
Behold! This man is all that is America. Fearless, at the top of a mountain, screaming at the sky - BE A FLAG!!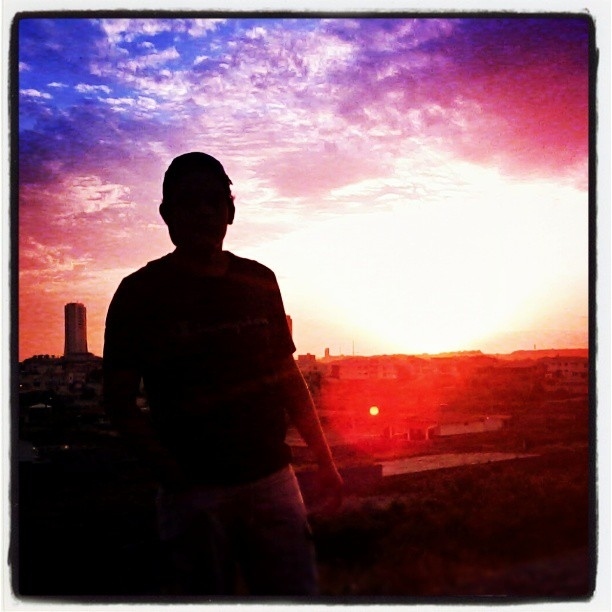 20.
These double daters just met today, and look at how well they're getting along! Their common interest? AMERICA!!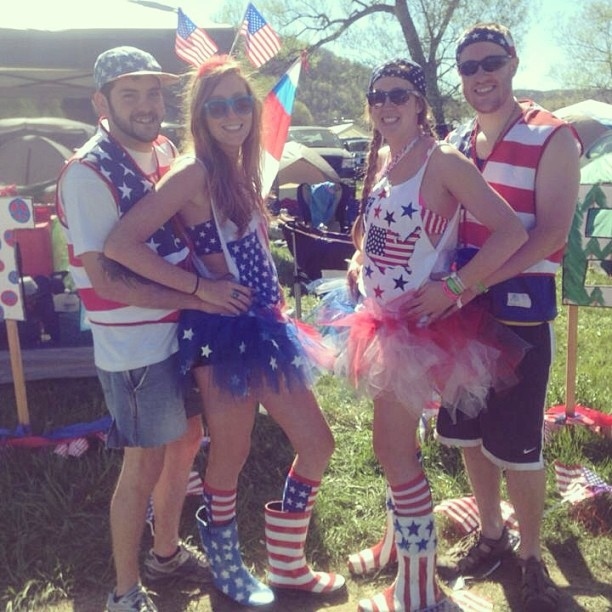 21.
Oh hello, friend. I see you've chosen to put your tattoo on your arm. WELL I PUT MINE ON MY FACE. AND IT'S REAL. GET ON MY LEVEL.