The ad appeared on Avito.ru, a Russian version of Cragislist, on February 25, and soon went viral.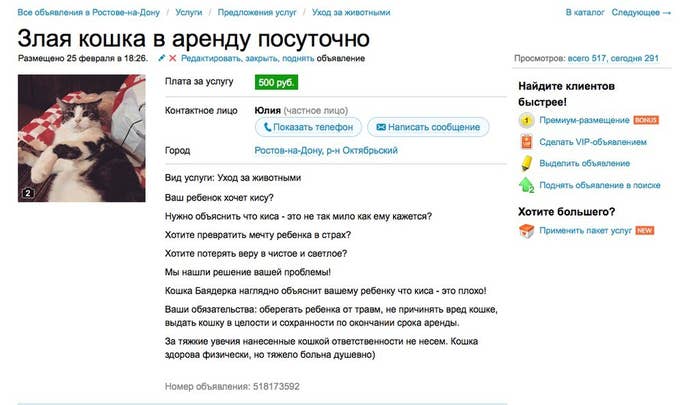 The cat is called Bayaderka, and her human Julia is offering to rent her out on a daily basis, 500 rubles a day (approximately $8). She also supplies two pictures of the evil cat.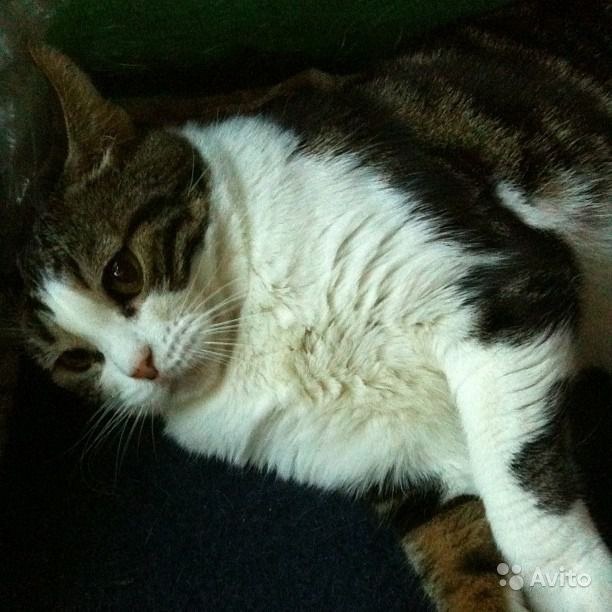 The body of the ad is as follows:
"Does your child want a kitty?
Do you need to explain to your child that a kitty might not be as nice as he thinks?
Do you want to turn your child's dream into a fear?
Do you want to lose your faith in the good things of the world?
We have found a solution to your problem!
Cat called Bayaderka will clearly explain to your child that a cat is a bad idea!
Your responsobilities will include guarding your child against injuries, making sure the cat is healthy and happy, and safely return the cat at the end of your rent.
We will not be held responsible for the severe injuries caused by the cat. The cat is healthy physically but not mentally :)"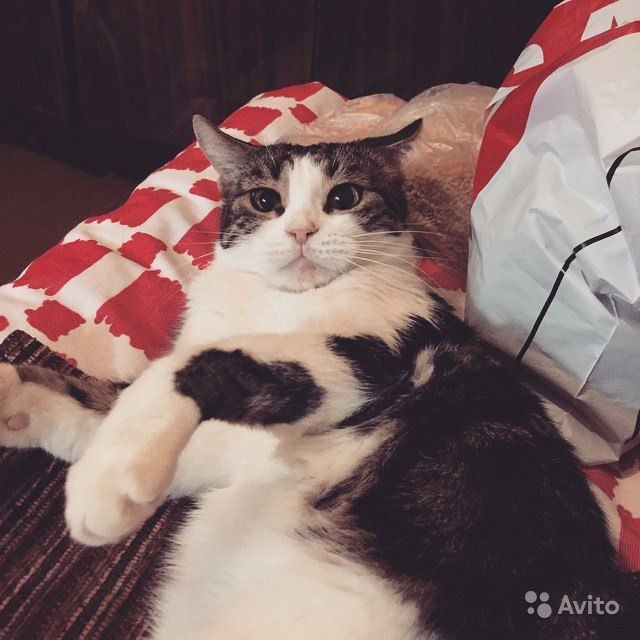 avito.ru
Disclaimer: The ad is probably a joke.