Vladivostok, a city in Russia's Far East, is famous for its seafood delicacies. This cat knew that.
The video was shot by passers-by. They saw a cat in the window of an airport fish shop, eating everything he could get his paws on. The shop assistants told RIA Novosti that the cat ate lots of dried fish and squid.
He also bit through vacuum packaging of more products, and everything in the display window had to be destroyed.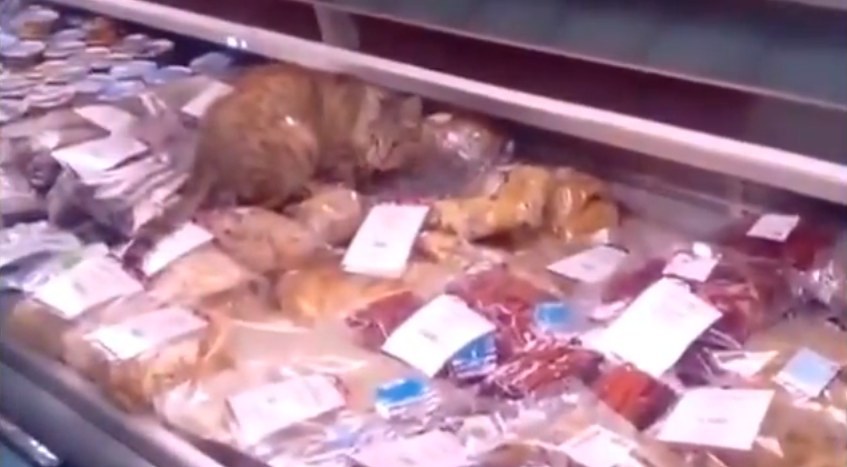 Shop assistants say that they've seen this stray cat in the airport before, and that CCTV footage shows that the cat managed to sneak into the shop unseen before closing time.
Airport's speaker told the press that no animals live on the premises and that it's possible that the cat belonged to one of the passangers and managed to escape from the carrier.