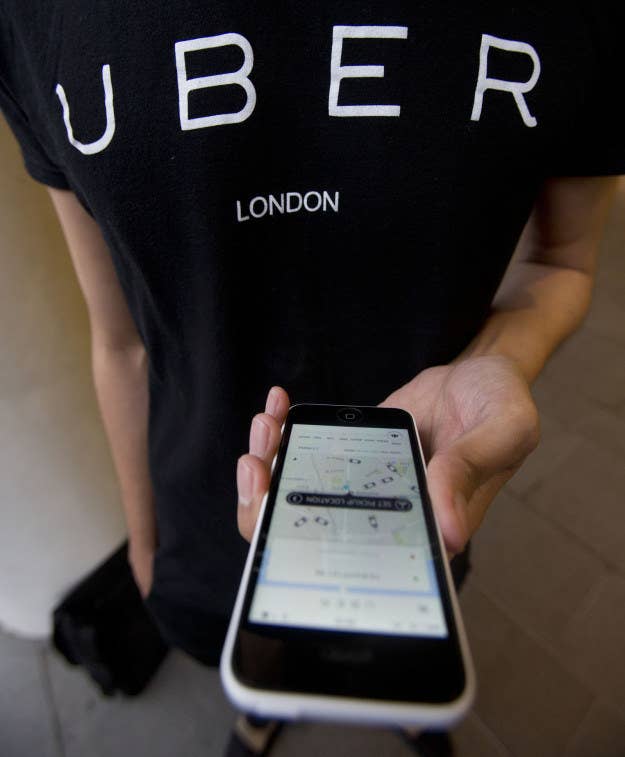 Uber is offering drivers in the UK free courses in subjects ranging from accounting to marine biology as part of a range of new measures designed to appease disgruntled drivers and increasingly vocal critics.

The company said in an announcement on Thursday that it was making the changes based on feedback from drivers, saying it wanted to do "better".
Alongside free education courses, Uber drivers can also get free language courses, subject to how long they have been with the company, which is a response to Transport for London's plans to make basic English reading and writing compulsory for drivers.

The Labour MP Frank Field, chairman of the Commons work and pensions select committee, said the changes did not go far enough.

Field, who has called on "gig economy" companies to ensure workers get a minimum wage and afford them a raft of other rights not guaranteed under current law for the self-employed, labelled the announcement an "encouraging first step" in addressing the "wellbeing" of drivers.

But, he told BuzzFeed News: "This action falls way short of offering drivers a cast-iron guarantee that they will take home a decent minimum income from their work."
As part of the new plans, drivers will also be given the option of deals on pensions – though Uber will not contribute to the funds – and "Earnings Advice Sessions" will be offered directly to its drivers who "are making less than the hourly average", though all drivers can use the service.

Uber, which classifies all drivers that work for it as self-employed, has been locked in a battle with MPs and unions who claim its drivers should be reclassified as workers and thus be entitled to privileges they do not legally get as contractors, including holiday pay and the national minimum wage.

The company is currently appealing an employment tribunal ruling, which found it should have classified 19 drivers as workers. The drivers' claims were brought by the GMB union, and were heard in the London Central Tribunal last July.

Annie Powell, a lawyer in the employment team at Leigh Day who worked on the case on behalf of the workers, told BuzzFeed News at the time that the ruling was a "groundbreaking decision" that could encourage other workers "wrongly" classified as self-employed to bring similar claims.

Uber, however, has consistently defended its business model, and said that "tens of thousands of people in London drive with Uber precisely because they want to be self-employed and their own boss".

In the announcement on Thursday, Uber said it had made the terms and conditions for Uber passengers clearer because drivers "deserve to be treated with respect, and need to know that Uber won't tolerate passengers who are rude, abusive or violent".

It has also introduced an option for drivers to use a new system called FlexPay, which means they can request their wages more frequently than weekly.

In a blog announcing the changes, Jo Bertram, regional general manager of Uber in the UK, said to drivers: "This is just the beginning. We know that the best way to make driving with Uber a great experience is to listen to the people who do it themselves." She said more changes would be announced later this year.

Labour MP Field added: "There remains what looks to be a total absence of support for drivers who sustain an injury or fall ill, for example. They will, it seems, continue to be left by Uber to fend for themselves.

"Today's announcement should form the first of what I hope will be a series of moves to ensure every Uber driver is treated, and paid, more fairly."