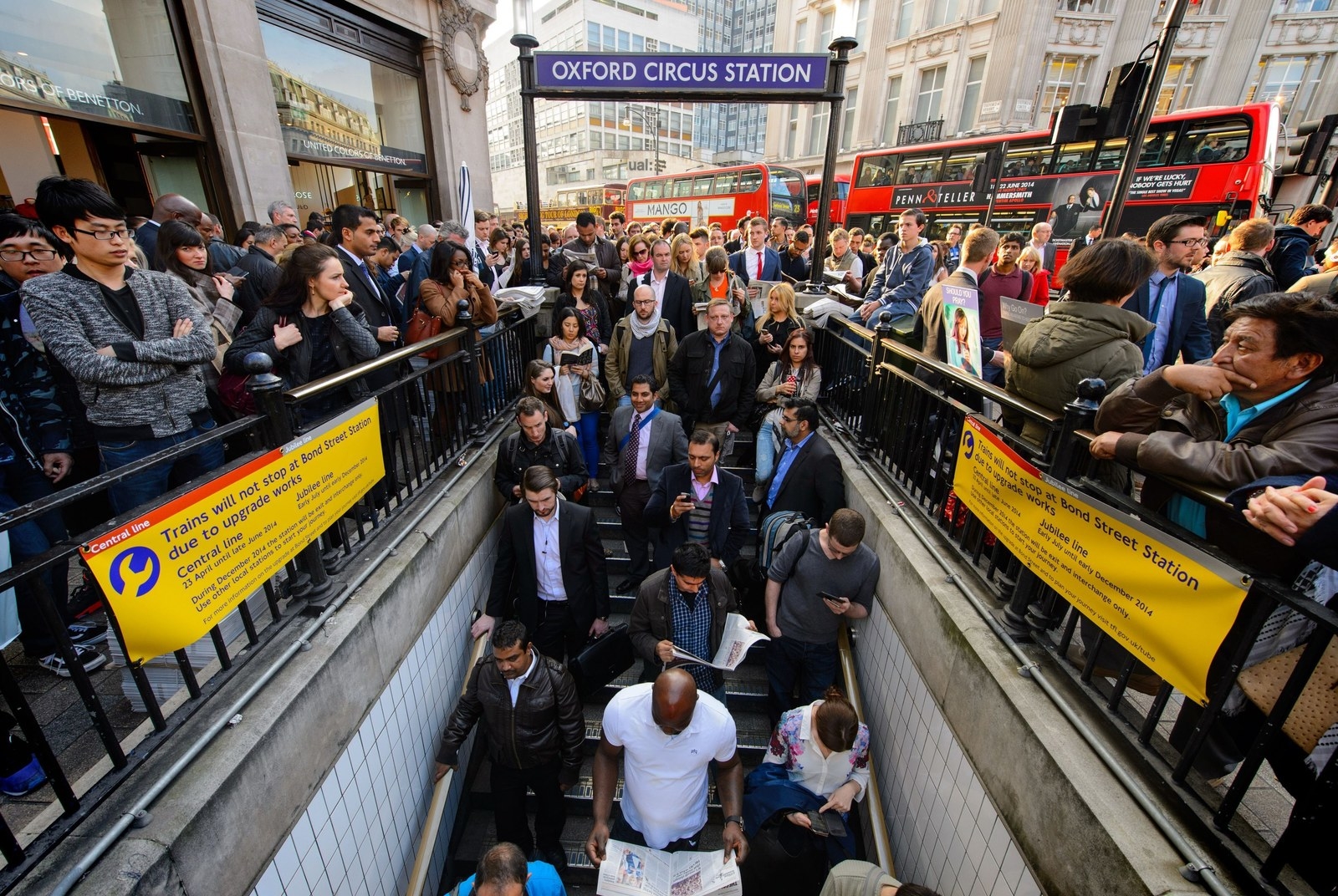 There have been more than 8,000 delays to London underground trains over the last decade due to issues with the brakes, official figures seen by BuzzFeed News show.
The Transport for London (TfL) data, obtained via a freedom of information request, stretches back to 2005 and reveals there have been 8,177 tube train delays as a result of issues with the brakes.
According to the figures, thousands of journeys have suffered delays because of "irregularities" and defects with trains' braking systems. This includes where a driver has had to stop the train and, TfL said, in some instances take the train out of service altogether for security checks.
The tube trains have a double braking system that means that total failure is extremely rare and the risk is "practically nil" TfL said, meaning it is very unlikely a train will fail to stop. Rather, TfL said, there was usually "an aspect of the braking system that would stop the train braking as efficiently as we would wish."
Over the past decade, from January 2005 to April 2016, those lines with the greatest number of delays due to brake defects were the Metropolitan, Northern, and Central lines, with 1,143, 1,151, and 1,094 respectively.
These were followed by the Bakerloo line (1,026), and Hammersmith and City line (962). The Waterloo and City line had the least (87).
Use our interactive tool to view which lines have had the most delays so far this year.
The TfL data shows the Piccadilly, Central, Northern, and Bakerloo lines were the worst culprits in the year to April 2016.
There have also been 13 delays attributed to brake defects on the Metropolitan and District lines, five on the Victoria line, four on the Hammersmith and City line, three on the Jubilee line, and two on the Waterloo and City line.
Over the 11-year period, the data shows a trajectory of improvement. There were almost four times as many delays attributed to brakes in 2005 (1,108) than in 2015 (315).
However the RMT union had a dispute with TfL in November over what it said were "worn brakes" on Piccadilly line trains. The RMT said "a lack of investment" was responsible for what it called an old fleet of trains. The union told BuzzFeed News this had caused delays. It also said TfL had been cutting staff training time for tube drivers.
BuzzFeed News asked TfL to comment on why there appeared to be such a high volume of brake issues on particular lines, and to respond to the union's comments.
A spokesperson said delays on the London underground were currently at their "lowest-ever level" and that it was carrying out a "huge programme of modernisation with stations, trains, track and signalling being upgraded to enable faster and more reliable journeys."
They added that TfL had introduced new trains to the Circle, District, Hammersmith and City, and Metropolitan lines in recent years. Furthermore it would be adding new trains to 40% of the network, on the Bakerloo, Central, Piccadilly, and Waterloo and City lines in due course.
"These new trains will help us to deliver more frequent services as well as boosting reliability," the spokesperson said.
Tube trains undergo regular maintenance work to ensure safe and reliable running, they added.
TfL also said that there had been "record levels" of journeys in the past year, with around half a billion more each year compared with five years ago.