An ad for diet pills showing slim young women losing weight before a holiday has been slammed as "irresponsible".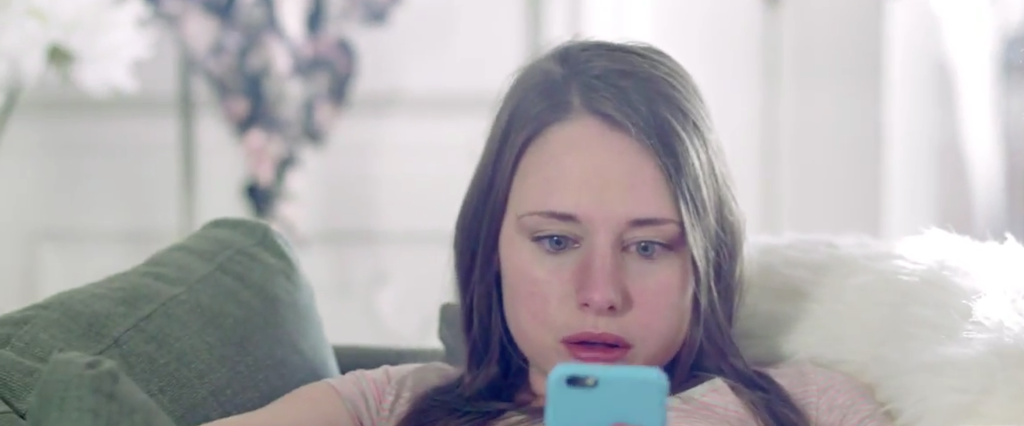 The advert for XLS-Medical Max Strength – recommended only for those over the age of 18 – shows the two already healthy young women communicating via text. "Ready for the holidays?" asks one, showing off a picture of her slim figure.
"Wow, you lost weight! You look great!" the other young woman responds. Visibly concerned, she complains she'll "never fit" into her holiday wardrobe.
Her friend recommends she take XLS-Medical Max Strength to reduce calories and "lose weight". The frame then cuts to them grinning and taking selfies on a beach.
The brand, which claims to accelerate weight loss, counts presenter Denise Van Outen as an ambassador. She attended the launch of Max in London in April.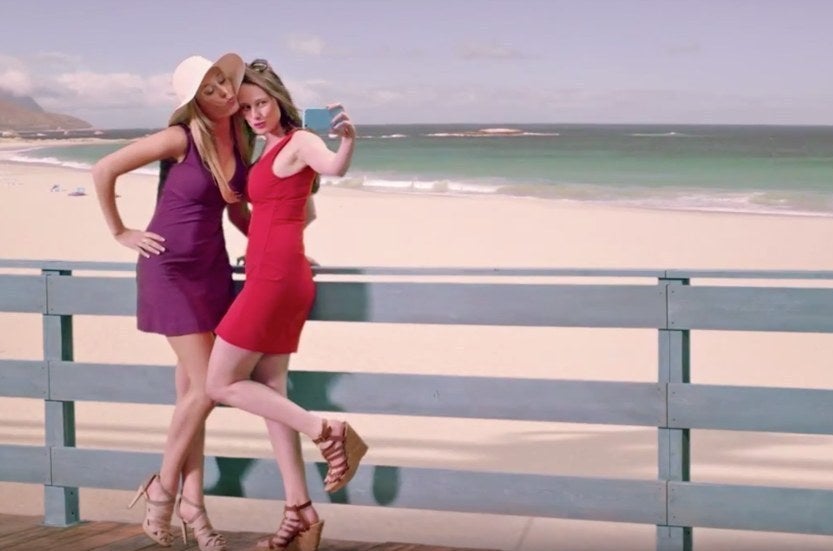 XLS-Medical said both women in the advert are over the age of 20, but some viewers complained on Twitter that the ad was "irresponsible" because they felt the women were too slim to diet and looked like "teenagers".
"That advert is disgusting – she's already skinny," said one. "Diet pills for teenagers? No wonder they are so body conscious," said another.
"And society wonders why so many girls are killing themselves?" one viewer added.
Two people expressed shock that Boots – which stocks the product – was associated with the product.
Some labelled it "seriously irresponsible".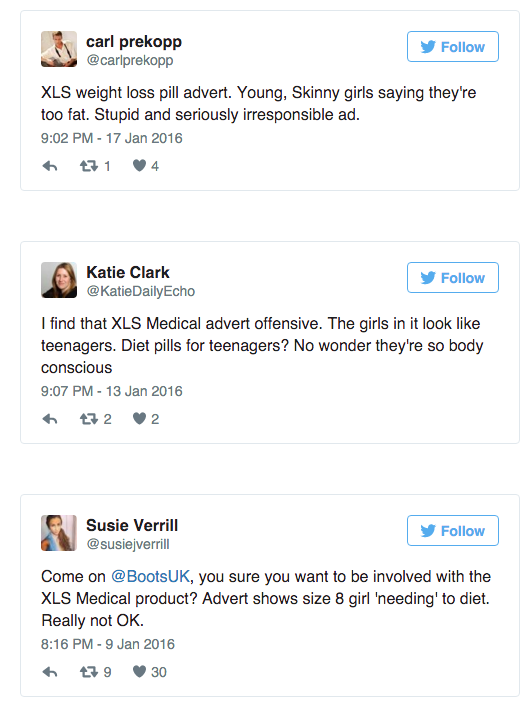 Some said it was a "shocking portrayal".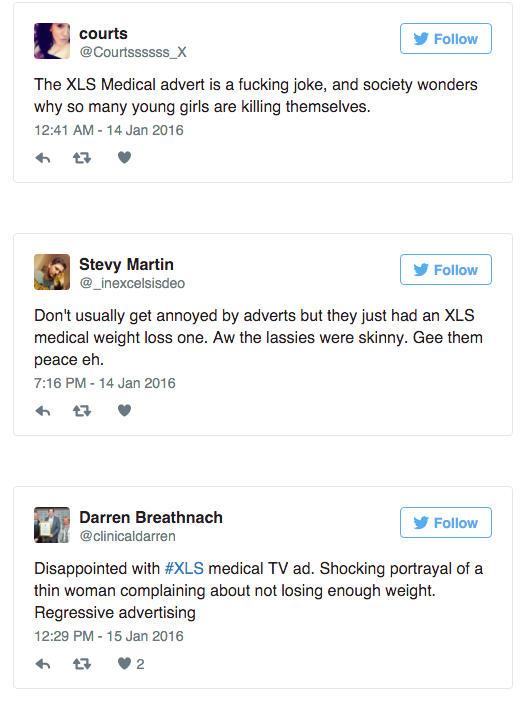 Others said the women in the ad already looked slim.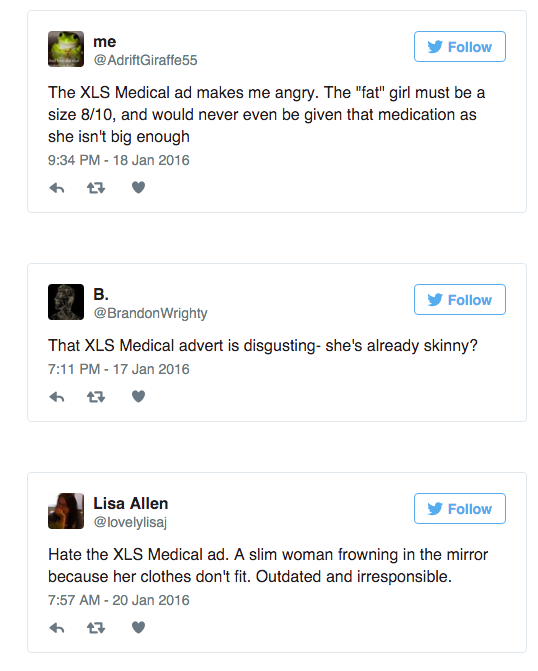 BuzzFeed News has established the commercial is also the subject of a formal investigation by the UK's ad watchdog.
The Advertising Standards Authority has been bombarded with 193 complaints alleging the ad promotes an unhealthy body image, particularly among young girls, and appeals to under-18s.
It received its first complaint for the advert, which also runs on YouTube and video on demand, in September and said it will publish its findings in "due course".
Caroline Noakes MP, who chairs the All-Party Parliamentary Group on Body Image, said the advert was an example of promotion that needed to be "kept closely under review."
She told BuzzFeed News: "Yet again this advert raises the issue of weight loss products being targeted at those who are not necessarily overweight.
"I really believe we need to have the advertising of this sort of product kept closely under review, to make sure they are not targeting people for whom there is no medical need to lose weight."
A spokesperson for XLS-Medical said: "XLS-Medical is a responsible, clinically proven weight loss aid and we're committed to providing consumers with clear and transparent information on our products.
"This includes working closely with an independent weight management consultant, to ensure that our advertising is aligned with Clearcast's adverting guidelines, including making sure that the women featured in our ads are always age appropriate (in this case, the actresses were aged 24 and 29).
"We feature all kinds of women, of various shapes, sizes, and ages across our advertising to highlight the variety of healthy weight-loss and weight-management goals and motivations our products can support."
It is not the first time dieting pills have caused controversy. Though there is no suggestion that XLS-Medical is harmful, other pills have made headlines over recent years with several deaths linked to their excessive consumption.
In July, 21-year-old Eloise Parry from Shrewsbury died after overdosing on diet pills that contained dinitrophenol – labelled "dangerously toxic" by the coroner and widely available in weight supplements.