This 23-Year-Old Entrepreneur Has Created A New Ride-Hailing App To Take On Uber
Markus Villig was just 19 when he founded Taxify, and he's now brought it to London. But can he really drive customers away from Uber?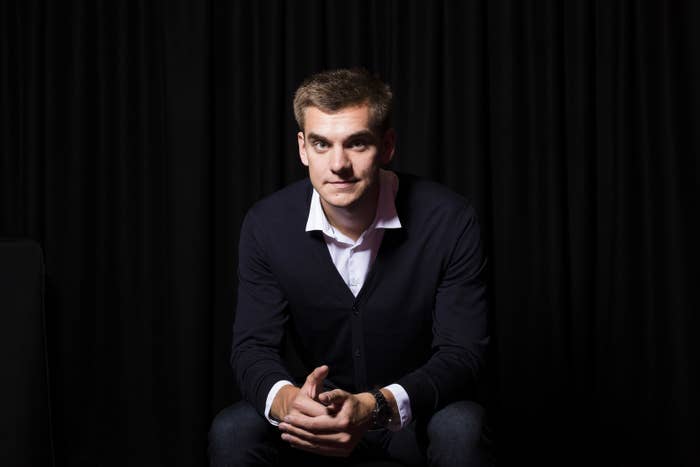 You've probably never heard of Taxify, and you've probably never heard of its 23-year-old Estonian software developer turned CEO either.

But Markus Villig, who created the app when he was just 19 with a €3,000 loan from his parents, wants you to get familiar with his business: he wants you to ditch Uber and use Taxify, which he launched in London this week.
"The driver interest is obviously there," Villig tells BuzzFeed News. "When there's a lack of competition and a monopoly they [the market leader – Uber] can charge whatever rates they want to, [that] means that drivers aren't earning much."

Taxify claims it will always be 10% cheaper than Uber, but BuzzFeed News calculated that drivers using the app would earn only marginally more than an Uber driver for an equivalent journey – only around 25p more on a £10 trip.
Taxify looks and works similarly to Uber, and has already launched in 19 countries including Latvia, Lithuania, Georgia, Poland, the Czech Republic, Nigeria, and South Africa. France is next on the cards.
The concept for the app was developed when Villig was still at school. "Probably about 10 years ago I realised I really wanted to start up a tech company," he tells BuzzFeed News.
"I started coding to get some experience, and made some mobile apps. I was doing these different prototypes on the side in high school, and then right when I was doing final exams I started Taxify.
"I managed to get into uni and studied IT for one semester but by that time we already had close to 10 employees so I had to drop out and focus on this."
Between 2013 and the start of this year, investors ploughed €2 million into the business. And then last month, it was announced that Taxify had secured a further undisclosed (but "much bigger") sum from Didi Chuxing, a major ride-hailing app in China with a reported 300 million users that bought out Uber's China business last year.
According to Villig, Didi Chuxing – which is also investing in other Uber rivals around the world – wants to make sure that Uber "will not dominate". Taxify, if Villig is successful in his aim, could have a shot at helping.
Villig thinks that despite the dominance of Uber, Taxify could take 20% of the London market within a year. Whether that becomes reality or is a pipe dream depends in the first instance on how many customers and drivers Taxify can tempt away.
Around 10,000 drivers have signed up since it started a recruitment drive in May, Villig says. Meanwhile Uber, which has 40,000 drivers in the UK, has welcomed competition as "a good thing as it raises service levels across the board".
Because drivers for Uber and Taxify are engaged on a self-employed basis, there is nothing stopping them from working for both apps at the same time – so a key challenge will be influencing which app drivers choose to prioritise.

Taxify will also have to navigate the growing scrutiny on how companies in the so-called gig economy operate.
Under UK law, those who are self-employed, which includes all gig economy workers, are not entitled to the same rights they would be if they were contracted as employees or workers.

But in 2016 Uber lost what was described as a "landmark" case brought by a group of 19 drivers who challenged their self-employed status in court and argued they were entitled to the minimum wage, holiday, and sick pay from Uber, which is appealing the decision.

That case was one of several brought against companies by people who claim to be bogusly self-employed. Deliveroo, CitySprint, Addison Lee, and Pimlico Plumbers have faced similar challenges.
Meanwhile, some MPs have been highly critical of companies that rely on self-employed labour, among them Uber and Deliveroo. A report by the pensions committee, as BuzzFeed News reported, accused these companies of "free-riding" on the welfare state by failing to pay drivers a pension, the minimum wage, sick pay, and holiday pay, leaving taxpayers to "pick up the tab".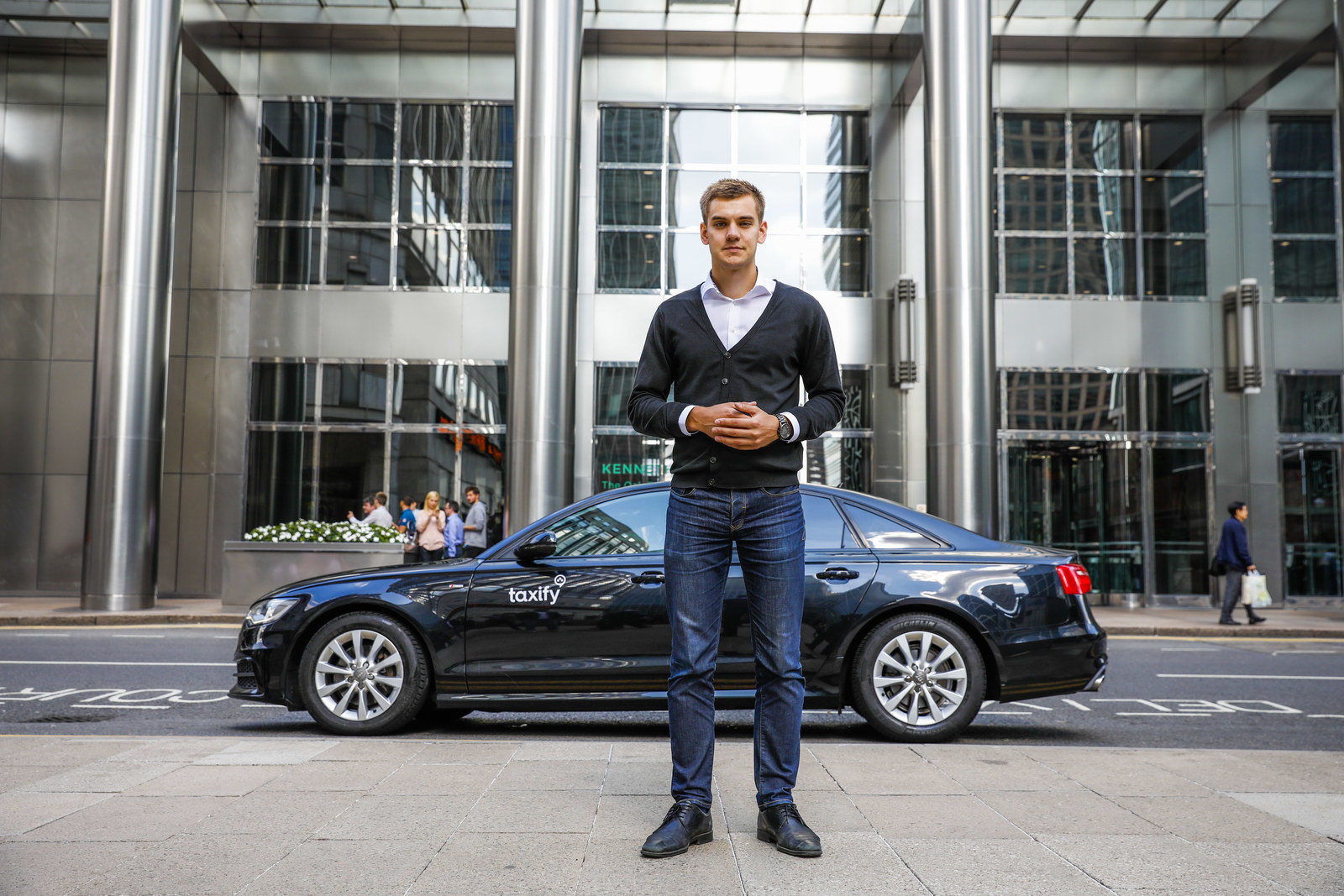 Villig says Taxify will incentivise drivers by treating them better.
"If there's only one app and all the drivers are working for 50 hours a week then of course they are going to say 'we should get some benefits', but in other markets around the world [where there are multiple ride-hailing apps], drivers are independently choosing which apps to work for.
"They might work for Taxify for 10 hours, and Uber for 10 hours, and I think that's the flexibility that's missing in the UK. The drivers are just forced into one app."
He adds: "I think most of these issues will go away because of normal market forces – when everyone is competing, no one can get away with bad treatment."
Villig sees Taxify as a viable competitor to Uber, which has faced a string of controversies in recent years, culminating in the exit of CEO Travis Kalanick.

Uber faced claims of sexual harassment in the US and allegations of poor workplace culture, and was the subject of the #DeleteUber hashtag after it suspended surge pricing and offered rides at JFK airport when New York taxi drivers were striking to demonstrate against Donald Trump's so-called Muslim travel ban. Critics accused the app, which said its intentions had been misunderstood, of seeking to profit from the strike.
But reputation issues aside, Uber is still a giant. It is valued at more than $50 billion and has more than 12,000 employees worldwide, not including more than 1 million drivers signed up to the app.
Taxify has 200 employees around the world, so in terms of scale there is a long way to go.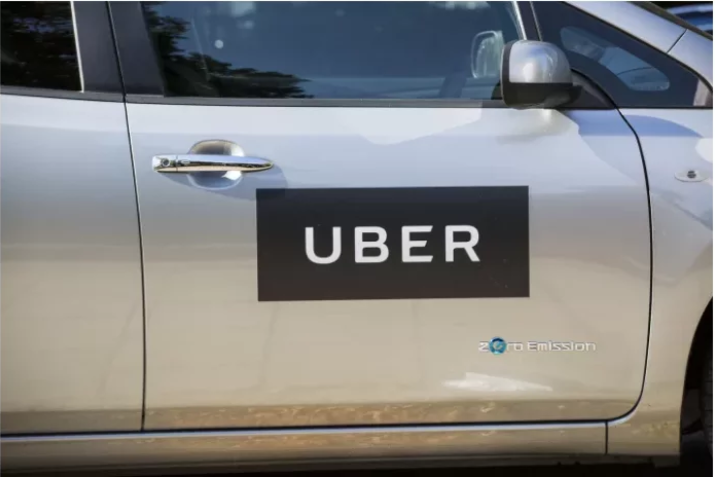 At the launch of Taxify, the company has been keen to hammer home that it will offer drivers and customers a better deal than Uber. The company has claimed it will always be cheaper than Uber by around 10% and that it charges less commission from drivers than Uber. "Happy drivers means a better quality service for riders," the company says in its press release.

After BuzzFeed News crunched the numbers, a Taxify spokesperson said drivers would also be offered "a variety of different loyalty rewards to ensure that each driver on Taxify is earning at least 10% more than the equivalent trip on a competitor app".

The spokesperson added that drivers could earn a "an extra £200 on average a month".

Drivers can also set which radius they would like to work in, and customers can pay in cash if they select to do so on the app, the company said.

Villig hopes these incentives will attract drivers and customers. Throughout September it is investing in giving customers half-price rides – though drivers will still be paid the full amount, a spokesperson confirmed.

On launch day, BuzzFeed News tried to order a Taxify car from east London, but there were none available on the app. In central London there was a 16-minute wait for a car, and later a six-minute wait, while Uber cars were readily available.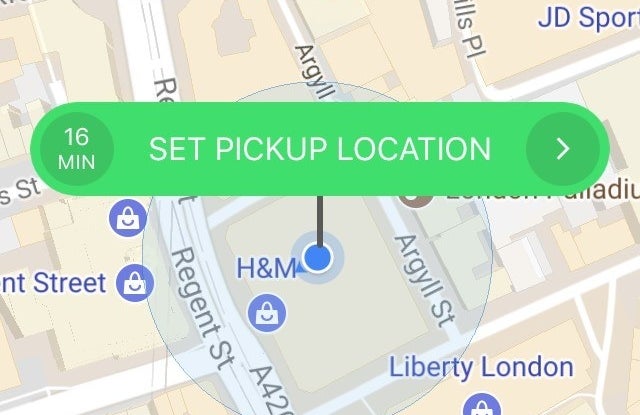 Time-poor customers often want immediate service at the tap of a screen, which illustrates the challenge Taxify faces in trying to break into an already-dominated market. But Villig says he is confident.
"At first we were afraid to come [to London] because Uber was already so big," he says, "but we have confidence in this model."
Villig is flying back to Estonia after his interview with BuzzFeed News, after four days in London. He is a frequent flier, visiting offices around the world to ensure staff stay happy.
In his spare time, he tells BuzzFeed News, he reads "compulsory stuff I need to take on business – and then science fiction", and also does a lot of sport, including running and playing football.
"I've realised that's quite important, otherwise I can't cope with the workload," he says with a laugh.