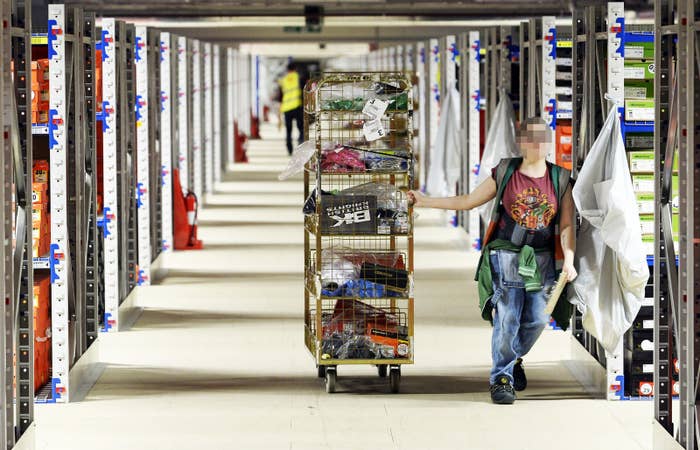 Businesses that use temporary contracts or agency staff – such as Sports Direct and Asos – should be "transparent" and publish details about their "model of employment", Matthew Taylor has said.

Speaking to BuzzFeed News, Taylor, who on Tuesday published a major review for the government into the modern world of work, urged government to take steps to make big businesses publish how many agency workers are used in their supply chain.

He said businesses should also make public the number of people on agency and zero-hours contracts who request to move to fixed hours or permanent direct employment.
These figures, he told BuzzFeed News, should be the responsibility of overarching brands, rather than suppliers subcontracted to manage labour supply for a certain business.

"Transparency should lie with the ultimate user," Taylor told BuzzFeed News.
A recommendation made in the review states that agency workers should be given the right to request a move to a full-time contract after 12 months, and that businesses must "consider the request in a reasonable manner".
Agency work is used widely across different industries including retail, manufacturing, and agriculture – but it can be insecure for workers, while the lack of regular income can make loans and mortgages difficult to secure. Agency work does not typically guarantee hours, or protection against unfair dismissal.

Taylor said many businesses – for example an ice cream factory – that have huge peaks in demand have "a good and strong reason for using agency workers", and the report says it does not want to stop companies using them. But the review also urges government to "address situations in which companies use agency workers over a longer period of time as a substitute for effective workforce management".

Agency work, while flexible, can lead to concerns regarding "not knowing whether work will be terminated and having no security of income", the review states.
A three-month BuzzFeed News investigation last year into working conditions at Asos's Barnsley warehouse uncovered allegations of agency workers having shifts cancelled at short notice, and, in one instance, an assignment being ended after a panic attack. Asos disputed the allegations.

"I think there are strengths to agency working but the point about transparency is that large companies should take responsibility for what happens in their labour supply chain, and if you have a good and strong reason for using agency workers then that's fine," Taylor told BuzzFeed News.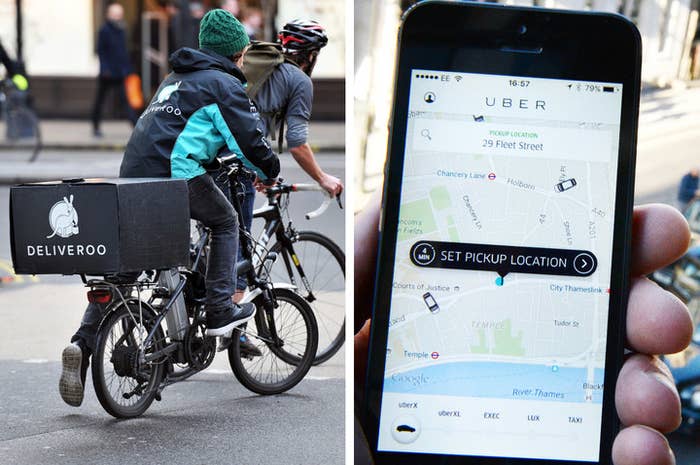 He added he would also like to see government ask businesses that rely on self-employed contractors, such as Uber, Deliveroo, and others, to publish how many contractors they work with above a "certain threshold".
"|f [they] are using thousands of independent contractors [we would] want them to be transparent, because that might lead people to ask legitimate questions about [whether] those people truly self-employed, if they're all doing exactly the same thing," he added.
The wide-ranging 115-page review, which prime minister Theresa May unveiled with Taylor at an event in London, was commissioned in 2016 to address the rise in the gig economy and other nontraditional forms of work.

But critics, including unions and the Labour leader Jeremy Corbyn, have described it as a "huge missed opportunity", and questioned to what extent its recommendations are enforceable. The party had pushed for a ban on zero-hours contracts, which was not recommended by the review.

The recommendations set out in the Taylor review include scrapping loopholes that enable recruitment firms to pay agency workers less than they pay directly employed staff, and enabling people on zero-hours contracts to "request" guaranteed hours.

It also urges government to clarify employment law and introduce a new sub-status that would allow gig economy firms, such as Uber and Deliveroo, to offer benefits including holiday pay and sick pay without needing to guarantee the minimum wage – which businesses fear would risk the flexibility of work offered.