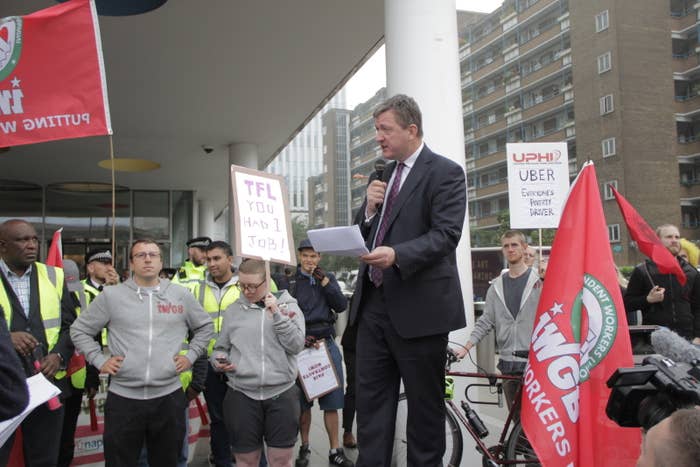 Uber on Wednesday began a fightback against a "landmark" court ruling that had found a group of drivers were entitled to holiday pay and sick pay from Uber because the company had incorrectly classified them as self-employed rather than as contracted "workers".

Critics of Uber have argued that because drivers can be logged off for refusing trips, cannot set their own prices, and are subject to star ratings, they are not truly self-employed. In the original ruling, the judge reasoned Uber drivers were workers because of the degree of obligation placed on them by the company.

But in a seven-hour takedown, stretching over two days, Uber's lawyer, QC Dinah Rose, argued the tribunal had made "fatal" flaws in finding that the group of drivers had been wrongly classified. She argued that the judge had employed "circular" logic, and had failed to apply "proper legal analysis" and understand the way the minicab market works, or its regulatory obligations.

Rose, from Blackstone Chambers, argued that Uber was like any other minicab company in London except, she argued, that it has "tech and scale" and that "the degree of control exercised by Uber is far less" than other cab firms.

She said Uber was an "agent" and essentially a tech platform that connects drivers with customers, rather than an employer.
At the centre of her argument was an attempt to dismantle the argument that Uber drivers are under any obligation to work. This, she argued, was an essential part in proving worker status.
She said drivers could turn off the app when they liked and could cancel trips. The argument that Uber was an employer because it exerted control by operating a ratings system for drivers was false, she said, because that was "simply Uber's protection" against brand damage from drivers who might have a poor rating.

The idea that a driver could be logged into multiple apps at once, searching for jobs in the middle of the night when there were few customers, and then claim the minimum wage from all of them would be an "absurd consequence" of the tribunal, she said.

Regarding regulation, she said "drivers are prohibited from plying for hire or picking up customers from taxi ranks" and that "any private car hire driver who wants to work in London has to do it through the agency of a minicab company".
That Uber was "disruptive of traditional business, such as black cabs" was "politically controversial" but also "irrelevant" to the case, she argued.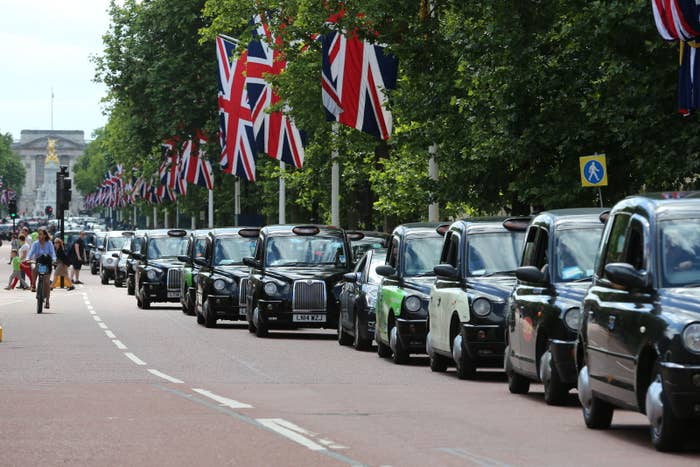 The two drivers in the case, James Farrar and Yaseen Aslam, were at the appeal hearing, which stretched across two days.

In response to Uber's arguments at the appeal hearing, the drivers' lawyer, Jason Galbraith-Marten QC, argued on Thursday that Uber's claim that it is not an employer but instead simply an "agent" for drivers was flawed as "there is no document in which drivers appoint uber as agent".

Citing the fact that drivers could be in "breach" of Uber's service agreement if they cancelled bookings, he argued drivers were under an obligation to do "work" for Uber – and therefore should be awarded worker status.

The key point to be determined, he said in his address to the judge, is whether Uber is "a single business with 30,000 drivers" or, as Uber would claim, a platform with a "'mosaic" of 30,000 self-employed drivers.
The outcome of the appeal, which is expected before the end of the year, could have huge ramifications for both Uber's thousands of drivers and other workers in the gig economy.

This is because contractors are not entitled to basic benefits such as sick pay or a pension, unlike workers.
As a result, engaging people on a self-employed basis can be a flexible and cost-effective way of doing business. Uber has also consistently argued that the vast majority of its drivers are happy with this arrangement and value the flexibility that comes with it highly.

But as scrutiny of the gig economy has increased, MPs have slammed companies including Uber and Deliveroo, accusing them of "free riding" on the welfare state by leaving taxpayers to pick up the tab for benefits including a state pension and sick pay.
The appeal comes as Uber finds itself under intense scrutiny. In a surprise announcement last week, Transport for London said it would not renew Uber's licence to operate over concerns the firm had not met "rigorous regulations" designed to ensure passenger safety.

It said it was concerned by Uber's approach to a number of issues, including its reporting of serious criminal offences.
Speaking to BuzzFeed News outside the appeal hearing, James Farrar told BuzzFeed News: "As a gig worker I drank the Kool-Aid, but began to realise very quickly the money wasn't there."

"But what really tipped me over the edge is that when I was assaulted by a passenger and police wanted the name, Uber wouldn't give it to me and wouldn't give it to the police for 10 weeks. They dragged their heels and tried to avoid it," he claimed. "And that got me really starting to look at the contracts."

Of that claim, an Uber spokesperson told BuzzFeed News: "Initially he emailed the US team – so it got a bit lost in the system. As soon as we got it we took the appropriate action. We have since updated our processes."

Jason Moyer Lee, head of the union IWGB, which is representing the claimants in the appeal, told BuzzFeed News that Uber's position that it was an "agent" was "a very ridiculous argument".

"They've got a good lawyer and finessed it, but if Uber is able to get away with this, then every sort of customer-facing, low-wage employer, could try and adopt something similar.

"These type of models will spread if we don't nip it in the bud."

If Uber fails in the appeal, it could in theory go to a higher court, meaning the battle could stretch over months or years.