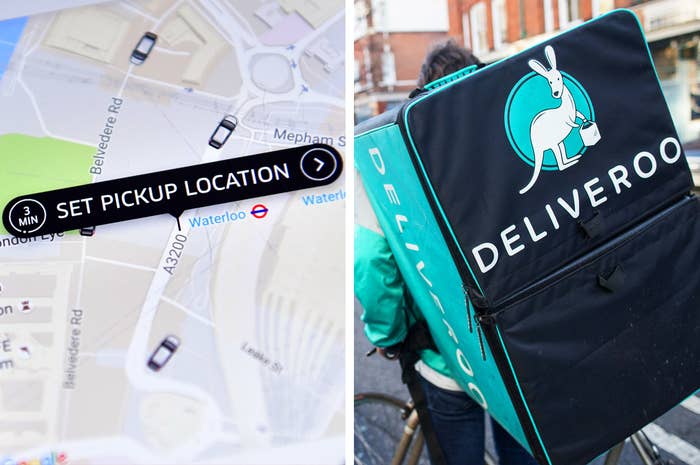 A government review of gig economy jobs that recommends enhanced worker rights but also promises to protect industry workers' flexibility is a "huge missed opportunity", Labour has said.

The Taylor review, commissioned by the prime minister Theresa May in October and conducted by Matthew Taylor, CEO of the Royal Society of Arts and a former adviser to Tony Blair, has set forward a range of measures aimed at preserving the flexibility of the gig economy for businesses while also ensuring worker rights are protected.
The report recommends seven "principles" for the government to ensure that there is "good work for all", including that "plentiful work can and should go together".
But Labour leader Jeremy Corbyn criticised the report as a "huge missed opportunity" that did not address growing issues around insecure work in the UK.
Corbyn said the government needed to abolish employment tribunal fees, scrap zero-hour contracts, and improve workers' rights in order to "halt and reverse the spread of exploitation in the gig economy".
He went on to say Theresa May's "zombie government" had "no ideas, no answers and no leadership. Her premiership has run out of steam and she will soon have to deal with her own insecure employment."
Among the headline recommendations from the report is a call for government to clarify employment law. Much of the argument surrounding gig economy work has been whether workers are getting all the rights that should be afforded them.
Several court cases have been brought against companies such as Uber, Deliveroo, and CitySprint by workers who argue they have been wrongly classified.
This is because companies including Uber and Deliveroo classify their drivers as self-employed, which means they are afforded very few protections under the law.

Unions and some law firms have challenged that they should in fact be classified as "workers" – a status that guarantees rights including the minimum wage and holiday pay but stops short of the term "employee", which carries the most rights, including the right to a company pension.

Taylor has recommended that the government look to create a new status, "dependent contractor", which does not guarantee the minimum wage but does offer benefits including holiday pay. In turn, gig economy companies should prove that on average workers can earn at least the national minimum wage.
That classification would also mean those firms would pay national insurance contributions, something critics of gig economy jobs have said the Treasury has been missing out on.

Taylor told the BBC: "If you are being controlled and supervised you are probably a worker and you should get workers' rights and also the employer that employs you should be paying national insurance."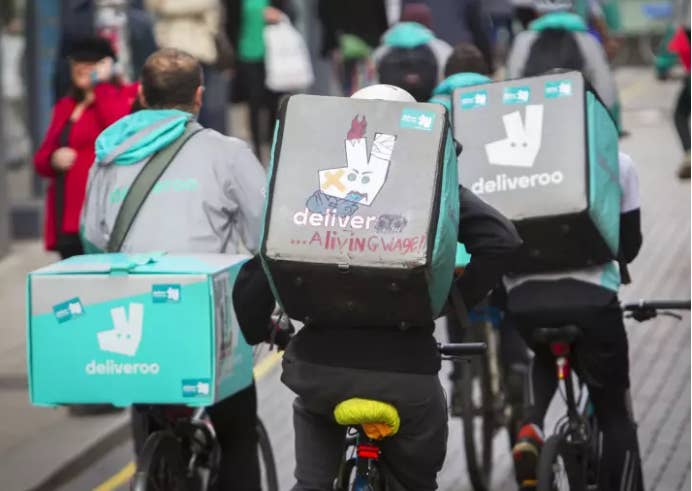 Another key part of the report has focused on zero-hours contracts, which Taylor said should be protected. He told BuzzFeed News last month that the Royal Society of Arts used them on occasion and that they were a valid type of contract.

But in the report he also suggests people on those contracts should have the "right to request fixed hours" and that businesses should consider offering a higher minimum wage for hours that are not guaranteed.
Introducing the review on Tuesday, May said the government would "act to ensure that the interests of employees on traditional contracts, the self-employed, and those people working in the gig economy are all properly protected".
She added: "Our task, informed by the work of Matthew and his team, is to make sure that the high standards of our best employers become the benchmark against which all employers are judged."

The Trades Union Congress has hit out at the report as "not the game-changer needed to end insecurity and exploitation at work".
Frances O'Grady, TUC general secretary, who was hoping for tough new measures to crack down on insecure work, said workers need "changes", not "warm words". Unions have been fighting against what they term "bogus" self-employment.

She said: "It's no secret that we wanted this review to be bolder. This is not the game-changer needed to end insecurity at work.
"A 'right to request' guaranteed hours is no right at all for many workers trapped on zero-hours contracts. And workers deserve the minimum wage for every minute they work, not just the time employers choose to pay them for."
But businesses including Uber and Deliveroo insist the flexible work they offer is highly valued by those who work for them. The founder of Deliveroo, William Shu, told BuzzFeed News in April that he would like to offer workers more rights, if it didn't mean changing their employment status.
Taylor told BuzzFeed News last month he found that more than two-thirds of people working in gig economy jobs highly valued the flexibility and were happy. It was important to preserve that, he said.