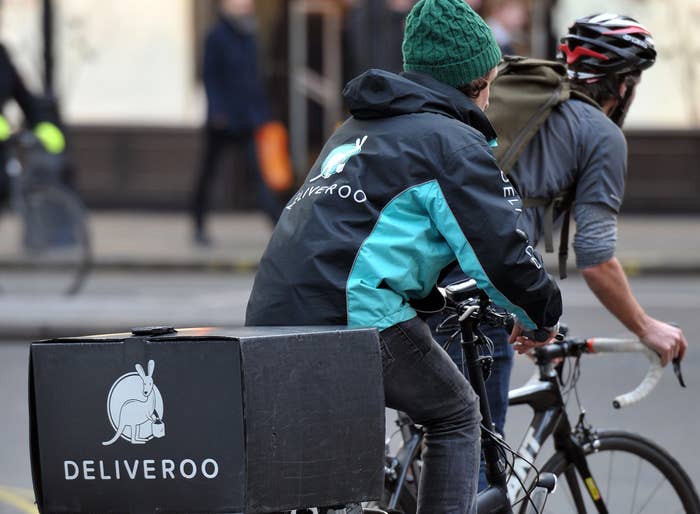 William Shu, the founder of takeaway delivery app Deliveroo, has blamed current legislation for the fact that the company does not offer its couriers certain rights including sick pay, holiday pay, and pensions.

Shu, who founded the company four years ago, told BuzzFeed News he would like to offer its 15,000 Deliveroo riders more rights but can't – because doing so, he said, would change the status of the riders in the eyes of the law and risk the flexibility the firm's riders rely upon.
Many of its riders, he said, were students or had other work commitments, and internal polling showed flexibility was the most important thing to them. The company insists they are self-employed, meaning they are entitled to very few rights.

It was not up to Deliveroo but "up to government" to come up with a "21st-century legislation that fits with a 21st-century economy and what people from the 21st century want," he told BuzzFeed News.

"The important thing to note is that the government needs to define that. We can work with the government to do that but us trying to work that out on our own when the legislation is not clear puts us in a very difficult position."

He said the company "would like to offer more entitlements and security", but that "If we were to offer these things" the flexibility that allows riders to decide their own hours would be lost. "It's as simple as that," he said.
"We need to develop a system where riders can get the best of both worlds – flexibility and some level of security," he said. "What that security is going to depend on entirely on the situation that person is in, and how long they are working.
"But that is the general idea – 100% – and you can quote me on that."

Shu was speaking to BuzzFeed News at the launch of Deliveroo Editions, a concept that will see 30 communal kitchens launched in the UK to enable 200 selected restaurants, including Gourmet Burger Kitchen and Meat Liquor, deliver food where they do not currently have a high street presence.

Shu said the rollout, to meet demand, would lead to the creation of 1,000 new jobs, employed by the restaurants.

But Deliveroo has come under increasing pressure from MPs, unions, and some of its own riders, who argue the company has wrongly classified its own workers as self-employed.

On Thursday, the Commons work and pensions select committee, which has been investigating the gig economy and the concept of precarious work, slammed companies including Deliveroo, Uber, and Amazon for what the MPs said was discouraging workers from challenging their employment status.
The committee, led by chair Frank Field MP, published contracts it had been sent by the companies and accused them of having "clauses" in the contracts that were designed to prevent workers from challenging their status.
In the case of Deliveroo, its contract says riders must agree not to take the company to an employment tribunal.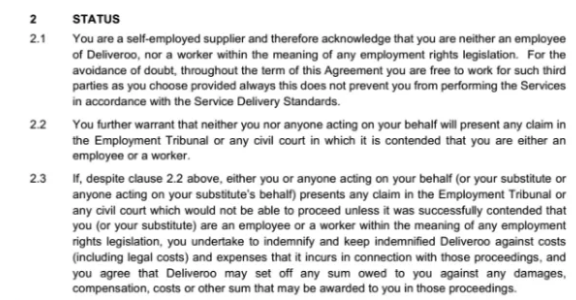 In February, at a select committee hearing, Deliveroo rowed back on the controversial clause, which it said was not enforced, and pledged it would be axed "within the coming weeks".
In Amazon's contract, for parcel delivery contractors, it is stated that "as an independent contractor, you will not be considered as having the status
of an employee of Amazon for any purpose, including statutory rights or implied contractual rights of workers or employees."

Uber's contract, meanwhile says: "The parties expressly agree that this agreement is not an employment agreement, nor does it create an employment relationship."
The committee claimed the "intention" of the "clauses" was about discouraging workers from "challenging their status, including going to court, and trying to obtain employment rights that may be due to them."

In response to the criticism, a Deliveroo spokesperson said it was "committed to ensuring that as the company continues to grow riders continue to benefit from that growth", and confirmed it would remove the clause.
Uber said: "We've always been clear to drivers who use Uber that they are self-employed and free to choose if, when and where they drive with no shifts, minimum hours or uniforms. There is nothing in our terms to stop anybody challenging this."

And a spokesperson for Amazon said: "The majority of people participating in Amazon Flex already have full or part time jobs and use the programme to top up their income." They added that it offered people the opportunity to work on "their schedule".

The Guardian and ITV recently reported on instructions from an internal Deliveroo document that reveals the vocabulary staff should use to describe the riders.

The six-page document sets out that company representatives should say riders work "with Deliveroo", not "for Deliveroo." It also states that recruitment centres should be called the "supply centre", rather than "hiring office."

The MPs' comments will be just the latest headache for Deliveroo and other companies in the gig economy.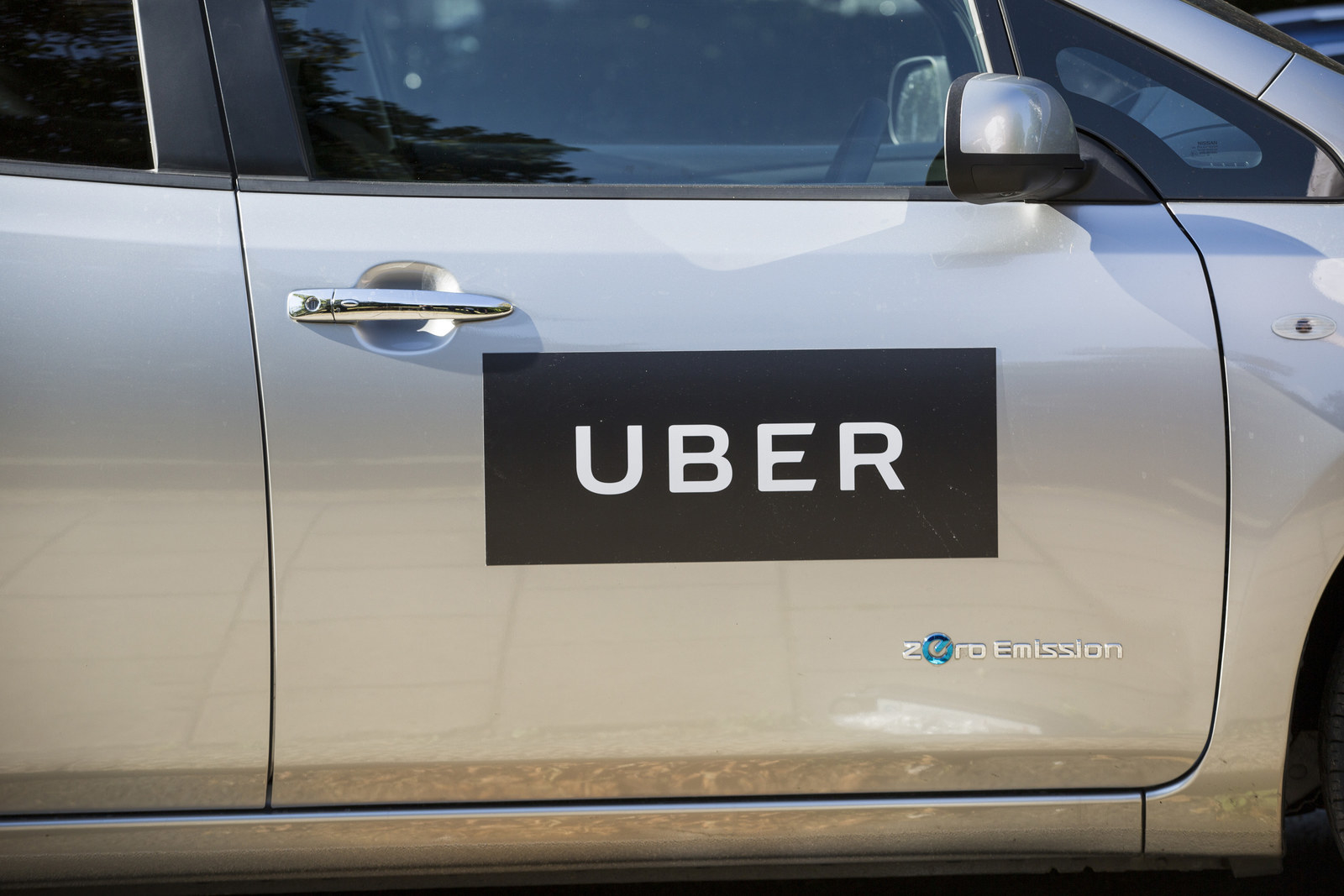 At least 200 Deliveroo riders have expressed interest in supporting a group claim for employment rights being brought against the company by the firm Leigh Day.
The firm's solicitor, Annie Powell, last year brought a successful claim against taxi app Uber on behalf of 19 drivers. Uber is appealing the ruling, which found that the group of drivers were entitled to receive the minimum wage and holiday pay.

Powell said she was now preparing to represent a group of Deliveroo riders in a legal challenge at an employment tribunal, and will seek to prove that the company is wrongly classifying its workers as self-employed.
The firm is preparing to submit a formal claim before the start of May, she said, adding that 30 riders had so far gone through the process of officially instructing the firm and "the number is going up every week".
"We are bringing it because we think there is a very, very strong argument that Deliveroo riders are employees of Deliveroo," she said, "and that they are certainly not self-employed."

In a separate case in May related to union recognition, brought by the Independent Workers of Great Britain union, a tribunal will decide whether a number of other Deliveroo riders can be defined as independent contractors, or workers.