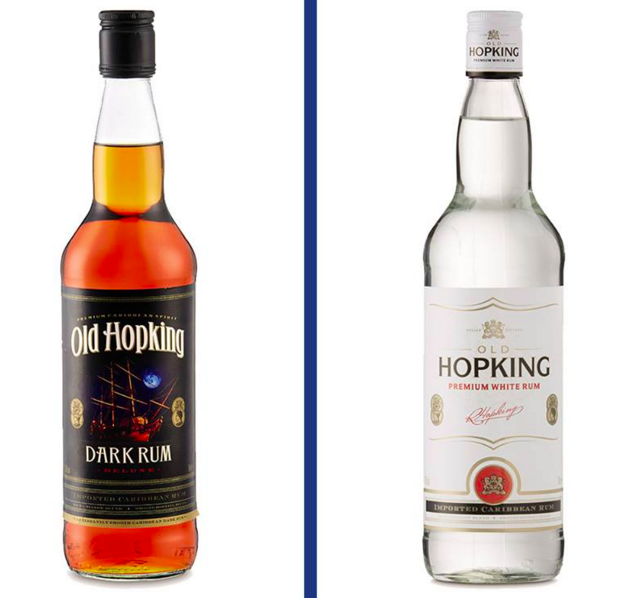 Aldi and Asda have been forced to issue a recall of 17 different batches of rum after the manufacturer, Glen Turner, raised the alarm that some bottles may contain pieces of glass.
The supermarkets are asking shoppers who bought certain bottles of dark and white rum to return them to their nearest store for a refund.
The brands, including Carta Blanca Superior White Rum and Refined Dark Navy Rum at Asda and Old Hopking dark and white rum at Aldi, are being withdrawn from shelves as a precautionary measure, because they could be a health risk.
People were becoming impatient on Thursday with Aldi, which issued the recall on its Facebook page but did not mention it was because the bottles may contain glass.
Several people asked the supermarket to explain what was wrong, but Aldi continually posted the original statement, which said the products were being recalled as a "precautionary measure".
Other customers stepped in to explain the reason for the recall.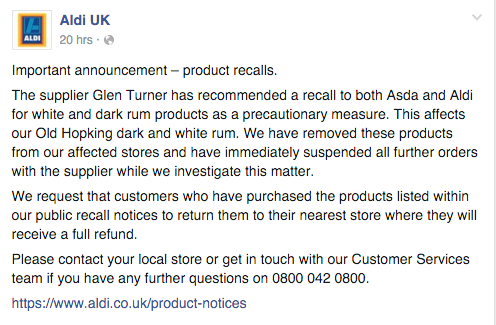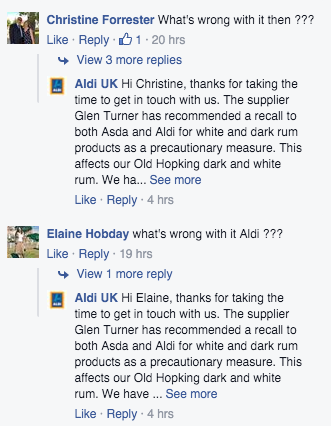 The retailer, which last month recalled a range of snacks because the supplier was found to have a rodent problem, told BuzzFeed News: "The supplier Glen Turner has recommended a recall to both Asda and Aldi for white and dark rum products as a precautionary measure.
"We have removed these products from our affected stores and have immediately suspended all further orders with the supplier while we investigate this matter."
Asda said: "Due to a small risk that a manufacturing defect, affecting a limited number of bottles, may lead to fragments of glass within those bottles, we are recalling these products as a precautionary measure."