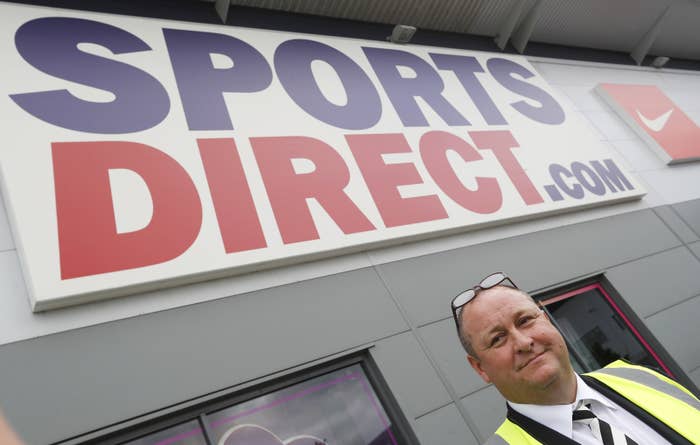 Sports Direct has appointed a 30-year-old shop manager from Devon to attend board meetings on behalf of workers at the company for the first time.

The sportwear retailer said Alex Balacki, who joined the company 13 years ago as a Saturday sales assistant, would "help us to continue to make a positive difference by ensuring that your voice is heard in the boardroom".

Sports Direct has taken the unusual step of appointing a workers' representative after facing a string of criticism following allegations of poor working conditions.
These criticisms have related to allegations, first uncovered in a Guardian investigation in 2015, that the company used a high volume of of zero hours contracts and operated a "six strikes and you're out" disciplinary procedure for taking long toilet breaks or excessive chatting at its Shirebrook warehouse.

A committee of MPs heard last year that a large number of staff in stores are also on zero-hours contracts, with only managers typically on full-time contracts that guarantee a fixed number of hours each week.

MPs, who hauled Sports Direct founder Mike Ashley in front of a committee in June to answer questions about working practices at the company, said in a report that Sports Direct was akin to a "Victorian workhouse."

The company has since conducted a review of its practices.
Alex Balacki, who was elected employee representative by a staff vote, said in a statement that he was "proud" to have been chosen and would "ensure the people of Sports Direct are heard" within the company.

"I'd like to thank everybody who took part in the elections, including all of the other candidates," he said. "It's now my role to ensure the people of Sports Direct are heard."

A new representative will be appointed each year, the company said.