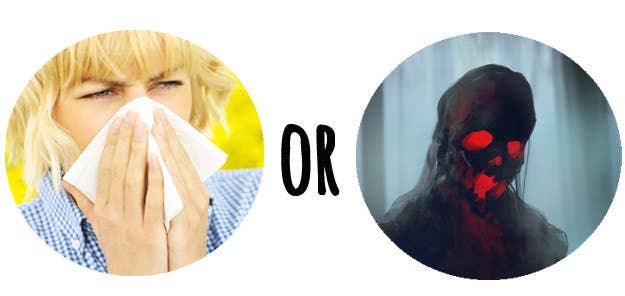 Scratchy, but fine after I cough up an old velvet ribbon.

Closed, but still my bedroom fills with thousands of moths each night.

Blood, oh god, it's blood. There's so much of it.

Black, completely black, like the whole thing is a pupil. How is that possible?

Normal, nothing happens to my eyes.

I can't tell if I'm sleeping. Sometimes I feel like I've been up for days but other times I lose entire 36-hour chunks of my life. I just can't remember anything that happened.

I sleep a bit later than usual, yes.

Other, and I explore a lot of mysterious garage sales.

CERTAINLY, YES, HOW MUCH?